Word on the street > Predictions for 2023
Word on the Street: Issue 132
Weekly real-time market and industry intelligence from Morrissey Goodale firm leaders.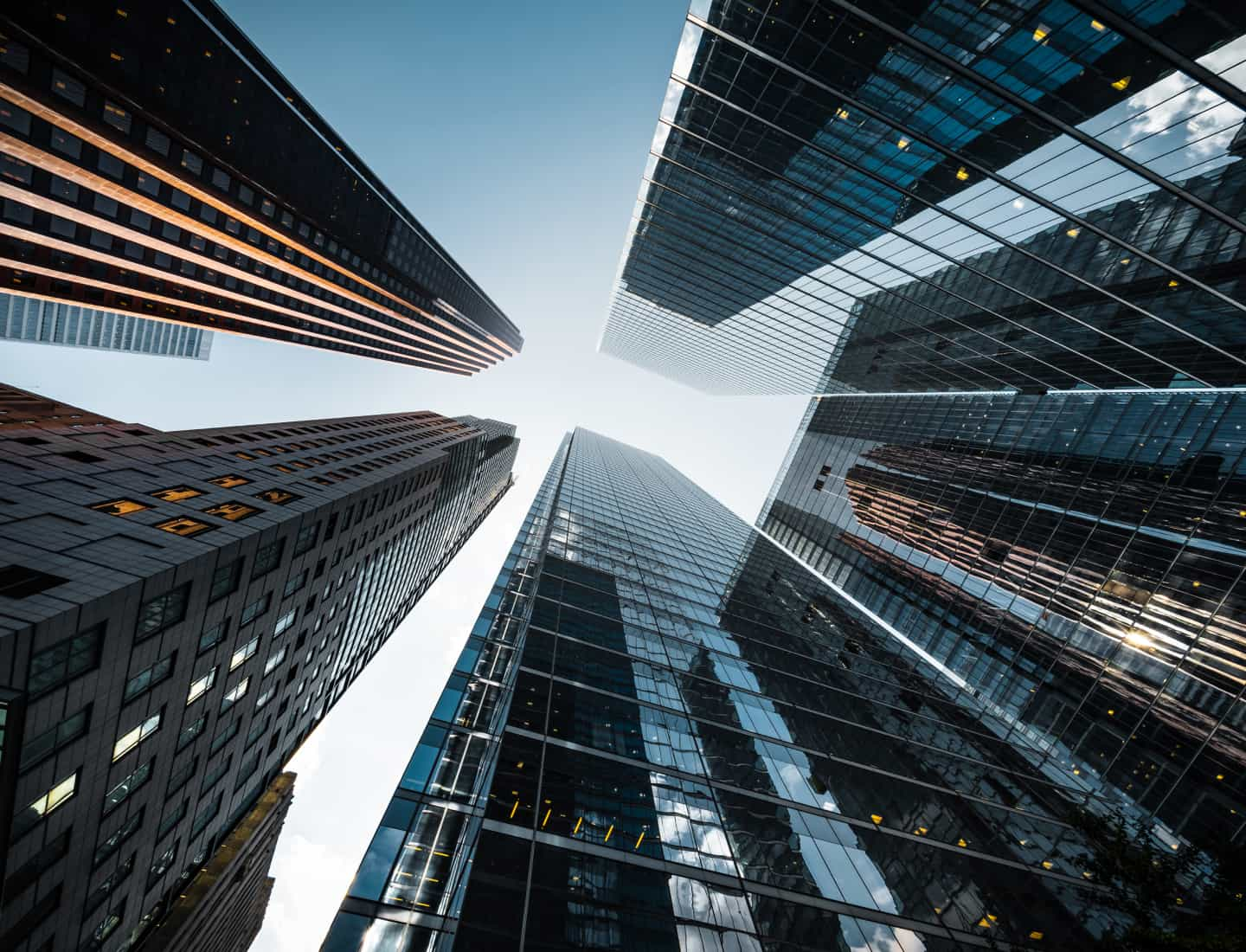 All of us here at Morrissey Goodale would like to wish you and yours a Happy Holidays! Look for the next Word on the Street on Monday, January 9.
Predictions for 2023
I've reached the age where I've decided that I won't make predictions for the upcoming year. Framing the decision this way makes it sound like I've gained enough wisdom and self-awareness to be at peace with the world and where it's headed. But in fact, it's because I stink at forecasting (just look at my recent articles "Why Brazil Will Easily Win This World Cup" and "How Crypto Will Revolutionize M&A in the AE Industry"). So instead, this year, my 2023 predictions are going to be informed by two groups of knowledgeable folks.
The first group is those AE industry executives and investors registered for our Southeast M&A, Strategy, and Innovation Symposium coming up in March. These folks represent firms of all sizes and types from all across North America, and they have their collective finger on the pulse of what's happening. Here are some of the highlights of how they see 2023 shaping up:
• 69% believe 2023 will be better than 2022 for their firms (after a record 2022!)
• 68% see staffing (finding, keeping, developing) as their biggest challenge in 2023
• 75% are forecasting a capitalization event in 2023—either an acquisition or a sale
• 54% of attendees are forecasting revenues from digital services or offerings
The second group is our research and M&A advisory team here at Morrissey Goodale. Here is how they see 2023 shaping up:
Jon Escobar, Vice President & Buy-Side Practice Leader: We expect to see a record 500 transactions of AE and environmental firms in 2023, surpassing the record of 450 deals set in 2022. Why? While companies across other industries are taking a pause on acquisitions—waiting out the storm of economic worry related to inflation, rising interest rates, and geopolitical concerns—dealmakers in the AE industry have by and large held a remarkably optimistic outlook for 2023. On the backs of public infrastructure spending that industry leaders expect to finally begin materializing in 2023, $1.1 trillion in dry powder in the hands of U.S. private equity investors, and an industry that is in dire need of evolution to keep up with trends related to talent and digitalization, the AE industry will continue to recapitalize and consolidate—and at record levels—in 2023.
Peter Frank, Consultant & M&A Research Leader: In advance of our Texas and Southern States Symposium, we surveyed 70 of the industry's most active buyers to get a read on their priorities for 2023. We found that firms that provide transportation services will see the most demand next year followed by water and wastewater service providers. Ranking third is environmental services followed in order by MEP, geospatial/surveying, and architecture. It's clear that buyers will be following the money to those markets expected to receive massive public-sector spending infusions from the Infrastructure Investment and Jobs Act (IIJA)—and sellers of firms working in those markets may be the ones to cash in. Demand will be highest in the Southeast, followed by Texas. The industry's most active buyers highlight the Mid-Atlantic and Rocky Mountains as the next two regions in demand next year. The Southwest, Pacific Northwest, Midwest, and West Coast follow in that order. Buyers noted that they are looking at regions with a growing population base in metro and suburban areas, also with water management challenges. They are also keeping a close eye on the land development market as they assess expansion.
Nick Belitz, Principal, Advisory Services Head: In a departure from what the industry has experienced in decades, AE firm valuations will be headed in two different directions. On the one hand, the unprecedented run-up in firm values we saw from the end of 2021 through 2022 will hold for the firms focused on infrastructure design and public markets, but we won't see a continuation of the upward trend. On the other hand, we expect a softening of valuations—which is really a reversion to the historical mean—for firms with one or more of the following characteristics: a) geographically concentrated outside the Sun Belt; b) the inability or unwillingness to invest in people and technology; and c) heavy focus on private-sector development.* (The last item needs an asterisk because of different macroeconomic forces at play. Residential will be hurt by higher interest rates weakening demand, but private-sector investment in the pharmaceutical, chemical, and industrial markets will carry on as the U.S. continues the onshoring of those industries in the wake of the pandemic.)
Finally, on the large firm end of the spectrum—defined as firms with 1,000+ staff and more than $300 million in top-line revenue—the emerging trend of valuations of privately held firms equating to valuations of publicly traded players will continue. This point will drive sustained investment in the industry from private equity firms, which will have a clear roadmap to build value through aggregation, while family offices will continue to invest with confidence in the long-term sustainability of value in their partner firms.
Brendon Cussio, Vice President & Sell-Side Practice Leader: One trend we're keeping an eye on for 2023 is that of an increase in leverage on AE firms' balance sheets used primarily to finance acquisitions. This isn't generally an issue in a low interest rate environment when returns on equity outpace the cost of capital, yet in 2022, the cost of capital increased substantially. Rates such as the SOFR and the Prime Rate increased three percentage points (from .05% to 3.8% and from 4% to 7%, respectively) between March and December of 2022. We see this continuing next year. A change in borrowing costs of three percentage points like this increases the leverage ratio a half-point, which translates into an expected reduction in multiples paid for an AE firm to ease the pain of this increased cost. So, we're expecting to see some downward pressure on multiples in 2023.
Thank you: From all of us here at Word on the Street for your feedback and comments on our articles this past year. It means a lot to us. The Word on the Street team is taking a break over the holidays. I'll see you again on January 9. Peace.
What are you predicting for 2023? Questions or comments, email or call Mick Morrissey at [email protected] or 508.380.1868.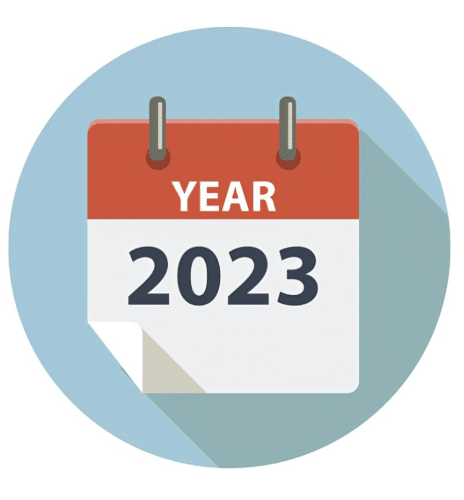 Half a Dozen Ways to Make 2023 a Special Year (Part 2)
Last week, we featured three ways to take better care of yourselves, your employees, your clients, and your firm in 2023 (shoot for the moon, recruit and retain like there's no tomorrow, and make everything "pop"). If you missed last week's segment, you can catch up here.
This week, we detail another three:
#4: Keep It Flowing
The vast majority of AE firms manage for resource efficiency—that is, they endeavor to keep everyone busy. But what is actually getting done? Is staff working on things that add value? Are they getting the work done in a short amount of time? Most firms have so much design work in process it's almost impossible to figure out what's finished and what's not. Managing for flow efficiency, on the other hand, is about finishing what is started and minimizing WIP. How much more efficient would your firm be if everything the staff started, they finished uninterrupted, or close to it? Multi-tasking and task-switching kill efficiency.
Get conditioned to dig into any situation where the work being done must be stopped then reworked. Don't simply cope with it as a "fact of life." A simple example is when a project team member thought she had a task that was ready to be worked on but kept finding she lacked critical information and had to stop to retrieve it. She now has to start and finish another task before she can finish the one she was just working on. This is nothing new to architects, engineers, and environmental consultants, of course. But the larger point is, don't put up with mistakes or unnecessary interruptions. Find them and learn from them—and keep them from interrupting flow.
Another way to increase flow efficiency is to increase staff liquidity (the ability of staff to perform a wide variety of project work items or tasks) to reduce bottlenecks (accomplished via cross-training), thus increasing accessibility to in-house specialized expertise. Staff liquidity increases productivity and prevents project teams from getting stuck and delaying the completion of work. It also increases reliability and collaboration. Being able to adjust capacity to swarm problems or to remove bottlenecks increases a team's ability to consistently create and deliver value. The resulting increase in workflow efficiency lowers tension in the work environment, increases the value delivered to clients, and results in a better bottom line for a firm.
#5: Get Smart
Seek to become a "learning organization." There aren't many ways left to significantly differentiate in our mature industry, but this is one. Learning organizations are capable in five important ways:
Systematic problem solving—Relying on the scientific method, rather than guesswork, for diagnosing problems (e.g., A3 learning—Google it). Most training programs logically focus primarily on problem-solving techniques, using exercises and practical examples.

These tools are relatively straightforward and easily communicated; however, the necessary mindset of being problem-finders is more difficult to achieve. It takes practice at pushing beyond obvious symptoms to assess root causes and challenging conventional wisdom to spark learning.
Experimentation with new approaches—Systematic searching for and testing of new knowledge. Working on the business requires two kinds of experimentation. The first is "ongoing," which is comprised of programs involving a series of experiments designed to produce incremental gains in knowledge. Effective programs ensure a steady flow of new ideas, and their rewards outweigh the risks of failure (otherwise employees will not engage in the practice). The second type consists of "demonstration projects." These experiments are usually larger and more complicated, as they are targeted toward enterprise-wide changes. Because these experiments are geared toward transformation, they often start with a blank slate and require a significant amount of learning by doing and adjusting along the way.
Learning from their own experience and past history—Systematically reviewing successes and failures, documenting lessons learned, and institutionalizing that knowledge. Errors are not considered the bedbugs of intellect that are better kept from the light of day. Instead, they are treated as opportunities to learn and, consequently, avoid the costliest mistakes. Learning requires a different relationship with "wrongness" and an understanding that trial and error is necessary to the process.
Learning from the experiences and best practices of others—We call this "bringing the outside world in." The AE industry can be provincial. Its professionals often seem to only learn from those in their own discipline or profession. Few AE firms have practices for learning from those outside the industry. Learning organizations, on the other hand, develop the habit of engaging more broadly in the world around them as a basis for learning for and with each other, and innovating.
Transferring knowledge—Rapidly and efficiently sharing intel and improvements throughout the organization.

A learning organization is "high-velocity." That is to say they learn a lot fast, they improve, and they grow. Their know-how is routinely circulated throughout their ranks. They do not exhibit an "I've got mine" mentality—instead, their people make known firm-wide what they learn, how they learn it, and the implications of their new knowledge.
#6: Grow
In the AE industry, you're either growing or retreating. People who don't want their firm to grow will often be heard saying, "We don't want to grow for growth's sake." Well, maybe they should, because sustainable, profitable growth has a heck of a lot going for it:
Growth ensures your firm can continue to adequately compensate its existing and next-generation leaders and managers.
Growth translates directly into greater compensation for your firm's staff.
Growth is key in increasing the value of your firm's equity.
Growth provides more opportunities for your firm's risers to assume greater responsibilities and eventually broaden and/or transition ownership over time.
Future growth provides a more exciting and motivating professional environment for everyone in your company.
And most of all, it sure beats the alternative!
For help in making 2023 something special, call Mark Goodale at 508.254.3914 or send an email to [email protected].
50 in 50: South Carolina and Tennessee
50 states in 50 weeks: U.S. states economic and infrastructure highlights.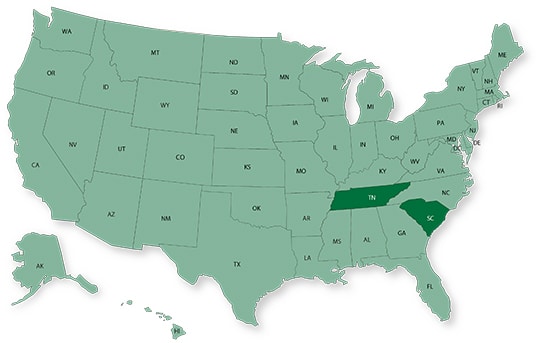 Our 50 in 50 series comes to an end with South Carolina and Tennessee. If you are interested in learning more on the Southeast, join us in March in Miami for our Southeast M&A, Strategy, and Innovation Symposium, the #1 business networking and education event for AE industry principals and investors in the Southeast.
Key Economic Indicators
| | | |
| --- | --- | --- |
| Measure | South Carolina | Tennessee |
| | | |
| GDP (billions) | $220.7 | $343.4 |
| | | |
| GDP 5-year CAGR (U.S.: 1.6%) | 2.2% | 1.9% |
| | | |
| GDP per capita (U.S.: $58,154) | $43,258 | $50,423 |
| | | |
| Population (millions) | 5.2 | 7.0 |
| | | |
| Population 5-year CAGR | 0.8% | 1.0% |
| | | |
| Unemployment (U.S.: 3.7%) | 3.3% | 3.5% |
| | | |
| Economic outlook ranking | #26 | #13 |
| | | |
| Fiscal health ranking | #39 | #6 |
| | | |
| Overall tax climate ranking | #31 | #8 |
* Compounded annual growth rate (2017-2021)
Top three industries by GDP Growth (last five years):
| | | |
| --- | --- | --- |
| # | South Carolina | Tennessee |
| | | |
| #1 | Management of companies and enterprises | Management of companies and enterprises |
| | | |
| #2 | Information | Agriculture, forestry, fishing and hunting |
| | | |
| #3 | Finance and insurance | Finance and insurance |
Areas with the highest population percentage increase in 2021 vs. 2020:
| | | |
| --- | --- | --- |
| # | South Carolina | Tennessee |
| | | |
| #1 | Myrtle Beach-Conway-North Myrtle Beach, SC-NC Metro Area | Clarksville, TN-KY Metro Area |
| | | |
| #2 | Hilton Head Island-Bluffton, SC Metro Area | Crossville, TN Micro Area |
| | | |
| #3 | Spartanburg, SC Metro Area | Shelbyville, TN Micro Area |
Infrastructure Highlights
South Carolina received a 'D+' grade on its 2021 ASCE report card. Aviation, dams, drinking water, roads, transit, and wastewater were considered in poor condition. A recent review of Treasury Department data by the American Road & Transportation Builders Association (ARTBA) revealed that South Carolina has put almost $1 billion to use by starting 372 new transportation projects as part of its BIL implementation. In addition, $89 million has been announced for water infrastructure as well as $62 million for resilience against weather events and other hazards.
Tennessee has been allocated over $3.6 billion so far from the BIL. According to the ARTBA, 837 transportation projects have been started, which represent $1.1 billion out of the $2.8 billion made available for roads, bridges, public transit, ports, and airports. Overall, Tennessee's infrastructure is in better shape than most U.S. states. The ASCE report card published in 2022 gave the state a 'C' grade. The only categories to have poor ratings were dams and transit.
AE Industry
| | | |
| --- | --- | --- |
| AE Industry Metric | South Carolina | Tennessee |
| | | |
| ENR 500 firm headquarters | 3 | 7 |
| | | |
| M&A buyers since 2018 | 19 | 16 |
| | | |
| M&A sellers since 2018 | 15 | 34 |
For customized market research, contact Rafael Barbosa at [email protected] or 972.266.4955. Connect with him on LinkedIn.
Weekly M&A Round Up
Congratulations to Lochner (Chicago, IL) (ENR #125): The leading transportation, infrastructure, planning, and engineering firm acquired Armstrong Consultants (Grand Junction, CO), a firm that specializes in offering airport engineering, planning and construction administration services throughout the western United States. The combination of the two firms will provide airport clients with an even deeper talent pool for delivering differentiated services and solutions. We're thankful that the Lochner team trusted us to initiate and advise them on this transaction.
A second congrats to Larson Design Group (LDG) (Williamsport, PA) (ENR #297): The leading AE and professional consulting firm announced the addition of ZRHD (Oklahoma City, OK), an engineering consulting firm with expertise in the design of mechanical and electrical systems for federal, commercial, institutional, and industrial clients. This merger follows the company's January 2022 acquisition of Oklahoma-based LWPB, an architecture and interior design company that also possesses robust experience in the federal, education, and commercial markets. We feel privileged that the LDG team trusted us to advise them on this transaction.
Another congrats to Chen Moore and Associates (Fort Lauderdale, FL): The Southeast multi-discipline consulting firm acquired NZ Consultants (Jupiter, FL), a land use planning and design firm. Following the acquisition, Chen Moore now operates a satellite office in Jupiter, a key asset for their Florida Department of Transportation-related projects in District 4. We're thankful that the Chen Moore team trusted us to advise them on this transaction.
The Morrissey Goodale team is the AE industry's leading M&A advisor!: Including the aforementioned featured transactions in Colorado, Oklahoma, and Florida, the Morrissey Goodale team has advised a total of 38 transactions in 2022, including 22 buy-side initiated/advised deals and 16 sell-side initiated/advised transactions. You can check all the week's M&A news here.
October 25-27, 2023 Houston, TX
Texas and Southern States M&A, Strategy, and Innovation Symposium
Over two information-packed days, come together to discuss strategy, innovation, and M&A trends while networking with AE industry executives.
View Details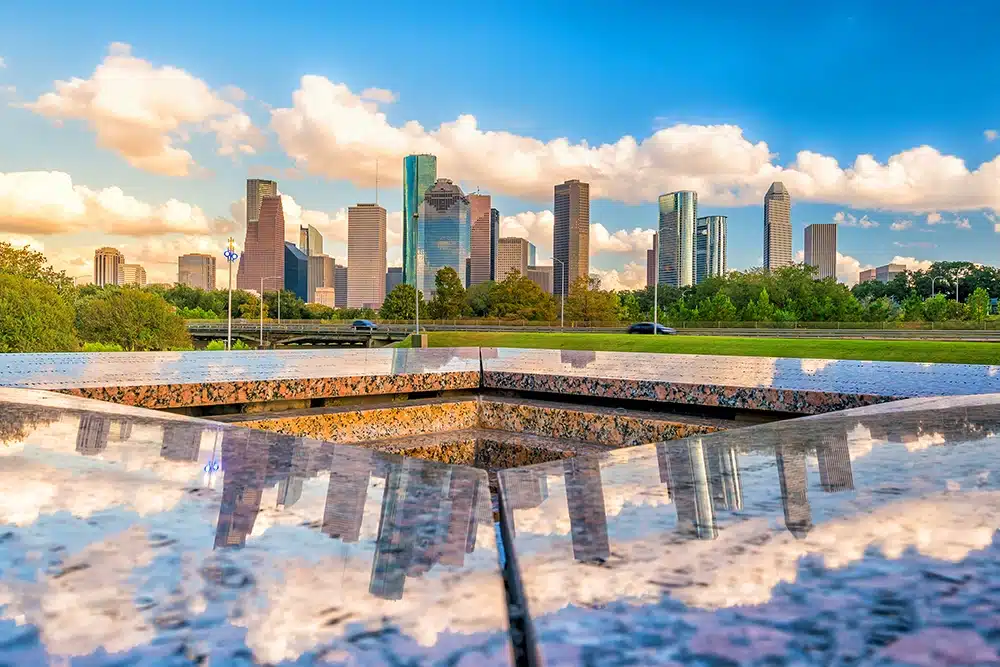 Subscribe to our Newsletters
Stay up-to-date in real-time.