AE Business Strategy Consulting
Winning the future is impossible without a strategy that specifically details where your firm is going and how it's going to get there. With our deep industry knowledge and team-building skills, Morrissey Goodale's AE business planning consulting experts have worked collaboratively with hundreds of architecture, engineering, and environmental firms to develop and execute on visionary—yet achievable—strategic plans.
Our AE consultants can help boost your business by identifying project opportunities through our market research studies and by identifying potential project wins with our business development and marketing services. In addition, Morrissey Goodale can help businesses operate more efficiently by adopting a Lean operational strategy.
Great people are needed to grow a business, and Morrissey Goodale's expert advisors can develop and train your current and next-generation leaders, help you identify and hire highly qualified professionals for your hard-to-fill positions, and keep staff connected through our innovative Virtual Reality solutions.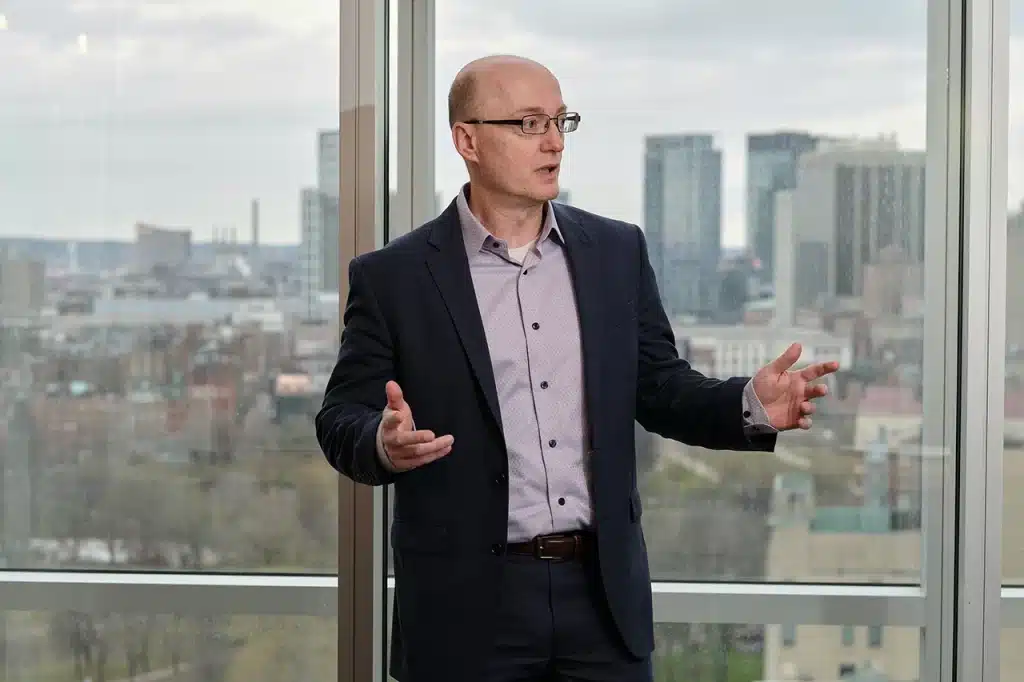 Our Strategy & Consulting Services
What clients are saying about Morrissey Goodale
"We've engaged Morrissey Goodale for both strategic planning and, most recently for M&A planning and pursuits. They have tremendous industry experience and I appreciate the direct, 'cut to the chase' advice I can count on them to give me. They are certainly a trusted advisor for ESA. The team played a pivotal role in our most recent 2021 acquisition of the Sitka Technology Group. They continue to work closely with us to build and evaluate a dynamic M&A "leaderboard" of opportunities for us to consider as we pursue our strategic growth goals."
Leslie Moulton-Post
President and CEO, Environmental Science Associates (ESA)
"Morrissey Goodale is a valued partner of T&H. Over the years they assisted us with strategic planning, meeting facilitation, key hire recruiting, and growth through acquisitions. Considering the areas of our business they touch, it is clear they are a trusted ally. Their knowledge of the engineering consulting industry helps our internal discussions as we continue to improve."
Sam McCachern
President/CEO, Thomas & Hutton
"For close to 20 years, Morrissey Goodale has served as a trusted advisor to Merrick. Whether assisting with strategy and planning, market development, executive search or navigating the dynamic M&A environment, Morrissey Goodale has made a positive impact on our company. Their expertise in guiding and influencing the growth of Merrick is an attribute I rely on while charting the vision for the future of Merrick. I can recommend Morrissey Goodale with complete confidence for your strategic advisory needs."
Christopher Sherry
Merrick, ENR #113
"Morrissey Goodale's team has been a trusted advisor to the CMA executive team as we navigate our growth strategy in this ever-changing A/E/C market."
Jose L. Acosta
P.E., EVP, Chen Moore and Associates
"I have enjoyed more than 10 years of service from Morrissey Goodale including strategic planning to M&A Advisory services. My first strategic planning exercise with Morrissey Goodale over 10 years ago was such an eye-opening experience. It really helped me to see multi-dimensional things that allowed me to change and grow the firm. We developed a mission statement and core values that we believe in and lived by them. It made a significant difference."
Ramesh Gunda
Founder, Gunda Corporation
Our interactions with Mick and the team at Morrissey Goodale are always informative, insightful, and thought provoking. Our industry is going through substantive and rapid change and the Morrissey Goodale view is one we value as we strive to make good choices in a VUCA world. The weekly "Word on the Street" newsletter is always a highlight, and the support we have received in developing and considering our strategic choices has been great. A great team, easy to work with, with lots of evidence based insights – very happy to have Morrissey Goodale on our side!
Richard Hancy
Executive Leader – Global, Tonkin + Taylor
Let's Talk!
About how we can help you grow, strengthen, and plan for your AE firm's future.