business strategy >
AE Lean Operations Strategy
AE Lean Operations Strategy
Thirty-percent shorter project durations in at least 10% fewer hours might sound like a fantasy, but that is the reality for our clients that adopt Lean as their operations strategy. The productivity benefits realized by firms that adopt an AE Lean operations strategy are becoming increasingly attractive, as a tight labor market makes hiring top talent increasingly difficult.
Morrissey Goodale can help your firm implement an AE agile and Lean operations strategy. The Lean methods we teach and coach are focused on optimizing the use of your people, capital, and systems over time. Deliver services your clients need in a timely, responsive way and anticipate change in your target markets. Even better, Lean operations apply to all areas of your firm, including marketing, HR, finance, IT, and more!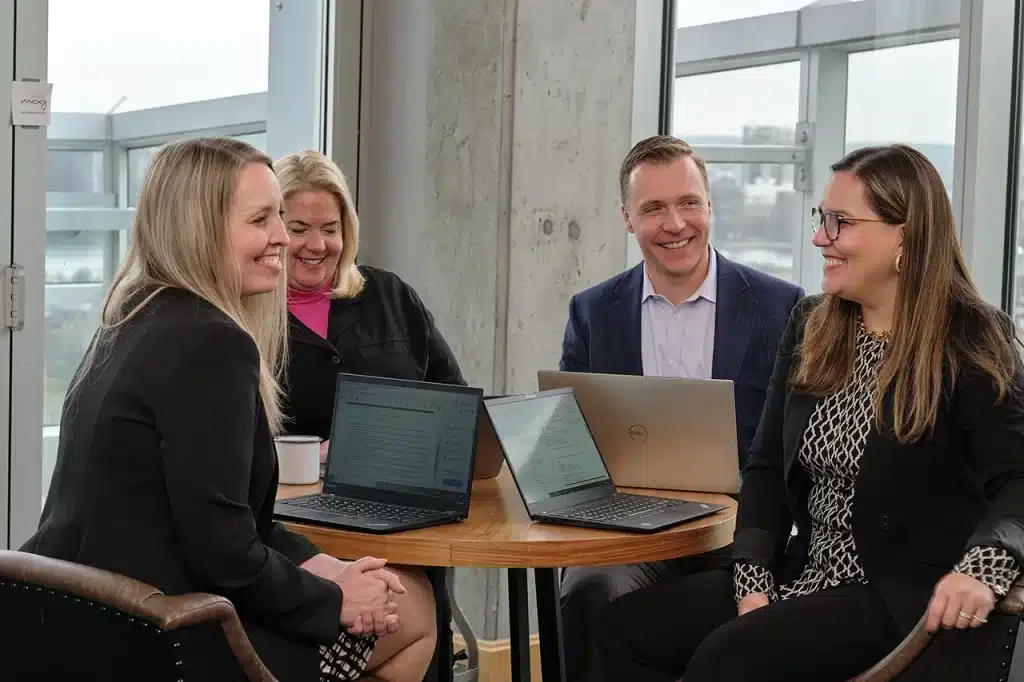 How the AE Industry Works Today
The conventional thinking in the AE industry is that keeping people over-utilized is the way to make money. But when companies value high utilization above all else, tasks that aren't ready to be worked on might be assigned to boost billable hours.
There's a much better way.
AE Lean operations strategy increases the value produced for clients, staff, and firms while reducing the typical waste that existing processes create.
The Pillars of Lean Operating Strategy
Flow Efficiency
Morrissey Goodale can help you significantly increase flow efficiency — the ratio of value-producing hours to the total duration of time over which those hours get applied. The results are shorter project durations, increased profitability, and free time to innovate and devote to tasks you've been putting off.
Continuous Improvement
Nothing's ever perfect, so there's no reason not to improve. Morrissey Goodale will help you get your entire firm to take responsibility for noticing when things are broken and doing something about it!
Respect for People
Managing people is an old-fashioned way of running a company. AE firms have intelligent people who can manage themselves. We'll help you learn how to create those systems and mechanisms that encourage people to communicate, collaborate, and self-organize at levels you haven't seen before.
Let's Talk!
About how we can help you grow, strengthen, and plan for your AE firm's future.