Client Testimonials
Hear what our clients have to say

"Morrissey Goodale has deep connections across the AE industry. They know big and small design firms and various types of investors. Those connections have helped us to take a broad view of how we approach our M&A strategy."
Jonathan Sickler, Chief Legal Officer – AE2S, Grand Forks, ND

"It was a pleasure to work with the Morrissey Goodale team in the merger of our firm into IMEG. They were with us every step of the way – from assessing and positioning us in market, to confidentially meeting with potential partners to selecting our preferred partner. They were always looking ahead so that we could be prepared for what was next – super responsive and always available to us. Their expert advice got us across the finish line so that as part of IMEG we can create even greater value for our clients and shareholders and more opportunities for our employees."
Bruce Lilker, CEO – Lilker Associates (and IMEG Company), New York, NY

"Morrissey Goodale has been an invaluable advisor to Schnabel in our recent growth and over the years. Their knowledge of the A&E industry, M&A trends, and the acquisition process has been an integral part of our ongoing growth strategy and has had a significant impact on our M&A transactions. Their commitment to our firm and the level of service they provide have been instrumental to our success. We value the ongoing partnership and will continue to tap into their extensive industry knowledge and know-how."
Walter J. Rabe, PE, President / Chief Executive Officer, Board of Directors – Schnabel, Glen Allen, VA (ENR #204)
"Morrissey Goodale expertise and leadership in leading our M&A Strategic Planning Initiative has been fantastic. They were very organized and collaborative in the process and really helped us drive focused strategic targets that align with our short-range and long-range strategic objectives. They also excelled in gathering input and facilitating in-person working sessions using very direct advice tailored to our needs and objectives to drive meaningful conversations. Their knowledge of the M&A industry and again their expertise and leadership is top-notch and would recommend them to help you guide and define your M&A strategies."
Brock M. Storrusten, PE, AECPM, Chief Strategy Officer – WithersRavenel, Cary, NC (ENR #323)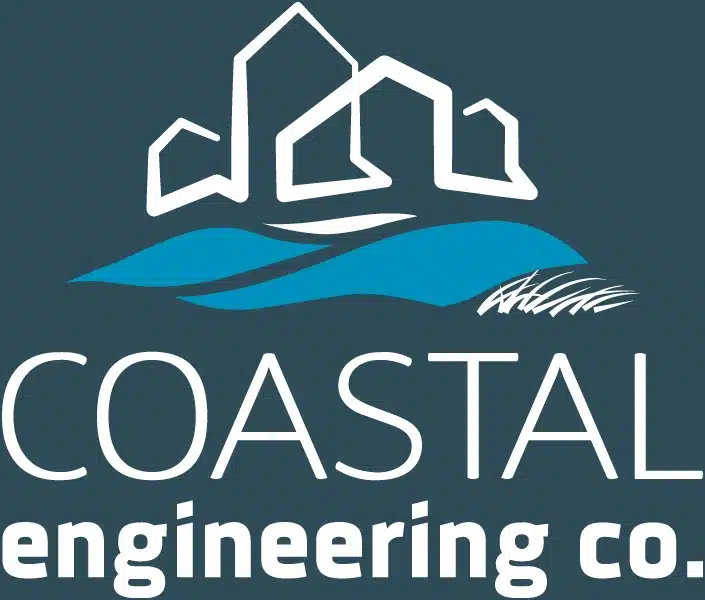 "We've relied on the Morrissey Goodale team for business strategy for over a decade. They never fail to deliver informed advice and guidance in a direct and understandable manner. They are always there to take my call and are consistently responsive to our changing organizational needs. We value their deep industry understanding and network of connections."
John A. Bologna, P.E., President/CEO – Coastal Engineering, Orleans, MA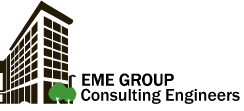 "The Morrissey Goodale team helped us join Salas O'Brien. Their industry knowledge was invaluable as we considered the strategic options available to our firm. They were with us every step of the way, providing trusted advice and insight. They brought to bear all of their experience so we knew what was going to happen next and when it would happen. I can't say enough about how proactive they were with their communications and how responsive they were to our needs as a client."
Michael McNamara, P.E., Partner – EME Group, (New York, NY) a Salas O'Brien Company

"Larson Design Group (LDG) selected Morrissey Goodale to assist with our strategic planning efforts by providing market research and intelligence because of our previous successful experiences working with them as our buy-side M&A consultant for our architectural and engineering firm. They supported our efforts in four ways. First, they evaluated our primary markets and validated their health going forward, looking for trends, opportunities, and innovations. Second, they examined adjacent markets that would be a "short commute" for us to expand our core client base. Third, they provided demographic research that helped to inform our geographic expansion plans. Fourth, we challenged them to provide "blue sky" investment opportunities, emerging markets, and innovations, considering markets that LDG might otherwise have overlooked. The process was very collaborative, they interviewed our people, obtained a solid basis of understanding of our existing core markets and services, and then proceeded to go through an initial phase of research, a "check-in" call with each of our groups, and then a second wave of research that culminated with several presentations of their findings. Their research was reliable, insightful, and sometimes pleasantly surprising. Morrissey Goodale gladly accepted questions throughout the process. Their deliverables were solid and on time, and the presentations of their findings fostered spirited back-and-forth conversations. Their final product was beyond a summary of what they found; it provided the "why" and "how' behind many of the trends. I highly recommend their research services."
Stephen M. Hammel, Senior Vice President & Chief Business Development Officer – Larson Design Group, Williamsport, PA (ENR #266)

"Thank you, thank you… for all of your great work during this long and somewhat arduous journey! We couldn't have done it without your expertise, guidance and perseverance! I also very much appreciate your sense of humor through it all!"
Paula Deasy, Board of Directors – DiGioia Gray, Monroeville, PA
Morrissey Goodale advised DiGioia Gray on their sale to Gannett Fleming (ENR #26)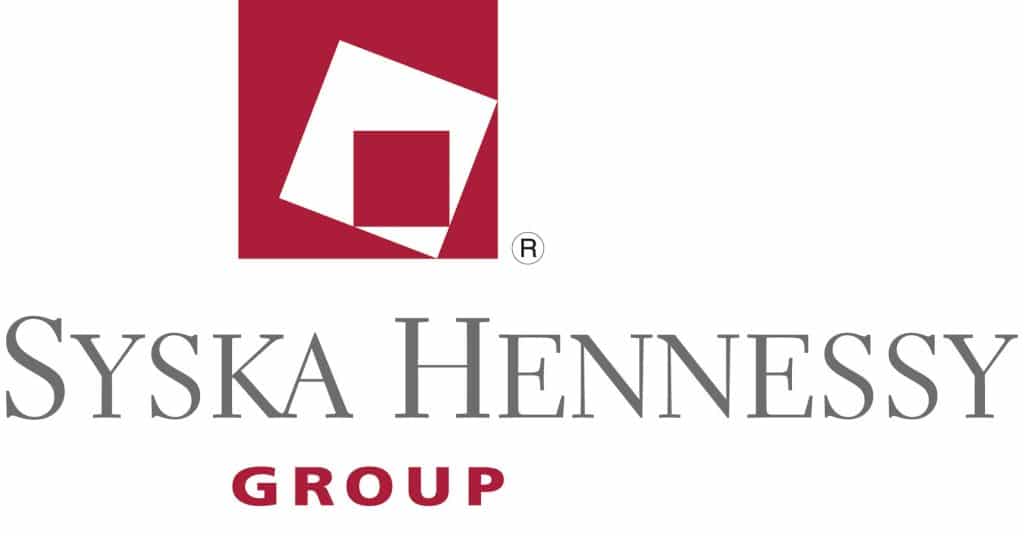 "As Syska Hennessy evolves as a business, it's important for us to set clear strategic goals and determine how to achieve them. A collaborative and reliable partner, Morrissey Goodale has helped us develop and implement our strategies so we can accomplish our objectives and grow. Together we produced a plan that focuses on meaningful outcomes, which will benefit all of Syska's stakeholders."
Michelle Galindez, LEED AP, Director of Marketing & Communications / Associate Partner –  Syska Hennessy Group, New York, NY (ENR #166)

"We've used Morrissey Goodale to assist us with strategy and strategic planning since 2018. Our Board and Executive Team value the industry knowledge that Morrissey Goodale brings to assist with our strategic decision-making and strategic plan execution. We value their responsiveness and their commitment to understanding our business and what's important to us."
Bob McDermott, President – Huitt-Zollars, Dallas, TX (ENR #188)
"The excellent team were with us at every step of our process to prepare our firm for sale. They strategically worked with us early on to position our company for a successful outcome. I appreciated their extensive market knowledge and the care they took to understand our company and our goals. I have and will continue to recommend the team at Morrissey Goodale!"
Jill Wells Heath, EVP – NV5, Hollywood, FL (ENR #22)

"Morrissey Goodale has functioned as an extension of our staff, primarily helping us identify strategic fit firms for acquisition, and also advising us throughout the acquisition process. The team at Morrissey Goodale has also advised us regarding strategy, helped us fill an open board seat, and generally helped us look to the future. They are easy to work with, keep us updated on where they are with various projects, and most importantly produce results."
John Kissinger, President / CEO – GRAEF, Milwaukee, WI (ENR #385)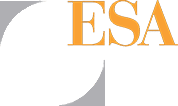 "We've engaged Morrissey Goodale for both strategic planning and, most recently for M&A planning and pursuits. They have tremendous industry experience and I appreciate the direct, 'cut to the chase' advice I can count on them to give me. They are certainly a trusted advisor for ESA. The team played a pivotal role in our most recent 2021 acquisition of the Sitka Technology Group. They continue to work closely with us to build and evaluate a dynamic M&A "leaderboard" of opportunities for us to consider as we pursue our strategic growth goals."
Leslie Moulton-Post, President & CEO – Environmental Science Associates (ESA), San Francisco, CA

"Morrissey Goodale is a valued partner of T&H. Over the years they assisted us with strategic planning, meeting facilitation, key hire recruiting, and growth through acquisitions. Considering the areas of our business they touch, it is clear they are a trusted ally. Their knowledge of the engineering consulting industry helps our internal discussions as we continue to improve."
Sam McCachern, President / CEO – Thomas & Hutton, Savannah, GA

"For close to 20 years, Morrissey Goodale has served as a trusted advisor to Merrick. Whether assisting with strategy and planning, market development, executive search or navigating the dynamic M&A environment, Morrissey Goodale has made a positive impact on our company. Their expertise in guiding and influencing the growth of Merrick is an attribute I rely on while charting the vision for the future of Merrick. I can recommend Morrissey Goodale with complete confidence for your strategic advisory needs."
Christopher Sherry, Chairman and CEO – Merrick, Greenwood Village, CO (ENR #92)

"Morrissey Goodale's team has been a trusted advisor to the CMA executive team as we navigate our growth strategy in this ever-changing AE market."
Jose L. Acosta, P.E., EVP – Chen Moore and Associates, Fort Lauderdale, FL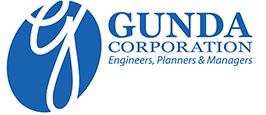 "I have enjoyed more than 10 years of service from Morrissey Goodale including strategic planning to M&A Advisory services. My first strategic planning exercise with Morrissey Goodale over 10 years ago was such an eye-opening experience. It really helped me to see multi-dimensional things that allowed me to change and grow the firm. We developed a mission statement and core values that we believe in and lived by them. It made a significant difference."
Ramesh Gunda, Founder – Gunda Corporation, Houston, TX
"Our interactions with Mick and the team at Morrissey Goodale are always informative, insightful, and thought provoking. Our industry is going through substantive and rapid change and the Morrissey Goodale view is one we value as we strive to make good choices in a VUCA world. The weekly "Word on the Street" newsletter is always a highlight, and the support we have received in developing and considering our strategic choices has been great. A great team, easy to work with, with lots of evidence based insights – very happy to have Morrissey Goodale on our side!"
Richard Hancy, Executive Leader – Global, Tonkin + Taylor, New Zealand

"Morrissey Goodale acted as our buy side advisor for a transaction in 2022. We have also worked with them for an outreach program to identify potential targets in the US. The firm is well organized and has a deep database for firms and M&A transactions. Overall, I would say they have a great deal of knowledge and data on the AE market, and M&A activity specifically."
Izzat Katkhuda, CEO – ACES, Dubai, United Arab Emirates
"Morrissey Goodale has been a valuable partner to us on strategy, industry insights and helping us to think bigger. We find their market research and knowledge to be accurate and insightful, particularly regarding M&A. Their thoughtful approach to problem-solving and assessment of current events provides us with commentary that challenges conventional thinking, which I find refreshing and helpful in fully navigating today's complex environment."
Gayle Packer, Chair & CEO – Terracon, Olathe, KS (ENR #20)

"The breadth and depth of knowledge, relationship and experience in the AE industry has proven invaluable to us at the company, holding company and investor level. Whether on acquisition buy side support, benchmarking the firm or giving advice on strategy, the team always knocks it out of the park. This team is a trusted advisor with every engagement."
Kurt Bergman, Executive Chairman – PRIME AE, Baltimore, MD (ENR #248)

"We could not have achieved our acquisition success without the dedication from the entire Morrissey Goodale Team. We are so grateful to have you as our partner. We are looking forward to many more successful acquisitions in our partnership together."
Dan Miller, COO – Sambatek, Inc., Minnetonka, MN

"I can't say enough at how happy T-O Engineers was with Morrissey Goodale through this experience. Their service was impeccable, and the knowledge and experience Nick Belitz and his staff exhibited was beyond what we expected. They went above and beyond and were team members navigating through the acquisition process. Nick was our coach and partner. We sincerely thank Morrissey Goodale for all their help and will continue to refer them to others as the opportunities arise."
William H. Russell, President – T-O Engineers, Meridian, ID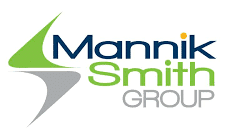 "The advisory Team at Morrissey Goodale delivered exactly what we needed during our consideration of ownership transition strategies. Once we decided to go external, they provided outstanding advice, negotiations reinforcement and transaction management. Through a challenging and stressful process, the MG Team kept us on task and was confident we could achieve our objectives."
Dean Niese, President & CEO – The Mannik & Smith Group, Inc., Maumee, OH (ENR #310)

"The Morrissey Goodale team were instrumental in helping us understand the M&A space for AE firms that desired to transition their firm to a new ownership. Not only did Morrissey Goodale take the time to educate our leadership, but they were instrumental in finding a partnership that was a true win-win. Morrissey Goodale took the time to understand our current situation, and provided excellent service to myself and my team. Mick was at all of our meetings, advising us on all of our options and helped us understand and get comfortable with the transaction. It was a huge event in the life of the firm and provided lasting benefits for ownership as well as tremendous opportunities for all parties. Having the "experts" at the table with you every step of the way was critically important to the success of the entire process."
Brian Curley, AIA former Managing Partner of PDT Architects sold to CHA Consulting, Albany, NY (ENR #69)

"Jon Escobar is a rock star! Jon led the Morrissey Goodale team to help us identify target firms, orchestrate due diligence, and pave a clear path for closing & integration. Jon's market knowledge, deal-making skills, and his unequivocal commitment to being there with us throughout the process was invaluable in helping us successfully complete our first closing in record time. Sambatek has been growing organically and now, with a strong M&A partner in Morrissey Goodale, we can accelerate our growth and opportunity for enhanced services for our clients across the nation."
Sirish Samba, President & CEO – Sambatek, Inc., Minnetonka, MN

"Over the past four years as the AE industry has evolved, we have appreciated the highly personal, intuitive, and progressive approach the team at Morrissey Goodale has provided us. The professionals at Morrissey Goodale have a deep understanding of the market and possess the ability to be nimble and innovative as the industry changes and grows. Their advice has helped contribute to our firm's success and we appreciate their partnership and continued support as we look to create greater value for our client base and enhanced opportunities for our team."
Matt Bissett, President, Atwell, Southfield, MI (ENR #74)

"The Morrissey Goodale team is a trusted partner to Lochner for mergers and acquisitions. With their deep knowledge of the AE industry and the buy-side and sell-side dynamics, they have the unique ability to forge win-win solution for all parties involved in these complex transactions. We greatly value their responsiveness, attention to detail and helpful influence throughout the M&A process and look forward to working with them in the months and years ahead as Lochner continues to expand its infrastructure platform."
Terry Ruhl, PE, F. ASCE, DrBA, Chairman & CEO – Lochner, Chicago, IL (ENR #128)

"We appreciate the top-notch professional and extremely responsive team at Morrissey Goodale. Morrissey Goodale is a leader because of its experience and knowledge of the AE industry which allowed the team to understand our growth strategy, work efficiently, and provide full-service tangible advice when we needed it before, during, and after our M&A transactions."
Chad R. Brown Chief Legal Officer – Thompson Engineering, Mobile, AL (ENR #211)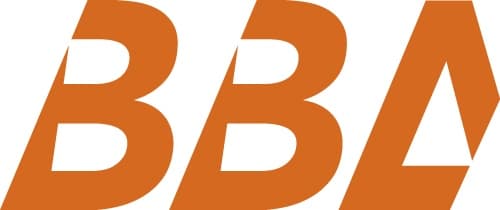 "Morrissey Goodale did a thorough and professional job representing BBA throughout the transaction, from presenting us in the best possible light to a broad range of potential acquirers, to explaining the nuance of multiple offers, to final negotiations. Their team was a pleasure to work with."
Bruce Brooks, President – Bruce Brooks & Associates, Philadelphia, PA

"The Team at Morrissey Goodale delivered! Having not worked with an M&A advisory firm, I was apprehensive, the Morrissey Goodale team quickly put any doubts we had at ease. Their knowledge and guidance throughout the entire process was unparalleled and their professional manner in dealing with prospective buyers and my team went beyond my expectations. Professionalism and extensive knowledge in M&A transactions coupled with their personal attentiveness confirmed we made the right choice"
Steven J. Mainardi, PE, Formerly President – Delta Engineering & Inspection, Inc., Lakewood Ranch, FL
Morrissey Goodale represented Delta in the firm's sale to Rimkus (Houston, TX) in November 2022.

"Close collaborative work with any partner can be complicated no matter what the circumstances, but when faced with a worldwide pandemic and while navigating a first-time sale of one's company, feels especially daunting….that is, unless the work is done with Morrissey Goodale (MG). MG's unparalleled ability to confidently guide our board of directors, from start to finish and through all components of acquisition, was the gift we never could've expected in 2021. Expert guidance, industry knowledge, candid sharing of perspectives and thoughtful connectivity to curated, potential partners, provided CP&Y the reassurance and confidence our team needed to select our ideal partner in STV, Inc. From outstanding communication and open accessibility, to unparalleled service, I couldn't be more pleased with the experience shared with the team at MG. I am grateful to count the team at MG not only as valued and knowledgeable colleagues, but also now too, as dear friends."
J.J. Roohms, P.E., (Formerly) President – CP&Y, Dallas, TX
Morrissey Goodale represented CP&Y in the firm's sale to STV, Inc. (ENR #37) in September 2021.

"We've trusted Morrissey Goodale to advise our Board and Principals on strategy and strategic planning. Their team brings both a wealth of industry knowledge and expert facilitation that together have allowed our team craft, update and execute a vision and plan for growth and success – for our clients, employees and shareholders. The Morrissey Goodale team has always gone above and beyond to meet our needs. I can whole heartedly recommend them. "
David Brian, President – GDS Associates, Inc., Marietta, GA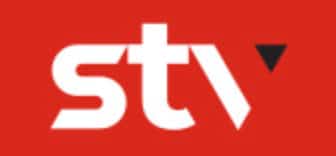 "For STV, Morrissey Goodale has been a valued partner as we grow our professional services platform. Their experienced team has supported our merger and acquisition program with their deep industry knowledge, strong relationships and transaction experience. They have been and continue to be on the forefront of industry and transaction trends. From start to finish, their ability to be responsive, agile and creative throughout the M&A process has been a key factor in our success."
Gregory A. Kelly, P.E., Chief Executive Officer – STV, New York, NY (ENR #37)

"The team at Morrissey Goodale was invaluable to our firm's development of an effective five-year strategic plan. Their deep understanding of the AE industry and related market trends helped us align our current strengths with future growth opportunities and set an actionable plan in motion for achieving those goals. They were incredibly hands-on throughout the process; their guidance has made us confident that we will hit—and most likely surpass—our targets."
Kevin Fitzpatrick, PE, President & CEO – Benesch, Chicago, IL (ENR #101)
Subscribe to our Newsletters
Stay up-to-date in real-time.