strategy & COnsulting > Leadership Development
Leadership Development
Improve the skills of your current executives and rising stars with Morrissey Goodale's AE leadership development consulting services, which range from one-on-one coaching to on-site programs.
Not everyone is a born leader, but everyone can become an effective one with some expert guidance. That's why we developed our AE leadership development programs for executives. We offer executive coaching, customized leadership development programs, and the AE Leadership Academy.
Our management experts utilize AE industry best practices and extensive experience working with architecture, engineering, and environmental consulting firms to improve your leadership skills and train next-generation executives to ensure the long-term viability of your firm.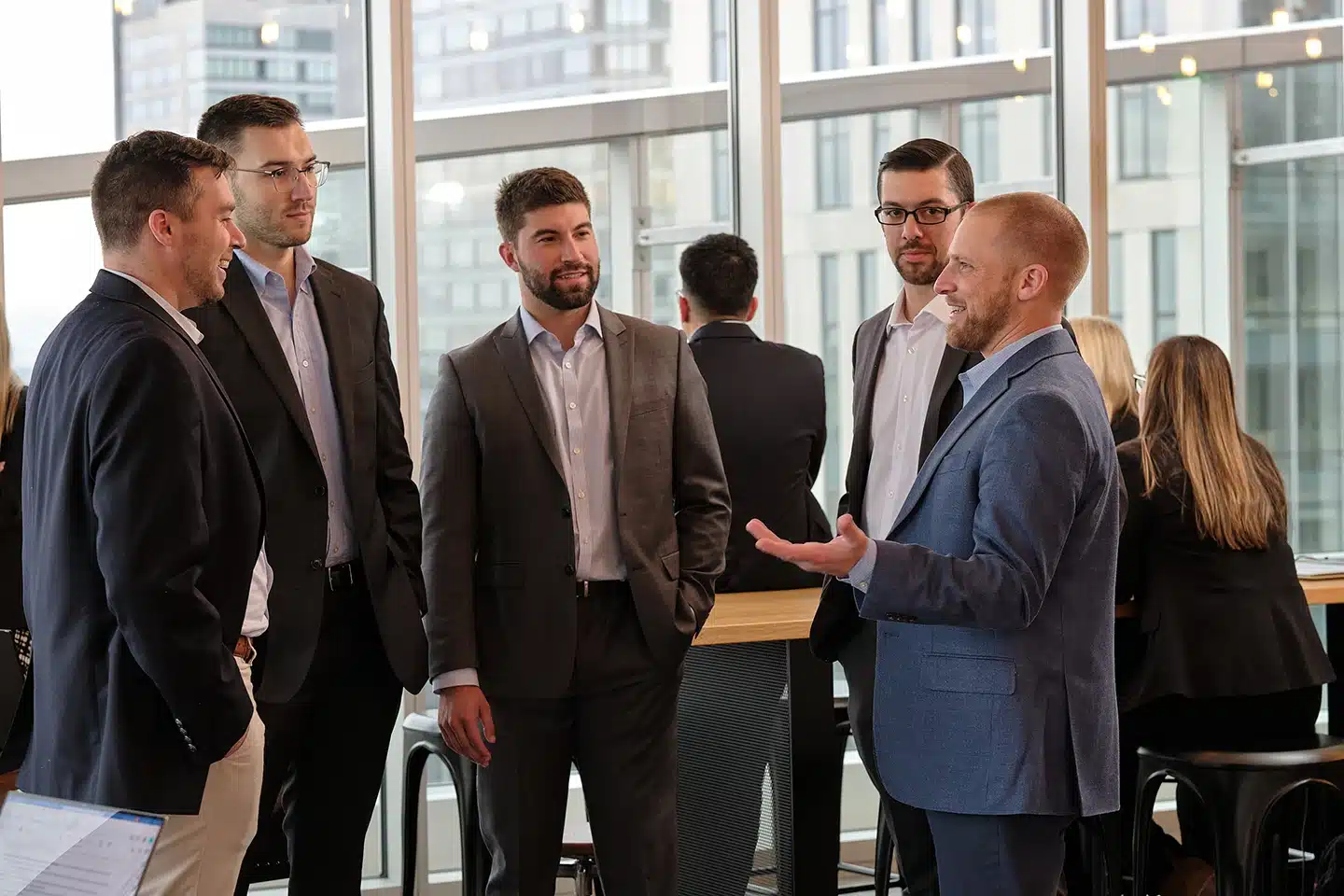 Our Leadership Development Services
What others are saying about Morrissey Goodale
"We've engaged Morrissey Goodale for both strategic planning and, most recently for M&A planning and pursuits. They have tremendous industry experience and I appreciate the direct, 'cut to the chase' advice I can count on them to give me. They are certainly a trusted advisor for ESA. The team played a pivotal role in our most recent 2021 acquisition of the Sitka Technology Group. They continue to work closely with us to build and evaluate a dynamic M&A "leaderboard" of opportunities for us to consider as we pursue our strategic growth goals.."
Leslie Moulton-Post
President and CEO, Environmental Science Associates (ESA)
"Morrissey Goodale's team has been a trusted advisor to the CMA executive team as we navigate our growth strategy in this ever-changing A/E/C market."
Jose L. Acosta
P.E., EVP, Chen Moore and Associates
"Morrissey Goodale acted as our buy side advisor for a transaction in 2022. We have also worked with them for an outreach program to identify potential targets in the US. The firm is well organized and has a deep database for firms and M&A transactions. Overall, I would say they have a great deal of knowledge and data on the AE market, and M&A activity specifically."
Izzat Katkhuda
Co-CEO, ACES
"Morrissey Goodale has been a valuable partner to us on strategy, industry insights and helping us to think bigger. We find their market research and knowledge to be accurate and insightful, particularly regarding M&A. Their thoughtful approach to problem-solving and assessment of current events provides us with commentary that challenges conventional thinking, which I find refreshing and helpful in fully navigating today's complex environment."
Gayle Packer
Chair & CEO, Terracon (ENR #22)
"Morrissey Goodale is a valued partner of T&H. Over the years they have assisted us with strategic planning, meeting facilitation, key hire recruiting, and growth through acquisitions. Considering the areas of our business they touch, it is clear they are a trusted ally. Their knowledge of the engineering consulting industry helps our internal discussions as we continue to improve."
Sam McCachern
President/CEO, Thomas & Hutton
Let's Talk!
About how we can help you grow, strengthen, and plan for your AE firm's future.