Join the Morrissey Goodale Team
Be a part of our continually growing team doing work that impacts high performing AE firms.
Our Mission
Morrissey Goodale LLC's mission is to help owners of AE and environmental firms be more successful.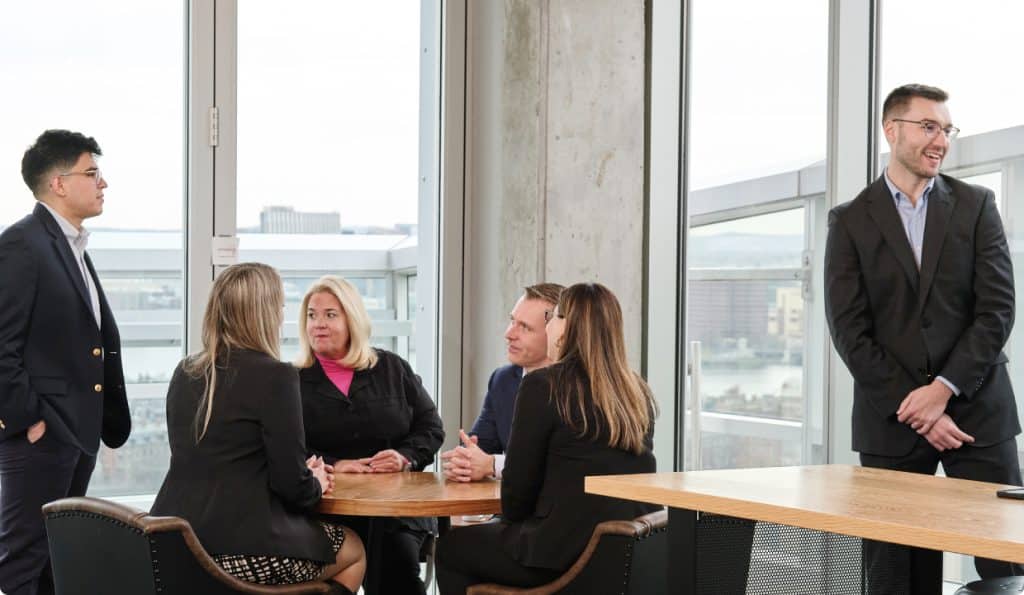 Our Teams
M&A Advisory
The team assists buyers & sellers by identifying target firms, facilitating negotiations and due diligence, and advising to close transactions.
Strategy & Consulting
Our Strategic Planning team works hand-in-hand with AE firms to lead strategic planning sessions and implement business plans.
Valuation & Ownership Transition
The team performs financial analysis to determine firm values while designing both internal and external ownership transition plans.
Our Values
Honesty & Ethics
Do & say what's right.
Continuous Improvement
Have passion for ongoing learning & development.
Respect & Responsibility
For one's self, co-workers, clients, and the organization.
Industry Knowledge
Be thirsty for ongoing AE knowledge & insights.
Open & Responsive
Be easy to work with, likable, & reliable.
Focused & Energetic
Anticipate needs while acting timely and directly, with no drama.
Open Positions
Come work with us! We're always looking for high-energy consulting team members with a passion for the AE industry. If you have consulting, financial analysis, strategic planning, or research skills,
please submit your resume.