Word on the street > Words of Wisdom
Word on the Street: Issue 131
Weekly real-time market and industry intelligence from Morrissey Goodale firm leaders.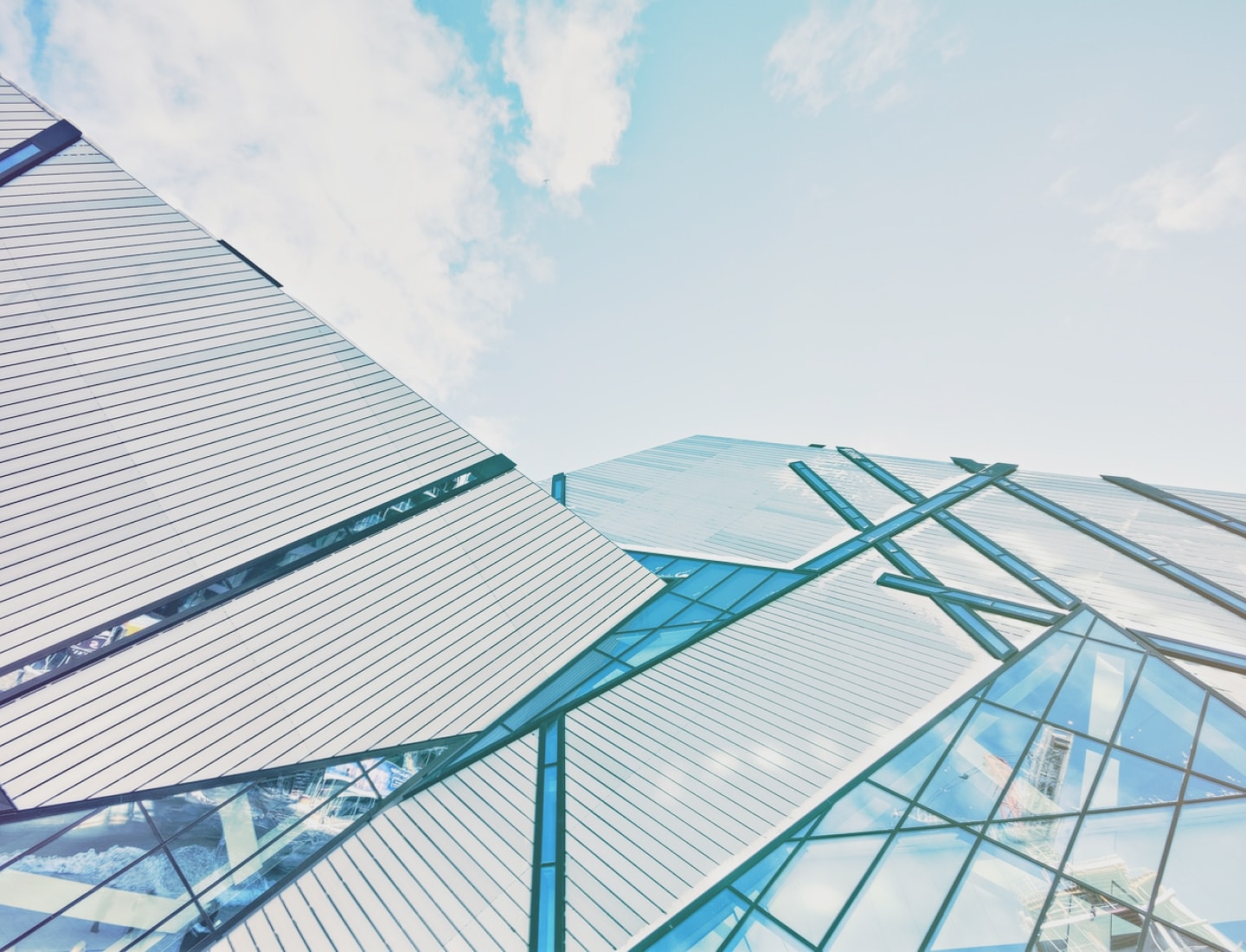 Words of Wisdom
Last week, we held our semi-annual, multi-day, all-team, in-person, combo Business Planning + Ultimate Jenga meetings in Boston. We continually try to improve the performance of our highly efficient but serendipity-deficient hybrid business model. We've operated this way for 16 years. As part of that model, we've always intentionally brought our team together physically twice a year to build social capital and—as our partner Nick Belitz refers to it—"connective tissue." Today, with a team of twenty folks in eight states across four time zones—and with many of them still relatively new to the business world and our team—we, just like you—feel an even greater need to bring our team together to (re)connect, learn, engage, collaborate, breathe, have fun, and create.
One of the important elements of my business partner Mark Goodale's strategy work for clients is "bringing the outside world in" to improve decision-making. So, in that spirit, for this meeting we invited the CEO of an ENR Top 150 designer and one of the industry's fastest-growing firms to address our team, share perspectives on the industry and its future, and provide some career and life advice for the younger folks just starting out on their professional journeys. (For liability reasons, we did not allow the CEO to play life-size Jenga.)
In a free-flowing hour of Q&A, here are some of the words of wisdom that were generously shared with our team:
Acquisitions are a "lazy" way to grow: While they are an important part of any growth strategy, acquisitions without organic growth are meaningless—and, indeed, can be detrimental to the overall health of the firm. That's why this CEO and his team focus their efforts on the entirety of the firm's growth dynamic—not just acquisitions. They use acquisitions to accelerate organic growth. And while our guest speaker's firm is well-known for its meaningful and needle-moving acquisitions, the firm's leadership team is quick to highlight its double-digit organic growth rates and the new offices it has opened from scratch in 2022. On a first related point, speaking from experience, acquisitive growth without organic growth is a sign that the end is nigh. On a second related point, in a 2021 McKinsey study of transaction post-close excellence, 72% of successful deals maintain organic growth and "skip the one-year dip." In other words, for your acquisition to be successful, you have to be able to clearly calculate up front how you accelerate the acquired firm's growth and how it can become a force multiplier for your organic growth. (Sometimes it's helpful to think of organic growth as "same store sales.")
Integration is key: For organizational health and value. "Buy and build" business models that lack an intentional, integration component may offer dopamine hits of early success. But they face efficiency challenges as they grow (lack of integration results in higher turnover rates) and valuation issues over the longer term (next-stage investors see value in fully integrated businesses that minimize missed opportunities).
Everyone thinks it was Whitney Houston…: …who first had a hit with "The Greatest Love of All" (you'll be humming it all day now—sorry, not sorry). But of course, it was George Benson (1977). But that's not the point. The point is the children are our future. Or more specifically the future of the design and environmental industry is all about future generations of talent. Our guest was adamant that for the next decade, industry leaders need to think of themselves as being in the "people" business—finding, keeping, and developing them. Successful firms do not have the option to be passive when it comes to talent, nor can they wait for a "technology solution" to address their people challenges. When we get to 2033 and look back, it will be those leadership teams that "get" the people challenge that will be most successful and have created the most value for clients and shareholders. Our guest speaker's firm has already hired close to 400 employees around the country in calendar 2022—in office and remote—and has a turnover rate of less than 5%. (Tip of the cap to their CHRO and fellow audiophile.)
A changed M&A environment: With interest rates higher than many private equity investors can remember, more than a few of them are finding that their leverage ratios are taking them out of contention for quality AE and environmental transactions or having them looking to exit their platform investments sooner than they would have liked. What does this mean? More opportunities for publicly traded and employee/ESOP-owned businesses. Indeed, many publicly traded firms are now finding themselves as the highest bidders for quality sellers in the market.
Advice for the young at heart: Our guest speaker offered these four pieces of life/career advice to our team: (1) Don't overestimate your intelligence. Be confident, but don't delude yourself you know it all. (Back in the day we knew this as "Don't believe your own press clippings.") (2) Your superpower is your network. Be intentional in building connections on your journey as your professional and personal network will play an oversized role in your success. (I'll augment this with my advice to younger professionals—always leave on a high note. Whether it's leaving an employer or a relationship, you want to leave in a way that the firm or person you're leaving will feel positive about you and be an advocate for you.) (3) Work hard, do your best, and go the extra mile—and career opportunities will come your way. Our guest speaker never self-advocated for the positions achieved, but performance and (see point 2) connections conspired to create opportunities. (4) Be curious—ask lots of questions. Seek out new adventures and challenges.
Looking ahead: For some excellent advice on how to be successful in 2023, check out Mark Goodale's Half a Dozen Ways to Make 2023 a Special Year (Part 1) article in this edition.
What words of wisdom are you sharing with your team as you wrap up the year? Questions or comments, email or call Mick Morrissey at [email protected] or 508.380.1868.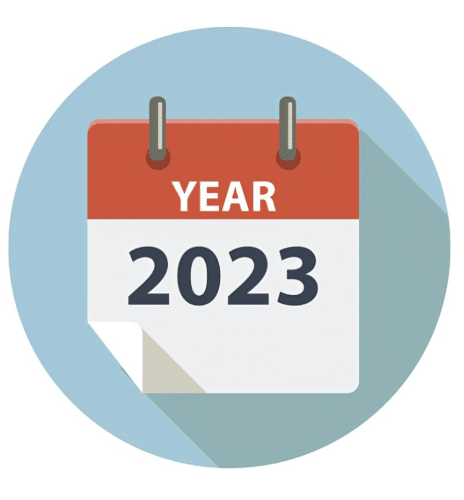 Half a Dozen Ways to Make 2023 a Special Year (Part 1)
If you're in the midst of year-end planning, here's a really good question to ask your team: "What are we going to do in 2023 to take better care of ourselves, each other, our clients, and our company?"
Below are some seeds for conversation:
#1: Shoot for the moon.
People at all levels in your firm want to be part of an organization that is going somewhere. They want to know there is a meaningful collective goal they can help the company achieve. But confusion persists in the AE industry about what a vision statement is and how to think about it—and believe me, it's not a rookie thing. It's a problem for firms of every size, shape, and level of sophistication. One big impediment to thinking big (or at least bigger) is the bad habit of focusing on what must be preserved instead of imagining the possibilities a new direction could bring. "I want us to still produce quality" and "I don't want us to lose our culture" are, understandably, refrains you can expect to hear when imagining the future with your team. However, scaling up a business (if that's what you want to do with your firm) doesn't automatically mean quality has to suffer. In fact, expansion is often used to import and adopt better ways of doing things from other organizations through key hires and acquisitions. Since no firm corners the market on best practices, be open-minded to the possibilities for positive change—and even transformation. Second, I can't think of any firm that doesn't have at least some element of its culture that should be left by the roadside, so don't be afraid to tread on that sacred ground, either.
In any case, think of it this way—if you stepped off of a time machine 10 years from now…
What would you want your firm to have become by then?
What would it look like?
What would employees think of it?
What would it be really good at doing?
What kind of clients would it have, where would they be, and what problems would you be solving for them?
How big and profitable would the firm be?
Tap into the aspirations of your team and paint an exciting picture of the future together. It gets the blood flowing!
Finally, don't let your leadership team agree to disagree about the vision. That flat-out doesn't work—refuse to let it be an option. Every strategic decision is linked to the vision, so listen to each other, talk it out, and before you try to implement anything, get a sworn oath from everyone on your team that they will row in the same direction. Otherwise, you won't get any traction.
#2: Recruit and retain like there's no tomorrow—because if you don't, there won't be.
Even if the economy dips in 2023, the majority of AE firms will still have more work than they have people to do it, so continue to be relentless about recruiting. That means making use of every single recruiting resource out there, whether it's retained search firms, contingency recruiters, internal recruiters, online job boards, advertising, intern and co-op programs, incentive programs, and so on.
And make an obsession out of keeping good people, too. Don't doubt for one second that your stars have been, are, and will be recruited. Depending on their position, replacing them can cost tens of thousands of dollars. So don't just hope they'll stick with you through thick and thin and that their example will rub off on others. Make a big deal about your great people. Recognize them publicly. Promote them and bonus them. Line them up for ownership. And perhaps most importantly, show genuine appreciation. A simple "thank you" doesn't cost a penny, but on the right day at the right time, it could very well mean the difference between someone staying and leaving.
#3: Make everything pop!
Your client communication, your marketing messages, your client interactions—if they're all going stale, do a tear-down in 2023. Create a vibe and energy around everything that represents your firm.
Write new website copy using real, concrete language. If you need to be convinced, read a few statements from your website out loud, and if you sound ridiculous, it's time for a rewrite.
Blow up your proposal boilerplate, which, by this time, has probably devolved into a mash-up of dozens of past proposals (replete with typos and phrases that have absolutely nothing to do with the current opportunity because they were written for specific projects years ago), and introduce fresh, new attention-grabbing copy and graphics.
Take the experience clients have with your firm to another level in 2023. Need some ideas? Start with Disney. At Disney theme parks—purportedly the happiest places on earth—tourists become unhappy when made to wait in line (or when they get the bill, but we'll save pricing for another day). So, when lines are unavoidable, Disney parks screen cheerful videos and deploy Cinderella and Buzz Lightyear characters for strategically timed cameos that keep visitors occupied. Likewise, call centers play music from Disney classic movies and ask waiting callers to answer Disney trivia questions to make the delay time seem shorter. A few years back, after William P. Hobby Airport in Houston received hundreds of complaints about the waiting times at baggage claim, it moved arrival gates away from the main terminal and routed bags to the outermost carousel so fliers would spend five minutes walking rather than waiting. Complaints dropped to zero. How could a tactic like this apply to an AE firm? How about sending quick, snappy weekly project status updates that keep clients from getting antsy? Anyway, the point is to draw inspiration from industries besides our own to create differentiators that will make your clients love you that much more.
Keep your eye out next week for three more ways to make 2023 a banner year for your firm.
In the meantime, call Mark Goodale at 508.254.3914, or send an email to [email protected] for help with your firm's next strategic plan.
50 in 50: Rhode Island, Vermont, and West Virginia
50 states in 50 weeks: U.S. states economic and infrastructure highlights.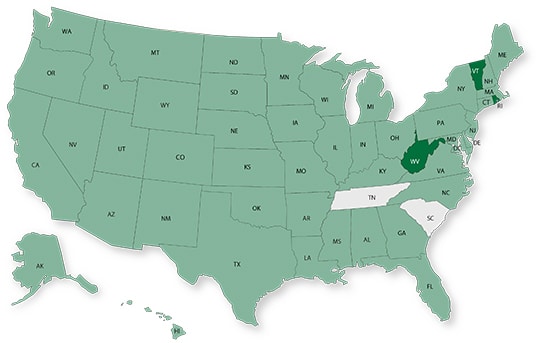 Our team is putting together new content and a different format to kick off Word on the Street in 2023. For that reason, we will be publishing the remaining states of the 50 in 50 series in a combined fashion. This week we are featuring Rhode Island, Vermont, and West Virginia.
Key Economic Indicators
| | | | |
| --- | --- | --- | --- |
| Measure | Rhode Island | Vermont | West Virginia |
| | | | |
| GDP (billions) | $72.5 | $54.2 | $29.7 |
| | | | |
| GDP 5-year CAGR (U.S.: 1.6%) | 0.8% | 0.1% | 0.4% |
| | | | |
| GDP per capita (U.S.: $58,154) | $50,608 | $46,672 | $40,861 |
| | | | |
| Population (millions) | 1.1 | 0.65 | 1.8 |
| | | | |
| Population 5-year CAGR | 0.9% | 0.8% | -0.5% |
| | | | |
| Unemployment (U.S.: 3.7%) | 3.4% | 2.3% | 4.0% |
| | | | |
| Economic outlook ranking | #40 | #47 | #25 |
| | | | |
| Fiscal health ranking | #34 | #43 | #29 |
| | | | |
| Overall tax climate ranking | #40 | #43 | #21 |
* Compounded annual growth rate (2017-2021)
Top three industries by GDP Growth (last five years):
| | | | |
| --- | --- | --- | --- |
| # | Rhode Island | Vermont | West Virginia |
| | | | |
| #1 | Mining, quarrying, and oil and gas extraction | Management of companies and enterprises | Military |
| | | | |
| #2 | Agriculture, forestry, fishing, and hunting | Administrative and support and waste management and remediation services | Management of companies and enterprises |
| | | | |
| #3 | Construction | Professional, scientific, and technical services | Finance and insurance |
Areas with the highest population percentage increase in 2021 vs. 2020:
| | | | |
| --- | --- | --- | --- |
| # | Rhode Island | Vermont | West Virginia |
| | | | |
| #1 | Providence-Warwick, RI-MA Metro Area | Burlington-South Burlington, VT Metro Area | Morgantown, WV Metro Area |
| | | | |
| #2 | N/A | Barre, VT Micro Area | N/A |
| | | | |
| #3 | N/A | Rutland, VT Micro Area | N/A |
Infrastructure Highlights
Rhode Island's roads and bridges had poor ratings on the 2020 American Society of Civil Engineers (ASCE) report card. A review of U.S. Treasury Department data through September 30 shows that the state has started 160 transportation projects, which will help address the relatively low percentage of roads in good condition in the state. Rhode Island has over $66 million available for drinking water investments, including lead pipe and service line replacements.
Vermont has started 419 new transportation projects after one year since the start of the Bipartisan Infrastructure Law (BIL). These projects will help maintain roads and bridges in the Green Mountain State in very good condition compared to the overall U.S. The state has not gone through a full ASCE assessment since 2019 when stormwater and wastewater infrastructure systems were graded as poor (D+) and drinking water received a C-. As of November 2022, several communities are having issues with water main breaks and water pressure due to aging pipes. Many officials are concerned that the BIL funds are insufficient when considering the magnitude of the issues.
West Virginia received a D grade from the 2020 ASCE assessment. All categories rated—bridges, dams, drinking water, roads, and wastewater—were considered in poor condition. The good news is that the state is tapping into $626 million provided by the BIL in FY 2022 to execute over 441 transportation projects. When it comes to water, the situation in West Virginia is critical as many communities have had to boil water for several years due to environmental issues.
AE Industry
| | | | |
| --- | --- | --- | --- |
| | Rhode Island | Vermont | West Virginia |
| | | | |
| ENR 500 firm headquarters | 0 | 0 | 0 |
| | | | |
| M&A buyers since 2018 | 3 | 0 | 6 |
| | | | |
| M&A sellers since 2018 | 8 | 6 | 6 |
For customized market research, contact Rafael Barbosa at [email protected] or 972.266.4955. Connect with him on LinkedIn.
Weekly M&A Round Up
Congratulations to Thompson Holdings (Mobile, AL) (ENR #334): The family of companies providing engineering, architecture, and disaster response solutions acquired Meyer Engineers (Metairie, LA), an architecture, engineering, construction management, and construction engineering firm. The acquisition expands Thompson's Louisiana and Texas footprint, which is a key point to the firm's strategic growth plan. We're thankful that the Thompson team trusted us to initiate and advise them on this transaction.
Another congrats to Russo Barr Associates (Burlington, MA): The building envelope specialist joined testing, inspection, and certification consulting and advisory firm SOCOTEC (Yvelines, France). The addition of Russo Barr to the SOCOTEC team strengthens their presence in New England, and Russo Barr's project portfolio complements SOCOTEC's existing architectural and building engineering practices and brings a distinguished portfolio of restoration and adaptive reuse projects. We feel privileged that the Russo Barr team trusted us to advise them on this transaction.
Industry M&A is up 6% over the past 12 months: It was a busy week in M&A with thirteen additional domestic transactions, five of which were in the rapidly consolidating Southeast. Other deals took place in CA, NY, ME, TX, and MA. In addition, there were nine international deals announced last week. You can check all the week's M&A news here.
October 25-27, 2023 Houston, TX
Texas and Southern States M&A, Strategy, and Innovation Symposium
Over two information-packed days, come together to discuss strategy, innovation, and M&A trends while networking with AE industry executives.
View Details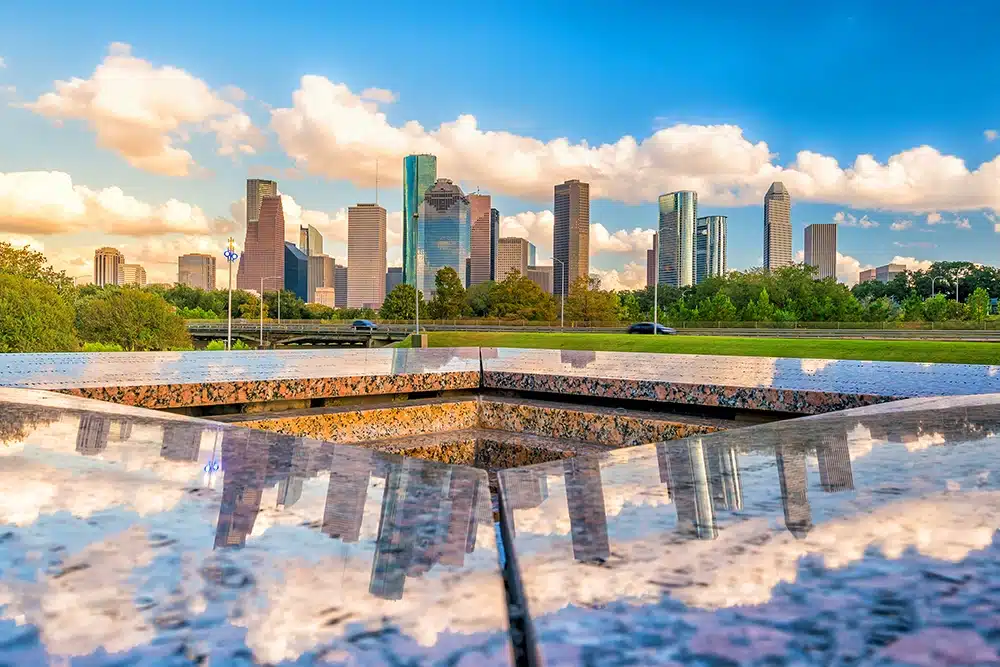 Subscribe to our Newsletters
Stay up-to-date in real-time.