Word on the street > Where Raises and Bonuses Are Headed in 2023
Word on the Street: Issue 136
Weekly real-time market and industry intelligence from Morrissey Goodale firm leaders.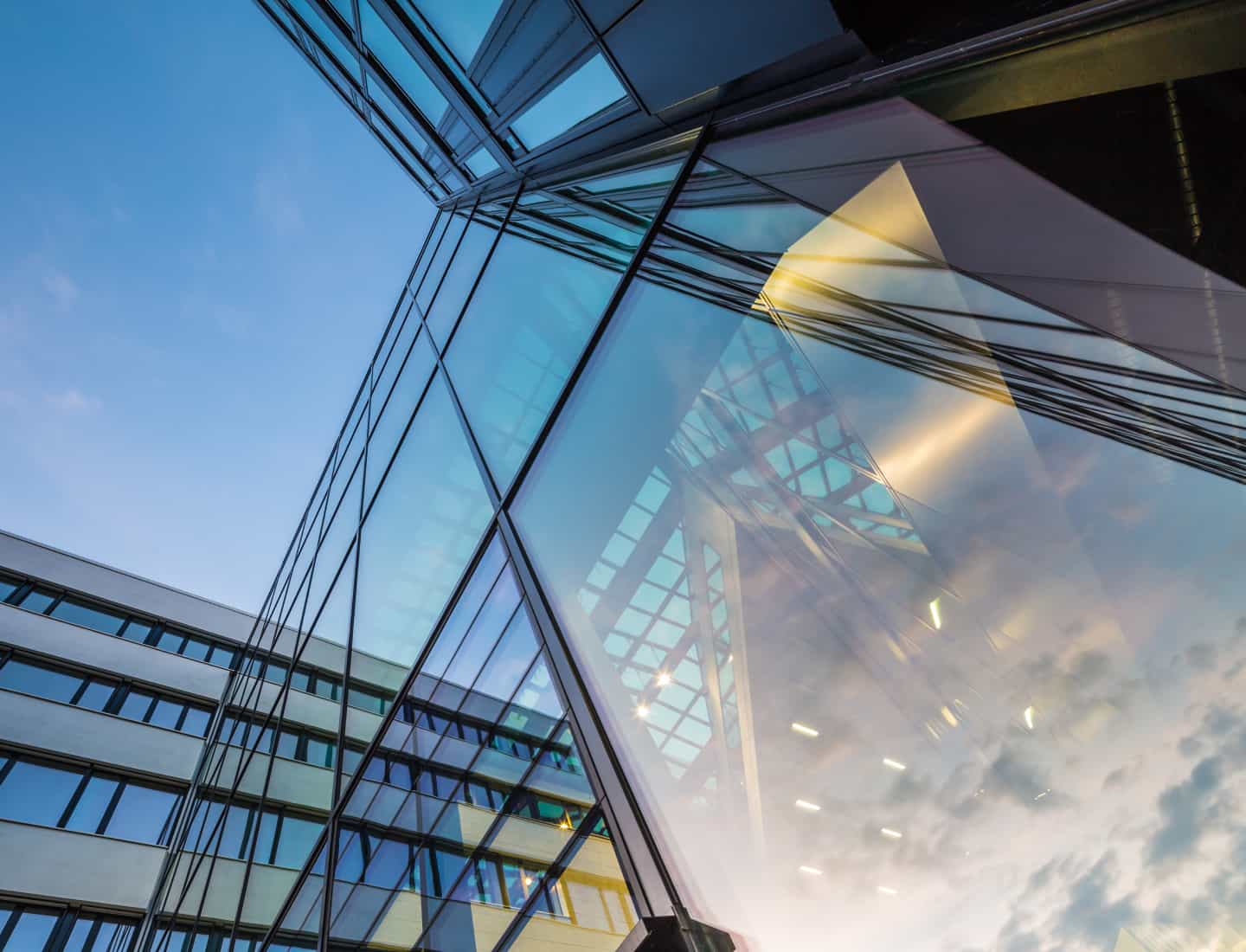 Where Raises and Bonuses Are Headed in 2023
There are two types of firms in the AE industry. The first worry that their performance will erode in a rising labor-cost environment because (a) they can't pay their good people enough to retain them, (b) they're unable to compete for the best talent, and (c) their operational model is stuck in pre-pandemic, anti-agile, zero-sum mode and cannot deliver profits when salaries increase. For this first type of firm, a rising-wage environment triggers a vicious downward spiral of self-inflicted poor decisions. They can't hire enough people to meet client deadlines; frustrated clients fire them; backlog and employee morale erode; their best employees jump ship. And for under-performing ESOP firms, these are very risky times.
The second type of firm is leaning into #AEIndustry 3.0 and girding their loins to do what is necessary to reward, develop, and attract talent to execute flawlessly on their backlogs for another banner year of performance. The owners of this second type of firm continue to make a heck of an investment in their talent—one that is a step-function larger than they did pre-pandemic—and are realizing a commensurate return. Why? Because they—like 70% of the executives attending our upcoming Southeast M&A, Strategy, and Innovation Symposium in Miami—are expecting an even better year in 2023. And like 77% of the attendees, they see talent acquisition and retention as the primary constraint on performance.
Given the results of our 2023 Raises and Bonuses Survey from earlier this month, the first type of firm will fall further behind this year. Let's take a look at the results.
Thank you, 200 times: A huge "thank you" to the 200 Word on the Street-reading firms that contributed to the survey. Of those, 44% had between 101 and 999 employees, 43% had 100 employees or fewer, and 13% had 1,000-plus employees. Over half (55%) were engineering firms; 17% were A or AE firms, 13% were EA firms, 5% self-identified as environmental, and the balance were a blend of surveying/mapping, landscape architecture, CM, geotechnical, and planning firms.
2023 Raise Environment Highlights: Over half (55%) of respondents are planning on increasing salaries between 6% and 9% in 2023. These are numbers that were inconceivable before 2020. In no boardroom in any design or environmental firm pre-pandemic did any executive ever even consider uttering these percentage labor increases. Forty-one percent of firms are budgeting raises of between 1% and 5%. And 3% of firms are planning on raises of 10% or greater. Firms in this last category have backlogs that dwarf their current and projected production capacity. Their strategy for this year is to (a) ensure that their current employees would lose money if they were to leave them and (b) outspend their competitors to get the talent needed to meet their obligations (and deliver record profits).
A deeper dive: In general, more architecture and AE firms are planning for lighter raises in the 1% to 5% range than their engineering and EA peers, who are budgeting 6% to 9%. Similarly, a greater percentage of firms with 1,000 employees or more are budgeting in the 1% to 5% range, compared with their smaller peers. In large part this is because all things being equal, larger firms already pay higher salaries than their smaller peers, and they tend to have better non-salary benefits and perks. The pressure on surveying/mapping firms appears to be intense with all of these respondents anticipating a 6% to 9% raise in labor costs this year.
2023 Bonus Environment: The message here is a little more nuanced. If last year was a bonus bacchanal for the industry (more bonuses more frequently than ever before), firms are feeling like 2023 will be more like the morning after. Forty-eight percent of respondents anticipate that bonuses will be about the same as last year, while 10% expect them to be lower. That said 42% anticipate paying out more in bonuses this year than they did in 2022.
A deeper dive: Across all size categories, environmental firms most frequently (56%) anticipate paying greater bonuses in 2023. Just over a quarter (27%) of architecture firms anticipate paying less in bonuses this year. Between this and their lower anticipated raises, architecture firms—particularly those with heavy exposure to the tech sector—are likely anticipating a more challenging business environment this year. That said, 55% of architecture firms are anticipating a similar level of bonus payouts in 2023. Fifty-three percent of engineering firms are anticipating that bonuses will match those of 2022, with 42% expecting to pay out more.
Behind the numbers: In general, one thing remains constant pre- and post-pandemic, the percentage of salary increase is inversely related to the seniority of the position. The higher up you are in this industry, the greater portion of your compensation comes from bonuses, equity awards, and perks. The smartest firms have figured out they need to run a different type of defense and offense now than before the pandemic. They realize that the primary reason employees leave is because of lousy supervisors. So, they outspend their competitors in creating a great people management environment with specific emphasis on imbuing their managers with people management skills, while at the same time treating their staff well financially. They pay at the top of the market in terms of salary and benefits and round those packages out with profit sharing and more.
Winners and losers: Our industry continues to navigate unprecedented change at the intersection of four generational trends—not enough talent to meet demand, a great and on-going recapitalization, rapid technological advances, and massive public-sector demand for services. The winners will be those firms that make the investments needed now to secure the talent to meet short-term production needs and longer-term leadership development and firm transition initiatives. The losers, well … the losers will continue to worry if they can pay enough for the best talent and look to "minimize expenses."
Questions or comments, email or call Mick Morrissey at [email protected] or 508.380.1868.
2023 Market Intelligence Outlook—BRING IT ON?
Mark Goodale
Last week, we delivered Morrissey Goodale's 2023 Market Intelligence Outlook for the AE Industry during a live event to over 200 AE and environmental consulting firm principals.
The headline? You guessed it—"BRING IT ON!"
Wait, what? Bring it on? Did you miss the memo about inflation and interest rates? Are you blissfully unaware of massive layoffs? Are you not panicked about the now near-certain recession? All signs indicate a storm is brewing, so what's with the optimism? It's red flag after red flag, warning after warning, yet all we hear from AE firm owners is "full steam ahead." To borrow from Office Space's Tom Smykowski, "What the h*** is wrong with you people?"
Maybe nothing.
Along the lines of what you just read in Mick Morrissey's article, CEOs around the nation tell us they just came off of a record year in 2022, which blew the doors off of the year they had in 2021, which, by the way, was also a record year. And they're going into 2023 with massive backlogs and an unquenchable thirst for talent. So if you want to know what gives—and where things are headed—you're in the right place. Below are some of the highlights from last week's event:
The economy is weakening—and that's no lie.
A lot of this is by design. After the pandemic's impact, including massive stimulus programs coupled with a surge in demand and troubled supply chains, the Fed wants a slowdown, so they're producing one.
They'll stop raising rates but might not lower them until inflation is completely under control (or back to 2%), which may not happen until 2024.
So, Fed policy will still be restrictive. While inflation is lowering, expect increasingly weaker consumer spending.
And with job losses, spending will be more aligned with real income later in the year, bringing consumption down about 2%.
On the business side, expect less capital investment (due mainly to high interest rates).
So overall, a weaker economic environment is in store.
Nevertheless, some regions are still hot and will stay that way—at least for a while.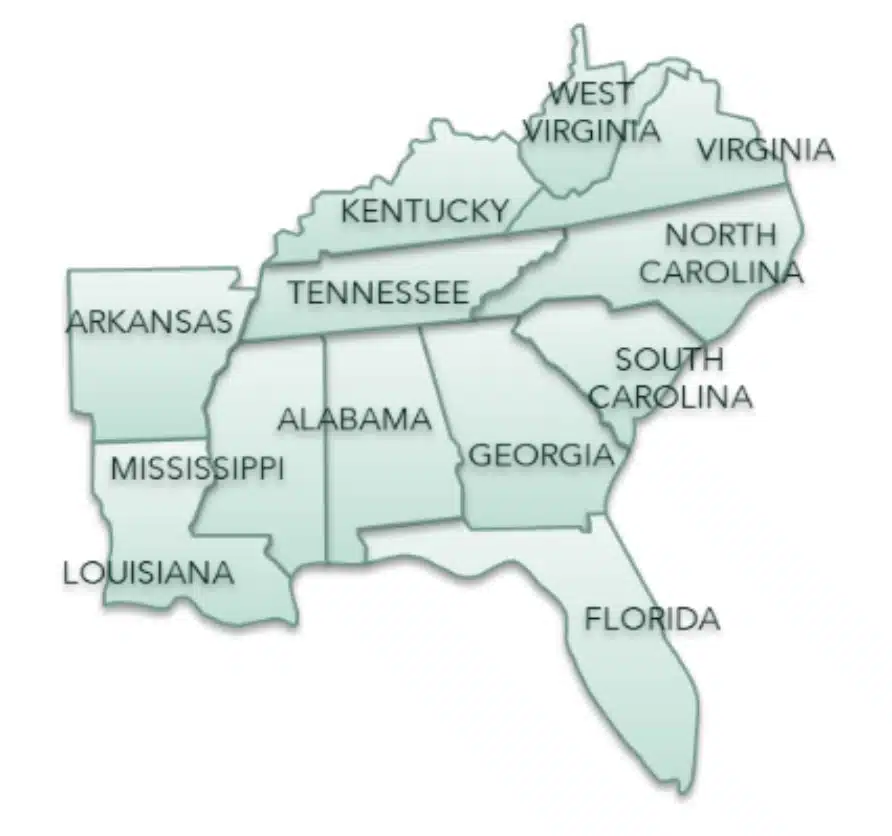 The Southeast is enormous and continues to grow at a rapid pace.
It's more or less a quarter of the economy
It represents one-fourth of total population and one-fourth of private nonresidential construction in the country
124 M&A transactions in 2022—27% of total activity in the industry (compared to 21% in 2017)—a trend that is expected to continue
Strong overall outlook for economic activity and construction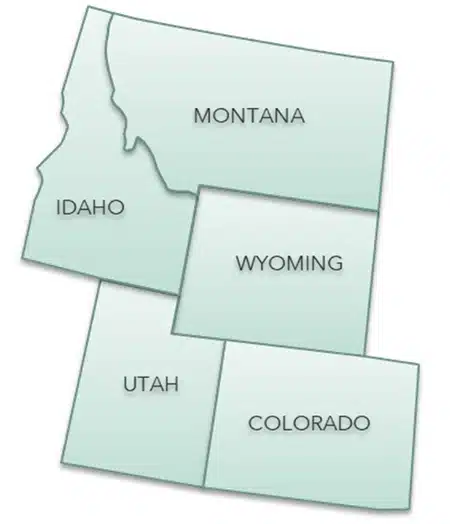 When it comes to growth, it's hard to beat the Rocky Mountain region.
Mildly impacted by the pandemic, and some areas actually experienced economic growth in 2020
74% of the metro areas had above-average population growth
When looking at a percentage of total region, RM has the largest construction economy
High growth in categories of construction, industry GDP, and M&A activity, which saw an increase of 39% in 2022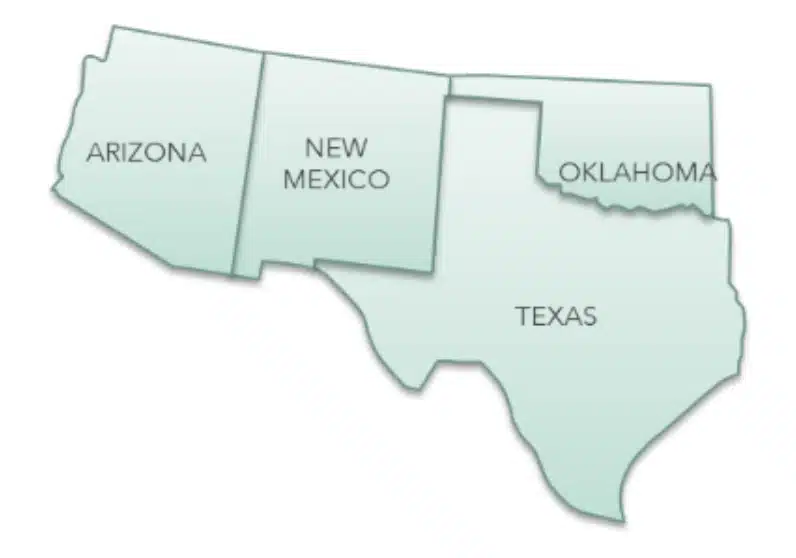 In the Southwest, 60% of all MSAs have had above-average population growth.
As a region, the Southwest leads in terms of private nonresidential construction growth since 2019 (led by Arizona), with 12% growth. Texas has had the fastest pace of growth in state and local construction.
In 2022, there were 70 M&A deals in the region, an increase of 67% from 2019
Large sectors with significant growth activity include information, finance and insurance, and professional/scientific/technical services.
And a number of markets will keep AE firms busy through 2023 and beyond.
Here are a few examples: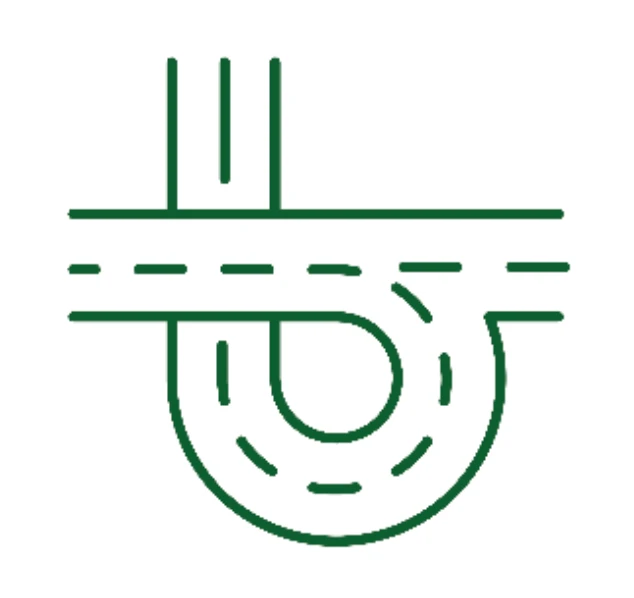 Transportation, particularly roads and bridges, will see a big jump.
With over $330 billion provided by the IIJA ($110 billion in new funding), along with new bridge programs, this market is going to be white-hot— funding for surface transportation represents a 56% increase from the FAST Act
Understanding funding processes (compliance), timetables, and program details for state and local agencies are table stakes
In addition to formula funding, keep an eye on discretionary grant programs like RAISE and INFRA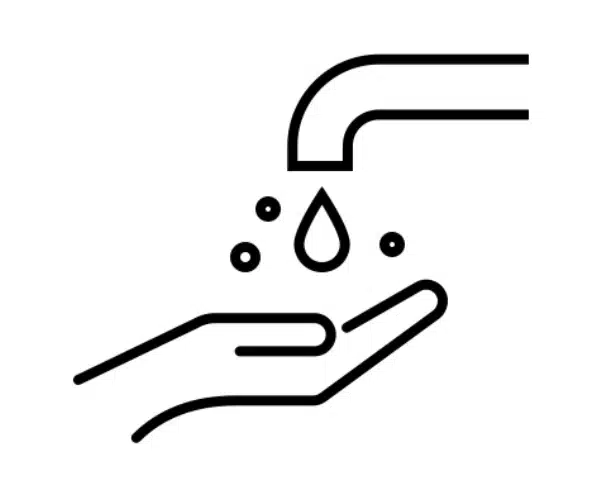 Water-related infrastructure had double-digit increases in 2022, and growth is expected to continue at a similar rate.
Systems have reached the end of their useful life, particularly in wastewater
Tightened EPA regulation for PFAS chemicals provide opportunities
Extreme weather is driving water reuse and resiliency projects, particularly in the West where the Bureau of Reclamation has expanded programs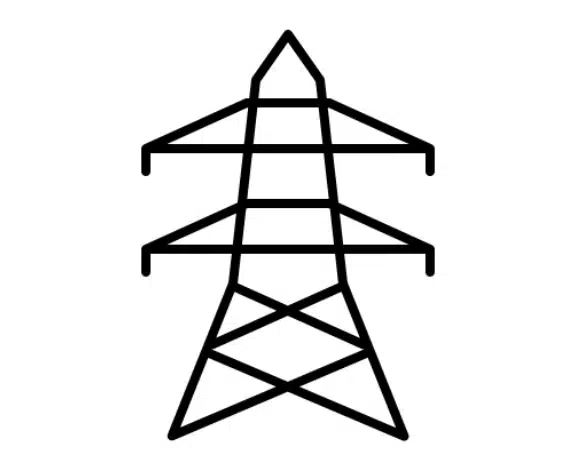 The energy and utility market will continue to grow.
70% of the U.S. power grid is at least 25 years old and in need of improvements
The Department of Energy (DOE) found that power outages are costing the U.S. economy $28 billion to $169 billion annually
Carbon-free electricity and biofuels are trending and also generating infrastructure investments
For now, it's mainly about improving the grid and making it resilient and able to double its transmission capacity by 2030
IIJA provides around $75 billion for electrification efforts and grid improvements, as well as research
But expect a few thorns with those roses.
The ABI (Architecture Billings Index from AIA), an indicator of future nonresidential construction spending 9 to 12 months down the line, has seen three months of decline.
Some sectors have seen their peak. While manufacturing, warehousing, data centers, health care, and multifamily had record high activity, 2023 will be the year of the cool-down, especially in private markets.
Construction costs will remain a concern—while there will be some relief in 2023, the price for materials such as cement and concrete will continue to cause headaches.
How will AE firms respond?
Many firms will increase their focus on technology. More firms will generate revenue from digital offerings, including twinning, AI, ML, IoT sensor technologies, and cloud-enablement.
And more firms will build capabilities around environmental sustainability, alternative energy, and climate resiliency as they look to capitalize on the focus of the current administration and the provisions included in the IIJA as well as Inflation Reduction Act tax incentives.
To order the complete 2023 Market Intelligence Outlook for the AE Industry, click here.
Morrissey Goodale provides customized, up-to-the-minute AE industry market research. For more information, schedule a call with Rafael Barbosa, Director of Market Intelligence, here.
Market Snapshot: Wastewater (Part 2)
Weekly market intelligence data and insights for AE firm leaders.
Last week's post featured overview, size, and outlook information about the wastewater market. If you missed it, you can check it out here. This week we will cover drivers, trends, and hot spots.
Drivers
Regulatory changes for emerging contaminants
Frequency of extreme weather events (droughts and rainfalls)
Expansion of manufacturing industries
Growth in population and urbanization
Value of sewage utilities construction
Local and state government investment
Trends
IoT systems for operational and quality data collection
Artificial intelligence (AI) and machine learning for preliminary designs of wastewater facilities
Systems for generation of alternative sources of energy such as thermal hydrolysis and microbial fuel cells
Solar photocatalytic treatment systems for carbon reduction in organic content
Microalgae-based technologies
AI tools for managing membrane bioreactor technologies (MBR)
Wastewater monitoring of population viral infection trends
Natural solutions for reduction of stormwater runoff
Hot Spots
Water contaminants (PFAS, lead)
Services and technologies focused on process optimization and resource management
Water reuse and recycle
Government funding programs:

EPA State Revolving Funds
Water Infrastructure Finance and Innovation Act (WIFIA)
Public-Private Partnerships

States with the most wastewater compliance major violations are in EPA regions 4, 5, and 6.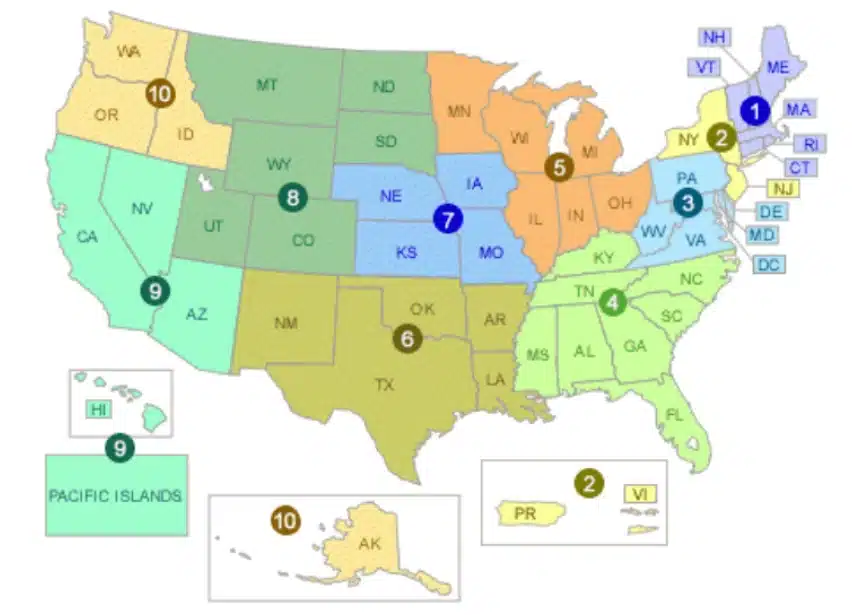 To learn what's ahead for other markets, check out Morrissey Goodale's 2023 Market Outlook for the AE Industry. Click here to access recording and materials.
To learn more about market intelligence and research from Morrissey Goodale, schedule an intro call with Rafael Barbosa. Connect with him on LinkedIn.
Weekly M&A Round Up
Congratulations to The HFW Companies (St. Louis, MO): The fast-growing professional services firm with a national focus on the AE industry invested in INVISION (Des Moines, IA), a planning, architecture, and interior design firm. INVISION represents HFW's fifth strategic partnership in the past year as HFW forges ahead with its plan to develop a network of growth-oriented AE firms that share best practices, economies of scale, and unique areas of expertise. We're thankful that the HFW team trusted us to advise them on this transaction.
Industry year-over-year M&A activity has leveled: Last week we reported the 52nd transaction involving an ENR Top 500 Design firm since January 2021 as RINA (Genoa, Italy) acquired Patrick Engineering (Lisle, IL) (ENR #214). Additional domestic deals took place in NE, LA, MI, CA, CO, AZ, FL, and KY, and overseas transactions were reported in Greece and the UK. You can check all the week's M&A news here.
October 25-27, 2023 Houston, TX
Texas and Southern States M&A, Strategy, and Innovation Symposium
Over two information-packed days, come together to discuss strategy, innovation, and M&A trends while networking with AE industry executives.
View Details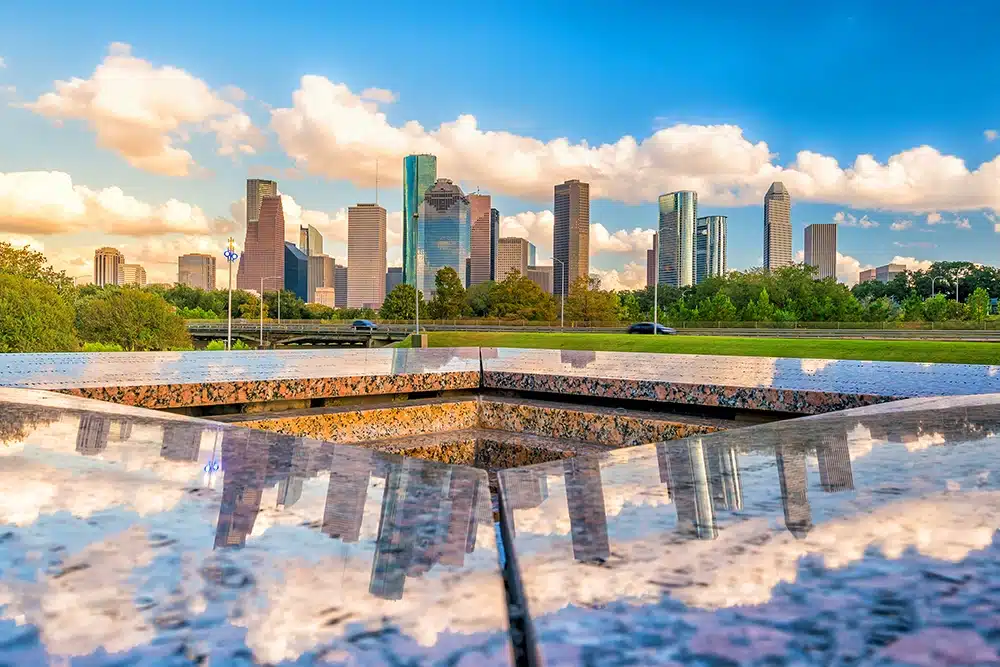 Subscribe to our Newsletters
Stay up-to-date in real-time.