Word on the street > Who's Afraid of…Organizational Change?; Organization Structure—Beyond the Boxes
Word on the Street: Issue 174
Weekly real-time market and industry intelligence from Morrissey Goodale firm leaders.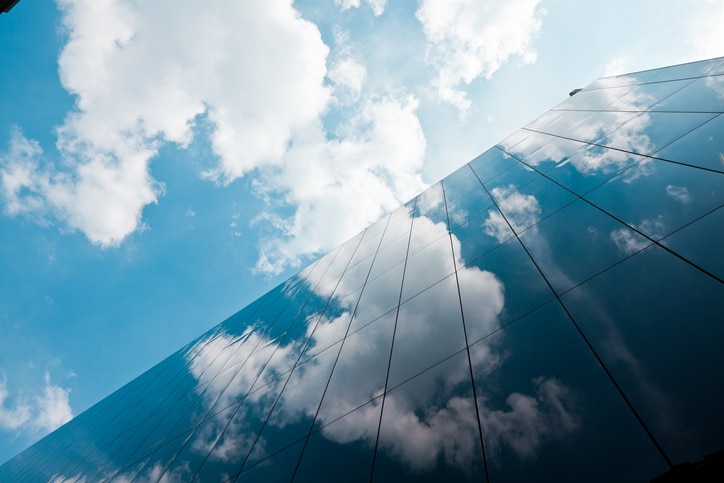 Who's Afraid of…Organizational Change?
For over 30 years, I've been helping industry leadership teams develop their organizations through strategy and strategic planning. That's a fancy way of saying I've been helping clients change their organization structures. It's also a way of saying that for 30 years I've been helping clients recognize and then overcome their fears so that their firms can grow and be more successful.
Most (but hardly all) of the organization structure changes that I've helped put in place have involved the journey from a legacy matrix or regional organization model to a market-sector driven or hybrid model. (For more on each of these models, see Mark G.'s excellent article below, Organization Structure—Beyond the Boxes.)
In my opinion, changing the firm's organization structure in an intentional, planned manner (as opposed to as a reaction to a crisis) is the second most difficult thing for a leadership team to do. It's really difficult to intentionally, methodically drive change in an organization when things are going well (as they are for most firms right now). Alternatively, it's super easy (but a dismal undertaking) to drive change when there is red ink all over a firm's P&L. (If you're wondering, the most difficult decision for a leadership team, in my opinion, is to plan to sell or recapitalize a firm in an intentional, non-reactive manner when things are going well.)
Our strategy team is currently assisting a number of ENR 500 clients migrate their organization models to better handle the mountain of work that they face. And while communications and reporting technologies have advanced over the past 30 years—allowing leadership teams to have more fulsome discussions and make better, more grounded organizational development decisions—unfortunately, to hijack a phrase from Led Zeppelin, "the fear remains the same." And it is this fear that is the root cause of so many organizational development/change failures.
There are two sets of fears—enterprise and individual—that are at play. Here's what they look like and how they can be addressed:
Fear of screwing things up royally: These are the legitimate enterprise fears of a leadership team that cares about the well-being of their clients, people, and shareholders. They include "What if we're wrong to take this step, and we'll damage what we've worked so hard to build?" and "What if we are misreading the premise or rationale for changing our organization structure, and instead we should do nothing or pursue an alternative strategy such as an acquisition?" and "What will the unintended consequences of this change be for our clients, our people, our strategic partners?" and "Will we add unnecessary layers of bureaucracy that will slow down our decision-making or destroy our entrepreneurial culture?" All valid. All need to be addressed.
Three steps to success: There are three steps to address this first set of fears. Step 1 is good, solid planning. Test and validate the rationale for change. Connect the preferred model with the firm's strategy. (Strategy drives structure drives operations.) Research models that are deployed among peers and competitors. Step 2 is multiple meetings to discuss and flesh out concepts and details. Make sure everyone is on board and has their say. (Sounds easy, but who has time to have multiple planning meetings these days?! We're all so darn busy!) Step 3 is a reasonable timeline for migration of the organization structure. (One to two years is recommended.)
There is no "I" in "we": But selfish, individual fears are there in abundance when it comes to organizational change and are, in my experience, the most difficult category to address. These fears include "Will I lose the autonomy I have in my individual role in the current organization structure?" and "Will I lose the 'power' (real or perceived) that I have in our firm right now?" and "Will others be elevated above me?" (otherwise framed as "Will I be seen as a 'loser' in this reorg?") and "Will I lose direct access to the CEO?" (and go from the inner circle to somewhere more resembling Siberia) and "How will this change impact my compensation, my bonus?" and "What will happen to my people, my clients?" All of these and more are rattling around the minds of managers when they engage in organizational change planning.
Drive out dysfunction: I say that these individual fears are the most difficult because they are—for the most part—never shared, never articulated by the individuals. These fears typically are strongest among the discipline, service, market, or regional managers who are at the heart of any organizational change. They are the ones we require to implement the change, while they are also the ones most impacted by it. And they are either unable to articulate those fears (completely new career territory with no roadmap), or they are unwilling to voice them (because they do not want to appear vulnerable or selfish). They lack trust in their teammates and the initiative. And this lack of trust is the first of the five dysfunctions of a team as described by Patrick Lencioni in his classic management book from 2002. To address these fears, you have to spend an enormous amount of time (again, who has an enormous amount of time these days?!) in team development meetings and one-on-one coaching to get all of these fears out on the table, talk through them, engage in conflict around them, and drive towards what's best for the firm. It's an extraordinarily difficult undertaking. But as those teams that have gone through it know, it's critical for success and pays huge dividends for the firm going forward.
Better, not different: Organizational change is hard, mostly because we as professionals and individuals naturally resist change. And we (rightly) abhor change for change's sake. That is why I recommend that teams approach organizational development initiatives not as "changing" their organization structure, but rather frame the initiative as "improving" the organization structure and working collaboratively to achieve that. It's a subtle difference in messaging, but a valid a powerful one.
To connect with Mick Morrissey, email him at [email protected] or text/call at 508.380.1868.
Organization Structure—Beyond the Boxes
A functional organization structure is vital for AE firms (see Mick Morrissey's article). Get it right and reap benefits like streamlined operations, efficient resource allocation, collaboration and cooperation, and accountability. Get it wrong and suffer consequences like poor communication, silos, a lack of innovation, and dismal morale.
Different setups have their pros and cons, and what works best depends on how big your firm is, the clients it serves, and its purpose and vision. Picking the right structure means thinking about what the company really needs, what clients want, and the kind of projects you are tackling. A good setup usually means balancing specialization, getting things done efficiently, and being able to change as the markets do.
Which structure is right for your firm? Here are a few to consider, along with their pros and cons:
1. Matrix structure: In the matrix organization structure, project managers reside outside of the disciplines. When a new project comes into the firm, the project manager assembles a team in coordination with the heads of each of the disciplines that will be involved in the project. The role of the discipline head is generally to ensure the quality of the discipline's work and to coordinate the schedules of the discipline staff. The role of the project manager is to make sure that the project is completed on or under budget, on schedule, and to the satisfaction of the client.
Pros:

Combines functional and project-based structures, allowing expertise from different departments to work together on specific projects. This facilitates better communication and resource sharing. It is familiar to most industry firms, and it allows the discipline/department heads to have significant control over their departments.
Cons:

First, it sets up potential conflict between the project manager and the discipline or department head as each often has a different agenda. Second, it blurs lines of accountability and responsibility, as staff within each discipline are essentially reporting to both their discipline heads and the various project managers with whom they are working. And third, depending on the quality and motivation of the discipline heads, it can lead the firm to focus on perpetuating a discipline or service that is no longer in demand by clients.
2. Hybrid structure: This structure is essentially a variation of the matrix structure. However, in the hybrid structure, project managers reside within each of the disciplines or departments, rather than outside, with the lead discipline generally yielding the project manager for any given multi-discipline project. The hybrid structure shares the same strengths and weaknesses with the matrix structure.
Pros:

It can maintain a balance between specialization and flexibility, adapting to various project types and client demands. Like the matrix structure, communication and resource-sharing can be enhanced.
Cons:

Requires careful management to prevent complexities and confusion in decision-making or conflicts among various decision makers and those overseeing specialized staff.
3. Market-based structure: In the market-based structure, the firm is organized primarily around client teams. Each team is composed of a team leader (or "super PM") with a core of dedicated staff that has the requisite technical skills to perform the work to serve its client. The composition of any team varies, given the specific demands of the client or project type that it serves.
Pros:

The staff in each team focus exclusively on serving clients in that market sector and thus become intimately familiar with the unique needs and issues of those clients. There is clarity and a clear structure of accountability in the organization. The firm can establish a defined marketing program geared to the specific issues of their target markets and can anticipate how much or how few marketing resources should be allocated to a certain sector. This is impossible to do for a discipline or service that crosses a multitude of client types. This structure adapts to client needs faster than the matrix or hybrid structures by being able to add and drop disciplines and services based on industry trends and issues. The tendency in matrix or hybrid structures is to protect disciplines and services even when they are not in demand. Or the discipline or service sees little in the way of evolution as client demands shift, resulting in a more expensive, less valuable, and ultimately less competitive offering.
Cons:

First, the market-based structure requires a critical mass of work and staff in any given area to support the structure. Second, competition may arise between the groups (the way incentive compensation is tracked will have a significant impact on whether turf wars result). And third, the leader of a team must be a strong client manager, marketer, business leader, mentor, and operations manager—a true entrepreneur running a business unit within the organization. Professionals who fit this description are all too rare and in exceedingly high demand.
While it's certainly no panacea, standing teams organized around client types typically provide a better structure for the firm to grow in its existing markets, penetrate new markets, and instill operational accountability. It reinforces the focus on the demands of the marketplace, and it acknowledges the differences between the various segments of the firm's client base. These companies share resources across the organization as opposed to setting up fiefdoms based on discipline or geography. Most importantly, it puts clients at the center of your firm—precisely where they should be.
If you'd like help with your firm's organization structure, call Mark Goodale at 508.254.3914 or email [email protected].
Market Snapshot: Hazardous Waste (Part 2)
Weekly market intelligence data and insights for AE firm leaders.
Last week's post featured overview, size, and outlook information about the hazardous waste market for engineering and construction. If you missed it, you can check it out here. This week we will cover drivers, trends, and hot spots.
Drivers
Environmental regulations
Government funding programs
Health concerns
Industrial and mining activity
Urbanization (number of households)
Utilities construction
Agricultural practices and use of pesticides
Trends
The rise in industrial activity involving chemicals and computer and electronics (e-waste) will present new challenges for the industry, requiring the use of proven and innovative methodologies to manage hazardous waste.
Hazardous waste generators will look to adopt and implement circular economy principles within their systems and processes as well as in remediation projects.
Environmental remediation technologies and strategies such as nanoremediation and bioremediation are gaining traction to address pollution prevention, treatment, and cleanup. These practices help companies reduce the overall environmental impact of cleanup activities as they tend to be less invasive and less destructive.
Amid recent issues with the lifespan of solar panels, the U.S. Environmental Protection Agency has plans to propose new regulations for recycling these materials. In addition, potential growth areas for environmental consulting services (and regulations) involve waste of other energy-related components such as lithium batteries and wind turbine blades.
Hot Spots
More than 80% of all generated hazardous waste comes from the chemical and petroleum and coal products manufacturing industries. Additionally, over half the nation's hazardous waste is generated in the state of Texas (source: American Society of Civil Engineers).
New Jersey, California, and Pennsylvania are the states with the highest number of Superfund sites.
Alaska, New Mexico, Colorado, Vermont, and Washington have the highest relative concentration of jobs in hazardous material removal.
To learn more about market intelligence data and research services offered by Morrissey Goodale, schedule an intro call with Rafael Barbosa. Connect with him on LinkedIn.
Weekly M&A Round Up
Nine ENR Top 500 Design Firms announce new deals: Last week nine ENR Top 500 Design Firms announced new transactions, led by deals made by IMEG Corp. (Rock Island, IL) (ENR #57), Parsons Corporation (Chantilly, VA) (ENR #15), and Psomas (Los Angeles, CA) (ENR #144). A total of 11 domestic deals were reported in TX, CA, NY, MI, DE, CO, OH, and GA. Overseas, we reported five transactions in the UK, Australia, and Canada. You can check all the week's M&A news here.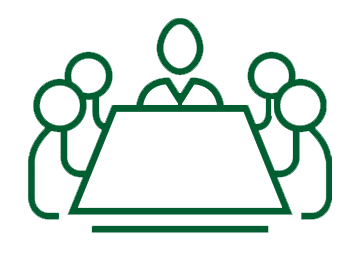 Are you interested in serving on an AE firm Board of Directors? 
We have numerous clients that are seeking qualified industry executives to serve on their boards. If you're interested, please upload your resume here.
March 20-22, 2024 Miami, FL
Southeast M&A and Business Symposium
Over two information-packed days, come together to discuss strategy, innovation, and M&A trends while networking with AE industry executives.
View Details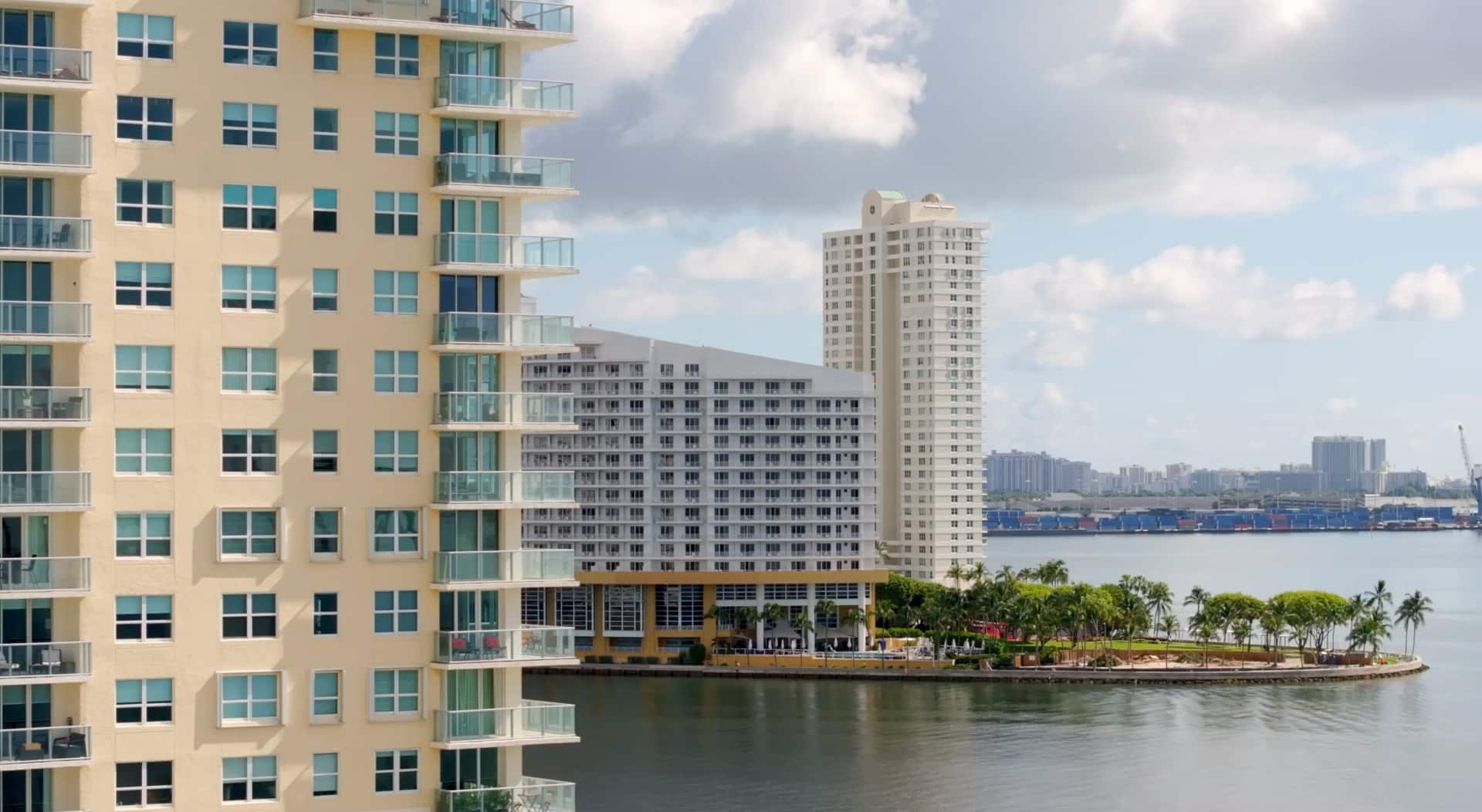 Subscribe to our Newsletters
Stay up-to-date in real-time.