Word on the street > "An RFP Is Not a Subpoena"; 2023 at the Half
Word on the Street: Issue 154
Weekly real-time market and industry intelligence from Morrissey Goodale firm leaders.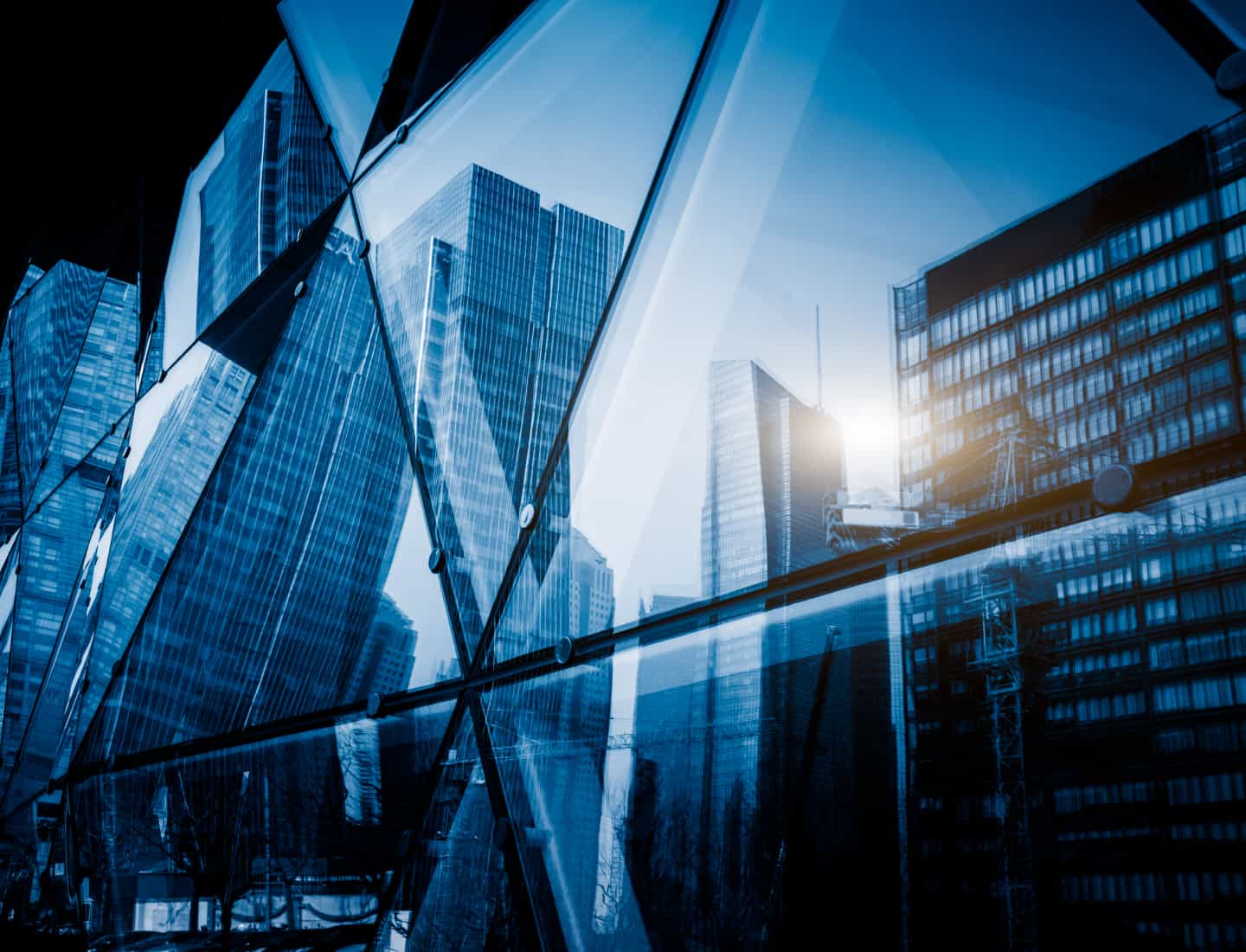 "An RFP Is Not a Subpoena"
Last week's Western States M&A, Strategy, and Innovation Symposium in Las Vegas was memorable for many things. A great group of 150 AE and environmental industry executives, investors, and experts to network with? Check. Real-time, mid-2023 industry performance and outlook metrics to benchmark your performance against? Got you covered. Insight on best practices and the latest thinking on strategy, innovation, and M&A. Sure. Quotes that stop you in your tracks? Yes. Wait, what?
"An RFP is not a subpoena": A quote from our CEO Strategy Panel—A View from the Top where Po Sun Chen, CEO of Anchor QEA (ENR Top Environmental Firm #106); Terry Ruhl, chairman and CEO of Lochner (ENR #128); and Mercedes Sierra, CEO of Sener Engineering & Systems (ENR Top International Firm #63) engaged and entertained symposium attendees with their industry insights and predictions. The quote itself was during an exchange on the seeming unlimited demand for services overwhelming firms nationwide that Mark Goodale and Megan Miller, director of product marketing at Deltek, vividly described in their opening State of the Industry presentation. (For a deeper dive on this, check out Mark's "2023 at the Half" article below.) A growing number of CEOs and their teams are finding that in this golden age for the AE industry they're needing to learn how to say "no" to new work—sometimes even to long-time clients. An intimidating proposition for many, and a conversation not to be taken lightly. Other memorable quotes from this lively panel discussion included: "Eagles, pigeons, and turkeys," "One size fits one," "The understanding of trust has changed over the past three years," and "Responsible autonomy is what we are all about now."
"Innovation is the creation of abundance from scarcity": A paraphrased quote that resonated with the audience during the Innovation—From Concept to Market panel as part of the BST Global Innovation Series. Listening to Javier Baldor, CEO of BST Global; K.P. Reddy, CEO and founder of Shadow Ventures; and John Willis, president and CEO of Parametrix (ENR #152), discuss innovation and disruptive technologies was like drinking from a firehose of knowledge and actionable intelligence. Among them, these three gents have launched, invested in, exited, acquired, or spun up multiple innovative and tech ventures in, adjacent to, and serving the AE industry. The discussion was both fascinating and engaging with standout quotes including: "You have to know the difference between friction and an immovable object to be successful as a startup," "The innovative solution to 'there are not enough engineers' is not to try to hire more engineers," and "Your innovation occurs at your weakest link."
"Once the money goes out, it's not coming back in": A quote from our 500 Club panel where deal-makers Brendon Cussio, George Christodoulo of Lawson & Weitzen, and Dave Sullivan of DGC, a division of PKF O'Connor Davies, discussed how deals are getting done in 2023. Among them, these three gents and their teams have been responsible for the successful closure of over 500 transactions. The quote itself pertained to making sure that the seller's agent holds back enough funds in a transaction should monies be needed in the future for unanticipated expenses or claims. If you don't retain enough, it's virtually impossible to "claw" it back. Another great quote from this panel was "I've yet to hear a seller go through due diligence and say, 'Well, that went exactly according to plan!'" This panel included a deep-dive discussion on capitalization of research and experimental costs under IRC Section 174 and its impact on transactions.
"Six billion dollars of revenue acquired": That's just one result of the 470 acquisitions of AE and environmental firms made in 2022. That statistic was among the many used by Jon Escobar and Nick Belitz in their M&A Trends and Valuations presentation where they painted a picture of industry consolidation and valuation trends. While they cited some softening of deal valuations in certain sectors and size ranges, the market continues to be a healthy one with everything on pace to hit another 450 transactions by the end of the year.
"Announcing the transaction to employees before or after closing": This was one of the topics debated in our Buyers Best Practices panel by Steve Betts, EVP and CFO of Merrick & Co. (ENR #92); Andra Kidd, chief growth and strategy officer for Verdantas (ENR #149); and Dan Huntington, EVP M&A synergy team for IMEG (ENR #57) (2023 Morrissey Goodale Most Prolific and Proficient Acquirer Award winner). After a healthy discussion, it was agreed that all things being equal, in many cases it can be optimal to announce a transaction to the employees of the seller ahead of the official closing so that they are engaged in what is going to happen and can help prepare for it rather than reacting to news and being concerned. All three panelists shared how their personal experiences and passions have contributed to the significant commitment their firms make to ensure a seamless integration of their acquisitions. An excellent point made was that integration is "capital-model agnostic." All acquirers want their newly acquired employees to feel 100% part of the team.
"They never thought that they would recapitalize with private equity": But that's exactly what Bill Russell, regional director, Northwest for Ardurra (ENR #89); Mary Presecan, board chair of LRE Water; and Michael Sanderson, CEO of Sanderson Bellecci, all ended up doing. In this super-informative Sellers and Partnerships discussion, each of the panelists candidly shared how they came to choose a private equity option as their preferred method of recapitalization and/or transition. For each it was an education process, starting with a clear understanding of what it was exactly they and their teams needed in terms of strategic, cultural, and economic fit from a partner and then proactively finding the right option to meet their needs. An important point made by the panelists–one which echoed a discussion in the CEO panel—was that private equity and employee ownership are not mutually exclusive.
The 2023 Most Innovative Acquirer Award: Was presented to Terracon for directly connecting multiple innovations in their integration processes to their core values of caring, courage, curiosity, excellence, integrity, and prosperity. Accepting the award on behalf of Terracon at the Encore Resort in Las Vegas were Kristi Tahmasiyan, director of M&A, and Joe Aldern, senior vice president.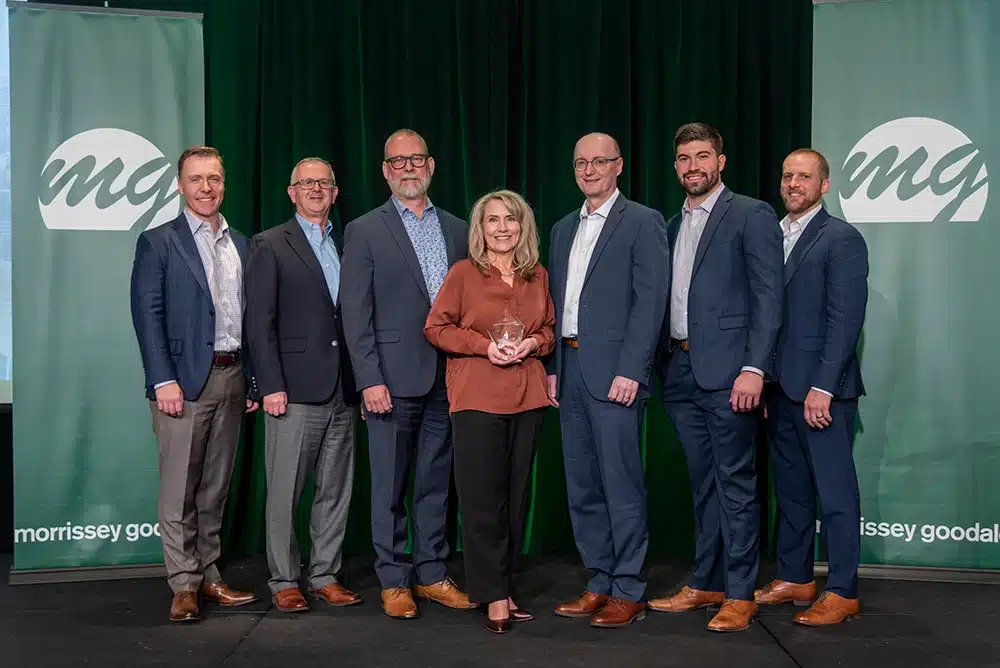 2023 Most Innovative Acquirer Award Recipient – Terracon
Nick Belitz, Mick Morrissey, Joe Aldern, Kristi Tahmasiyan, Mark Goodale, Jon Escobar, Brendon Cussio.
And once again, a huge thank you: To our sponsors and partners, without whom we would not be able to deliver a quality symposium experience. Thank you to our partners ACEC of Arizona, Colorado, Montana, Nevada and Utah, Anchor QEA, Ardurra, BST Global, IMEG, Lawson & Weitzen, Lochner, Merrick, Parametrix, PKF O'Connor Davies, Sener, Shadow Ventures and Verdantas. Thanks to our Premium Symposium Sponsors Deltek and Lockton, our Symposium Sponsors Corporate Tax Advisors and Walker Reid, and our Opening Reception Sponsor Full Sail Partners.
See you in Houston: We'll be hosting our Texas and Southern States M&A, Strategy, and Innovation Symposium in Houston this October at the beautiful Post Oak Hotel at Uptown. We'll have updated content, new sessions, and some surprising new speakers and panelists. See you there!
You can reach Mick Morrissey @ 508.380.1868 or [email protected].
2023 at the Half
Mark Goodale
Last week, Deltek's director of product marketing, Megan Miller, and I kicked off Day 2 of our Western States M&A, Strategy, and Innovation Symposium in Las Vegas with an in-depth look at the current state of the AE industry. We combined information sourced from Deltek's 2023 Clarity report with up-to-the minute Morrissey Goodale data to frame the fullest and most accurate picture of the industry available. Here are just a few of the highlights:
Incredible performance, still: According to Deltek Clarity, 2022 median operating profit on net revenue climbed to 18.4% after dipping to 12.8% in 2021. Halfway through 2023, Morrissey Goodale data show the industry median at 19.9%, up from the Q1 median of 18.0%.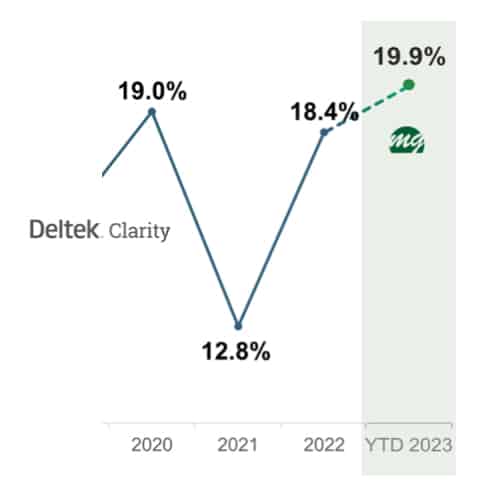 It wasn't all that long ago that double-digit profitability was a big deal. Upper quartile was the low teens, and that was a moon shot for many industry firms. The new profitability normal proves the industry has gotten better at working on the business, and not just in it.
Noses to the grindstone: Utilization followed a similar pattern as profitability, dropping in 2021 then rebounding to approximate 2020 levels. It's on the climb again the first half of this year, topping 61.2%.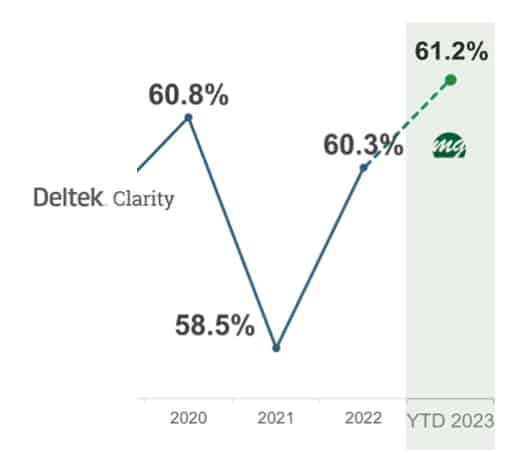 High utilization is a positive indicator on one hand, but on the other, employees tend to burn out when they consistently work 60+ hour weeks. Mistakes and re-work tend to increase while morale goes in the other direction.
Belts tightening? After surging to 160.4% in 2022—its second-highest level in the last decade—overhead fell to 154.8%, but through the first half of 2023, it's back on the upswing.
Perhaps the industry is being a touch cautious, but it's far from skin-and-bones.
Big-time production: Revenue per employee jumped nearly $20,000 last year as it closed in on $170,000. But it's really taking off in 2023.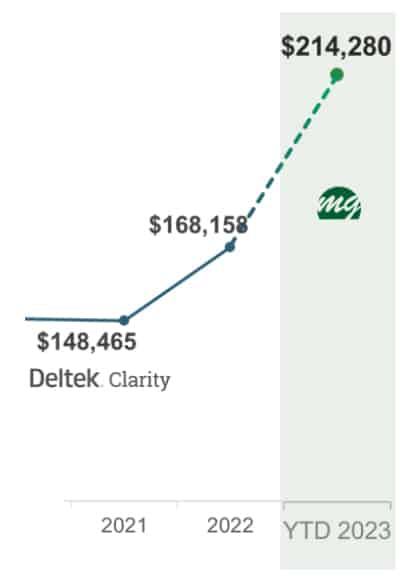 BALANCE SHEETS REMAIN STRONG
Current ratio dropped slightly from 3.34 in 2021 to 3.29 in 2022, but it has surged to 4.28 in 2023.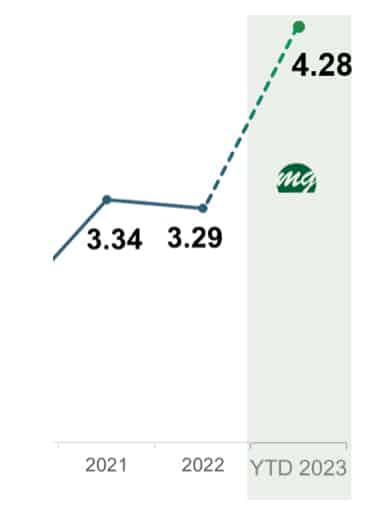 As current ratio approaches double of what it was 10 years ago and debt has plummeted to a 10-year low, more cash is appearing on the books, and that means more opportunity for investment.
Backlog still sky-high: Currently, backlog is 10 months. While that is down about 9% from what we calculated in March, it's still historically high—and the significant imbalance between supply and demand for expertise remains.
Industry consolidation continues: With would-be buyers having access to so much capital and an abundance of work, it's no surprise that 2022 was a record year for industry consolidation with 474 deals—and while 2023 deals may not top that number, they will be on pace with the number of deals made in 2021, which was a record year as well.
Private equity's influence is growing: Since the mid-teens, we've witnessed the decline of the traditional employee ownership/ESOP model and an increase in firms being capitalized by private equity. The transition from an owner model to an investor model continues to happen right before our eyes—the percentage of PE deals done in 2023 is five times more than what it was just seven years ago.
It's a slowing, yet resilient economy: We're coming from a heated economy and elevated inflation in 2022, seeing positive GDP growth in Q1 2023, and heading toward a gradual slowdown. Late last year, many economists predicted we would be in the middle of a recession right about now. But certain factors have helped keep the economy moving. The main one being the strong labor market, but also some of the activity can be attributed to government spending associated with the IIJA, CHIPS Act, and the IRA (Inflation Reduction Act). Going into next year, economists expect to start seeing improvement towards a healthier pace of growth (2% inflation and Fed rates below 4% are expected towards the end of 2024).
The AE industry remains optimistic, but a little less so: Approximately 66% of the industry executives, investors, and experts in attendance believe 2023 will be better than 2022, which was already a record year for the industry, which, by the way, eclipsed the record year of 2021. That percentage is down from the more than three-quarters of attendees at our March symposium in Miami who believed 2023 would be a better year.
Infrastructure investment up 12%: Water increased significantly in 2022 (almost 30%). It looks like those levels will be maintained, while transportation and power project starts are trending up as well.
Institutional markets—steady as she goes: Institutional markets, such as education and health care, should hold their own in 2023 with about 4% growth; however, that rate of growth is a bit slower than it was in 2022.
Commercial and industrial facing challenges: Some of the concerns with private/commercial markets highlight the exposure of these categories to the recent economic situation (consumption, consumer confidence, tighter borrowing standards, etc.), which leads us to believe some planned projects will end up being pushed out or stopping all together. Commercial is highly exposed to economic changes, office is down (driven by remote work, in particular), and retail is practically flat. And while warehouse and industrial boomed in 2022 (industrial was up over 200%), they look to be normalizing in 2023 to the tune of a 15% slowdown—but still not a bust.
For more up-to-the-minute AE industry data and insights—and a look ahead to 2024—join us at our Texas and Southern States M&A, Strategy, and Innovation Symposium this October in Houston.
Market Snapshot: Higher Education (Part 2)
Weekly market intelligence data and insights for AE firm leaders.
Last week's post featured overview, size, and outlook information about the higher education market. If you missed it, you can check it out here. This week we will cover drivers, trends, and hot spots.
Drivers
Funding availability (e.g., local and state government investments, grant programs, and donor support)
Demographic trends (e.g., birth rates, age, income)
Enrollment growth
Technological advancements
Trends
Changes in demographics and the decline of students entering colleges after high school will force higher education leaders to make changes not only in their strategies to attract students but also in how campuses are set up to accommodate a wider demographic.
With the increased demand for apprenticeship programs in vocational or trade-focused areas, companies focused on higher education design may be well positioned to take on projects emerging from investments in these areas.

In addition to apprenticeship programs in construction, manufacturing, health care, information technology, and skilled trades, colleges and universities may offer apprenticeship opportunities in fields such as engineering, business, and finance.

Teaching styles and spaces may become more flexible and more conducive of technology integration as well as wellness elements.
Higher education institutions have increasingly adopted energy-efficiency initiatives and sustainability rating systems, which can lead to design and MEP-related changes within structures.
In urban and suburban settings, colleges and universities have started investing in mixed-use spaces that include housing, commercial, recreational, and academic facilities.
Hot Spots
Colleges and universities eligible for Higher Education Emergency Relief Fund (HEERF) funding—plan submissions are due by June 30.
Earmarks or congressionally directed spending projects within the current adopted budget.
California, New York, Texas, Illinois, and Pennsylvania have large university systems and have historically been leaders in funding for higher education, research, and workforce programs.
Colorado, Tennessee, and Georgia have had significant growth in higher education investments.
To learn more about market intelligence and research services offered by Morrissey Goodale, schedule an intro call with Rafael Barbosa. Connect with him on LinkedIn.
Weekly M&A Round Up
STV makes a big move in KY: Industry leader STV (New York, NY) (ENR #37) acquired American Engineers, Inc. (Glasgow, KY), a full-service civil engineering firm with a staff of more than 120 professionals in Kentucky and Georgia servicing clients throughout the Southeast U.S. We're thankful that the STV team trusted us to initiate and advise them on this transaction.
Additional domestic deals in TX, CA, WA, WY, and IL: Last week we reported a total of eight domestic deals and four international deals. Join industry executives, dealmakers, and investors in Texas on October 25-27 to learn more about the latest happenings in the industry at our Texas and Southern States M&A, Strategy, and Innovation Symposium. You can check all the week's M&A news here.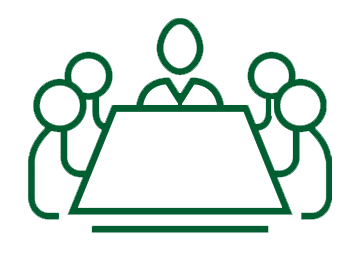 Are you interested in serving on an AE firm Board of Directors? 
We have numerous clients that are seeking qualified industry executives to serve on their boards. If you're interested, please upload your resume here.
March 20-22, 2024 Miami, FL
Southeast M&A and Business Symposium
Over two information-packed days, come together to discuss strategy, innovation, and M&A trends while networking with AE industry executives.
View Details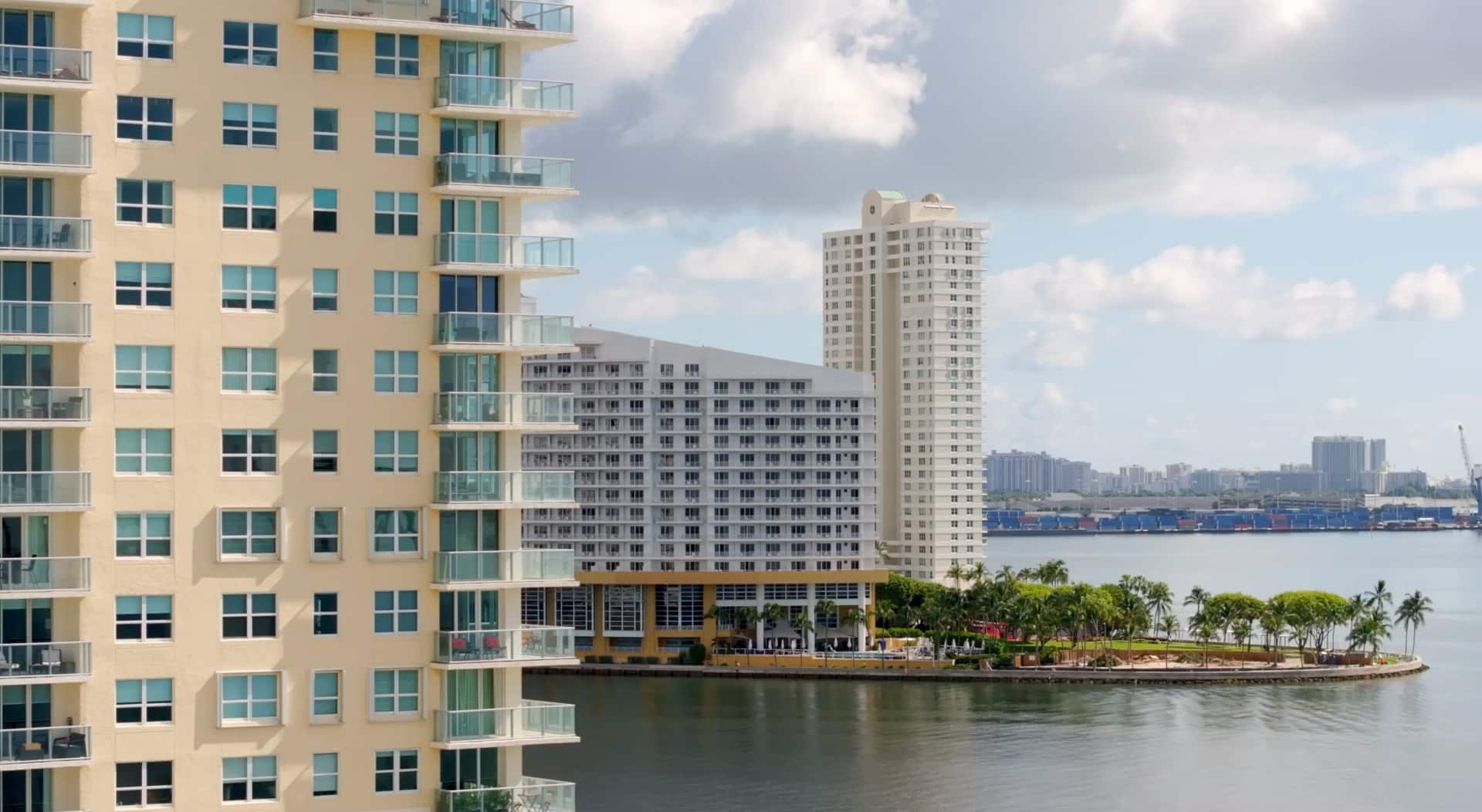 Subscribe to our Newsletters
Stay up-to-date in real-time.