Word on the street > AE Industry Intelligence: Issue 75
AE Industry Intelligence: Issue 75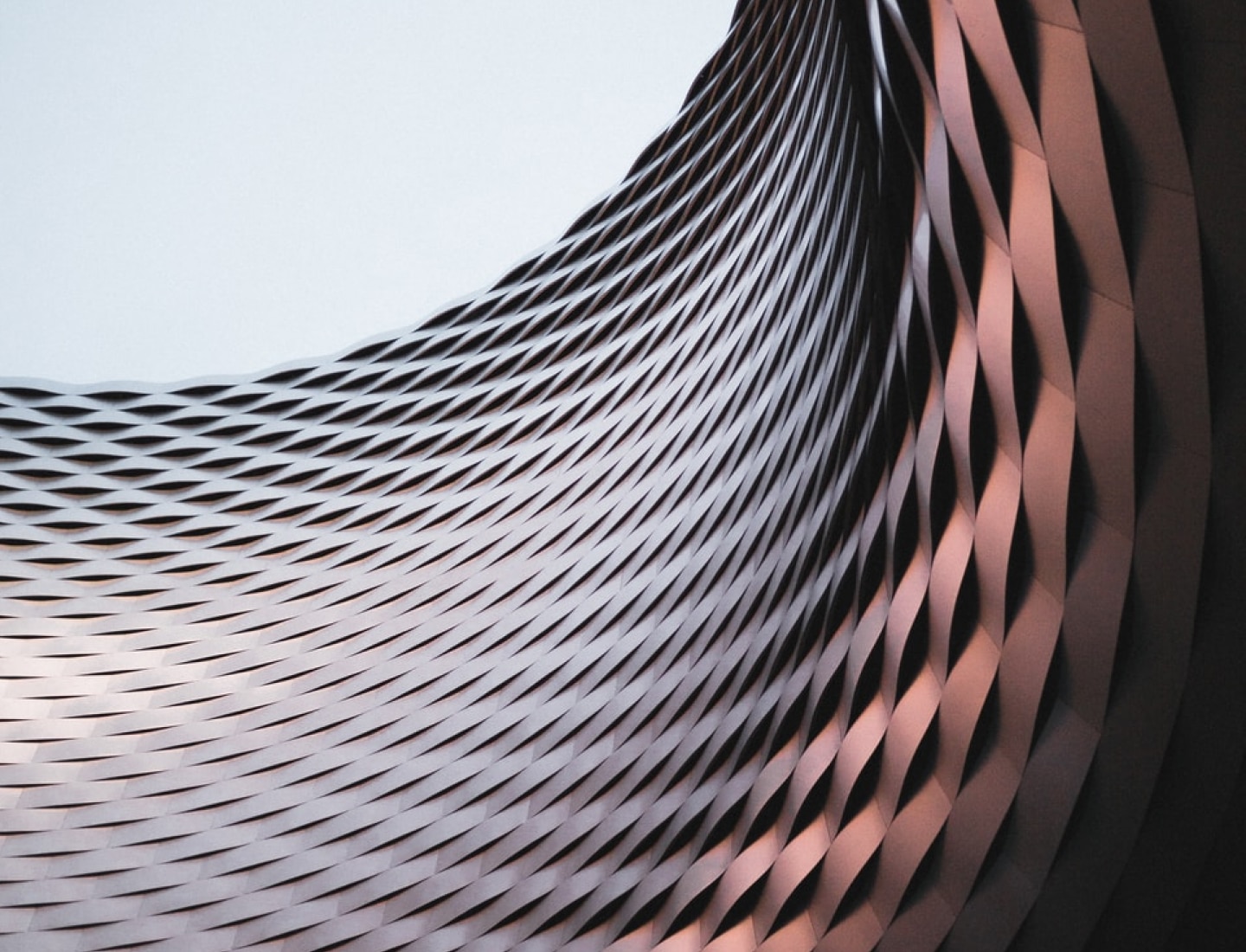 Coaching session for sellers: initial meeting "dos" and "don'ts"
As the industry consolidates rapidly, many #AE leadership teams are finding themselves doing things that they have never done before: taking meetings with potential buyers or investors. While these teams excel at presenting to clients or making internal announcements, they are rookies when it comes to engaging with potential buyers or investors. They are unsure of the protocols for these initial meetings. What should we say? What can we ask? What should we share? How do we know we are dealing with a real buyer and not a tire-kicker?
So, to help rookie sellers, here are some of the coaching tips and "dos" and "don'ts" that we provide to our clients to help them prepare for initial meetings with potential suitors.
Do: Control the agenda and location: The purpose of any initial meeting with a suitor is to mutually test strategic and cultural fit—period. Not to negotiate price, not to talk integration, not to establish terms. In our experience, an initial meeting length of 90 minutes (about the length of a good movie and definitely much shorter than any single film of the Lord of the Rings trilogy) provides ample time to establish if there is strategic and cultural simpatico. Buyers will want you to spend half a day with them; don't do it! You don't need to spend that amount of time to vet them, and if they are a real buyer, then 90 minutes should work for them, too. Take the meeting off-site (get a WeWork space or rent a nearby hotel conference room; they are super cheap these days), so you don't unnecessarily raise any suspicions with employees. The suitor will want to meet at your offices to eyeball your facilities. Don't let them on this first visit. If they appear to be a good fit for your firm, then you can let them visit at a later point in the courtship process.
Don't: Talk politics, religion, or sex: There's no upside to engaging on these topics in a first meeting (or in any meeting for that matter), and it never ends well. Save those topics for another time after you've closed your deal with the suitor or for a different social or business setting. But to be clear, they are treacherous grounds in a first meeting with a potential buyer.
Do: Be positive and be a team: Emphasize what's good about your business. What's encouraging about your backlog and outlook? How strong are your client relationships? List all of the positives you can about your business ahead of the meeting, and lead with those points. Approach the meeting as a cohesive team, not a loose collection of individuals. Reinforce each other's points. Back each other up. Help each other out. Come out of the meeting a stronger team than you went in.
Don't: Bad mouth specific clients or markets: True story—we were representing an architecture firm in New York City. In a first meeting with a potential buyer, my client declared that his practice hated working with a prominent New York developer and impugned the developer's brand. The CEO of the potential buyer looked at my client, paused for maybe five seconds, and then stated very quietly that said developer was a valued client of their firm and a personal friend. The meeting went downhill from there. The bottom line: It's OK to describe the nuances of working with a specific client or set of clients. But denigration of either will hurt you.
Do: Understand what you are selling: To get this point across, I always ask clients, "What does Harley Davidson sell?" The standard response is "motorcycles." But then the veil falls from their eyes when they understand that Harley Davidson actually sells a lifestyle to a specific consumer type who has lots of disposable income and who will buy, not only a motorcycle, but all of the associated paraphernalia (bandanas, leather jackets, etc.) at a serious markup to "live" that lifestyle. You and your team need to understand that you are not just selling an architecture or engineering or environmental firm. You're selling the opportunity for an acquirer to execute on their strategic plan OR the opportunity for a financial investor to generate superior returns on their capital by entering or growing in the A/E industry. Understand your value and sell it—hard.
Don't: Dwell on negatives: If you're like every other A/E firm under the sun, you have people on your team who frustrate you, offices and business units that are underperforming, and systems that are sub-optimal. Fine. But this is neither the time nor place for those topics. Any and all negative items will come out in future meetings and/or due diligence should things progress. Take the advice of the English Beat and Save it for later. Remember, in the first meeting, focus your time and energy on exploring and confirming strategic and cultural fit.
Do: Hit your talking points repeatedly: Does your biggest client have a new multi-year contract ready to launch? Great. Is your municipality about to launch a new funding initiative that will directly benefit your firm? Brilliant. Are 1000 people moving to your state on a daily basis? Bingo. Do you have a software package that differentiates you in the eyes of your clients? Love it. Do you get 10 out of 10 consistently in your client surveys? Fantastico! THESE are your talking points. This is your script for you and your team to follow and return to again and again. How many talking points should you have? I find seven to be a good number—which also happens to be Brad Pitt's best movie).
Don't: Tell them who your competition is: That's their job to find out. Many so-called buyers are on "fishing expeditions" to get market intelligence. Don't be the patsy that does their work for them. When asked who your competition is, respond with either "We're so good everyone aspires to be our competition" or, "We can get to that the next time we meet." (It's OK not to answer every question.)
Do your research: Ahead of the meeting, check their website. Dig deeper to see if they have made acquisitions in the past. (Ask them about those during the meeting.) What's their capital model? What's their debt structure? Are they involved in any lawsuits? What are the bios of the folks you're going to be meeting? There are multiple sources of information to allow you to be smarter about the suitor across the table.
Don't: Inflate your performance: It's the kiss of death to say you're generating 20% profit when it's really only 18%. Or that your backlog is $50 million—when in fact it's $20 million in hard backlog and $30 million in sales pipeline. Never set yourself up where you "disappoint" a buyer by signaling a metric that you cannot meet; that will only fuel doubt and skepticism.
Do: Get the answers you need: Establishing strategic fit is easy. Figuring out cultural fit is a lot harder. Ask the buyer about their strategy. What's their vision? How would an acquisition of your firm fit into that vision? After they make this acquisition, what's next in terms of executing on strategy? To get a read on cultural fit, ask them what they value in their employees and in their clients. Ask them what they stand for (mission statement) and how they live that. How do they reward their employees? How did they manage through the pandemic year of 2020? What did they learn about themselves through the pandemic?
Don't: Give them a "number": Many suitors will push you for a valuation or price in a first meeting (even if they have not seen your financials!). A "number" is meaningless, absent a mutual agreement on other key terms, such as whether the transaction will be a stock or asset purchase or the form of consideration (cash, stock, notes, earn-out). Providing a price this early in the process puts you in a box that's difficult to get out of and potentially forces you into a situation where you are leaving money on the table. Politely decline to provide a price (unless you have already read our June 7 article on Navigating the 2021 tsunami of unsolicited M&A inquiries) and are playing chess while the buyer is playing checkers. Instead, indicate that there will be a time and place down the road of your choosing for that discussion to take place. And if you're feeling extra frisky, turn the tables on them to ask them what they are prepared to pay for your firm. And then have fun watching them tap dance around an answer.
The first meeting is a critical one for sellers: It can be a waste of time or a misfire. Or as Rick Blaine says in Casablanca, it could be "the beginning of a beautiful friendship." Knowing these "dos" and "don'ts" will help rookie sellers get better results from those first meetings.
Congratulations to our friends at CP&Y: On Friday, the team at CP&Y (Dallas, TX) (ENR # 211) announced the completion of the firm's acquisition by #AE industry leader STV Group, Inc. (Douglassville, PA). The combination creates a national #AE powerhouse that will benefit clients from coast to coast and provide industry professionals and technical folks remarkable opportunities in a brilliant place to work. We're honored that the CP&Y team trusted us to assist them in finding the right partner for continued growth and success.
Congratulations also to our friends at Burgess & Niple: This week, the team at leading E/A firm Burgess & Niple (Columbus, OH) (ENR #183) announced that they had entered into a definitive agreement to acquire CMA Engineering (Austin, TX). We're privileged that Burgess & Niple trusted us to help them with their continued expansion in Texas.
With all this talk of Texas, did you know? We're the leading M&A advisor for the Texas A/E and environmental market. Check out these industry-leading 24 transactions where we have assisted Texas A/E firms to achieve their strategic goals or have helped firms enter or grow in Texas.
300 deals with three months to go: The M&A market is on fire. This week we saw the 300th transaction announced for 2021 (the fastest the industry has ever hit that milestone), and we are well on pace to see an unprecedented 400-plus deals this year. The fourth quarter will be lit.
To see the 130+ A/E and environmental firm transactions that our team has initiated and advised on, click here.
Texas M&A Symposium almost sold out! We'll be closing registration this week for our Texas M&A Symposium. Join over 100 industry CEOs, M&A decision makers, and investors from Texas and around the nation later this month in Houston. We're thrilled to co-produce this event once again with our friends at ACEC Texas. But don't delay. We'll be buttoning this up soon.
Early-bird registration for Southeast States M&A Symposium is now open: Interested in growing through acquisition in the Southeast? Or are you based in the Southeast and considering a merger or sale? Or wouldn't you like to have a business-justified reason to spend a long weekend in Miami this January? If you answered "yes" to one or more of these questions, our Southeast States M&A Symposium in Miami, FL, is for you!
What we're Linkedining (yes, we made that word up) about this week: With accounting and consulting giant PwC telling its 40,000 employees that they never have to work from an office again, we wondered how this informs the "Let's get everyone back to the office because that's what's needed to be a highly collaborative professional services firm" mantra that preoccupies the thinking of so many #AE leadership teams.
Questions? Insights? What advice would you give to a rookie seller to prepare for their first meeting with a potential buyer? Email Mick Morrissey @ [email protected] or call him @ 508.380.1868.
Everyone's Looking for the Next Big Idea—These 3 Ideas Might Help You Find It
Still searching for that big, bold idea that's finally going to transform your A/E firm into what you always knew it could be? You're not alone. Not by a long shot. Just about every firm I work with is think-tanking this or brainstorming that. Sometimes the ideas are slow to come, and sometimes they come so fast it's hard to pause long enough to separate fantasy from reality.
To help your strategic planning team get unstuck on one hand and become laser-focused on the other, give these ideas a try:
#1. Widen your options
If your team can only offer thinly veiled versions of the same idea, call them out on it and ask, "Is this the only option we have?" That kind of question will help your group realize they may be "spotlighting" or narrowly framing the universe of opportunities. When you observe the team taking deep dives into all of the tactics that could work and the key hires they could make—instead of exploring other, distinct possibilities at a high level—ask them to a) state a "big idea" in one brief sentence, b) provide the rationale for the idea in a short pitch, and c) identify one or two big, ugly barriers or challenges. Put a time limit on the discussion and require them to come up with at least three "big ideas." Then you can begin the process of deciding which ideas will advance to business cases and, eventually, implementation.
#2. Send initiatives through a "Reality Filter"
Simple filters can help your strategy team rapidly green light or red light further discussion. If your team is contemplating a brand-new business line, for instance, run their concepts through this gauntlet:
A. Is there money in the opportunity?
What stage is the market in: growth, maturity, or decline? Are we going into a business where external trends are working against us, or are we catching a wave? Are clients actually buying what we propose to sell, or are we going to have to educate them?
B. Is the market locked up?
Are there a handful of firms that own the market? Is there a way to unseat the incumbents? Do we have the firepower, or could we acquire the firepower, to capture meaningful market share?
C. Do we have the people and the leadership bandwidth to be successful?
Leadership and production capacity are fundamental constraints. Will the new initiative simply produce voids in other successful areas of the firm? If so, are we willing to acquire what we need?
D. Do we have the capital structure?
Do we have the financial wherewithal to be competitive with private equity firms that are paying top dollar for acquisitions in our space? Will we still be able to "pay for today"? Will we need to refinance, or will our operations be able to provide the cash flow?
E. Can we be a service or product leader?
Do we have, or can we acquire, the team that will surpass the competition within three to five years? If we are thinking of a product, like software, do we have the culture and structure to create, sell, and support it? Do we have the financial model to monetize it?
F. Do we have a champion?
Perhaps most importantly, do we have a dedicated, reliable, capable leader who is ready to own the opportunity? If your strategy relies on hiring a mythical knight in shining armor, you are likely fooling yourself.
If the answer is "no" to two or more of the questions in this filter, strongly consider ditching the initiative.
#3. Make it their money
Sometimes members of strategic planning teams are cavalier about investing the firm's money because they don't think it's really theirs. So, try to bring the team to a place where they feel like their own money really is at stake. Say something like, "Ok folks, you are now taking money out of your personal bank account to fund this initiative. What do you think of it now?" or, "You need to grow a specific area of our firm, and you need to use your own money to do it. Where are you going to place your bets and why? Where are you definitely not going to place your bets and why?"
No matter the size of your firm, you can only afford to do things that matter, so quickly get clear about your strategic growth options. You don't need to move heaven and earth to do it.
For more information about how Morrissey Goodale can help you build a high-velocity firm—one that is always learning and improving and achieving sustainable, profitable growth—call Mark Goodale at 508.254.3914 or email him @ [email protected].
Four Factors to Watch
1. Government News
"Avoid shutdown" has been crossed out of Washington's to-do list, but many more items were left to be resolved this weekend before the House goes into a two-week recess. Congress went into overtime, as seen before when it comes to big decisions. So, what's next?
Suspend or raise the debt ceiling to minimize the risk of the U.S. defaulting on debts. Republicans have said they will not vote in support of such legislation; nonetheless, this is a must-do that will essentially enable the next item in the busy agenda.
Come to a decision on how to pass two big bills of historic proportions as part of the budget reconciliation process:

Infrastructure Investment and Jobs Act. Totaling $1.2 trillion ($550 billion in new spending), this bipartisan bill is ready to go, as far as content goes. The struggle is how to get it across the finish line.
Build Back Better Act. This bill has been crafted by Democrats to address social matters like child tax credits, childcare, paid family and medical leave, home health care, and universal pre-K, as well as climate policies. Democrats are trying to push it with a price tag of $3.5 trillion, which is seemingly ambitious and unrealistic, particularly in the eyes of moderate Democrats like Joe Manchin (D., W.Va.), who has been actively involved in the party's negotiations on the bill.
The Democrats' thin majority in the House leaves a margin of only three defections.
2. Supply Chain Constraints
Consumer spending picked up in August, but preliminary data sources indicate a September slowdown, as consumers seem to be postponing certain purchases due to higher prices. Much of that is related to constraints in global supply chains, which have been exacerbated during the pandemic, particularly as it relates to shifts in and reactions to demand—the so-called bullwhip effect.
As an example, the pandemic sparked significant changes in the real estate market, impacting builders, developers, manufacturers, architects, and contractors trying to keep up with high demand, material shortages, and notably high lumber prices. More recently, car dealers and shoppers are facing low inventories due to semiconductor shortages. This topic will be a determinant in how prices and consumers behave in the coming months which lead into holiday shopping season.
3. Manufacturing Output
Despite supply chain issues, the Institute for Supply Management (ISM) manufacturing index remained strong in September. Order backlogs are also lower. However, with lead times going up as shipping lanes are slowing down, challenges to keep goods moving will continue as demand rises.
4. COVID-19 Case Numbers
As of September 29, the seven-day moving average of newly reported cases declined 13% vs. the prior week from 122,000 to 106,000.
Subscribe to our Newsletters
Stay up-to-date in real-time.