Are you interested in expanding into the Southeast through acquisition? Or are you based in the Southeast and considering a sale or merger? Or does your leadership team want to better understand what M&A could mean for your firm?
If you are considering a firm sale or merger as an exit or growth strategy in Florida, Georgia, South Carolina, North Carolina, Alabama, Tennessee or Mississippi, or if your team is trying to figure out how to navigate industry M&A in general—then Morrissey Goodale's Southeast States M&A Symposium is for you.
Take a deep dive into M&A trends and practices
The 2022 Southeast States M&A Symposium is packed with proprietary and real-time M&A valuation and pricing content, discussions of the latest and projected M&A trends in the Southeast and nationally, in-depth explorations of current M&A best practices, and highly-engaging and informative panel discussions of buyers and sellers.
Hear from experts about current trends in AE industry M&A and what the outlook is for M&A nationally and in the Southeast.
Understand the market for AE and environmental firms and what prices are reasonable to expect in the 2022 economy.
Engage with deal-makers – including prolific and skilled buyers and principals who have recently sold their firms – in interactive panels and open discussion forums.
All new content and updated information on deal valuations, and real-world deal-structuring and deal-closing best practices.
THE networking event for M&A decision-makers
Connect with decision-makers from both national and regional firms that are interested in expanding in the South. Meet presidents and principals from Southeast state firms who want to learn more about the topic and who are considering or actively exploring a firm sale or merger. Connect with M&A experts, buyers, sellers and investors.
PRICING
Registration fee ………. $1,295
Registration closed
Your registration fee includes the welcome reception on March 23rd, the full day of events and materials on March 24th, as well as breakfast, lunch, and a post-conference cocktail reception.
EVENT RECORDING
Symposium recording ……. $250
A recording of the Southeast States M&A Symposium will be available for purchase post-event. The recording will include all event sessions and will be available for download within 30 business days of the conclusion of the event.
Registration rates for industry vendors, consultants and advisors
Posted registration fees are exclusively for (a) principals and employees of A/E and environmental consulting firms and (b) principals and employees of private equity funds or family offices. Registration fees for industry vendors and consultants may be obtained by contacting our Events Director Corinne McCanse at [email protected].
What People Say
This symposium exceeded my expectations by not only including experts in the field of M&A, but by also including firms who shared all aspects of their merger or acquisition in panel sessions.

Dawn Antonucci

Dawn Antonucci, Vice President, Towill, Inc.

I thought both the content of the seminar and the quality of the attendees was top-notch.

John Kissinger

President & CEO, GRAEF (ENR #366)

The Morrissey Goodale symposium was a thorough and detailed presentation into subject of M&A and the options available should an ownership transition be on the horizon.  Time well spent from my perspective.

Fraser Smith

Principal and Co-founder, Mendenhall Smith Structural Engineers

Best networking Event I have ever attended. All decision makers of the top firms in our industry.

Jim Tull

Chief Financial Officer, Crafton Tull (ENR #434)

I thoroughly enjoyed the symposium. It had just the right balance of presentations, panel discussions, and opportunities for networking. The hosts did an excellent job developing and delivering the program.

Cortney Brand

President/CEO, Leonard Rice Engineers

The symposium was a great opportunity for both the beginner and the veteran M&A professional in the A&E field to get updated on current trends, market activity and the specifics of the deal. I learned a lot.

Dina Rochford

Principal, Leighton (ENR #410)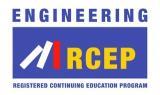 ENGINEERING REGISTERED CONTINUING EDUCATION PROGRAM
Earn 5.25 Professional Development Hours for Florida Licensed Engineers
Earn 6.50 Professional Development Hours for Non-Florida Residents
Morrissey Goodale has met the standards and requirements of the Registered Continuing Education Program. Credit earned on completion of this program will be reported to RCEP. Certificates of Completion will be issued to all participants. Complaints regarding registered providers may be sent to RCEP at www.RCEP.net.