Word on the street > AE Industry Intelligence: Issue 73
AE Industry Intelligence: Issue 73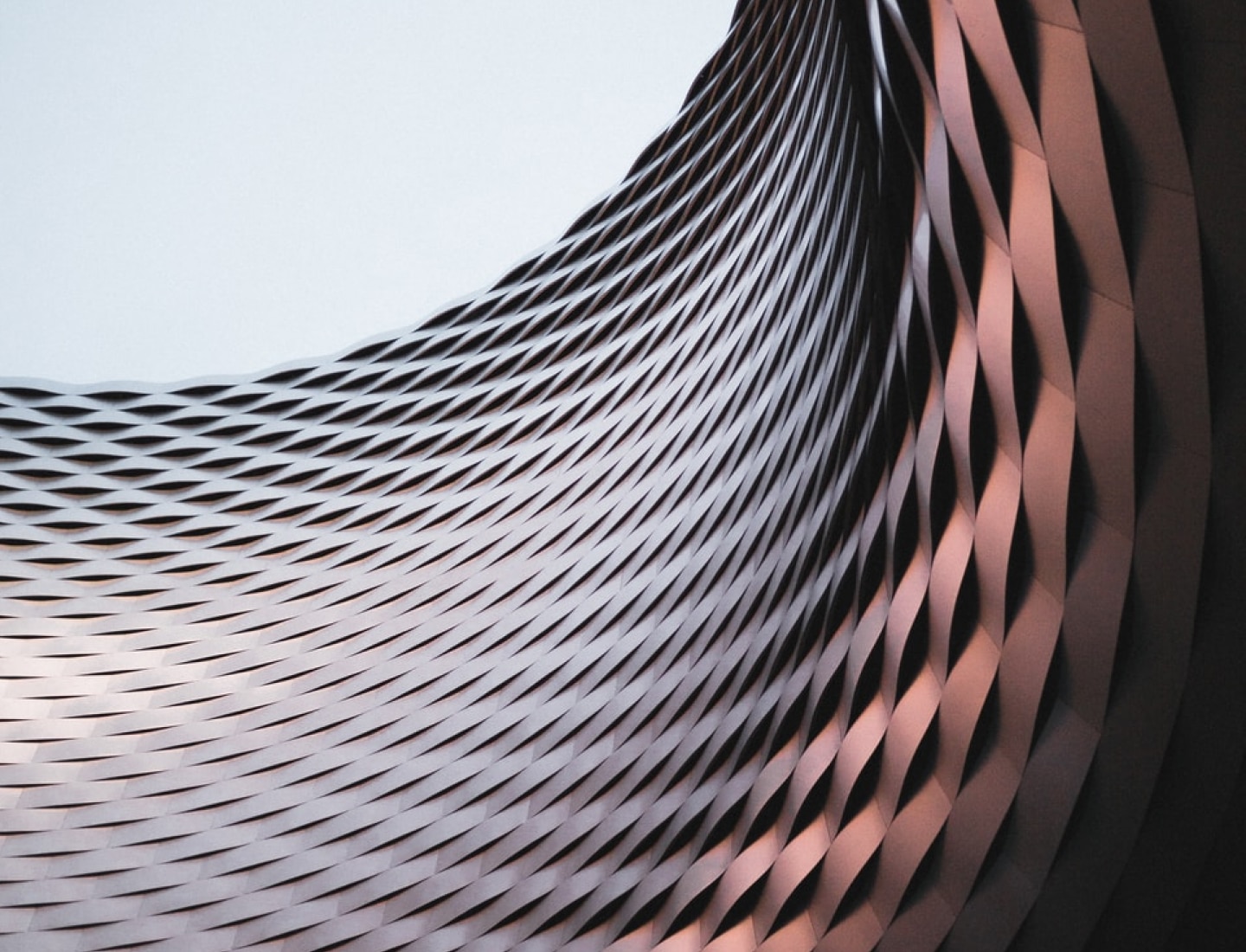 Avoid these unforced errors to be a successful acquirer in today's market
Being a successful A/E or environmental firm does not necessarily make you a successful acquirer. We see firms with stellar industry brands—for service, innovation or employee satisfaction—that fail repeatedly when it comes to making an acquisition.
I asked our M&A team to compile a checklist of the most common mistakes they see being made by unsuccessful buyers in today's market. If you've been frustrated by your team's inability to close on an acquisition, then take a swing through our checklists, and adjust your M&A tactics accordingly to put one in the win column for your firm.
Checklist from Jon Escobar, Chicago, IL, office: Here are some of the "fails" that successful buyers should be avoiding in today's market:
They fail to recognize that real value is determined and created outside of a spreadsheet or financial model.
They fail to start the integration process until AFTER the deal is closed.
They focus too much on their own strategic goals and too little on those of the seller.
They fail to recognize that integration is a two-way street—that they also need to change.
They're unaware of the cost in dollars, time, and management resources it takes to make M&A successful.
They fail to recognize that change is scary—and too much too soon can be destructive.
They fail to recognize that there is no such thing as too much communication, but there is such a thing as too little communication.
They look at M&A and integration through a management lens—and not through the lens of an employee.

Checklist from Tricia Washington, Irvine, CA, office: I see unsuccessful buyers making these mistakes more often than not:

Self-deluding bias. Buyers assume they know the motivations of sellers because they "must be" or fill in the gaps with their own notions when the answers haven't been uncovered yet. It's useful to be a detective and come up with a theory but then gather evidence to either confirm or negate that theory. You don't want to draw conclusions without investing the time to gather evidence, or you just might pass up on a good opportunity.
Buyers forgetting to put on their sales hats. Buyers are trying to convince owners to hand over the keys. There needs to be some element of convincing or getting the owner to buy into the buyer's vision / message. There needs to be some selling of your personality, your culture, your vision, and your ability to steer the bigger ship. Some element of putting your best foot forward needs to be a part of the process. Buyers can't be one-sided just trying to see what fits their ideas and is good for them. They need to be figuring out the win-win and convince the seller along the way.

Checklist from Nate Wentworth, Natick, MA, office: For me, it's two things:

Communication and confidence are key. In the evaluation stage, don't go radio silent for a month. If you say you're going to do something by a certain date, do it. Given the market, targets are likely receiving inquiries from other buyers, and if you're serious about the opportunity, don't let the target's attention go elsewhere. Stay engaged.
Similar to what my pal Jon Escobar says, "Don't wait to start integration planning until the agreements are finalized." Make sure that when the ink dries, there is a clear plan to hit the ground running in the first 100 days.

Checklist from Nick Belitz, Denver, CO, office: Be consistent. Be realistic. Be reasonable.

Buyers thinking they're "all that" once the letter of intent (LOI) is signed. Sellers get turned off when a buyer's "personality" changes from "sweet and romantic" during the courtship stage to "arrogant and dictatorial" during the due diligence phase. We've seen more than one seller shut down a deal when this has happened.
Buyers inserting language into agreements, exposing sellers to liability for anything, anywhere, at any time, whether known or unknown at the moment.

Checklist from Brendon Cussio, Denver, CO, office: These are some of the mistakes that cause buyers to lose out on deals that I see in this market:

Buyers feeling like they are the only ones courting a seller and bringing emotion into the mix.
Buyers not putting their best foot forward at the start. I see buyers trying to see what they can get the seller for as opposed to swinging for the fence.
Buyers letting attorneys dictate the success or failure of a deal.
Buyers getting fatigued from looking at so many deals and not being prepared to meet with a seller; this is happening a LOT in this super-hot market!
Buyers buying outside of their capacity. The biggest mistake in M&A is overpaying for the deal. It's hard to come back from that.

Checklist from Rafael Barbosa, Atlanta, GA, office: I'm still seeing buyers make these simple and obvious mistakes which are handicapping them in this highly-competitive market:

Lack of a strategic plan. Before engaging in M&A, buyers need to define a plan to help understand services and markets and define parameters.
Not dedicating enough time and resources to the process. It's a project. Successful buyers are committed to the process and milestones.
Not paying attention to culture fit.
Taking potential synergies at face value. Looks are deceiving…or are they?
Not understanding levels of risk. Successful buyers put on their 'risk assessing' cap and a 'commonsense' shirt.

And some final words from Jon Escobar: A "failed buyer" is not one who makes mistakes in the negotiation or integration process; all buyers have things that they wish they would have done differently. A failed buyer is one who does not acknowledge, document, and learn from those mistakes for the next deal.The M&A hits keep on comin': This week we reported on two more deals in the U.S. and an interesting set of acquisitions by U.S. firms overseas. M&A is up 29% over last year—with no slowdown in sight.To see the 130+ A/E and environmental firm transactions that our team has initiated and advised on, click here.Texas M&A Symposium almost sold out! Our Texas M&A Symposium is on track to break attendance records. Join over 100 industry CEOs, M&A decision makers, and investors from Texas and around the nation this October 21 and 22 in Houston. We're thrilled to co-produce this event once again with our friends at ACEC Texas. But don't delay. The symposium is close to being sold out.Registration for the Southeast States M&A Symposium is now open! Interested in growing through acquisition in the Southeast? Or are you based in the Southeast and considering a merger or sale? Or are you and your team just curious about what industry-record M&A means for your firm? If you answered "yes" to one of these questions, then register for the Southeast States M&A Symposium in Miami, FL, in January.What we're tweeting about this week: Some interesting demographics for our upcoming Texas M&A Symposium. Four in ten of the attendee firms are headquartered in the Lone Star State; one quarter of the attendee firms have revenues between $10 and $20 million, and one in five is greater than $200 million.Questions? Insights? What mistakes have you seen cause a deal to go south? Email Mick Morrissey @

[email protected]

or call him @ 508.380.1868.
Four Factors to Watch
1. Infrastructure Bill— House to vote next week
House Majority Leader Steny Hoyer confirmed that the House will vote on the bipartisan infrastructure bill a week from today, despite the fact that the larger $3.5 trillion bill still faces a number of obstacles. Hoyer stated in a letter to lawmakers that the House will vote on the infrastructure bill the last week of September "pursuant to the rule passed in August."
That agreement was struck between House Speaker Nancy Pelosi and a small group of moderates that have been vocal about not supporting the bill if the larger, Democratic-backed social-spending package isn't completed by then. Nevertheless, the work on the $3.5 trillion package was completed last week by the September 15 goal set by Democratic leaders.
The House returns today from its summer recess, and Pelosi will begin collecting votes. The Democrats' thin majority in the House leaves a margin of only three defections.
2. COVID-19 Case Numbers—Cases stabilizing; deaths still on the rise
In the last week, the seven-day average of daily COVID cases in the U.S. rose from 147,816 to 150,366. Nearly 155,000 new cases were reported on September 16. In early July, daily fatalities were under 200. Now, the seven-day average is approaching 2,000. More than 3,400 deaths were reported on September 16.
The seven-day average of COVID cases rose slightly in California and dropped in Texas and Florida:
California: increased from 10,071 to 10,313
Texas: decreased from 19,214 to 16,063
Florida: decreased from 14,276 to 11,816
3. Inflation— Prices cool in August
The consumer price index, excluding food and energy components, edged up 0.1% last month. That was the smallest gain since February and followed a 0.3% rise in July. Used car and truck prices saw a decline of 1.5% after five consecutive months of increases. Airline fares slid 9.1% due to the Delta-variant-fueled spike in COVID cases.
But with trillions of dollars in personal savings accrued through the pandemic, high prices are still not dampening demand; inflation is still running at 5.3%, despite the slowdown.
4. Retail Sales—A surprise increase in August
In the face of waning consumer confidence, U.S. retail sales beat projections in August. Sales got a lift from back-to-school shopping and child tax credit payments from the government.
Leading the way was a spike in online purchases of 5.3%—a significant turnaround from the drop of 4.6% in July. The steady decline in auto purchases kept the unexpected increase somewhat in check, however.
Despite the dwindling stimulus and the flaring Delta variant, spending has largely remained resilient and robust. Sales are up 15.1% from a year ago and are 17.7% above their pre-pandemic level.
After Q3 GDP forecasts were downgraded last week, the surprise lift in retail sales spurred Morgan Stanley to raise its estimate from 3.3% to 5.0% and Goldman Sachs to raise its forecast from 3.5% to 4.5%.
Subscribe to our Newsletters
Stay up-to-date in real-time.