Morrissey Goodale's executive training programs can improve the skills of your current leaders and coach the next generation, to propel your architecture, engineering, or environmental consulting firm into the future.
Tailored specifically to the A/E industry, Morrissey Goodale's customized in-house training programs have helped hundreds of architecture, engineering, and environmental consulting firms transform their leadership development and improve their marketing and business development processes.
In a fun and educational environment, our veteran consultants offer personal attention to coach attendees on strategies and tactics they can use to improve their performance. And since we come directly to your office, there is no travel expenses or lost travel time for your staff!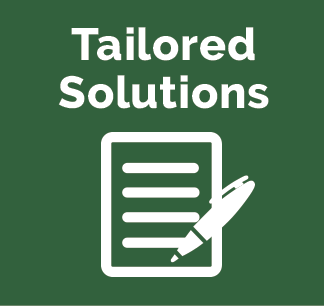 Executive Coaching
In one-on-one consultations and group settings, Morrissey Goodale provides coaching that helps CEOs and other executives capitalize on their strengths, shore up their weaknesses, and develop that broad range of skills needed to excel personally and professionally. Our experts can offer an informed outsider's perspective and provide both objective and constructive feedback as we nurture and support your career.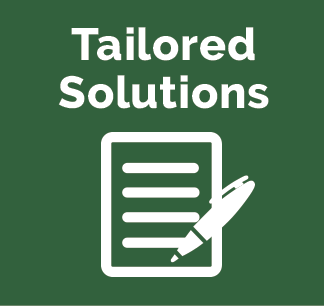 AEC Leadership Academy
Program Overview
Morrissey Goodale's AEC Leadership Academy is a one-of-a-kind structured professional development program that can coach your entire leadership team and help you develop a deep bench of future leaders.
The AEC Leadership Academy is delivered by Morrissey Goodale's expert consultants in your office or at a location of your choice. And since we come directly to your firm, it's the most cost-effective way to train your current and future leaders.
Who Is It For?
The AEC Leadership Academy is tailored to your entire leadership team and your next-generation leaders who will guide your architecture, engineering, or environmental consulting firm into the future.
Primary Benefits
After participating in this best-in-class leadership development program, your employees will:
Work more collaboratively
Make sounder decisions
Deliver more value to clients
Look beyond the AEC industry for learning and innovation.
Exercise autonomy while taking responsibility for the firm and its clients, as well as each other.
What People Say
"Clear communication and collaboration was a concern—as well as a necessity—for our growing Board of Directors, and Morrissey Goodale's AEC Leadership Academy coaches taught us to understand the potential obstacles team members must overcome to trust each other and function efficiently. Then in small workgroups, we confronted those issues individually and learned to productively manage differing points of view, which ultimately brought our Board closer together."

Clymer Cease, FAIA, LEED AP

Chairman of the Board, Clark Nexsen
Latest Thinking on the AEC Industry
A/E Leadership Letter
Sign up today for Morrissey Goodale's free A/E Leadership Letter e-newsletter and get the latest thinking on leadership delivered to your inbox.