Word on the street > Issue 95
Word on the Street: Issue 95
Weekly real-time market and industry intelligence from Morrissey Goodale firm leaders.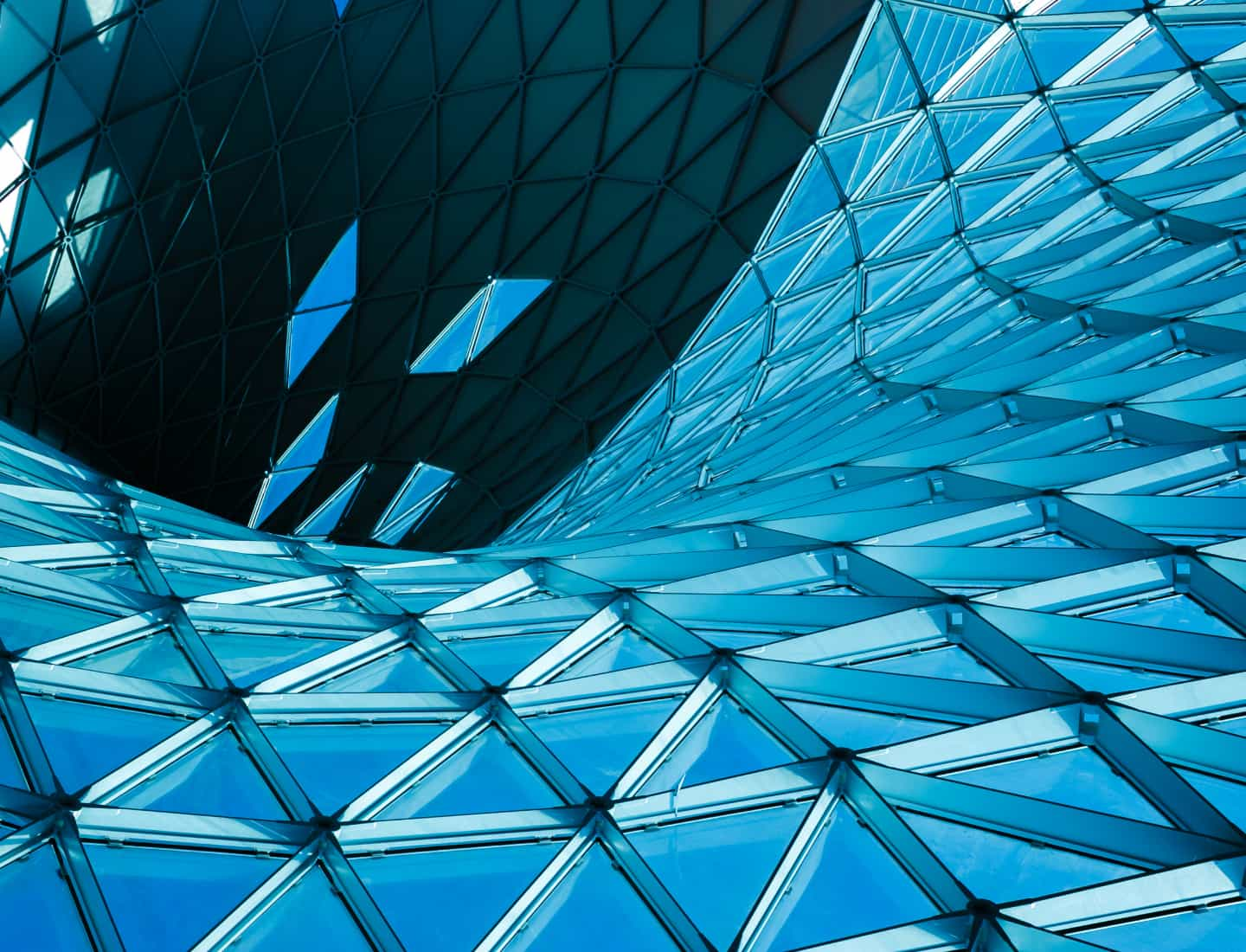 For The CEO-In-Waiting: Some Advice That You Won't Get From A Ted Talk
CEOs are leaving the industry in record numbers. Some are leaving like a Swiss train—on plan, on schedule. More than a few are retiring early, spurred on by the pandemic to embrace a simpler, less-stressful sixth decade. Still others are being either "gently removed" or directly forced out by their boards or partners after having been found profoundly ill-equipped to lead over the past two years. A review of CEO ages and tenures among the ENR Top 500 points to even more turnover at the top of the industry over the next five years.
Most of these departing CEOs are passing the baton to an internal CEO-in-waiting. (Fewer than 5% of AE CEO transitions involve bringing someone in from the outside.) If you're one of these CEOs-in-waiting, you've likely taken courses in leadership, read texts on the subject, watched TED Talks (or Ted Lasso) for inspiration, and listened to podcasts to help you prepare for your new role. This week's column offers you some additional observations and advice—which may be a little difficult to hear (for both you and your firm)—as you consider this next part of your career.
You're probably not the most qualified for the job: At least not from an experience perspective. The perfect candidate for the CEO position is someone who has previously led at least one AE firm that is more successful and larger than yours is today. You don't have that track record. In fact, you're going to be learning on the job. So, to accelerate up that learning curve as fast as possible and increase the probability of a successful transition, my advice to you is twofold. First, upgrade your board of directors to include a majority of external voices. Seek out former industry CEOs and executives who ran firms larger than yours, who have "been there, done that" and are eager to help. (Do NOT put industry consultants on your board as this presents both real and perceived conflicts of interest and you can always buy their services or advice by the hour). Second, join an industry CEO group in which your firm is the smallest—that way you can learn from those CEOs who have navigated the challenges that lie ahead of you. Then pass this knowledge along to other new CEOs of firms smaller than yours.
Protect yourself: Every year, on the anniversary of when he was fired from his firm, a former CEO friend of mine calls me. We catch up, and he thanks me again for the advice I gave him over a decade ago. The backstory—he had been offered the position of CEO and had asked me what he should do. I told him to get a severance agreement in place as one of the conditions of taking the role. When he was fired about three years into the job (not for cause, not for lack of performance, but for office politics), that severance package was a big factor in him successfully transitioning his career and moving on. A severance package is insurance for a risky endeavor. Research from the Corporate Executive Board (CEB) estimates that 50% to 70% of executives fail within 18 months of taking on a role, regardless of whether they were an external hire or promoted from within. So, it makes sense for you to have insurance should the transition fail, and you get fired.
"Are you my main man?" Not just the opening lyrics to the 1972 classic "Main Man" by T. Rex (with a terrific 2020 cover by Father John Misty), but the question that gets to the heart of the matter of why so many transitions in this industry fail. Are you cut out to be #1, lead dog, head honcho, grand poobah? Or are you at your best when you're the wingman, second-in-command, or consigliere? More than a few CEO successions at ENR Top 500 firms have gone awry over the past decade for this very reason—resulting in damage to the firm and to the failed CEO. The pressure is enormous on CEOs-in-waiting to take the position. But that pressure is largely because there is no Plan B besides you. So, you feel almost obliged to take on the responsibility. My advice: Go deep, real deep, and figure out what you really want and what you're really good at (not what the firm-retained psychologist tells you that you should do based on your "managerial profile"). If you don't believe you're right for the job, if you doubt your abilities, don't take it on. You'll feel like you're letting everyone down, but in reality, you're not. Instead, you're making everyone get real about the options for the future of the firm. You'll thank yourself 20 years down the road.
A decade to make your mark: This job will be the most meaningful and rewarding of your career. But if the events of the past few years have taught us anything, this job will age you. It will also consume all of your time if you let it. It will also tempt you to stay on longer than you should—either because you love it so much or because, like at most firms, your successor is not in place. So, the odds are you'd defer your departure and stick around longer than is good for you or the firm. Average tenure of CEOs in this industry is about 20 years. This is comprised of 15 years of "productive" leadership and 5 years of unproductive, messy transition. This industry has a problem with CEOs (especially founders) staying in the position way too long. Look, you're no spring chicken. You're 40- or 50-something. Make sure you are not CEO when you are 60- or 70-something. Plan on 10 years of productive, all-in leadership and 5 years of transition. If you do it right, you can migrate to a different role after those 10 years if you like—just not CEO.
Coda: In last week's Word on the Street, we predicted that approximately 50 North American AE firms would either choose or be forced to cease business operations in Russia and its client states as a result of the invasion of Ukraine. On Thursday, engineering firm WSP Global indicated that it is quitting its projects in Russia and will stop seeking out work in that country or Belarus following the invasion of Ukraine and subsequent economic sanctions. According to designboom, leading designers, Zaha Hadid Architects, David Chipperfield Architects, Herzog & de Meuron, and BIG have all chosen to cease work in Russia.
Congratulations to our client ACES (Amman, Jordan): Last week, the leadership team of this privately held geotechnical investigation, materials testing, and environmental services firm announced its acquisition of MC Squared (Kennesaw, GA), a 100-person consulting and engineering firm specializing in geotechnical engineering, environmental studies, and construction materials testing with additional offices in Tampa, Florida and Columbia, South Carolina. MC Squared will operate as a platform for ACES in the United States. We're thankful that ACES chose us to help them with this important growth initiative.
Pace of industry consolidation continues to increase: Industry M&A is now up a stunning 44% over the past 12 months. This week saw the announcement of eight new AE and environmental transactions announced in the U.S. in GA, CA, AK, MD, CT, MA, MI, and TX.
M&A activity at record levels: If you're thinking there seems to be a lot of M&A activity this year, you're right! Here are the 14 transactions announced since the beginning of the year that Morrissey Goodale M&A team has helped make happen. If you're interested in how we can assist you in selling your firm, email Vice President, Brendon Cussio at [email protected]. Or, if you're interested in growing through acquisition, contact Vice President, Jon Escobar at [email protected].
Questions? Insights? What advice do you have for CEOs-in-waiting? Email Mick Morrissey at [email protected] or text him at 508.380.1868.
The Good I Am Seeing
You don't have to look hard to find the negative in our world. Covid. Divisiveness. Inflation. War. It's a daily bombardment. Figuratively for some. Literally for others.
So, as I put pen to paper for today's article, I thought I'd spread some sunshine and throw a few rainbows your way. To that end, rather than tell you what you could be doing better, I will share with you some of the positives I am seeing in my daily work with AE firms like yours.
1. People still love working in this industry and for their companies.
Want proof? I talk with dozens of AE professionals every week, and here's just a tiny sample of what people from various ENR Top 500 firms are telling me:
"The one thing I love about this firm is the culture. We have an open-door policy and it's very inclusive."
"I really like our culture of caring about our employees. It was what attracted me to the company when I first joined it. People here are treated with respect and given a lot of latitude."
"The people here are great. Everyone is a genuine, hard-working, honest ethical person that really wants to do good work for our clients."
"Work-life balance has been a priority, and we have done that well and been adaptive. We have responded to employee feedback and made tremendous investments to make things right."
"I like our clients. It's a pleasure to meet them and interact with them. They appreciate what we do. It's fun to come into work every day."
2. Firms have tons of backlog.
Yeah, I know. It's hard to staff projects. Really hard. But it beats the alternative—not knowing how you are going to make payroll. We may find ourselves there again as an industry at some point, but for the moment, future prospects are blindingly bright. These days, we've seen land development firms that typically carry 4 to 6 months of backlog now topping out at 10 to 12 months and transportation firms that are typically at 12 to 14 months now pushing 18 months to 2 years. Some infrastructure engineering firms we know of are carrying 3 to 4 years of backlog.
3. The AE industry is jumping on the digital train.
Just look at some of the recent technology-based acquisitions and you can clearly see the AE industry evolving right before your eyes:
March 2021: Aurecon announced its acquisition of boutique digital construction consultancy and training provider, Digital Node. The firm provides strategic and technical solutions to support the built environment in its digital transformation.
May 2021: Braun Intertec announced a majority investment by New York-based growth private equity firm Long Arc Capital in Agile Frameworks, a provider of collaborative, cloud-based software solutions for project workflow, data management, and analytics for the AEC industry.
June 2021: TRC Companies announced the expansion of its digital capabilities with the acquisition of Quatric, a Montreal, Canada and Quincy, MA-based firm that provides engineering services and technology solutions to electric and gas utilities.
February 2022: Jacobs acquired StreetLight Data, a San Francisco mobility analytics firm that specializes in planning electric vehicle networks, traffic pattern improvements, and equitable transportation access.
4. Profits are up. Way up.
When it comes to margins, we're hard-pressed to think about a recent financial assessment we've done where profitability wasn't up significantly, and at a record level to boot. Five years ago, operating profit on net revenue for the industry was 13%. Today, it's 19%. In fact, we come across firms plenty of firms that report profits in the high 20s while some others are even cracking 30.
5. More and more firms are working on their businesses, not just in them.
Despite the frantic pace of work these days and the shortage of staff seemingly everywhere, a growing number of firms are somehow managing to look beyond their noses. Many firms I'm working with now are using the next five years to position for success in the following 20. Whether it means embracing digital, shifting focus to flow efficiency, or making strategic acquisitions, lots of firms are taking much better care of their golden goose than they have in the past.
But maybe the best of the good I am seeing is in the fantastic people who make up this industry. Regardless of what side of the fence you are on about (take your pick), the people we meet in this business are well-intentioned and want to improve the world through the work their firms do. It's hard to ask for a heck of a lot more than that.
But I probably will anyway in next week's issue.
If you'd like more good things for your firm, call Mark Goodale at 508.254.3914 or send an email to [email protected].
50 in 50: California
50 states in 50 weeks: U.S. states economic and infrastructure highlights.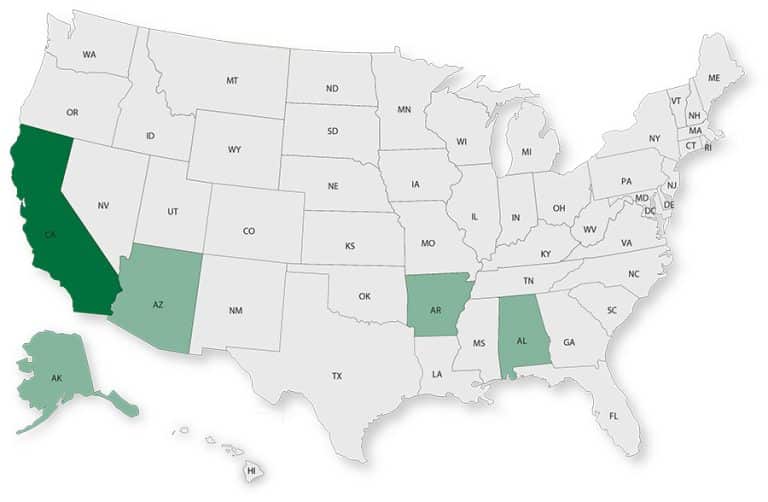 Key Economic Indicators
GDP: $2.88 trillion
GDP 5-year compounded annual growth rate (CAGR) (2017-2021): 2.9% (U.S: 1.6%)
GDP per capita: $72,546 (U.S.: $58,154)
Population: 39.2 million
Population 5-year CAGR (2017-2021): -0.1% (U.S.: 0.5%)
Unemployment: 5.8% (U.S.: 3.9%)
Economic health ranking: #30 out of 50
Fiscal health ranking: #42 out 50
Overall tax climate ranking: #49 out of 50
Key Sectors and Metro Areas
Top five industry sectors by 2021 GDP:
Sector
GDP ($ billions)
% of total GDP
Information
$400.1
14.1%
Manufacturing
$394.0
13.8%
Real estate and rental and leasing
$337.2
11.8%
Professional, scientific, and technical services
$291.7
10.2%
State and local government
$223.7
7.9%
Top three industry sectors by GDP 5-year CAGR (2017-2021):
Sector
GDP 5-year CAGR
Information
8.8%
Management of companies and enterprises
8.3%
Manufacturing
6.0%
Top three metro areas by GDP:
Los Angeles-Long Beach-Anaheim
San Francisco-Oakland-Berkeley
San Jose-Sunnyvale-Santa Clara
Top three areas by population 5-year CAGR (2016-2020):
Stockton
Merced
Riverside-San Bernardino-Ontario
Infrastructure Highlights
Infrastructure: ASCE Infrastructure Grade (2019): C-
According to the ASCE, the areas in need of most infrastructure improvement in California are energy, roads, inland waterways, and levees. The state, which has a legislatively-mandated target of 100% clean energy by 2045, has been affected by extreme weather and elevated costs for energy services. California is among those with the highest percentage of roads and bridges in poor condition. The IIJA will make at least $45.5 billion available to The Golden State over the next five years based on the following allocation (additional funds may be deployed as federal grants get awarded to states):
Funds
Improvement Area
$25.3 billion
Roads and highways
$9.5 billion
Public transportation
$4.2 billion
Bridge replacement and repair
$3.5 billion
Drinking water infrastructure
$1.5 billion
Airports
$384 million
Electric vehicle (EV) charging network
$100 million
Broadband (minimum allocation)
$84 million
Wildfire protection
$40 million
Cyberattack protection
Construction spending (Value of Construction Put in Place – CPiP):
Private Nonresidential 2020 CPiP: $21.3 billion; -5.1% 5-year CAGR (2016-2020), below overall U.S. CAGR of 2.0%
State & Local 2020 CPiP: $42.6 billion; 8.8% 5-year CAGR (2016-2020), above overall U.S. CAGR of 4.8%
AE Industry
ENR 500 firm headquarters (2021): 48
M&A activity since 2018:
174 deals with CA buyers
429 deals with CA sellers
For customized market research, contact Rafael Barbosa at [email protected] or 972.266.4955. Connect with him on LinkedIn.
Subscribe to our Newsletters
Stay up-to-date in real-time.