Word on the street > Like Thick-Cut Bacon on Texas Toast; AE Leaders Say 2024 Will Be Another Winner
Word on the Street: Issue 172
Weekly real-time market and industry intelligence from Morrissey Goodale firm leaders.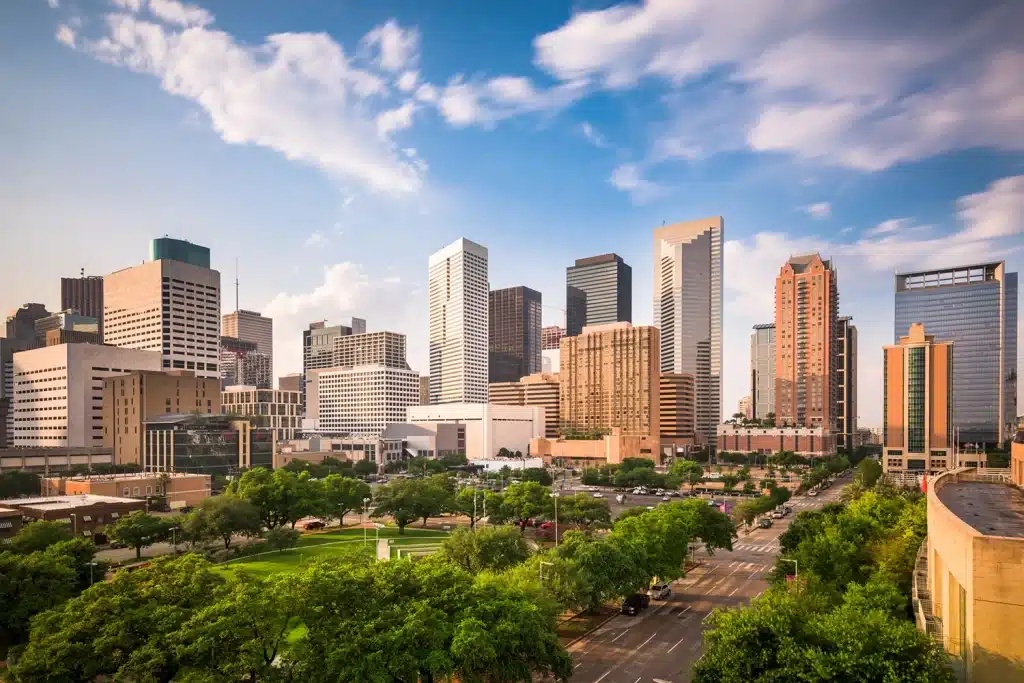 Like Thick-Cut Bacon on Texas Toast
That's how good it felt to connect last week with close to 200 AE and environmental industry executives, investors, and experts from the U.S., Canada, Australia, and New Zealand. They had all come together to learn about trends, share best practices, and network at our Texas and Southern States M&A, Strategy, and Innovation Symposium at the beautiful Post Oak Hotel at Uptown Houston—in one of the world's greatest (and fastest-growing) cities and the seat of Harris County (more on that later). Here are some of our team's takeaways and observations from the symposium:
Is this a great time to be an owner of an AE or environmental firm or the greatest time?: That was the question that attendees were pondering after Megan Miller of Deltek and our own Nick Belitz kicked off Thursday morning with the State of the Industry presentation. And the answer is "yes." Certainly, the headline financial metrics from the over 600 design and environmental firms surveyed for Deltek's 44th Clarity: Architecture & Engineering Industry Study and Morrissey Goodale's year-to-date proprietary dataset of firms would suggest these are indeed heady days for the industry. Profits are at an all-time high. Balance sheets are stronger than ever before. And backlogs for many firms are now measured in years, not months. How long will the good times roll? Well, based on what we learned from "the most quoted man in Texas" (according to Texas Monthly), Dr. Ray Perryman (more on this later), industry expansion will continue for the foreseeable future.
"I never thought I'd see civil engineers be sexy": Is a quote from our CEO Strategy Panel: A View from the Top where Jim Thompson, chairman and CEO of DCCM (ENR #129); Erin Inman, president & CEO of Primera Engineers (ENR #382); Chris Young, president & CEO of Plummer Associates (ENR #422); and Ernesto Aguilar, president & CEO of Ardurra Group (ENR #89), engaged in a free-wheeling, always informative, and sometimes hilarious discussion around their experiences, insights, and predictions. Other quotes from this panel included—in response to a question "Knowing what you know today, what advice would you have given to your younger self when you stepped into the role of CEO?"—"There are always going to be negatives. Don't dwell on them, focus on the positives, and amplify them"; "Share you network, your compassion, and your wisdom"; and "Know when to be patient with your agenda for change; it takes time for an organization to react." All four CEOs anticipated strong demand for their firms' services for the foreseeable future. (Oh, and the "sexy" quote also—some would say shockingly—included surveyors.)
"I don't want to hear your idea": "I want to hear your idea and see a working proof of concept" is a quote that resonated during the Innovation: From Concept to Market panel as part of the BST Global Innovation Series. The quote itself was during a conversation about how AI is already at play in our industry. Panelists Javier Baldor, CEO of BST Global; Jamie Christensen, director, innovation of Gannett Fleming (ENR #26); and KiSeok Jeon, vice president digital advisory of STV (ENR #37), not only are subject matter experts but also happen to be great communicators. They took symposium attendees on a journey from big-picture trends to the connection between AI and ESG to actionable intelligence to practical applications. Other insights from this panel discussion included that firms that deploy AI and machine learning will experience a "recruiting bonanza" and how firms approach these technologies will say a lot about their brands as engaging workplaces. Also, rather surprisingly (and somewhat disappointingly!), "(These technologies) are not going to make leadership or management any easier." My favorite quote, from Javier Baldor, was, "Be prepared for the 'corporate antibodies' trying to stifle innovation in your firm."
Of peanuts and coconuts: Our M&A Panel covered all the bases from how buyers find sellers (and vice versa) to deal negotiations to integration. Talking about integration, the panel was graced with one of the industry's most skilled and proficient deal integrators—Megan Steyer, senior vice president, director M&A integration and office operations at CHA (ENR #69). She's overseen or been involved in the integration of 17 acquisitions, and if there's something she doesn't know about integration, it ain't worth knowing. Megan was joined by Gary Elzweig, vice chairman and chief strategy officer of UES (ENR #36), and John Doucet, who earlier this year merged his 100-plus person Austin, Texas, engineering firm with Kleinfelder (ENR #42). Some of the topics discussed included how taking too long to close a transaction only ends badly, "Deal fatigue is real! Don't underestimate its potential to kill your transaction, and make sure to take the right steps to avoid it." When it comes to negotiating a transaction, there was plenty of discussion of best practices and strategies, punctuated with the classic advice to avoid nickel-and-diming: "If you focus too much on the peanuts, you're going to get hit hard with a coconut."
When your county is bigger than 25 states and 126 countries: The Future of Harris County Infrastructure, a conversation with Tom Ramsey, PE, county commissioner, precinct 3, ended Thursday's sessions on a high note. Commissioner Ramsey brought the potential of the nation's most diverse county to life for the symposium attendees as he described the massive new infrastructure projects in the works and on the horizon, and the remarkable amount of maintenance required to keep the county on track to grow to a population of 6.7 million by 2050. Ramsey (recipient of the prestigious 2023 Engineer of the Year Award by Houston Area Engineering Societies) is a man on a mission with his office responsible for maintaining approximately 47% of all unincorporated Harris County—including nearly 6,800 miles of roadway, 69 parks, and 10 community and nature centers. His engineering team currently manages approximately $760 million worth of infrastructure projects. His advice to the audience on how to build a successful design or environmental business in the county was written quickly down on notepads and iPads, and there was a line of folks waiting to speak with him after his presentation.
"The most quoted man in Texas": Dr. Ray Perryman, CEO of The Perryman Group, kicked off Friday's sessions in his own inimitable way: "I've never generated a number that was Republican or a number that was Democratic. Nor have I produced a number that was liberal or one that was conservative. I've been called an equal-opportunity offender." Citing a wealth of current and historical data to provide insight and perspective, his presentation covered everything from inflation rates (yup, they're high) to recession risks (low, but keep an eye on commercial real estate debt) to climate change (real and complex) to legal immigration (we're not doing ourselves any favors) to barbeque (the best is in his backyard) to pickleball (it's gonna keep growing). For symposium attendees, Dr. Perryman's positive view of the future suggested that the remarkable decade of expansion that our industry has experienced has legs to carry it into the foreseeable future. His insights on big-picture trends will likely cause rewrites and edits of the strategic plans of many of the symposium attendees. For a more in-depth assessment of how the symposium attendees are feeling about the upcoming year, check out Mark Goodale's article below, AE Leaders Say 2024 Will Be Another Winner.
An M&A market and industry in flux: Nick Belitz and Jon Escobar wrapped things up on Friday with four headline statistics that taken together speak to how the industry is fundamentally changing. First, the percentage of U.S. acquisitions completed by employee-owned firms has steadily declined from 79% in 2016 to just 54% this year. Second, over the same period, the percentage of U.S. acquisitions made by private equity-backed firms has increased from 12% to 39%. Third, the percentage of ENR Top 100 firms that are employee- or ESOP-owned has declined from 75% in 2016 to just 63% this year. And fourth, over the same period, the percentage of ENR Top 100 firms that are backed by private equity has increased from 4% in 2016 to 22% this year. Simply put, the industry is recapitalizing from an employee-owned capital model to a private equity-owned one. There have been some 3,500 M&A transactions over the past decade, which have created hundreds of millionaires and multi-millionaires out of those owners who have sold their firms and unlocked their equity. At the same time, these transactions have increased the value of the acquirers that have grown their businesses. These trends featured prominently in the discussions during the special edition of The 500 Club (with four deal experts with combined experience in closing over 500 transactions), which kicked off the symposium on Wednesday evening.
2023 Excellence in Acquisitive Growth Awards Series finale: The symposium wrapped up with the awards ceremony for our groundbreaking 2023 Best Post-Transaction Performance Award. Awards were presented in each of three acquisition size categories, with Morrissey Goodale making a $1,000 donation to an industry-related 501(c)(3) on behalf of each award recipient. TRC, the award recipient in the greater than $50 million size category, chose the Society of American Military Engineers as their 501(c)(3). Salas O'Brien, the award recipient in the $10 million to $50 million category, chose the ACE Mentor Program. And Englobe, the award recipient in the less than $10 million category, chose the Canadian Women in STEM Scholarship – FIRST Robotics Canada. Congratulations to all the award recipients who join IMEG, the recipient of the 2023 Most Prolific and Proficient Acquirer Award, and Terracon, the recipient of the 2023 Most Innovative Acquirer Award, in this year's Excellence in Acquisitive Growth Awards Series.
Best Post-Transaction Performance Awards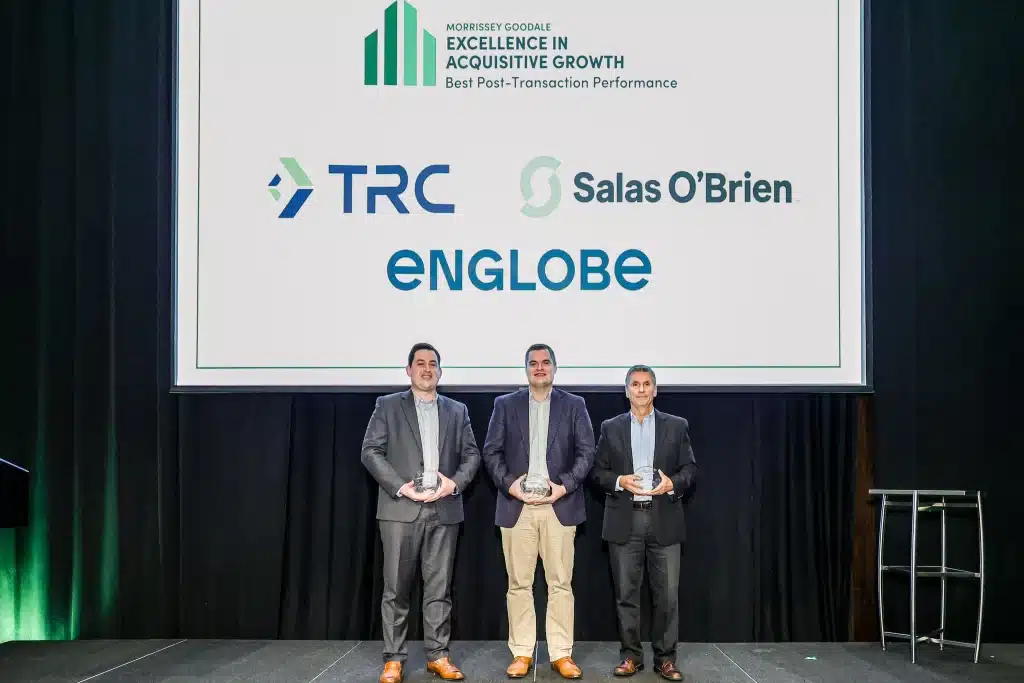 From left to right: Daniel Powers, TRC; Nathan Rust, Salas O'Brien; Marc Trudell, Englobe
A big Texas-sized thank you: We're only able to deliver excellent content and wonderful networking receptions because of the support of our sponsors and partners. So, we would like to offer a massive thank you to ACEC Texas, ACEC Arkansas, ACEC Louisiana, BST Global, Lockton, Deltek, Greyling, alliantgroup, CTA, Full Sail Partners, ACEC Life/Health Trust, and ACEC RT.
Soundtrack: For those symposium attendees who asked, here's a link to our Ultimate #AE and #Environmental Industry Playlist which provided the background music for this week's receptions and networking breaks… "We Built This City…"
Credit Jason Isbell and "Strawberry Woman" for the title of this week's article. Questions, thoughts, ideas? What would you like to see us cover in our Southeast M&A, Strategy, and Innovation Symposium in Miami next March? To connect with Mick Morrissey, email him at [email protected] or text/call at 508.380.1868.
AE Leaders Say 2024 Will Be Another Winner
Morrissey Goodale's 2023 Texas and Southern States Symposium is in the books. During the event, we talked with dozens of industry executives and discussed how they expect 2024 to go for their companies. The headline? Lots and lots of optimism—with a caveat or two. Here are some of the highlights:
Chris Young, President & CEO, Plummer (Fort Worth, TX): "This year has been a banner year for the firm, and we're growing like a weed. All signs point to accelerated and profitable growth in the future. It's just a phenomenal time to be in this industry."
John Baker, CEO and Chairman, Thompson Holdings, Inc. (Mobile, AL): "We look at next year and feel very optimistic. We have strong funding in all major markets that will create robust growth opportunities for our business. The infrastructure market—every state, every municipality, every government agency has funding. Our federal practice is off the charts and should see 10% to 20% year-over-year growth. Within the private sector, we have exposure to quality. And we're bullish on the natural gas industry given the needs overseas. What keeps me up at night is not having enough professional resources, the global economy, war overseas, and overspending by the federal government. Nobody has a crystal ball, but you can't keep spending this way without consequences. But we see strong growth in 2024 and for the next five years."
Brett Weis, President & CEO, WSB (Minneapolis, MN): "First, let me say I really enjoyed attending the Morrissey Goodale Texas and Southern States Symposium. Our industry has so many opportunities, and the technology investments are transformational. It is an exciting time to be in our space. WSB is looking forward to 2024."
Jon Kramer, President, OHM Advisors (Livonia, MI): "We had another record year in 2023. In 2024, it will still be strong growth but may just not be quite as steep. Of course, there's global unrest and interest rates and all that. But more specifically, we can see a DOT stop coming in Michigan, and while we are predominantly public sector, I could see our private-sector work slowing a bit."
Neil Churman, Chief Corporate Development Officer, Woolpert (Dayton, OH): "Our 2023 sales have us teed-up for another year of strong growth in 2024. We have great tailwinds across a number of our key markets—maritime, mission critical, and transportation to name just a few—and our team is poised to deliver."
Bei Wang, Senior Vice President of M&A and Corporate Development, Contract Land Staff (Sugar Land, TX): "Given a focus on the power/utility industry, there is zero slowdown expected in 2024 even as capital costs rise. Utilities need to upgrade the grid, support the electrification of vehicles, and continue to make capital improvements no matter what. CLS' business is programmatic/recurring in nature and less reliant on macroeconomic factors than other project-based business models."
Gil Hantzsch, CEO, MSA Professional Services (Baraboo, WI): "We expect 2024 to continue to be strong for firms like us that largely serve the public sector with mobility and water services. We still haven't seen the full rollout of the IIJA funding, and even though inflation is taking a bite out of the scale of the projects our clients want to deliver, we expect to see high demand for infrastructure design and construction into the foreseeable future. As always, there are concerns with how the general economy will behave as well as the impact of geopolitical events, but we remain committed to growth."
Sanjay Agrawal, President & CEO, AG&E (Dallas, TX): "We expect to have another record-smashing year in 2023, which is on top of a similar 2022. All our projections point to this trend continuing for us in 2024. The drivers of our work in certain key areas will actually see an acceleration, and our clients have asked us to expect the same for the rest of this decade. Staffing in the U.S. will continue to be tight and will require some out-of-box thinking for all firm leaders."
Doug Shatto, CEO, Lochmueller Group (Evansville, IN): "There will be some modest softening in the AE industry starting at the beginning of the year. But demand will remain high, and there are very robust backlogs. Yet growth trajectories won't be quite as aggressive. That said, we are still in a growth mode, much like the industry, so 2024 will be an up year, albeit less so than 2022 and 2023. The clear driver for continued growth is federal spending (IIJA), but we're also seeing impacts from industrial growth associated with technological advancements."
Griff Davenport, Managing Principal and Chair of Board of Directors, DLR Group (Omaha, NE): "We're going to have a modest growth in revenue. Backlog remains strong and will continue to grow. Our biggest challenge is going to be getting the people to do the work. We are in stable markets, and the CHIPS Act and IIJA have fast-tracked the industrial market—which has been great for us."
Mike Munn, President & CEO, McAdams (Raleigh, NC): "It will be a healthy, but slower rate of growth in 2024. There will be a noticeable discrepancy between the public and private markets. We are starting to see the effects and economic headwinds on the private side, but public remains strong and robust."
For help designing your firm's strategy for 2024 and beyond, call Mark Goodale at 508.254.3914 or send an email to [email protected].
Market Snapshot: Data Centers (Part 2)
Weekly market intelligence data and insights for AE firm leaders.
Last week's post featured overview, size, and outlook information about the data center market for engineering and construction. If you missed it, you can check it out here. This week we will cover drivers, trends, and hot spots.
Drivers
Digitization of business processes and applications
Demand for cloud-based architecture
Edge computing, IoT, and AI adoption
Data traffic
Energy efficiency and power infrastructure
Environmental concerns and regulations
Trends
Most data centers are single-story constructions. Multi-story projects may become more common as urban markets requiring low latency continue to see land price increases and power-sourcing issues.
Multi-story data center buildings require heavy-duty equipment to support sophisticated cooling and electrical systems.
Large tech companies will continue to demand new buildings and retrofits for hyperscale data centers, seeking to support higher degrees of automation, scaling, and reliability.
Environmental concerns have grown higher around data center projects. As regulations continue to be developed, assessments during the planning phase will be in high demand to determine potential local impacts, including water stress levels.
Availability of skilled electricians is an important factor in deciding the ideal locations for data centers.
Hot Spots
Secondary markets in central Washington, Austin/San Antonio, Charlotte/Raleigh, and Reno.
Core markets such as Northern Virginia, Silicon Valley, Dallas-Fort Worth, Atlanta, and Hillsboro, Oregon.
Hyperscalers and colocation vendors.
Areas with affordable power and renewable energy options.
To learn more about market intelligence data and research services offered by Morrissey Goodale, schedule an intro call with Rafael Barbosa. Connect with him on LinkedIn.
Weekly M&A Round Up
Another deal involving ENR Top 500 seller: Last week Langan Engineering & Environmental Services announced a partnership with TowerBrook Capital Partners. This marks the 16th deal of the year involving an ENR Top 500 seller, 15 of which involved private equity. We reported four additional domestic transactions in NY, MI, TX, and VA. There were additional deals in Canada, The Netherlands, Belgium, and Spain. You can check all the week's M&A news here.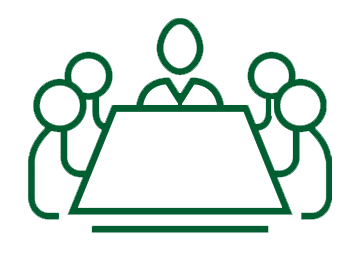 Are you interested in serving on an AE firm Board of Directors? 
We have numerous clients that are seeking qualified industry executives to serve on their boards. If you're interested, please upload your resume here.
March 20-22, 2024 Miami, FL
Southeast M&A and Business Symposium
Over two information-packed days, come together to discuss strategy, innovation, and M&A trends while networking with AE industry executives.
View Details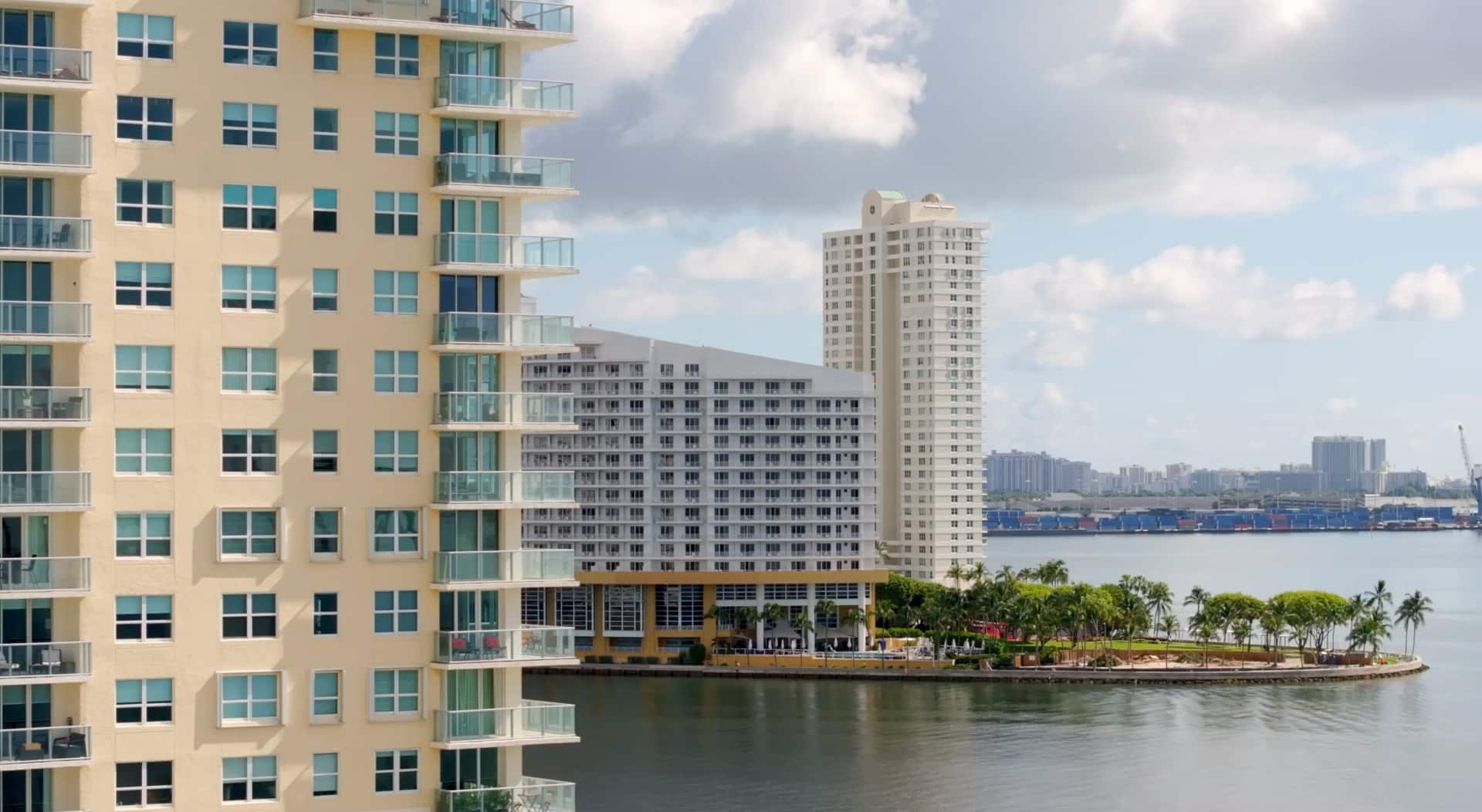 Subscribe to our Newsletters
Stay up-to-date in real-time.