Word on the street >Application Window Opens for Best Post-Transaction Performance Award; Walking on Eggshells? Read This.
Word on the Street: Issue 164
Weekly real-time market and industry intelligence from Morrissey Goodale firm leaders.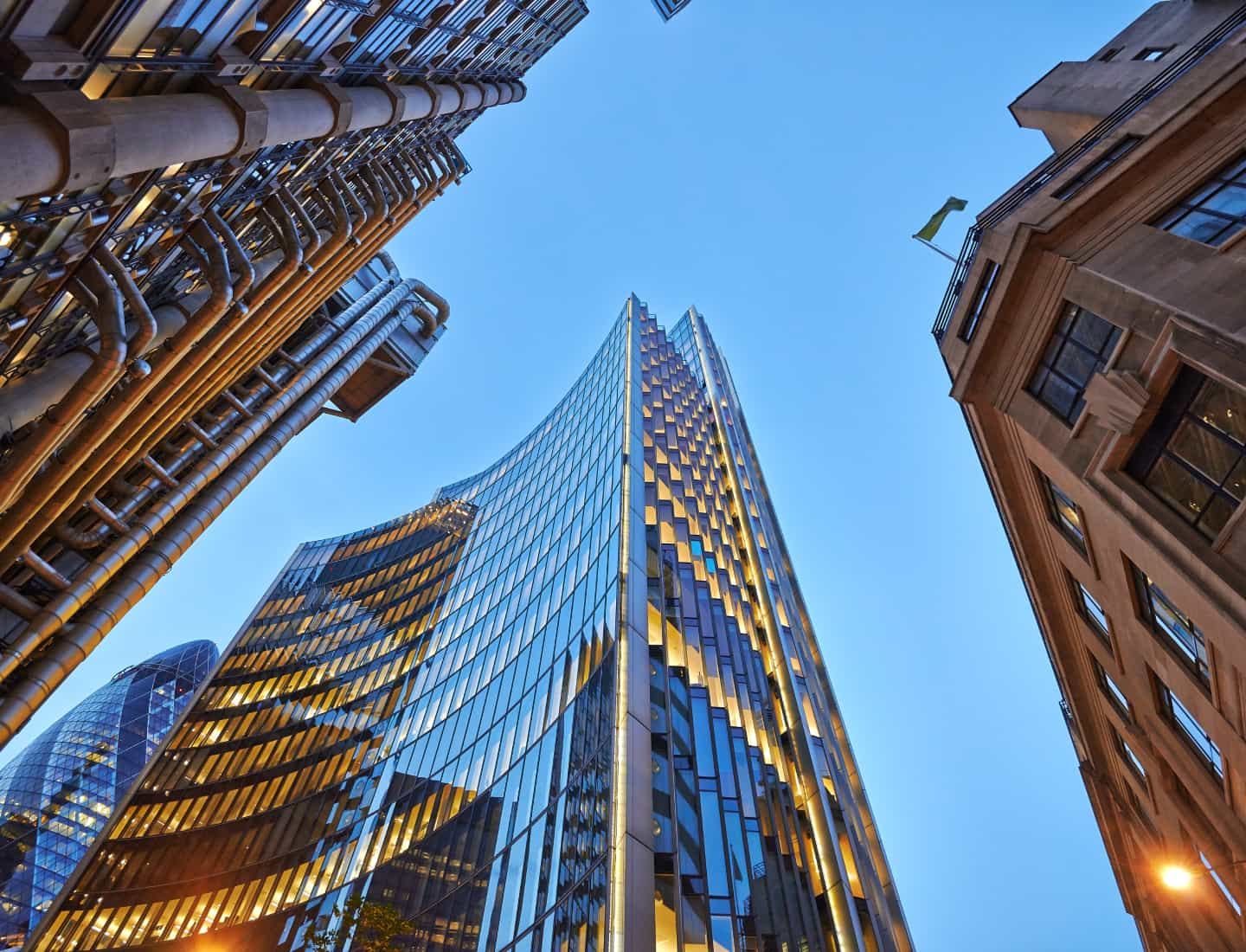 In observance of Labor Day, there will be no Word on the Street next Monday. Our next issue will be published on Monday, September 11.
Application Window Opens for Best Post-Transaction Performance Award
Introduction
The application window is now open for the 2023 Best Post-Transaction Performance Award—the third award in our Excellence in Acquisitive Growth Awards Series. As a reminder, recipients of the first two awards in the series this year were:
IMEG (Rock Island, IL) (ENR #57): Winner of the Most Prolific and Proficient Acquirer Award, given to the design or environmental firm that made the most acquisitions in 2022.
Terracon (Olathe, KS) (ENR #20): Winner of the Most Innovative Acquirer Award, given to the design or environmental firm that introduced a specific improvement in their deal-making or deal-integration process in 2022 that resulted in measurable improvements.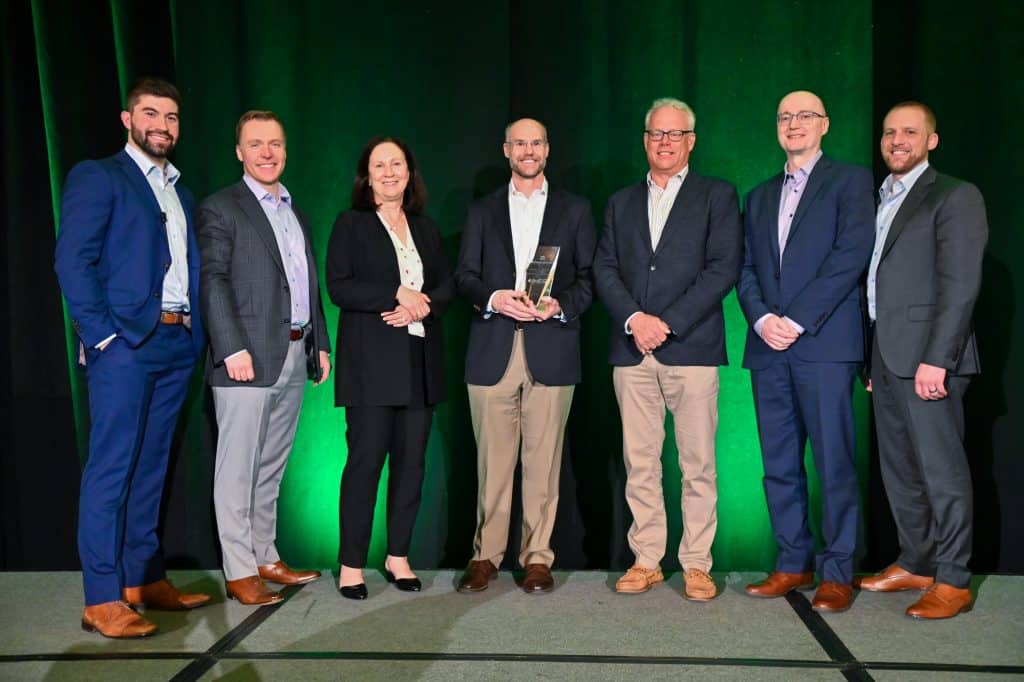 Most Prolific and Proficient Acquirer Award
IMEG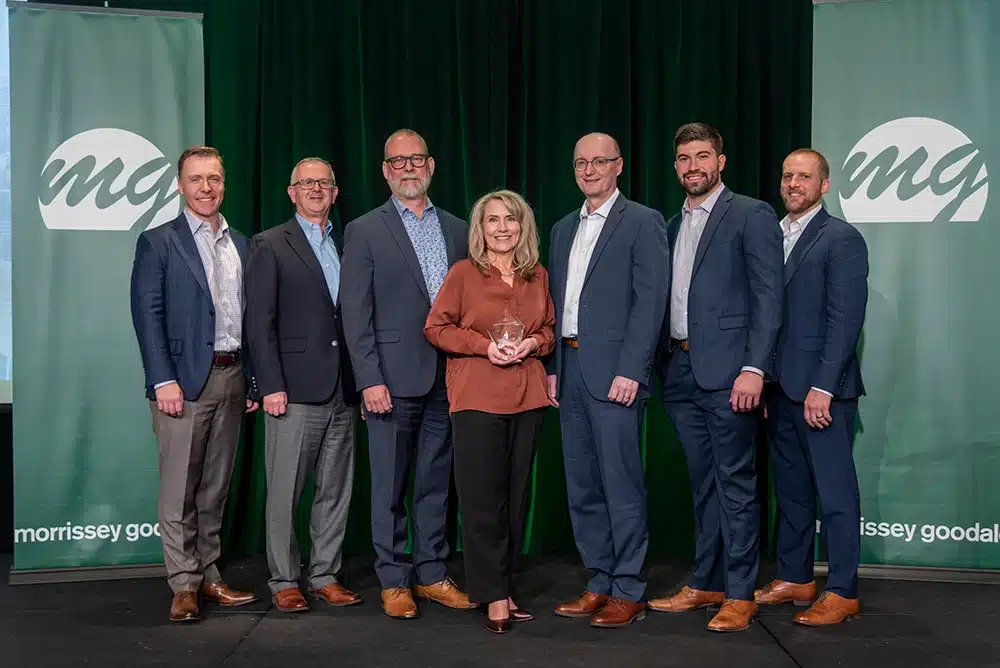 Most Innovative Acquirer Award
Terracon
Context
We created the Excellence in Acquisitive Growth Awards Series for two reasons. First, to recognize those acquirers that are leading the way in improving how consolidation happens in our industry. Second, to share best practices so that collectively the industry achieves better outcomes from M&A in terms of client satisfaction, employee engagement, and value for investors.
Industry consolidation continues at a transformational pace of over 450 transactions a year. So, it's in the best interests of all industry stakeholders—project owners, firm shareholders, managers, and employees—that consolidation takes place professionally, creating greater value, more stability, enhanced client service, and improved resource allocation.
Performance Matters
The Best Post-Transaction Performance Award recognizes those acquirers that are bringing the most meaningful positive business impacts to the firms that they are acquiring. The award recipients will be known for their ability to create extraordinary value for all stakeholders through their acquisitions.
Lessons Learned
In creating the benchmark to assess post-transaction performance for this award, we spent the past couple of months connecting with executives from multiple acquirers—both clients and friends of the firm—to get their input. From those conversations we took the following three points that are fundamental to how we have designed the performance assessment tool for this award.
A universal set of post-transaction KPIs does not exist. Post-transaction KPIs vary from buyer to buyer. For example, some acquirers track profitability post-transaction; some do not. A number of buyers track "synergy," but many (most?) do not. There are a variety of reasons why this is. For example, smaller acquirers may not have the reporting capabilities to track the KPIs that larger acquirers do. Different buyers are focused on different success factors—revenues versus profits, for example, and report what they believe to be most important. The bottom line is that there is no set of post-transaction KPIs that all acquirers reference. In that regard, this award and the benchmark of post-transaction performance is something new for our industry.
Timelines vary. Buyers assess "success" on different schedules. Some buyers judge performance over the year immediately after the transaction. Still others see the 24 months after they close a deal to be enough time to assess whether the acquisition has been a success or not. Still others use a timeline of 36 months for their calculations.
Size matters: In general, the smaller the acquisition, the sooner an acquirer can effect meaningful changes in performance.

At the other end of the spectrum, the larger the acquisition, the longer it can take for an acquirer to realize measurable improvements (see point 2 above).
Measuring Performance
We took these three points and combined them with our experience from the 196 transactions that we have helped close since our founding to arrive at a simple, objective, post-transaction Acquisition Performance Indicator (API) that incorporates performance in the areas of revenue, profit, backlog, and voluntary turnover in the 12 months following the date of the acquisition.
Recognizing the variability in reporting and timelines for measurement of performance due to the size of an acquisition, there will be three categories of award recipient. The first is for acquisitions up to $10 million in revenue, the second is for acquisitions between $10 and $50 million, and the third is for acquisitions over $50 million.
Eligibility and Application
Any firm that has made an acquisition of an AE or environmental consulting firm between January 1, 2018, and September 1, 2022, is eligible to apply for the award.
We've designed the application process to be both simple and confidential, requiring no proprietary financial information from the applicant.
If you've made an acquisition that you're proud of, one that has been a high-performer since you acquired it and you believe merits consideration, then we invite you to begin the application process by clicking the button below:
The window for applications is open until October 6.
Award Ceremonies and Announcement of Recipients
The awards will be presented at our Texas and Southern States M&A, Strategy, and Innovation Symposium in Houston on October 25-27. Awards will be presented to the acquirers with the highest APIs in each of the three size categories of acquisition.
If you have any questions about whether your firm is eligible for the application process or the application process itself, please contact our awards department at [email protected].
Walking on Eggshells? Read This.
Your firm has a mountain of backlog to process—and at the same time, leads keep pouring in. It looks like more bright days ahead filled with opportunity and optimism, and you want to make as much hay as you can before the weather turns. But you've got a real problem, and you don't really know what to do about it—some of your key employees simply don't share the same level of urgency you do and refuse to get out of second gear.
Even more troubling, the examples they continue to set are starting to take root in the firm's culture. More than once you've muttered to yourself, "You know, 'work' is included in 'work-life balance.'" You'd love to say it out loud, but you've got to bite your tongue—sometimes clean through.
After all, you can barely staff the work you have now, never mind the two giant projects that are going to hit next week. You can't afford to tick someone off at this point and essentially do your rival's recruiting for them. But how much more can you stomach? They know they can take advantage of the situation and your good nature, so that's exactly what they will continue to do. You can see it developing as plain as day in a number of ways, including, but not limited to:
Reduced work effort: You're seeing shorter workdays (and fewer of them), limited effort, and clear lines drawn in the sand about the lengths they'll go to achieve a certain level of quality.
Lack of initiative: Forget about going above and beyond their job responsibilities. You've seen next to nothing in terms of new ideas, improvements, or innovations that could benefit the company.
Missed deadlines: More and more deadlines are extended or missed entirely, and no one but you seems to care all that much about it.
Selective client engagement: Only the plum projects with the cool clients get attention while bread-and-butter projects with the "dull" clients are left understaffed or with a far less experienced team.
Limited knowledge-sharing: They hoard knowledge and expertise to make themselves indispensable to the company, and suddenly silos are popping up where they never existed before.
Unwillingness to adapt: They use their established position to resist adapting to new technologies or methodologies, daring you to push them out of their comfort zones.
Minimal engagement: On the rare occasions when they do show up for company activities, team meetings, or company events, they still aren't really "there."
Coasting on past achievements: They came through in crunch time—delivering that giant project to a happy, grateful client—and were compensated handsomely for it. But in the last six months, they've throttled it way down, which is bad enough—but they still feel entitled to a big raise and bonus at the end of the year.
While you admit to yourself that frustration is likely clouding some of your observations and interpretations, your patience has run out. So, what are you going to do about it? What can you do about it?
Dealing with employees who might be underperforming due to a perceived lack of consequences can be tricky. It's important to approach the situation with a balance of understanding and accountability. Here are some constructive and respectful ways to address the challenge:
Start a dialogue: Initiate a conversation with underperforming employees to discuss their performance and any concerns they might have. Create a safe and non-confrontational space where they can express their thoughts and feelings about their roles, workloads, and any challenges they're facing.
Set clear expectations: Define performance expectations for their positions, including responsibilities and outcomes. Make sure they understand what is expected of them and how their performance contributes to the success of their teammates and the firm.
Give regular feedback and coaching: Provide consistent and rapid feedback on their performance, highlighting both strengths and areas that need improvement. Offer guidance and coaching to help them enhance their skills and address any performance gaps.
Establish performance improvement plans (PIP): If the underperformance continues, consider implementing a structured PIP. Outline specific goals, timelines, and actions the employees need to take to improve their performance.
Present development opportunities: Whether it's offering specialized training, skill development, or growth opportunities, show that you are invested in their professional growth. This level of commitment and engagement on your part can spur underperforming employees to contribute at a higher level.
Instill accountability and establish consequences: While being respectful, make it clear that consistent underperformance is not acceptable and will have specific consequences, such as loss of privileges, role reassignments, compensation adjustments, or even termination. Discuss the impact their level of performance has on teams, projects, and the company as a whole.
Check in regularly: Schedule periodic one-on-one meetings to monitor progress and discuss any challenges they might be facing. These frequent check-ins demonstrate your commitment to their success and gives them a chance to address challenges and concerns.
Involve them in the solution: Ask underperforming employees for their input on how to improve their performance, address challenges, and enhance their engagement.
Recognize performance: Recognize and acknowledge performance improvements. Publicly celebrate successes and milestones to motivate the employee and show that their efforts are valued.
·Document: Keep records of discussions, feedback, and any improvement plans. This documentation can be helpful if the situation escalates or if you need to provide evidence of ongoing efforts to address the issue.
Part ways, if necessary: If the underperformance persists despite your best efforts, consider parting ways. You simply can't allow the firm to be held hostage by those who consistently put themselves above their co-workers, clients, and the firm.
Keep in mind that every employee is unique, and there might very well be underlying reasons for their behavior. Your approach should be tailored to the individual while maintaining a consistent standard of performance and accountability across the team. No special deals. The ultimate goal is to foster a culture of continuous improvement and mutual respect so employees want to fully invest themselves in the success of your firm.
How have you dealt with instances of underperformance at your firm? Were you successful? Share your thoughts by sending an email to [email protected].
Market Snapshot: Amusement and Recreation (Part 2)
Weekly market intelligence data and insights for AE firm leaders.
Last week's post featured overview, size, and outlook information about the amusement and recreation market for engineering and construction. If you missed it, you can check it out here. This week we will cover drivers, trends, and hot spots.
Drivers
Disposable income and available leisure time
Travel industry volumes (domestic and U.S.-inbound)
Urban vs. rural population and age groups
Health security
Trends
From a broad perspective, the category has had a boost due to pent-up demand and an increase in physical and mental health and wellness focus.
The subcategory involving sports facilities, stadiums, and arenas—one of the largest within amusement and recreation—has seen significant trends toward creating flexible spaces that can accommodate a larger variety of event types as well as a wider public. Energy efficiency is a huge priority as new technologies are implemented for lighting, climate control, and user experience.
Parks and recreation is a large category within the public sector. Funding for parks has grown, allowing for significant improvements and making it the fastest-growing subcategory within amusement and recreation this year. According to NRPA.org, key trends include the use of digital twin maps and, of course, pickleball facilities (along with noise complaints). With the increase in health and wellness consciousness, parks are increasingly becoming critical community support systems, regarded as anchor institutions or community "wellness hubs," a designation traditionally tied to universities and hospitals ("eds and meds").
Local governments throughout the country are recognizing that the outdoor recreation sector is growing and are considering a more strategic approach by merging agencies and functions responsible for tourism with those overlooking parks and recreation.
Amusement parks, which have been struggling with labor shortages, are ramping up immersive experiences with augmented and virtual reality technologies.
Hot Spots
Fast-growing recreational and professional sports, such as pickleball, lacrosse, and e-sports. Pro soccer leagues (Major League Soccer and United Soccer League) are expanding in the U.S. and Canada.
Within stadiums and convention and performance centers, electrical, plumbing, and HVAC represent a significant portion of total construction costs.
Outdoor recreation projects, such as parks and trails.
To learn more about market intelligence and research services offered by Morrissey Goodale, schedule an intro call with Rafael Barbosa. Connect with him on LinkedIn.
Weekly M&A Round Up
Consolidation in the South continues: Last week we reported yet another deal in the South, this time in Arkansas, along with other deals in KS, WA, MD, NY, and CA. An additional global deal was reported in Ireland. You can check all the week's M&A news here.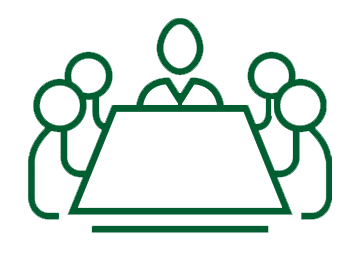 Are you interested in serving on an AE firm Board of Directors? 
We have numerous clients that are seeking qualified industry executives to serve on their boards. If you're interested, please upload your resume here.
March 20-22, 2024 Miami, FL
Southeast M&A and Business Symposium
Over two information-packed days, come together to discuss strategy, innovation, and M&A trends while networking with AE industry executives.
View Details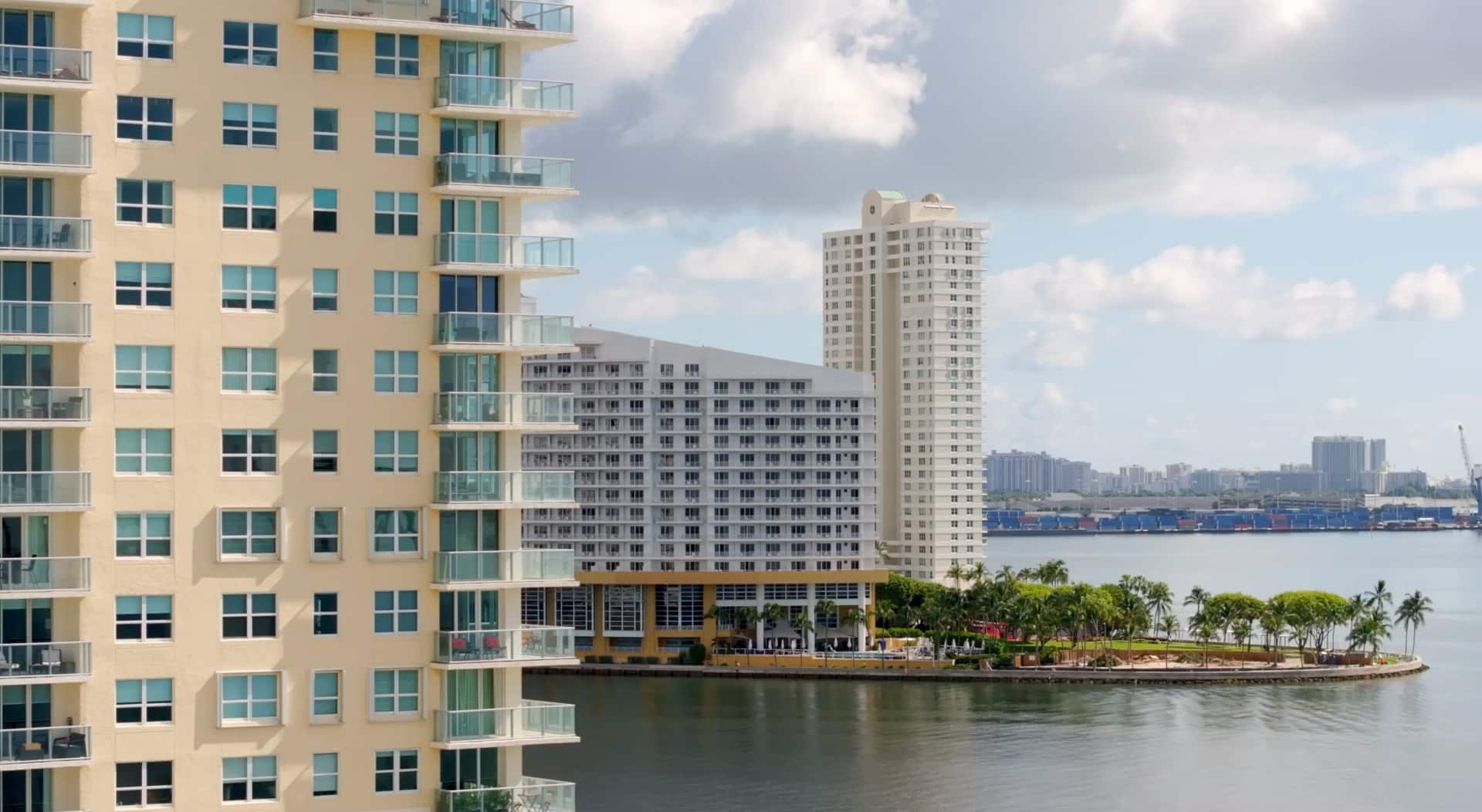 Subscribe to our Newsletters
Stay up-to-date in real-time.