Word on the street > Requiem for a Firm—A Timeline of Decline
Word on the Street: Issue 129
Weekly real-time market and industry intelligence from Morrissey Goodale firm leaders.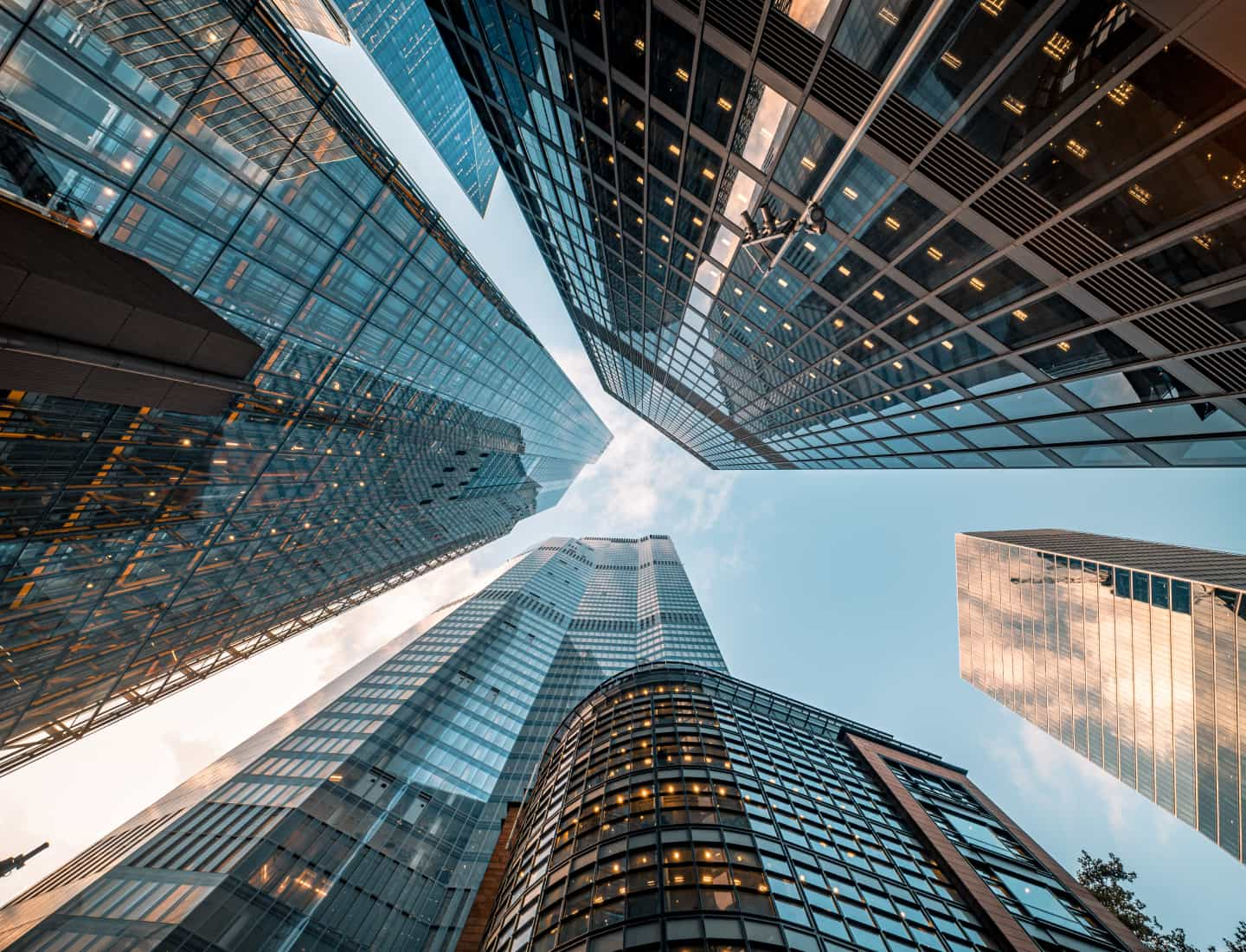 Requiem for a Firm—A Timeline of Decline
This is heavy stuff to kick off the holiday season. But…this past decade of industry expansion has covered up some egregious leadership behavior and management practices at the top of more than a few design and environmental firms. Time waits for no one. And the bills are now coming due. Together—"gradually and then suddenly"—Hope, Hubris, Procrastination, Incompetence, and Dysfunction conspire to destroy professional services firms. See if you can spot these actors in this reverse timeline (note to self, must rewatch Memento) of the final, painful year of a once-successful firm.
11/28/2022: ENR 500 designer HHPI&D files for bankruptcy in the midst of litigation involving current and former shareholders and employees. The storied designer of some of the nation's most iconic buildings sought Chapter 11 protection in the U.S. Bankruptcy Court for the District of Delaware with over $200 million in debt.
11/15/2022: WhiteKnight Equity pulls its offer for HHPI&D citing "a changed interest rate environment, lack of faith in management's forecasts, and concerns management cannot make necessary changes to turn the firm's fortunes around."
11/3/2022: The Federal Reserve announced that it's raising interest rates by 0.75 percentage points following its November 1-2 meeting, bumping the federal funds rate to a target range of 3.75% to 4%. It's the fourth straight time the Federal Reserve has raised rates 75 basis points, as the central bank rapidly reduces liquidity to the financial markets to help tamp down high inflation.
10/15/2022: WhiteKnight Equity raises concerns that HHPI&D management is not uploading information to their due diligence data room fast enough. LPMG—the national accounting firm performing WhiteKnight's Quality of Earnings assessment—expresses frustration with HHPI&D management's inability to be available for interviews around forecasts and management practices. The CEO's daughter posts photos on Instagram from Tuscany of the family dining on truffles.
10/1/2022: The board signs a Letter of Intent to recapitalize with WhiteKnight Equity—the family office of the 19-year-old founder of cryptocurrency exchange XTC. HHPI&D's investment banker received offers from 20 strategy acquirers and investors. However, WhiteKnight tendered the only offer that allowed current shareholders to realize any positive cash value after paying off debt. The other 19 suitors had such little faith in management's forecasts and were so underwhelmed with recent performance that they assigned minimal value to the firm and for the most part delivered any value in an earn-out. The board celebrates the Letter of Intent with a blowout party (including a "bottomless champagne fountain") at the CEO's company-paid country club. The CEO announces that with "our future secured" he is planning to take his annual month-long company-paid truffle hunting trip to Italy in a few weeks. Happy Days.
7/21/2022: It's now a full half-year of red ink on the bottom line. More top talent leaves. Contentious discussions between the board and current minority shareholders have descended into lawsuits. The board retains an investment banker to find a buyer or investor with a directive that "we will only accept top dollar and the best terms" because of "our reputation and portfolio." The firm's CEO attends his fifth industry conference of the year—this time as a keynote speaker to talk about "What it takes to be successful." Enviro+ has now lost five times as much money as what HHPI&D paid for the acquisition. The firm's CFO resigns—she's had enough of not being listened to. The firm's CEO—on advice from his daughter—tells the HR Director to launch an internal social media campaign #allinforHHPI&D to "boost morale." Voluntary turnover among Gen Y and Gen Z employees immediately spikes.
6/4/2022: Retired shareholders file multiple lawsuits against HHPI&D. Two of the firm's "rising leaders" and best client managers depart to start their own firm—taking staff and clients with them. The firm's public sector work picks up, but not nearly enough to compensate for the continued slowdown of development work and meltdown of Enviro+, which is shedding clients. The firm has now lost money for five consecutive months. However, the board hopes that things will turn around in the second half of the year—despite the fact that for the past decade the firm has been unable to ever hit its financial forecast. Sub-consultants are refusing to continue work on projects unless they get paid up front. The bank is calling daily. Recruiters are aggressively reaching out to staff at all levels. The board approves a blow-out, all-expenses-paid July 4th party for all senior managers at Euro Disney.
4/15/2022: The firm's first-quarter financials are a disaster. HHPI&D takes a huge loss. It's a shock to the board, who have returned from a two week "strategic planning retreat" and fishing trip in Alaska. (The CFO has been sounding the alarm weekly on the expected loss since the start of the year—but is ignored.) The firm's largest client—a national homebuilder accounting for 50% of the firm's work and backlog—"pauses" all of its projects. It also "pauses" all of its payments to vendors. Federal and state projects expected to start in Q1 all get pushed to the right. HHPI&D maxes its line of credit and long-term lending facility to meet payroll. It stops paying sub-consultants. The board notifies retired shareholders that it will have to suspend payments on their buyouts. It notifies current shareholders that it will be restructuring their buy/sell terms to pay them out over fifteen years instead of five. Enviro+ posts a record loss and gets fired by three clients for inability to perform. The board authorizes the lease of a second suite at Nirvana Towers.
1/12/2022: The annual HHPI&D board meeting is held (as it always is) at Nirvana Towers, the only five-star hotel and residences in the firm's headquarters city. The CEO has a company-provided residence there—ostensibly to entertain clients and for the use of out-of-town managers. But in reality, it's used exclusively by the CEO's daughter and her out-of-town friends. First agenda item for the board is authorization of record leadership and management bonuses. The all-internal board approves them unanimously. The second agenda item is a discussion of the firm's 2021 financial performance. Once again, HHPI&D's top line was essentially flat, and the firm experienced its seventh consecutive year of single-digit profitability. This performance was nowhere near enough to (a) meet its obligations to retired (and retiring) shareholders ("Our record backlog will allow us to figure that out in due course."); (b) pay the necessary bonuses to high-performers ("Not to worry, they'll stick with us because of our awesome HHPI&D culture and the potential to be owners."); and (c) invest in the highly anticipated and much-needed project management system ("We can defer that to 2023."). For the third agenda item, the firm's CFO once again raises concerns that HHPI&D's acquisition of Enviro+ is bleeding the firm dry. Her concerns are dismissed—as they always are—by the COO, whose brother-in-law runs the Enviro+ business unit. He believes it "will have a breakout year in 2022." The rest of the board wholeheartedly agrees—although they have not data or reports to back up that assessment. The fourth and final agenda item is framed as "HHPI&D's commitment to sustainability," which turns out to be authorization of new company-leased Rivians for all board members.
Variations of the HHPI&D narrative are in play across the industry. Don't let it happen at your firm. Questions or comments? Email or call Mick Morrissey at [email protected] or 508.380.1868.
2022 Thanksgiving Leftovers
Here we are again—the Monday after Thanksgiving. You've worked your way through the last of the turkey in all of its post-Thanksgiving Day forms, the stuffing is long gone, and what's left of the mashed potatoes is more or less petrified. Getting dressed this morning, you noticed your pants were a tad snug.
And, of course, many of you are struggling to go on with life after a Patriots Thanksgiving Day defeat (yeah, right). As painful as that was for yours truly, I have a job to do, so I'm going to stick with the Thanksgiving football theme and revisit relatable quotes from some past Gridiron Greats to make a few points you just might find valuable.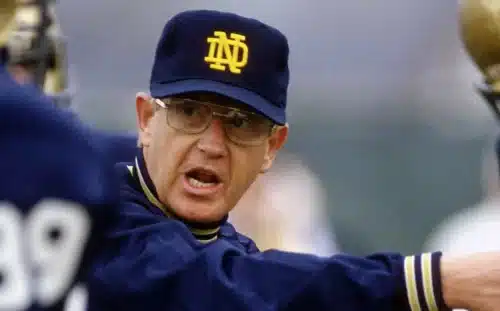 "If what you did yesterday seems big, you haven't done anything today."

– Lou Holtz, Notre Dame
My first guarantee is that on this very Monday after Thanksgiving, there are AE firm leaders who are thinking, "What is our firm going to do over the next five years to set us up for the next 20?" and, "What will we do today to help us solve big problems for our clients tomorrow?" My second guarantee is that on this very Monday after Thanksgiving, there are AE firm leaders thinking, "We did a pretty darn good job getting through Covid, so let's just get through today first, and maybe after that we'll start thinking about resiliency, digital, etc." My third guarantee is that you won't complete game-changing, downfield passes if you don't try to throw any.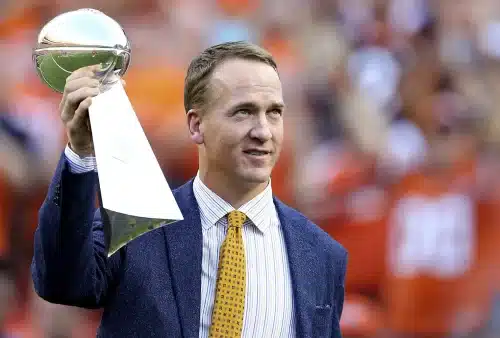 "The most valuable player is the one who makes the most players valuable."

– Peyton Manning, Indianapolis Colts/Denver Broncos
As a Patriots fan, I have to hold my nose when I say this, but Peyton Manning makes a good point. People in our industry tend to believe their knowledge and network is what their firms value most about them (often a grounded assessment, by the way); therefore, they keep a tight grip on their most precious "assets." But when they build and freely share their knowledge and network with others, it comes back to them and their organizations tenfold. The AE industry has long celebrated rainmakers and project leaders. Perhaps it's time we value those who develop and advance others in their careers, as well.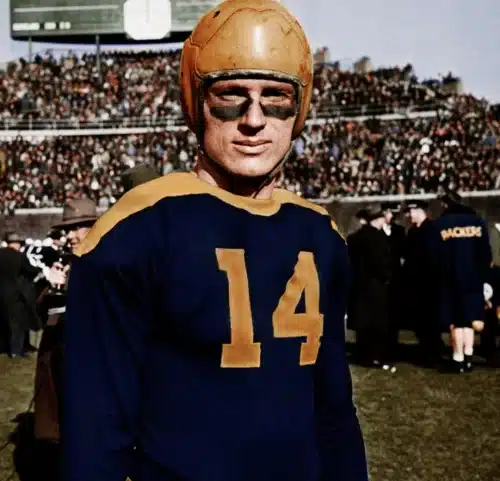 "For every pass I caught in a game, I caught a thousand in practice."

– Don Hutson, Green Bay Packers
I hear people say, "I'm not good at selling," or "I'm a terrible at giving feedback." I don't buy it. You're either practiced at something or you're not. If you bake a pie once a year, it's a hard thing to do. If you bake one every day, it becomes an easy thing to do. Most of us will never be Olympians, but we can all get better at doing certain things if we're willing to put in the practice.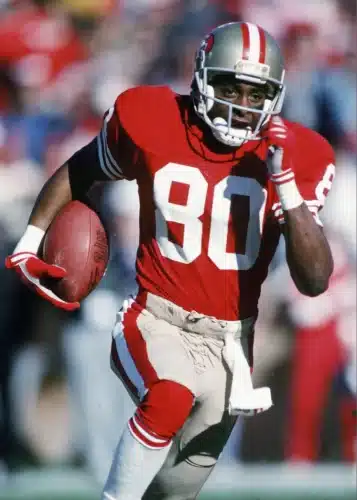 "Today I will do what others won't, so tomorrow I can accomplish what others can't"

– Jerry Rice, San Francisco 49ers
There is so much upside to be gained by industry firms that are disciplined enough to consistently make firm-wide improvements. In these firms, you won't ever hear the phrase, "Because that's the way we've always done it." They manage change, celebrate successes, monitor progress, and never give in to inertia. Focus, determination, and a commitment to continuous improvement is how exceptional firms create the foundation for long-lasting competitive advantages.
"The person who complains about the way the ball bounces is likely the one who dropped it."

– Lou Holtz (again)
"We struggle with accountability" is a common refrain heard throughout the AE industry. As owners of firms we look for people who can and will act in ways that take care of our companies as we intend to take care of our companies. In particular, we want people who own their experience of working in the firm, own the clients' experience of the firm, and own the results of the firm. In this context, the word "own" means fully responsible. Imagine the possibilities if everyone in your company had an "ownership mindset."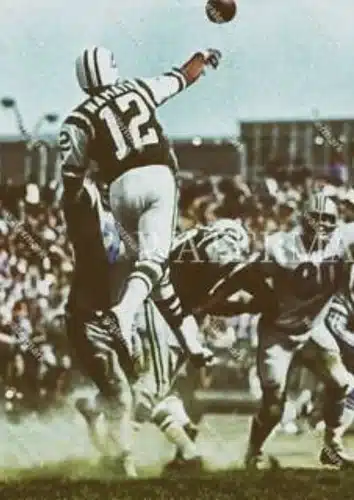 "If you're not gonna go all the way, why go at all?"

– Joe Namath, New York Jets
Developing a collective vision statement is a great opportunity to circle the wagons and paint an attractive picture of your firm at some point in the future. Interestingly, shooting too high happens a lot less frequently than shooting too low. And seldom is it the soon-to-be-retired CEO who's trying to keep everyone's feet on the ground. More often, it's the next in line that float rather pedestrian potential futures and who require significant encouragement to think about greater possibilities. If this dynamic exists in your firm, figure out why. Could it be that they've never been challenged to throw deep?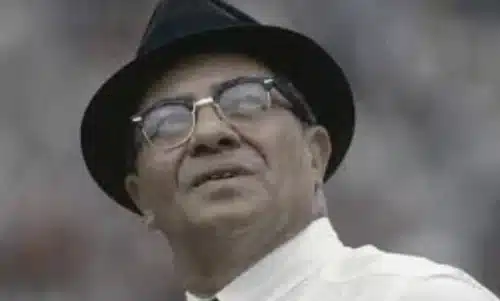 "It's not whether you get knocked down, it's whether you get up."

– Vince Lombardi, Green Bay Packers
We all get knocked down. We all get things wrong. It's not the most enjoyable experience in the world, but it is a chance to learn. Errors are not shameful failures that are better kept from the light of day. Instead, they represent opportunities to get smarter and avoid the costliest of mistakes. Learning requires a different relationship with "wrongness" and an understanding that trial and error is necessary to the process. So get up, dust yourself off, and figure out how to get it right.
For help with making your AE firm even more successful, call Mark Goodale at 508.254.3914, or send an email to[email protected].
50 in 50: New York, Ohio, and Pennsylvania
50 states in 50 weeks: U.S. states economic and infrastructure highlights.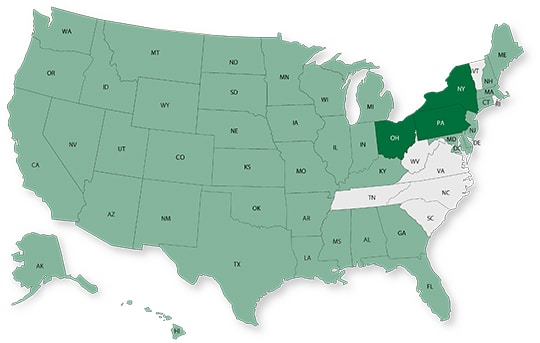 Our team is putting together new content and a different format to kick off 2023 Word on the Street. For that reason, we will be publishing the remaining states of the 50 In 50 Series in a combined fashion. This week we are featuring New York, Ohio, and Pennsylvania.
Key Economic Indicators
| | | | |
| --- | --- | --- | --- |
| Measure | New York | Ohio | Pennsylvania |
| | | | |
| GDP (billions) | $1,491.8 | $615.4 | $713.7 |
| | | | |
| GDP 5-year CAGR (U.S.: 1.6%) | 1.2% | 1.0% | 0.7% |
| | | | |
| GDP per capita (U.S.: $58,154) | $76,418 | $52,927 | $56,014 |
| | | | |
| Population (millions) | 19.8 | 11.8 | 12.9 |
| | | | |
| Population 5-year CAGR | 0.3% | 0.2% | 0.3% |
| | | | |
| Unemployment (U.S.: 3.7%) | 4.4% | 4.2% | 4.0% |
| | | | |
| Economic outlook ranking | #50 | #19 | #37 |
| | | | |
| Fiscal health ranking | #41 | #26 | #38 |
| | | | |
| Overall tax climate ranking | #49 | #37 | #29 |
* Compounded annual growth rate (2017-2021)
Top three industries by GDP Growth (last five years):
| | | | |
| --- | --- | --- | --- |
| # | New York | Ohio | Pennsylvania |
| | | | |
| #1 | Information | Mining, quarrying, and oil and gas extraction | Management of companies and enterprises |
| | | | |
| #2 | Management of companies and enterprises | Agriculture, forestry, fishing and hunting | Information |
| | | | |
| #3 | Finance and insurance | Finance and insurance | Manufacturing |
Areas with the highest population percentage increase in 2021 vs. 2020:
| | | | |
| --- | --- | --- | --- |
| # | New York | Ohio | Pennsylvania |
| | | | |
| #1 | Kingston, NY Metro Area | Columbus, OH Metro Area | Harrisburg-Carlisle, PA Metro Area |
| | | | |
| #2 | Poughkeepsie-Newburgh-Middletown, NY Metro Area | Mansfield, OH Metro Area | East Stroudsburg, PA Metro Area |
| | | | |
| #3 | Watertown-Fort Drum, NY Metro Area | Coshocton, OH Micro Area | York-Hanover, PA Metro Area |
Infrastructure Highlights
New York received a 'C' grade in its 2022 ASCE report. Roads, transit, and wastewater infrastructure systems were considered to be in poor condition. To date, approximately $5.5 billion has been announced for roads, bridges, safety, and major transportation projects as part of the Bipartisan Infrastructure Law (BIL) in the state. This month, in an effort to fund critical water infrastructure projects, the state announced over $300 million towards the following grant programs: Water Infrastructure Improvement Grant, Intermunicipal Grant, Green Innovation Grant, and Engineering Planning Grant.
Ohio had seven categories rated as poor in last year's ASCE report. Drinking water, hazardous waste, inland waterways, levees, roads, stormwater, and transit dragged the state's grade down to a 'C minus.' Nevertheless, progress is being made in several fronts. According to the ARTBA, after one year of BIL, Ohio has started 1,665 transportation projects and $241 million has been announced thus far to fund water projects. Ohio is also making headway on its plans to implement electric vehicle infrastructure. ODOT is now accepting proposals for installation and operation of charging stations throughout the state.
Pennsylvania's grade in 2022 remains a 'C minus' (the same as the 2018 ASCE report card). The state has made good progress but will need to pay special attention to bridges, drinking water, stormwater, transit, and wastewater as those categories received poor grades on the assessment. Of all U.S. states, Pennsylvania has the second highest number of bridges in poor condition. Another growing concern is the fact that one-third of the water systems tested for PFAs were found to have unsafe chemical levels.
AE Industry
| | | | |
| --- | --- | --- | --- |
| AE Industry Metric | New York | Ohio | Pennsylvania |
| | | | |
| ENR 500 firm headquarters | 34 | 23 | 24 |
| | | | |
| M&A buyers since 2018 | 184 | 62 | 87 |
| | | | |
| M&A sellers since 2018 | 86 | 55 | 77 |
For customized market research, contact Rafael Barbosa at [email protected] or 972.266.4955. Connect with him on LinkedIn.
Weekly M&A Round Up
Industry M&A is up 8% over the past 12 months: With about a month left in the year, domestic M&A is on track for another record year. Last week we reported three deals, one in California, Canada, and the UK. You can check all the week's M&A news here.
October 25-27, 2023 Houston, TX
Texas and Southern States M&A, Strategy, and Innovation Symposium
Over two information-packed days, come together to discuss strategy, innovation, and M&A trends while networking with AE industry executives.
View Details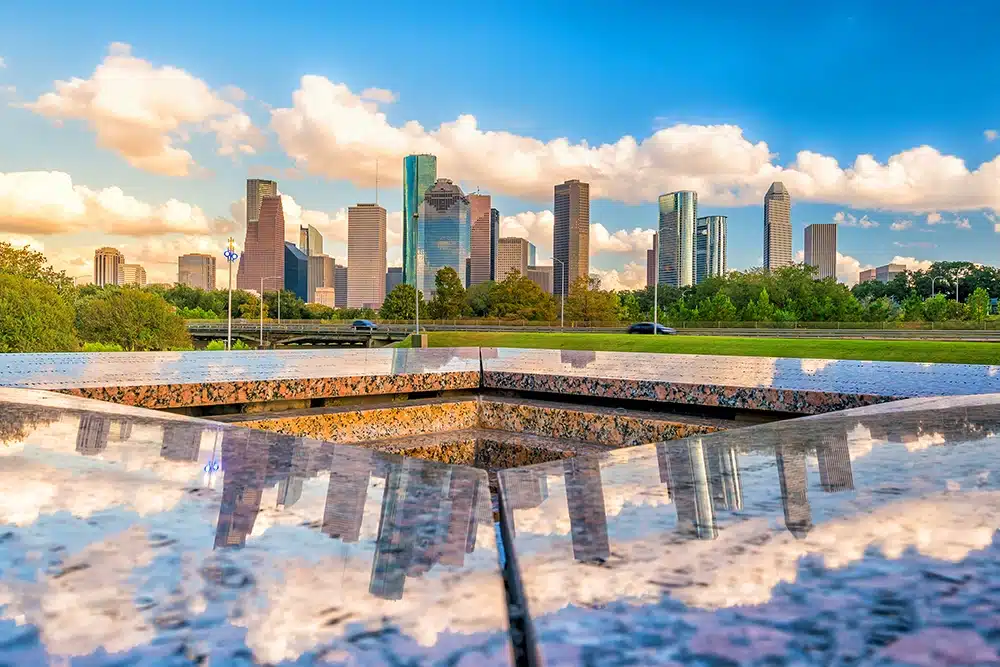 Subscribe to our Newsletters
Stay up-to-date in real-time.