Word on the street > AE Industry Intelligence: Issue 78
AE Industry Intelligence: Issue 78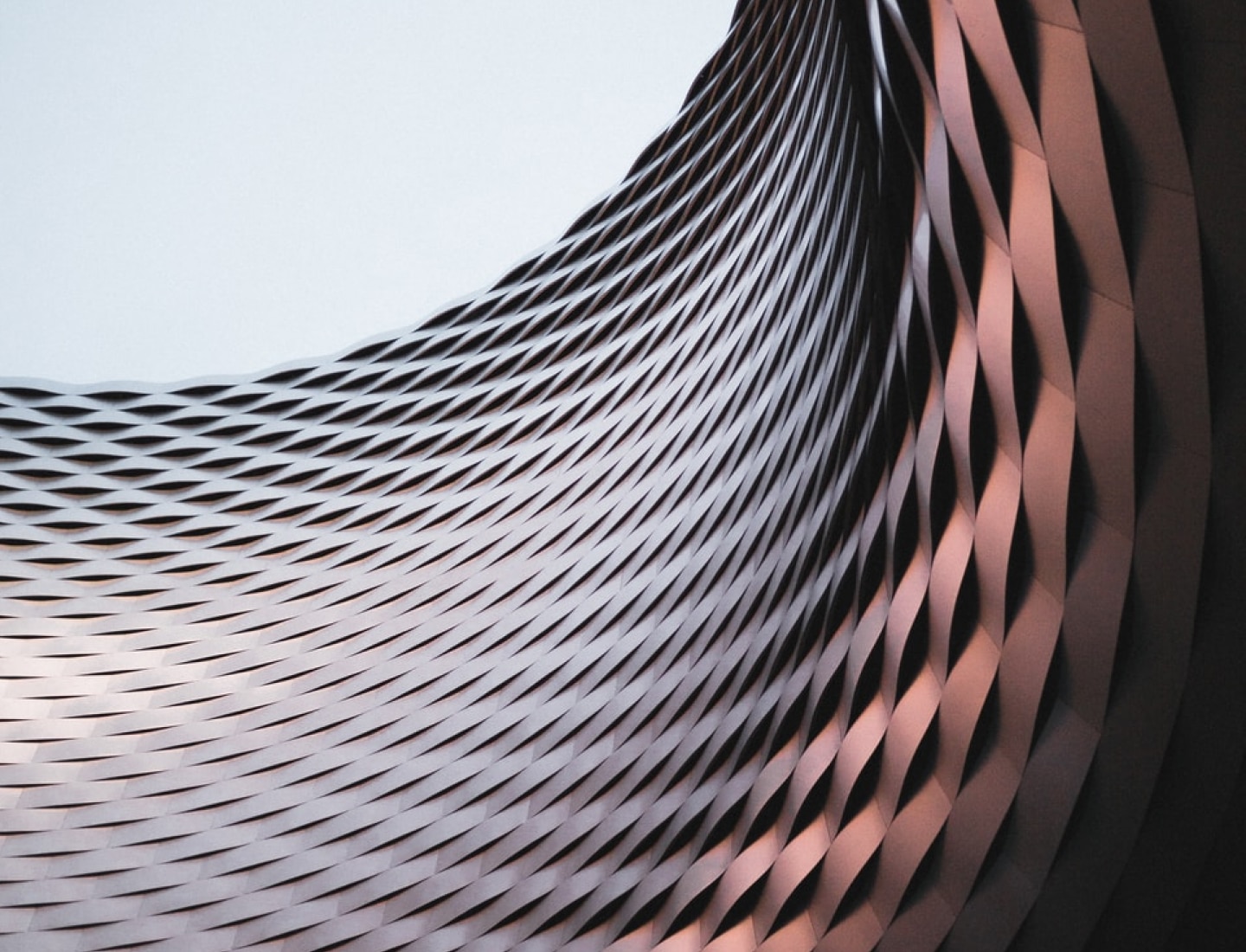 The six big takeaways from our Texas M&A Symposium
We just got back from our Texas M&A Symposium at the beautiful Post Oak Hotel in Houston. It was great to reconnect in person with industry leaders, M&A decision makers, and investors after 18 months of virtual interaction. Here are the six big takeaways from the Symposium.
Industry M&A—we're in uncharted territory! Year-to-date there have been 335 transactions of A/E and environmental firms. That number eclipses the prior full-year record of 318 deals set in 2019. And there's still two months to go in the year! We're anticipating that deal-making in Q4 will be lit and that 2021 will be the first year to see 400-plus transactions. There has been a step-function increase in the pace of industry consolidation since 2018, and it's only gathering momentum.
Jaw-dropping deal multiples: When we were last in Houston in October 2019, we reported that deal valuations were at record levels. Well guess what? EBITDA multiples across all quartiles have increased over the past two years. Median multiples are up 7.6%. Upper-quartile multiples have jumped 7.5%. And lower-quartile multiples edged up 4.8%. Bottom line—it's a great market for sellers.
Confidence among buyers is at record-high levels: How do we measure that confidence? In our cross-border M&A activity index. In 2021, 7 in 10 transactions have involved the acquirer buying a firm in a different state. We've never seen this level of interstate deal-making before. Buying across state lines is riskier than buying in-state. But that train has left the station, and buyers are using acquisitions to aggressively diversify. Message for sellers—there's a high probability that your buyer does not move in the same local professional industry circles that you do.
Everything's not just bigger in Texas: It's also more valuable. Well, at least that's the case for Texas A/E and environmental firms. All things being equal, a firm in Texas is 14% more valuable than one in any other state in the Union.
All roads lead to the Texas Triangle: The area bounded by Dallas-Fort Worth, Houston, San Antonio, and Austin—known as the Texas Triangle—is by far the most active region for industry deal-making in the state. It's no surprise. With some 500,000 people moving to Texas annually and most of them heading to the Texas Triangle, the demand for design and environmental firms (and their valuations) is off the charts.
A fast-moving industry recapitalization: Private equity and family offices are behind over one-third of all industry deals this year. And that will likely grow to over 40% next year. Buyers backed by private equity make up the majority of the most prolific acquirers in the market. The private-capital model is supplanting the traditional employee-owned model. We are moving rapidly from a majority employee-owned industry to a minority employee-owned one. Employees will still have ownership—but on a much-diminished scale than in pre-Great Recession times.
Congratulations to our friends at Dwyer Engineering (Leesburg, VA): This week they announced their acquisition by Erdman Anthony (Rochester, NY) (ENR #385).
Missed the Texas M&A Symposium? Don't worry! We've recorded it and will be making it available soon. Sign up here to be notified when the video recording of the Symposium is available for purchase.
Speaking of Texas: Who is the leading M&A advisor serving the Texas A/E market? We are. Check out these industry-leading 25 transactions in which we have assisted Texas A/E and environmental firms to either achieve their strategic goals through M&A or enter or grow in Texas through acquisition. To see the 150+ A/E and environmental firm transactions that our team has initiated and advised on nationally, click here.
Early-bird registration for Southeast States M&A Symposium is open: Interested in growing through acquisition in the Southeast? Or are you based in the Southeast and considering a merger or sale? Or would you like to have a business-justified reason to spend a long weekend in Miami this January? If you answered "Yes" to one or more of these questions, our Southeast States M&A Symposium in Miami, Florida, is for you!
Questions? Insights? Thoughts on where all this industry consolidation is leading? Email Mick Morrissey at [email protected] or call him at 508.380.1868.
Grow? Yes. Now? Maybe.
I've seen more than my share of tugs-of-war when it comes to company growth as an A/E firm business strategy. Lots of folks assume the worst when they think about growth—the abandonment of values, the hyper-focus on money, the demolition of the sacred family culture (often known as the fear of being accountable), and the list goes on. Yet I've seen many small firms that are cold and calculating and many large firms that are friendly and engaging.
Regardless, overall, it's good to grow. Why? Here are five reasons:
Transition. For those firms that intend to internally transition ownership, increased revenue and earnings are critical to ensure that the company can finance the buyout of departing owners without sinking the ship.
Value. Revenue and earnings growth are key to increasing the value of the firm's equity. When the top line tops out, profit potential is limited.
Compensation and reinvestment. Revenue and earnings growth translate directly into greater compensation for the firm's leaders, managers, and staff today—not to mention the ability to meaningfully invest in the firm's future.
Opportunities. Growth provides more opportunities for the firm's next-generation leaders to assume greater responsibilities. Of course, that means existing leaders need to figure out how to get the heck out of the way—but that's a story for another time.
Excitement. Growth provides a more exciting and motivating professional environment for employees and plays a big role in attracting smart, hard-working people.
Yet despite these and other benefits, there are times when you need to put growth initiatives on the back burner—at least temporarily. Here are four examples of when you should pump the brakes:
Your firm is not consistently profitable. Growth takes investment and patience. If you don't have the financial wherewithal to endure a few ups and downs along the way, build up your financial (and emotional) reserves.
Your firm is top-heavy or carrying dead weight. If you have too many passengers, especially in the ownership group, resolve that issue first, whether it's getting folks re-engaged or showing them the door. Otherwise, they'll intentionally or unintentionally get in the way of sustainable, profitable growth.
Your firm is not consistently producing quality. If your firm isn't hell-bent on continuous improvement in how the work of the firm gets done, any growth will only serve to expose and magnify your problem areas, and you'll backslide fast.
Your leadership and management teams are dysfunctional. If they are, it's likely a big reason why you have problems 1-3. Is it an "I've got mine" culture? If so, fix that first.
Good things follow growth—when your company is ready for it.
For more information on how we can help your firm prepare for sustainable, profitable growth, call Mark Goodale at 508.254.3419 or email him at [email protected].
Click on the link below to access ACEC's Engineering Influence Podcast featuring Mark Goodale's discussion on how to build effective leadership teams.
Four Factors to Watch
1. Government Spending
House Democrats are back at it, trying to meet an October 31 deadline to vote on the $1 trillion infrastructure bill that cleared the Senate back in August. Moreover, they are in talks to take another shot at passing the social and climate policy proposal. After months of continued negotiations, congressional Democrats indicate they are now leaning towards a more condensed version of the package.
President Biden said last week that certain programs are likely not going to make the cut, such as free community college tuition, extended paid leave benefits for parents, Medicare benefits expansion, and a clean energy utility program. These might reduce the total price tag to about $2 trillion (vs. the original $3.5 trillion). Lawmakers are still trying to determine how to generate enough tax revenue to cover these programs. Sen. Kyrsten Sinema (D., Ariz.) has pushed back on tax rate hikes. There is a potential turn towards a 3.8% Medicare tax rate that could be changed to be applicable on active business income for people making over $200,000 ($250,000 jointly).
2. Inflation
Fed officials are fairly optimistic about a 2022 normalization of the supply chain. The ongoing constraints are directly correlated with higher prices, which will likely also linger into 2022. To manage inflation, the Fed plans to reduce the bond-buying program for the next eight months and reassess what to do with interest rates at the end of that period. We'll continue to watch whether we get past logistical hurdles and progress is made toward new government spending legislation. An added risk, according to the Fed, is that additional stimulus will boost demand even more, leading to stronger inflation measures.
3. Jobless claims
Initial unemployment insurance claims hit the lowest level since March 2020. In the week ending October 16, the advance figure for seasonally adjusted initial claims was 290,000, a decrease of 6,000 from the previous week. The unemployment rate followed suit and reached 4.8% in September; however, the number of job openings remains above 10 million.
4. U.S. Economy
As a result of the current headwinds hitting the economy, the U.S. Conference Board Leading Economic Index increased 0.2% in September, following a rise of 0.8% in August and suggesting slower economic growth. The index weighs 10 indicators designed to signal business-cycle peaks and valleys.
Subscribe to our Newsletters
Stay up-to-date in real-time.