Word on the street > AE Industry Intelligence: Issue 70
AE Industry Intelligence: Issue 70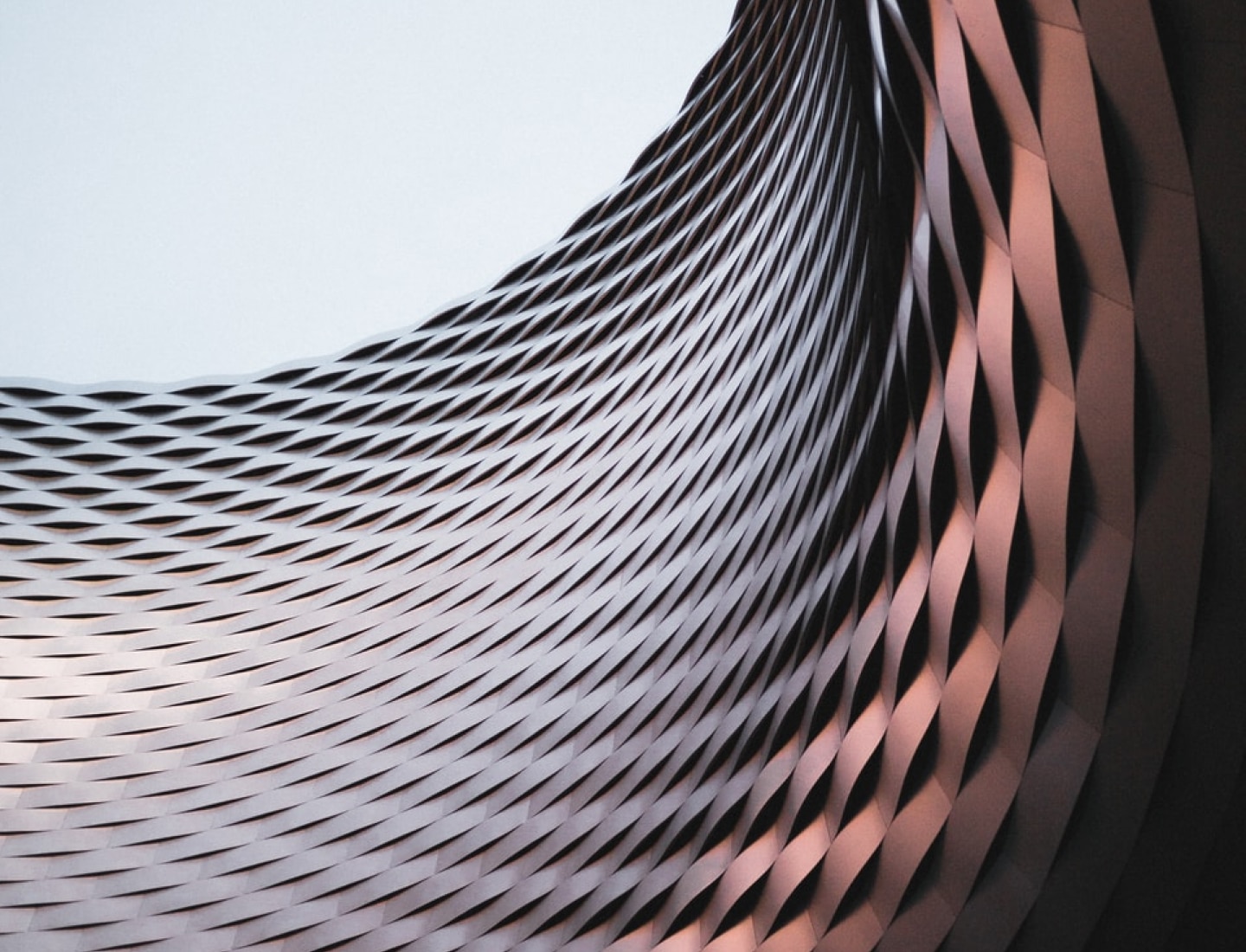 Five CEOs share their biggest regrets from the next recession
This week we're once again reporting from the future. We know that a recession is the farthest thing from your mind right now. You're busy reaping the rewards of a red-hot economy. But recessions are as inevitable as death, taxes, and Tom Brady winning another Super Bowl. So today we hear from five CEOs in the middle of the next recession, who share their regrets on lessons not learned from 2020 / 2021.
How could I miss the big take way from 2020? "If the pandemic and its immediate aftermath taught me anything, it's that my firm could grow and increase profits without spending (wasting?) 6% to 8% of our hard-earned revenues on office leases. But post-pandemic I was relentless in my pursuit to get 'everyone back the office.' Why? Well, I said it was for reasons of 'culture' and 'collaboration.' But in reality, it was for 'control' and a longing to get back to the way we were. (And I don't even like the movie.) I regret this now. My firm's overhead is bloated with demonstrably unnecessary office leases that we cannot unwind. Meanwhile my competitors who learned to embrace the hybrid/remote working model are nimbler and better positioned to weather this downturn in business—which looks like it could go on for at least a couple of quarters."
I didn't take the money (nor did I run): "I was in my early 50s during the Great Recession. It took a toll on me. I promised myself that I would turn the reins over to a successor before another crisis. We were making decent progress on a leadership and ownership transition (these things take time) when the pandemic hit. Now in my early 60s, here was another darn crisis for me to lead the firm through. My heir apparent was almost ready to take over, but I felt like she needed 'more time.' What a mistake! Instead of using the funds from our two fully-forgiven PPP loans to expedite my buyout and accelerate the leadership transition, I directed the Board to spend that once-in-a-generation free cash on bonuses for the executive team (I—I mean 'we'—deserved it) and renovations of our offices. After the pandemic, my heir apparent was frustrated with the slow pace of the transition and formed her own firm—took a bunch of our clients too. Now I'm stuck here still as CEO in my mid 60s facing into another recession with no transition in sight."
I did take the (private equity) money but didn't finish the job: "The happiest day of my career was when we recapitalized with OldRockGateIronSycamore Capital Partners in 2021. They are the family office of one of the Bitcoin founders. I was thrilled for my partners and co-owners to receive such an eye-popping valuation, a ton of cash at close, and favorable deal terms for the firm that we had labored over the years to build. We loved the fact that we got to roll some of our proceeds into the new company and we looked forward to three to five years of top-line and bottom-line growth with our new equity partners. But I made the big mistake of overestimating the abilities of my management team. During the good times and with no debt there was little pressure, and my management could do no wrong. We seemed like we were all 'A' players. Now, as we head into this recession, burdened with the debt from the recapitalization, the weaknesses in and inadequacies of my team are laid bare. We're probably 'B' players at best. My big regret is that I didn't 'trade up' on my team when I should have.
I didn't retool our architecture business: "The pandemic exposed the vulnerabilities of the pure architectural design firm model. I saw the data, but I ignored it. Two-thirds of architecture firms declined during the pandemic. Those with a diversified portfolio (including the residential sector) and an appetite for renovation work fared better than others. Architecture firms that integrated either MEP [mechanical, electrical, plumbing], structural or civil engineering services out-performed pure architecture firms in 2020 and after. So, I had to make changes to ensure my practice was more resilient. But that was hard to do, risky and would have taken a lot of my time. So instead of investing the forgiven PPP funds that we received in 2020 and 2021 in diversifying our architecture firm's portfolio or adding an engineering component, I used them to buy a big yacht like the one on Below Deck Sailing Yacht. I felt like it was the right thing to do."
I dithered on digitization and more: "I should have learned my lesson. I had been skeptical about whether I could run the firm on MS Teams and Zoom. I thought that Virtual and Artificial Reality platforms were for gamers and skateboarders (who made that an Olympic sport anyway?!). I never thought that my clients would move so quickly to merge AI and digitization with the built and natural environment. I was sure the move to a digital A/E industry was a fad. Just as I was sure BIM [Building Information Modeling] was 20 years before. Now I wish I had a digital twin. I'm in the middle of this recession desperately trying to sell time for money, while my competitors benefit from the sticky on-going digitally-based client relationships they've invested in since the pandemic years."
All roads lead to Texas: Our Texas M&A Symposium is on track to break attendance records. Join over 100 industry CEOs, M&A decision makers, and investors from Texas and around the nation this October 21 and 22 in Houston. We're thrilled to co-produce this event once again with our friends at ACEC Texas.
Questions? Insights? What regrets will you NOT have come the next recession? Email Mick Morrissey @ mmorrissey@morrisseygoodale.com or call him @ 508.380.1868.
Four Factors to Watch
1. Infrastructure Bill
The House is expected to vote next week on the framework for the Democrat-led, $3.5 trillion healthcare, education, and climate package. A group of moderate Democrats were pushing for a vote on the $1 trillion infrastructure bill first, but Nancy Pelosi, responding to pressure from progressive Democrats, is focused on passing the larger budget resolution first. According to the Wall Street Journal, dozens of members of the Congressional Progressive Caucus have indicated that they will oppose the bipartisan infrastructure package if it comes to the floor before the $3.5 trillion bill.
The tax increases on corporations and high-income households that will be used to fund the plan have caused concern from some moderate Democrats in the House and Senate, and progressives view tying both bills together as a way to pressure moderates into ultimately supporting the final bill.
2. COVID-19 Case Numbers
In the last week, the seven-day average of daily COVID cases in the U.S. grew from just under 126,900 to over 140,800. August 18 saw 162,700 cases. Just eight weeks ago, U.S. daily cases were below 12,000. Now several states have far more daily cases than that.
Seven-day averages of COVID cases increased in California, Texas, and Florida:
California: from 11,908 to 12,991
Texas: from 14,972 to 15,376
Florida: from 21,244 to 24,517
Eight weeks ago, all three states were under 1,000 daily cases.
3. Employment
First-time filings for unemployment insurance are the lowest since the beginning of the pandemic, a potential sign that the job market is continuing to improve heading into the fall, despite worries over the Delta COVID variant. Jobless claims for the week ending Aug. 14 totaled 348,000, down 29,000 from the previous week and below the Dow Jones estimate of 365,000.
4. Construction Input Prices
According to an Associated Builders and Contractors analysis of U.S. Bureau of Labor Statistics Producer Price Index data, construction input prices rose 0.6% in July. Nonresidential construction input prices increased 0.8% for the month.
Construction input prices are 23.1% higher than a year ago, while nonresidential construction input prices increased 23.4% during the same timeframe. Energy prices continue to skyrocket as well. The price of natural gas is up 146.7%, while crude petroleum and unprocessed energy materials prices are up 102.9% and 93.8%, respectively. Prices for steel mill products increased 10.8% last month and are up 108.6% for the year.
Subscribe to our Newsletters
Stay up-to-date in real-time.