Word on the street > AE Industry Intelligence: Issue 59
AE Industry Intelligence: Issue 59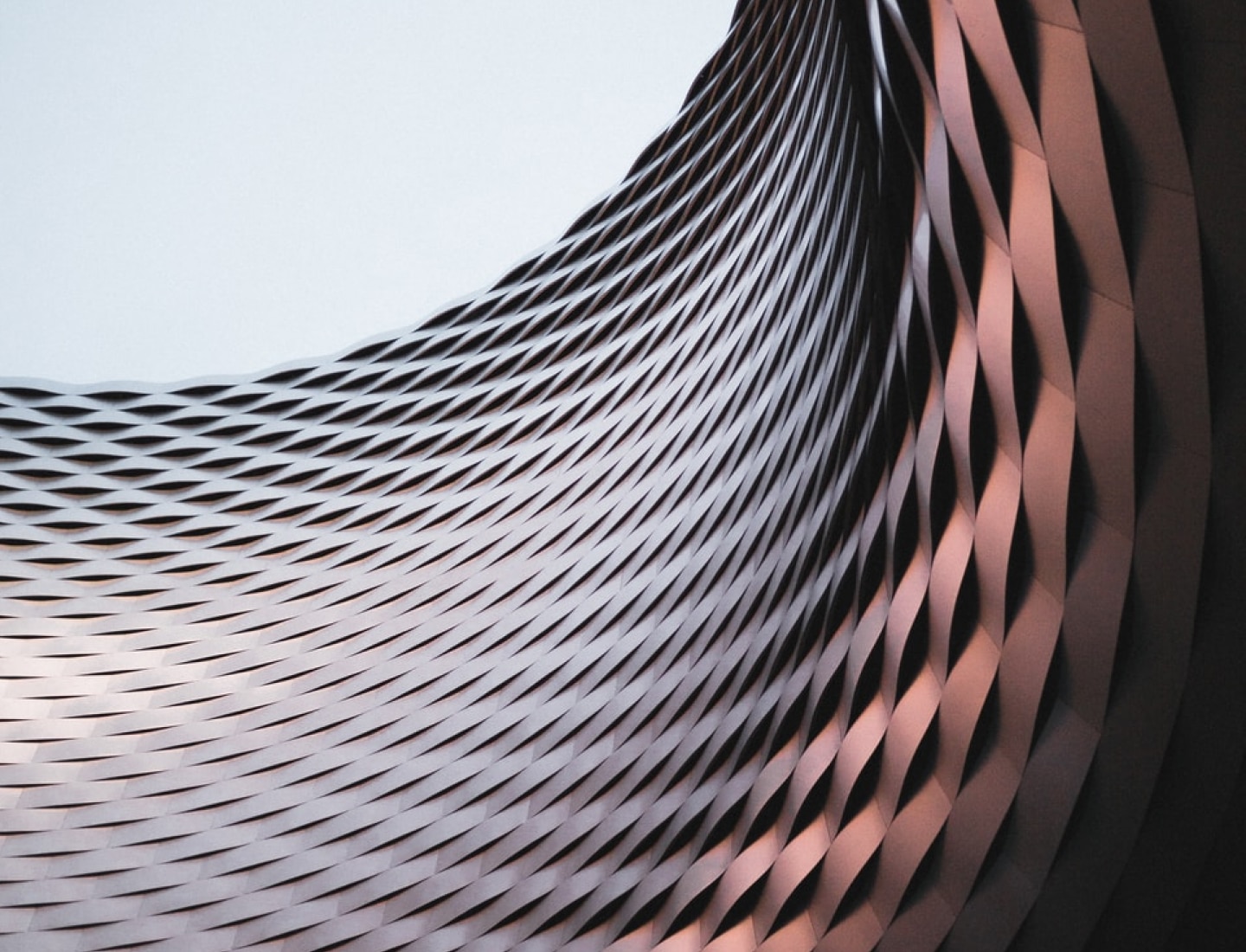 Dancing in the hotel lobby: Tips for post pandemic business travel
Dallas was the destination for my last pre-pandemic business trip. So it was perfect symmetry that I returned to Big D this week for my first post-pandemic road trip. For my fellow road warriors who are about to once again venture out into the world of flights, hotels, delays, and business dinners, here are some observations and tips to help with your re-entry.
Old habits, meet new realities: Before the pandemic, every business traveler had a pre-trip routine. It was critical for time and stress management. You knew exactly what you would need to bring for your trip and how you would pack for it. You knew precisely how long it would take you get from home to the airport to your gate. Word to the wise, be prepared to adjust your routine.
The "COVID-19": That business uniform that you were rockin' 14 months ago may not fit exactly like it did on your last trip. And it's not that it shrank hanging in your closet unused for over a year – (but if believing that makes you feel better then go with it). So, you might want to take some time to refresh your wardrobe or hit the treadmill before you head to the airport. I had conversations with multiple folks this week who were practically giddy that they were able to fit into their business outfits after a year plus of sweats.
Time warp: If it took you 60 minutes to drive to the airport pre-pandemic, you may want to figure on shaving 15 minutes off that trip time now. While highway traffic is back, the volumes still favor the post-pandemic business traveler's schedule. Plus finding parking at the airport is a positive joy right these days – empty spots galore. And, if you are TSA Pre or Clear you can practically sashay through security. So, this is a golden era for your "doorstep to departure gate" trip leg. Who knows how long the travel gods will allow you this reprieve, but you should definitely bank on a shorter commute time to the airport.
Hats off to Uber: They've used the past 14 months to supercharge their app. One of the best improvements for the business traveler is that you can now schedule a ride in advance rather than just summon one and be at the mercy of whether there are any drivers nearby. This is huge for when you have multiple meetings in different locations in a non-transit friendly city. Just time your scheduled rides to coincide with when your meetings end, and you minimize down time. Bam!
Sticker shock: Supply chain shortages (drivers, gasoline, vehicles) have driven ground transportation costs way up for the business traveler. Rental car rates are sky high compared to pre-pandemic and Uber and Lyft rides will cost you more too. So be prepared when accounting asks about increased spending getting around town.
Airport identity crisis 1: The airports are packed – and not in a good way. The ratio of leisure travelers (referred to in the business traveler community as "amateurs" or "civilians") is frustratingly high. Frustrating because those civilians meander slowly through terminals and are at best erratic ("Oh look Cinnabon!") in their pre-departure activities. They also don't know that standing at the front of the boarding line when they are in Group 7 still is not a good look.
Airport identity crisis 2: Though passenger volume is up, it's curious (actually makes no sense at all) that many eateries and stores remain closed. So don't rely on your regular Starbucks or Panera being open when you get through security. Plus, airports are still limiting terminal access points (to save on TSA personnel costs I figure) so plan on walking a little longer to get to your Uber or bag claim when you deplane. One piece of good news – airports have invested a ton in cleaning and sanitizing. Terminals are spotless compared to pre-pandemic.
The gang's not all here: USMCA? NAFTA? It doesn't matter what you call the Trade Agreement the U.S. has with Canada and Mexico – because it ain't working right now for A/E professionals. Cross-border business travel is not practical due to quarantine restrictions going into (or returning to) Canada. So, companies that have operations north and south of the border still need to embrace the hybrid in-person/virtual meeting model.
If you ever wanted to dance in a hotel lobby…: Then this is your time. Hotels are super busy on the weekends (families getting out of the house, couples getting away from the kids, singles doing what singles do I guess). But business travel is still slow. So, Mondays through Fridays hotels are still relatively empty, and the hotel lobby scene is a wasteland. This makes it perfect for recreating the classic Christopher Walken dance routine for Fat Boy Slim's Weapon of Choice. (If you like just one thing in this week's email, I hope it's this video.)
You've made your bed you'd better lie in it: Hotels have had a horrible year. They've missed business travelers and they've decided to welcome us back by…..being mean to us. If you are staying multiple nights in a hotel, COVID cleaning protocols may mean you don't get any housekeeping. So be prepared to make your own bed and reuse towels – you know, just as if you had stayed at home and done a Teams meeting instead. Also, you can expect seriously curtailed restaurant service and business services at hotels. But similar to airports, hotels are spotless with seemingly continuous 24-hour cleaning taking place.
28 days later: Urban and suburban offices and office parks are still eerily empty. People's desire to reconnect socially is clear– restaurants and bars are buzzing. But corporate spaces not so much.
Left brain: After a year plus of efficient (if at times overdone) Teams meetings, the sheer waste of time (packing, waiting – for planes, taxis, others–, delays) and expense (all the travel fees— both hidden and unhidden) associated with business travel are now more obvious than ever. The pandemic experience should call into question company policies related to internal travel. I have no doubt that most non-client-related, non-team building business travel can be effectively replaced by video calls or VR/AR.
Left brain to the max: The most common push back on the virtual meeting/business model is some variation of "I really need to see someone's body language before I make that hire" or "For me, it's important to be able to have a beer with the other CEO to really get to know him" or "It's important that we all get together to collaborate and build social capital to be a stronger team." I disagree. In my 30-plus years' experience of running strategy and leadership meetings for clients and M&A meetings between buyers and sellers, I figure maybe 10% of meetings need to take place in person.
Why such a low percentage? As an industry we are lousy at getting to the truth quickly and confronting the things that need to be addressed in our own firms or in M&A discussions – you know the things that we spend the time and money to travel to meetings to actually accomplish. 95% of meetings are a blend of rote discussion, speaking in generalities and conversation about anything and everything other than what's on the agenda. It's not just the A/E industry though. Patrick Lencioni has made a career out of the fact that most meetings are a waste of time. If they are, then it's better to do them over Teams (or even better not at all).
Increase your business travel ROI: Soon, your team will start travelling from across the state or region or nation to get together. It will be joyful and wonderful to reconnect. It also has the potential to be wasteful – of company time and expense. So, make sure your meetings are intentionally designed and facilitated to allow everyone in them focus 100% on the goals of the meeting. If the pandemic has taught us anything it's that we can't afford to waste any more time.
The worst thing about business travel? The time sink of filing an expense report. The 14-month love affair with accounting is over.
M&A Update: The beat goes on. Industry consolidation is up 11% year over year. It's going to be a record year for industry consolidation folks.
A match made in …Lakewood, CO: Congratulations to our friends at Salas O'Brien and The Leffler Group who announced their merger. We're thrilled we could help bring these two great firms together.
Registration is open for our 7th Texas M&A Symposium: Join the Morrissey Goodale team and over 100 A/E industry CEOs, M&A decision-makers and investors from Texas and around the nation on Oct 21 and 22 in Houston. Learn about the latest M&A trends, deal prices and best practices. We're proud to once again partner with our friends at ACEC Texas on this premier industry event. Early bird registration rates are available for a limited time.
Who we're following on Twitter. Industry leader WSP has a very active and informative twitter account with a ton of thought leadership and research content.
Restaurant recommendation: Next time you're in the DFW Metroplex, do yourself a favor and visit Lonesome Dove. Have the rattlesnake and rabbit sausage. Call me after to let me know what you thought.
Questions? Insights? What's been your experience of post-pandemic business travel? Email Mick Morrissey @[email protected] or call him @ 508.380.1868.
Click here for the full library of our Word on the Street articles.
Four Factors to Watch
1. Infrastructure Bill
Negotiations over President Joe Biden's $2.3 trillion infrastructure plan are heating up. Republican law makers upped their original $568 billion proposal, but the Biden administration wanted much more movement. Democrats are growing increasingly concerned that the two parties will not be able to reach a compromise before the target date of Memorial Day to determine whether a deal would be imminent. Republicans are staunchly against the idea of increasing the corporate tax rate to 28% and will not lend any support to a bill that includes it. A significant gap remains between both sides regarding the size of the package and how to pay for it. One suggestion from a GOP senator includes allocating unspent funds from the COVID-19 aid package to help pay for the program. Other potential sources of funding include uncollected tax revenues and public-private partnerships.
2. COVID-19 Case Numbers
In the last week, the seven-day average of daily COVID cases dropped from 36,800 to 28,900. As vaccinations increase, sharper drops in daily cases are expected by July. The seven-day average of daily fatalities dropped slightly from 629 to 595. Seven-day averages of COVID cases dropped in California and Texas, but ticked up in Florida:
California: from 1,570 to 1,320
Texas: from 2,650 to 1,940
Florida: from 2,340 to 2,840
3. Employment
First-time jobless claims fell from 473,000 to 444,000 last week and were below economists' projections of 452,000. This number represents a better than 50% improvement since January. While just prior to the pandemic, the U.S. average on unemployment claims was less than half of what it is now (about 211,000), it spiked to nearly 7 million and for 55 weeks remained higher than at any point in The Great Recession.
4. Inflation
The Philadelphia Fed's latest manufacturing survey finds surging prices in its region, reflecting a trend seen across the country. According to the Philadelphia Fed report, "Price increases were more widespread this month for the firms' inputs and own goods. The prices paid diffusion index increased 8 points to 76.8, its highest reading since March 1980. Nearly 77 percent of the firms reported increases in input prices, while none reported decreases. The current prices received index increased 7 points to 41.0, its highest reading since May 1981." According to the Wall Street Journal, several Federal officials indicated that the central bank is closely watching economic developments and will be ready to adjust policy when necessary. It is also reported that some Federal officials want to begin discussions for the reduction of the Fed's enormous bond-buying program.
5. COVID Vaccine Update
The summer of 2021 will see a strong push toward "normalcy" as industries come back online and COVID-related mandates are lifted. But the road may be a bumpy one as daily vaccinations are down 46% from its peak in April, according to the US Centers for Disease Control and Prevention. The high point was 3.4 million doses per day compared to the current daily rate of approximately 1.8 million. Nearly half of all Americans have received at least one dose of vaccine and nearly 40% are fully vaccinated. The rate of vaccinations is uneven across the country. According to the CDC, the states with the fewest vaccine doses given per capita are Mississippi, Alabama, Louisiana, Arkansas, Wyoming, Idaho, Georgia, and Tennessee. The highest vaccine rates are found in Vermont, Massachusetts, Connecticut, Hawaii, Maine, Rhode Island, New Mexico, New Jersey, and DC.
Subscribe to our Newsletters
Stay up-to-date in real-time.