M&A Update > Featured transaction in TX; Thirteen other domestic deals
M&A Update: Featured transaction in TX; Thirteen other domestic deals
The AE industry's weekly go-to source for the latest information on M&A deals and trends.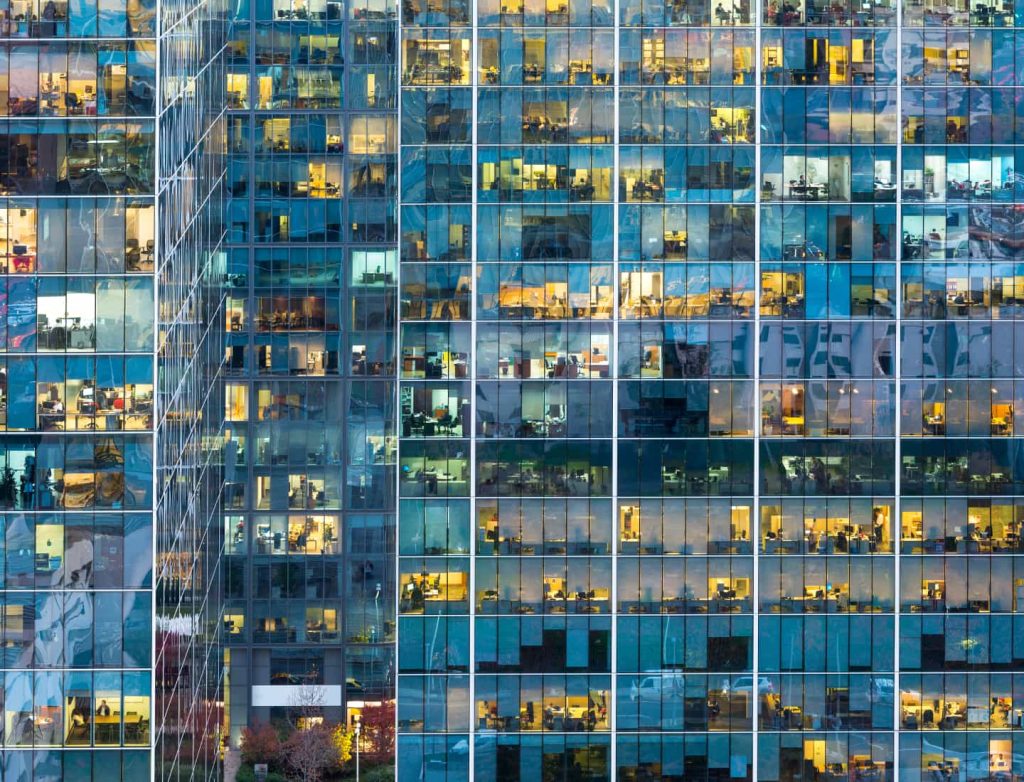 440 U.S. DEALS
LATEST 12 MONTHS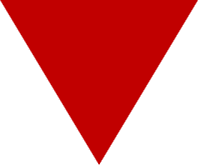 11%
673* GLOBAL DEALS
LATEST 12 MONTHS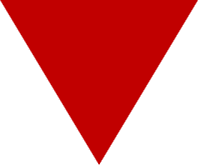 8%
*Including U.S. deals
Percentages represent latest twelve months year-over-year increase or decrease in deal activity.
Featured Transaction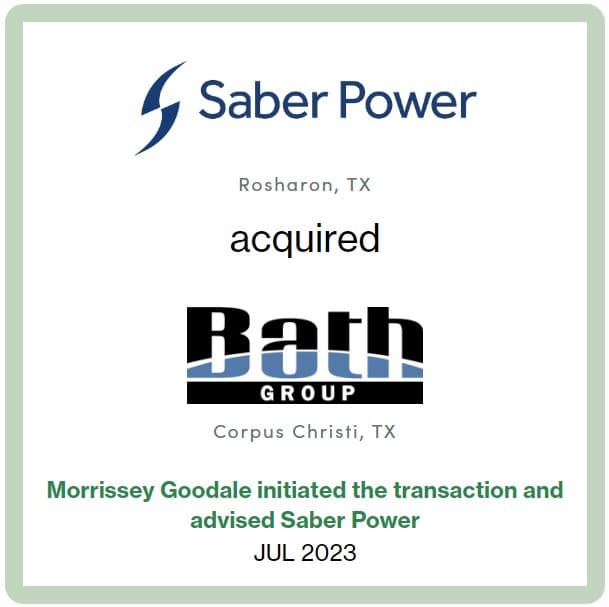 7/13/2023
Saber Power (Rosharon, TX), a fully integrated electrical power system services firm serving the utility, renewables/battery storage, and industrial markets, acquired engineering and consulting firm Bath Group (Corpus Christi, TX).
Morrissey Goodale initiated the transaction and advised Saber Power.
Learn more >
Commentary & Insight
Texas and the South continue to be the hottest region for M&A. Learn all about the latest M&A trends and deal prices while networking with over 200 AE industry executives and investors at the Texas and Southern States M&A, Strategy, and Innovation Symposium this October at the Post Oak Hotel at Uptown Houston. Register today, as early bird registration is available only until the end of July. 
Domestic Transactions
7/7/2023
Employee-owned industry leader Terracon (Olathe, KS) (ENR #20) acquired engineering and environmental services firm Pollution Management (Little Rock, AR). Link to details >
7/11/2023
Fast-growing engineering and consulting firm Universal Engineering Services (UES) (Orlando, FL) (ENR #36) acquired GEO Solutions (Huntsville, AL), a full-service geotechnical engineering, environmental consulting, and materials testing firm. Link to details >
7/7/2023
Dunaway (Fort Worth, TX), a civil and structural engineering, planning, landscape architecture, and environmental firm, acquired civil and structural engineering firm BEC Engineers and Consultants (Houston, TX). Link to details >
7/13/2023
Sustainable infrastructure engineering, planning, and environmental science services firm Verdantas (Dublin, OH) (ENR #149) acquired Clemson Engineering Hydraulics (Anderson, SC), a physical hydraulic modeling services firm with experience in water and wastewater, power generation, flood control, and industrial/manufacturing cooling applications. Link to details >
7/13/2023
The Vertex Companies (Weymouth, MA) (ENR #335), a forensic consulting, engineering design, CM, environmental, and digital solutions firm, acquired Breakwater Forensics (Chicago, IL), an expert witness and business consulting firm. Link to details >
7/13/2023
Architecture, planning, and interior design firm JCJ Architecture (Hartford, CT) acquired Group One Partners (Boston, MA), an architecture and interior design firm. Link to details >
7/10/2023
Multidisciplinary firm MSA Professional Services (Baraboo, WI) (ENR #312) acquired Fredericksen Engineering (Mequon, WI), a firm that offers HVAC engineering design to architects, municipalities, county governments, school districts, and public and private business owners. Link to details >
7/10/2023
Planning and architectural design firm BHH Architecture (Perham, MN) merged with architecture, engineering, environmental, and surveying firm Widseth (Baxter, MN). Link to details >
7/5/2023
Fibersmith (Blooming Prairie, MN), an engineering, fiber network design, and software services firm serving the telecommunications market, acquired civil and structural engineering firm Ahneman Kirby (Riverside, CT). Link to details
7/12/2023
The SOCOTEC Group (Yvelines, France) acquired DSS Condo (Miami, FL), an owners' representative and advisory firm providing construction management and project management services. Link to details >
7/6/2023
Western States Reclamation (Frederick, CO), an environmental, stormwater management, land reclamation and restoration, and heavy civil services firm, acquired engineering and ecological science firm Ecological Resource Consultants (Lakewood, CO). Link to details >
7/12/2023
The Next Idea Group (Los Angeles, CA) acquired James Heimler, Architect (Woodland Hills, CA), and formed the new firm TNI Architects (Woodland Hills, CA). TNI Architects focuses on architecture and design services with an emphasis on sustainability, sustainable materials, design innovation, and technology integration. Link to details >
7/5/2023
Control Point Associates (Warren, NJ), a land surveying, geospatial, and consulting services firm, acquired McLaughlin Engineering (Fort Lauderdale, FL), an engineering, surveying, and land planning firm. Link to details >
Global Transactions
7/5/2023
ENR's #16 ranked global design firm, Sweco (Stockholm, Sweden), entered into a share purchase agreement with FPC Risk (Antwerp, Belgium), a fire protection consulting firm serving markets such as ports, industrial, infrastructure, architecture, buildings, pharma, and energy. Link to details >
7/5/2023
ENR's #21 ranked construction management-for-fee firm, Turner & Townsend (Leeds, UK), acquired Cavalieri & Associates (Mississauga, Canada), a project and program management firm. Link to details >
7/7/2023
ENR's #47 ranked international design firm, SYSTRA (Paris, France), reached an agreement to acquire the Swedish, Danish, and Norwegian entities of Atkins (Stockholm, Sweden). The engineering business units specialize in infrastructure design, project management, and rail verification services. Link to details >
7/12/2023
Global quality assurance and risk management company DNV (Oslo, Norway) acquired environmental firm Enviroguide Consulting (Dublin, Ireland). Link to details >
7/11/2023
Private investment platform CAPZA (Paris, France) entered exclusive negotiations with the shareholders of NEO2 (Levallois-Perret, France), an engineering consulting firm specializing in industrial site design, development, maintenance, and optimization. Link to details >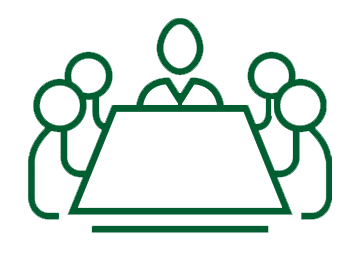 Are you interested in serving on an AE firm Board of Directors? 
We have numerous clients that are seeking qualified industry executives to serve on their boards. If you're interested, please upload your resume here.
March 20-22, 2024 Miami, FL
Southeast M&A and Business Symposium
Over two information-packed days, come together to discuss strategy, innovation, and M&A trends while networking with AE industry executives.
View Details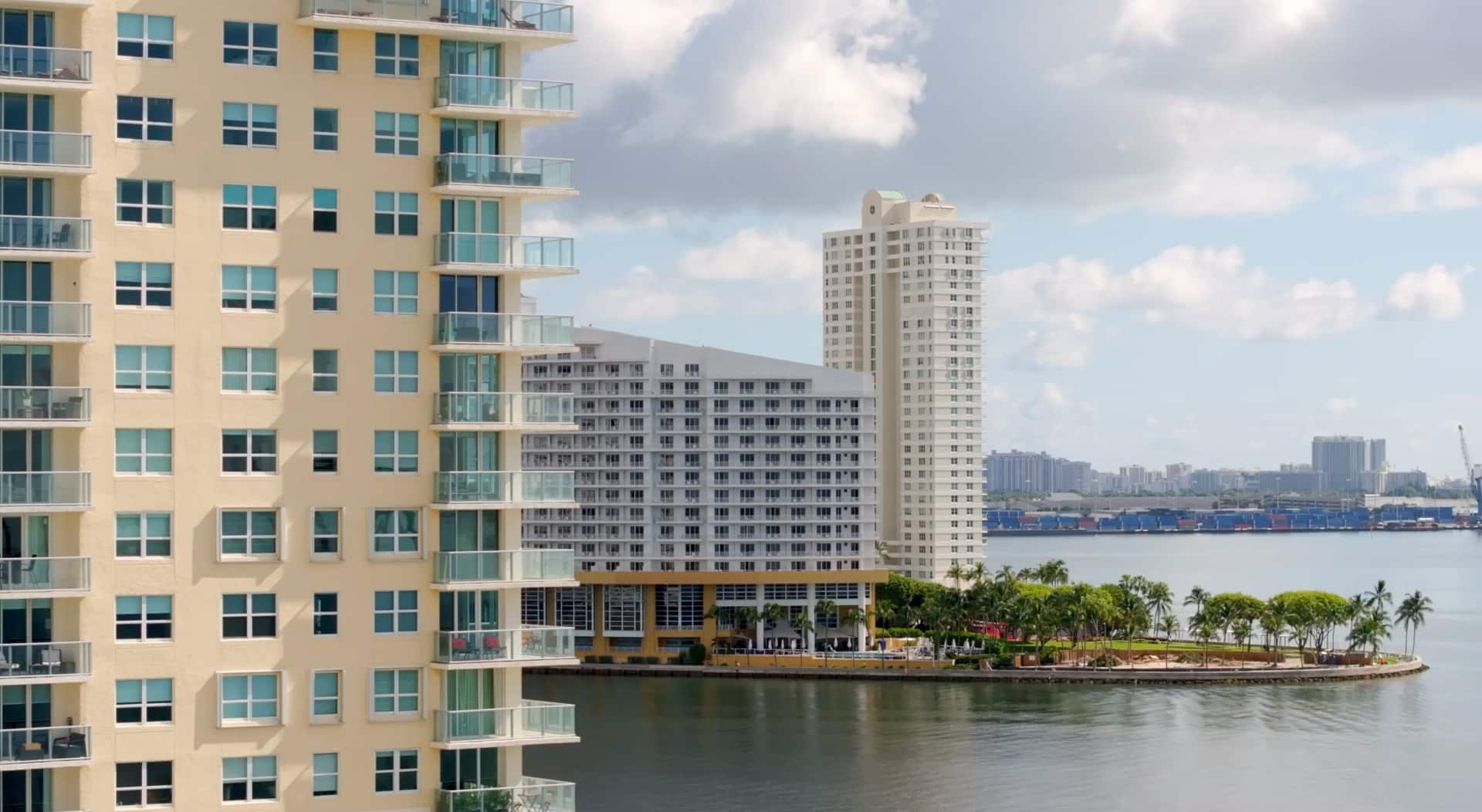 Subscribe to our Newsletters
Stay up-to-date in real-time.