M&A Update > Big moves in Texas; Two deals in the West
M&A Update: Big moves in Texas; Two deals in the West
The AE industry's weekly go-to source for the latest information on M&A deals and trends.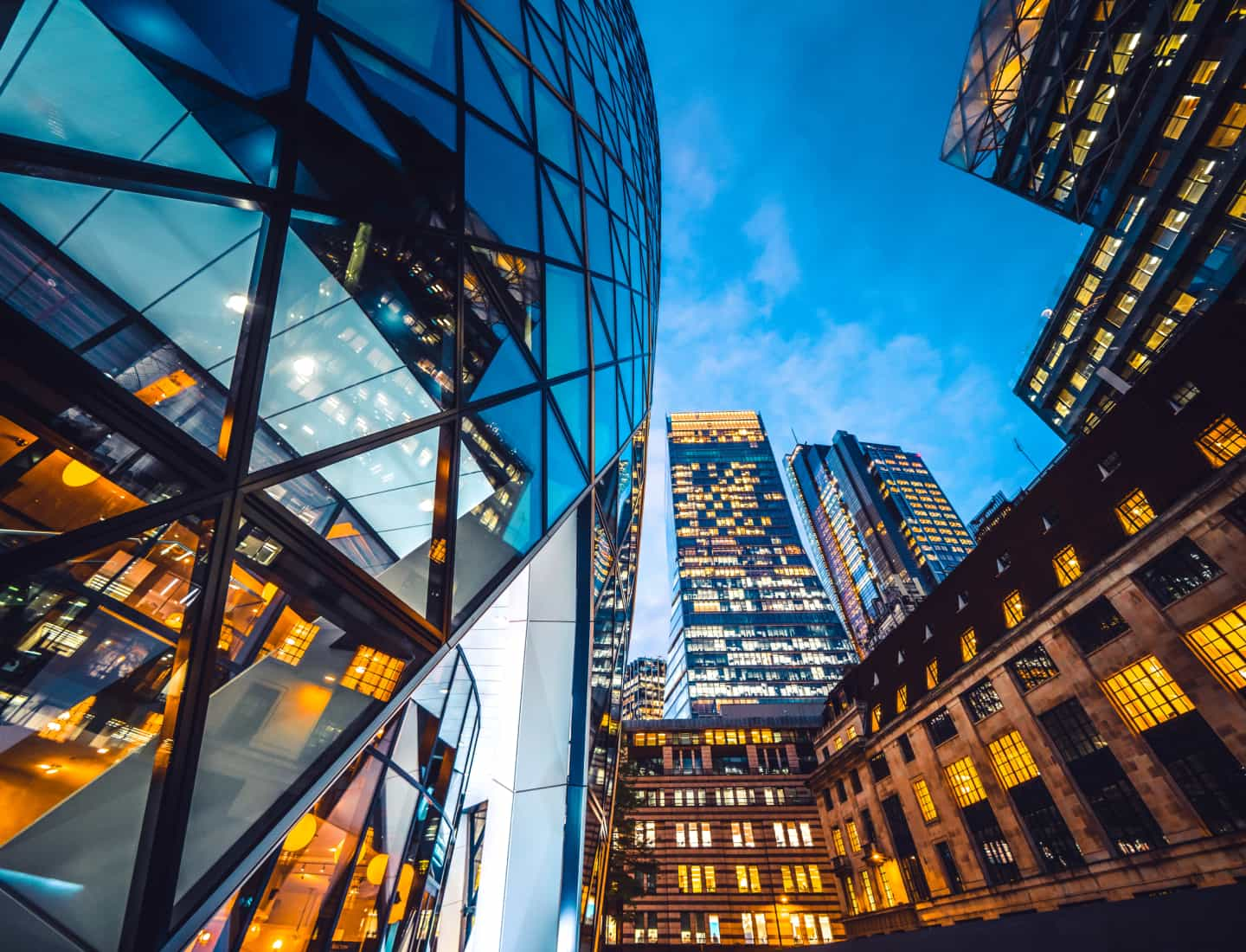 Featured Transaction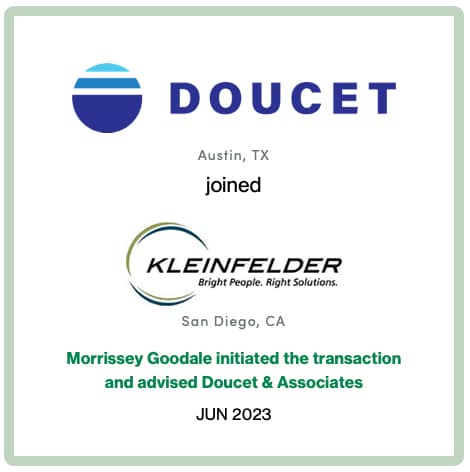 5/31/2023
Civil engineering, environmental planning, surveying, and CM services firm Doucet & Associates (Austin, TX) joined Kleinfelder (San Diego, CA) (ENR #42), a leading engineering, design, CM, construction materials inspection and testing, and environmental services firm. Morrissey Goodale initiated the transaction and advised Doucet.
Learn more >
440 U.S. DEALS
LATEST 12 MONTHS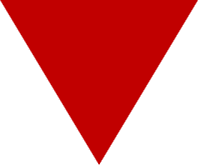 12%
673* GLOBAL DEALS
LATEST 12 MONTHS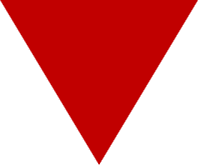 8%
*Including U.S. deals
Percentages represent latest twelve months year-over-year increase or decrease in deal activity.
Commentary & Insight
The acquisition of 110-person Doucet & Associates by industry leader Kleinfelder marks the 42nd Texas transaction that the Morrissey Goodale team has facilitated. To learn why we're the leading industry advisor for the Texas market, join us and over 200 industry executives and investors this October at the beautiful Post Oak Hotel at Uptown Houston for our Texas and Southern States M&A, Strategy, and Innovation Symposium. Or, if you'd prefer not to wait that long, you can join us next week at the Western States M&A, Strategy, and Innovation Symposium in Las Vegas.
Domestic Transactions
5/30/2023
Engineering and environmental firm Fehr Graham (Freeport, IL) (ENR #471) entered a strategic partnership with Trilon Group (Denver, CO), a family of infrastructure consulting businesses. Link to details >
5/25/2023
KLJ Engineering (Bismarck, ND) (ENR #208) acquired Lone Tree Engineering Services (Denver, CO), an engineering, design, project management, and procurement services firm serving the oil and gas, mining, and process industries. Link to details >
5/25/2023 
Electrical power engineering firm Exponential Engineering Company (Fort Collins, CO) joined engineering and environmental consulting firm Barr Engineering (Minneapolis, MN) (ENR #113). Link to details > 
5/31/2023
Environmental consulting firm SWCA Environmental Consultants (Phoenix, AZ) (ENR #120) acquired ALO Advisors (Bradenton, FL), an international management consulting firm that focuses on sustainability advisory services. Link to details >
Global Transactions
5/31/2023
ENR's #41 ranked global design firm, COWI (Lyngby, Denmark), acquired Mannvit hf. (Kópavogur, Iceland), a consulting engineering firm with experience in energy, infrastructure, industry, geothermal, and hydropower services. Link to details >
5/31/2023
ENR's #93 ranked global design firm, PM Group (Dublin, Ireland), acquired Milestone Solutions (Cork, Ireland), an automation and digital systems firm that specializes in implementing digital technologies to manage and optimize complex manufacturing systems in the pharma, life science, and FMCG sectors. Link to details >
5/30/2023
AVUS Consulting (Corby, UK), a mechanical and electrical design company serving the commercial, industrial, and residential markets, joined structural engineering firm Wintech Group (Wolverhampton, UK). Link to details >
5/25/2023
MTE Consultants (Kitchener, Canada) acquired Milman & Associates (Vaughn, Canada), a structural engineering and project management firm that specializes in the analysis and design of complex steel and concrete structures. Link to details >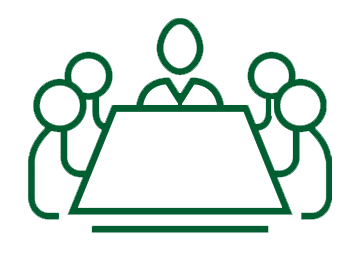 Are you interested in serving on an AE firm Board of Directors? 
We have numerous clients that are seeking qualified industry executives to serve on their boards. If you're interested, please upload your resume here.
March 20-22, 2024 Miami, FL
Southeast M&A and Business Symposium
Over two information-packed days, come together to discuss strategy, innovation, and M&A trends while networking with AE industry executives.
View Details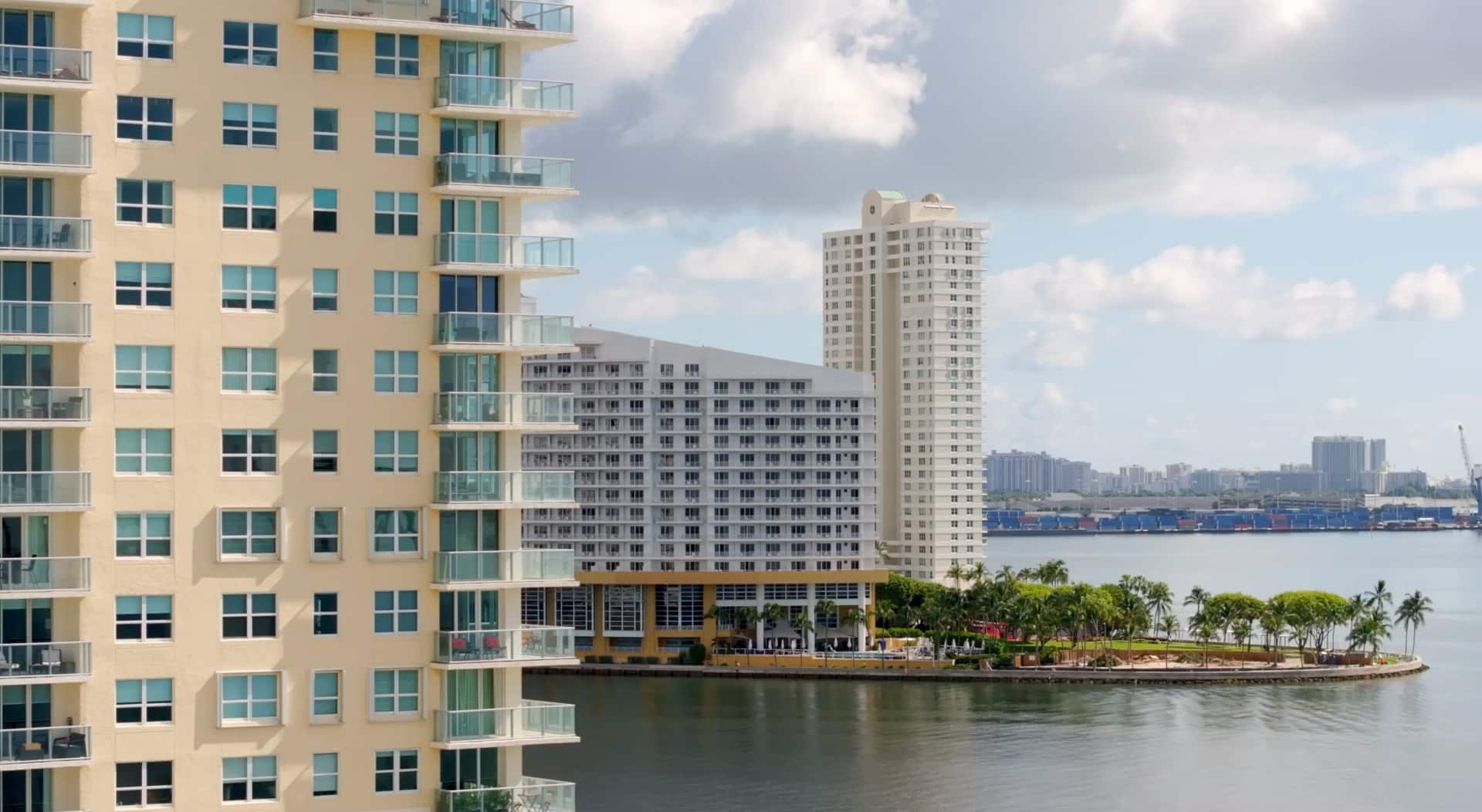 Subscribe to our Newsletters
Stay up-to-date in real-time.