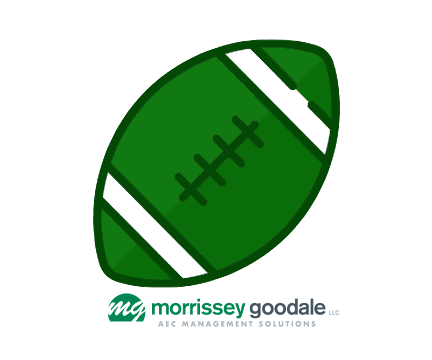 Many people, including myself, were quite surprised when hearing the news that Indianapolis Colts quarterback Andrew Luck has decided to walk away from football and retire at the ripe old age of 29. The former number one draft pick was potentially on a path to qualifying for the Hall of Fame, but decided that he had enough of football and is walking away from the game.
The 2012 Stanford graduate has a degree in Architectural Design. Will he use that degree to go into design or perhaps real estate development like Roger Staubach did? Who knows? Regardless of what Andrew Luck decides to do going forward, there are several lessons that Architecture, Engineering, Planning, and Environmental Consulting firm leaders can take away from Luck's decision to retire.
People have choices. Granted, most employees of Architectural, Engineering, Planning, and Environmental firms don't have as many career options as Andrew Luck, but they are smart people who are in high demand. There are a lot of places they can work, especially in this economy where the demand for talent is astronomical. 
Nobody wants to be miserable in their job. In Andrew Luck's case, his nagging injuries got to a point where he no longer enjoyed football. He became miserable and decided that leaving would make him happier. Show me an Architecture, Engineering, Planning, or Environmental Consulting professional who is miserable in his/her job, and I'll show you someone who is likely to make an early exit from their firm. 
Money isn't everything. Andrew Luck has probably made $100 million, and he may be walking away from more than $300 million more ($30 million per year times ten years). But he wasn't happy, and it has nothing to do with the money. He simply got tired of the pain he had to endure playing football. And based on our experience, Architecture, Engineering, Planning, and Environmental Consulting professionals rarely leave one firm for another simply based on money. Typically, they're unhappy about other issues. The most common being poor communication with a supervisor.
Reducing turnover is a great way to improve firm profits. The best way to improve employee retention is to understand and respect the fact that employees have choices when it comes to where they want to work every day, and make sure that concerns and ideas are listened to and addressed. Keep people happy and improve your chances that they will stay with you for many years.