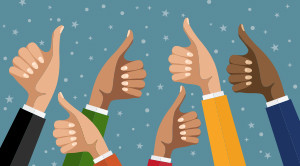 Email us today for more information on these A/E professionals!
Vice President/ Property Condition Assessment Professional, Dallas, TX
20+ years of domestic and international experience in architectural design, construction administration and project management of a wide variety of building types. Oversees services including owner's representation, property condition assessments and pre-construction project reviews. (RA)
Mechanical Principal/Director of Engineering, Greater Boston, MA
Manage and supervise a team of MEP engineers and project managers. Responsible for production and quality of deliverables. QA/QC review, evaluation of staff performance, forecasting workload and developing staffing plans. Engages in business development and client relationship management. (PE)
General/Regional Manager, Upstate New York
Expert in company growth through strategic market, operational, staffing & service leadership. Influential leader experienced in environmental construction, engineering & tech industries. Expertise in technology utilization, revenue & profit growth, quality control, P&L management, turnaround/growth strategies, health safety security & environment, financial oversight, client relations, talent sourcing, and international program management.