Word on the street > Issue 93
Word on the Street: Issue 93
Weekly real-time market and industry intelligence from Morrissey Goodale firm leaders.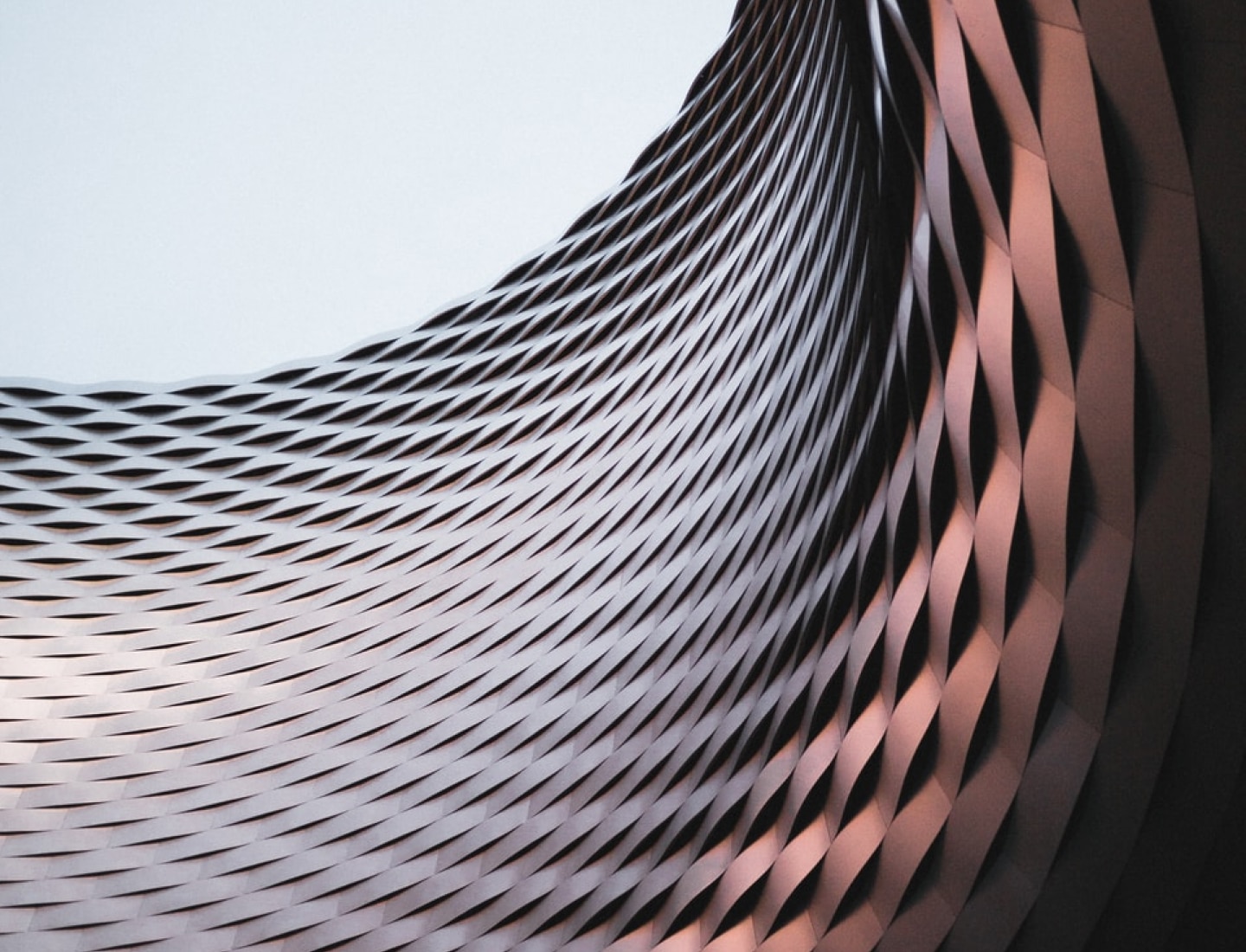 The Four Paths To Your Tech-enabled Transformation
Whether it's SaaS (Software as a Service), AI (Artificial Intelligence), or ML (Machine Learning), it seems like every AE and environmental firm is pursuing a word soup of technology solutions to make it "faster, better, stronger."
Whether the ultimate goal is to double stock value, eliminate internal inefficiencies, break out from a crowded field of competitors, or be at the forefront of the movement to disrupt the industry, there are four paths available to achieve a "tech-enabled" transformation of your business model. The paths vary in length and difficulty. And the payoff, for many, is still unknown and far from guaranteed.
Internally develop proprietary products or services: This is by far the most common approach at play and can be found right now in firms of all sizes and types. Its genesis is a blend of (a) articulation in a firm's strategic plan to be "innovative" and find "technology" solutions, (b) a willing and very able cohort of super-smart millennial and Gen Z designers, engineers, and scientists brimming with tech-enabled ideas, and (c) record amounts of cash available for firms to invest (or "burn" if you're cynical) in tech initiatives. While this approach sees many firms independently bootstrapping new products and tech-enabled services, it most frequently involves firms customizing off-the-shelf, third-party technologies or applications. This path yields a wide range of outcomes. At one end of the spectrum are successful products (see AECOM's PlanEngageTM) and tech-enabled services like those provided by Precise Visual Technologies—a sister company of highly innovative Borton-Lawson (ENR #468). At the other end is a boulevard of broken dreams lined with failures, shattered relationships, and red ink. Nobody wants to talk about the latter, but they vastly outnumber the successes. These "failures" are a necessary part of the journey to a tech-enabled business. A big challenge on this path is the fierce competition for the talent that can bring these tech-enabled ideas into reality. Earlier this month, Amazon announced that it was doubling its maximum base pay for corporate and tech employees to $350,000.
Partner with technology companies: This approach recognizes that oftentimes the fastest way to bring a great idea to "market" is through the agency of others. This strategy marries the core competency of the AE firm (understanding the needs of their clients) with that of the technology firm (ready-to-deploy technologies). It's also a great strategy to manage development-related cash burn. This approach favors market-engaged AE leadership teams who recognize their relative strengths and weaknesses and can negotiate win-win business agreements. Examples include Parametrix (ENR #138) partnering with AI firm Derq, SNC-Lavalin's (ENR #17) partnership with Microsoft Canada, and the partnership between Gannett Fleming (ENR #30) and SaaS solutions firm ESP Logistics Technology.
Launch tech subsidiaries or ventures: This path is generally reserved for the industry's largest players. They are best positioned to bring together a critical mass of market and technology subject matter experts to deliver either (a) a specific set of tech-enabled solutions to clients in a variety of national markets or (b) a variety of tech-enabled solutions to one particular vertical. These subsidiaries are frequently branded differently than the originating AE firm—such as CDM Smith's (ENR #25) innovative digital solutions provider, Trinnex, or Burns & McDonnell's (ENR #9) subsidiary, 1898 & Co. However, most industry digital and tech subsidiaries tend to be branded as the name of the originating AE firm with the word "Digital" added.
Acquisitions: This is the fourth and fastest path for AE and environmental firms to pursue a tech-enabled business model. Similar to the U.S. market for EVs, the number of tech firm acquisitions by AE and environmental firms is small (approximately 2% of the 400-plus annual industry transactions) but growing rapidly. Conventional wisdom is that tech acquisitions are the exclusive domain of the industry's largest firms, such as the recent acquisition by Jacobs Engineering (ENR #1) of mobility analytics firm StreetLight Data, Inc. However, there are many examples of smaller firms making informed acquisitions to provide their targeted markets with differentiated and value-added tech-enabled solutions, such as the recent acquisition of Sitka Technology Group by ESA (ENR #100 Environmental Firm). The acquisition facilitated the launch of ESA's new technology services practice.
The upshot: There are primarily four paths for AE and environmental firms to follow to develop a tech-enabled business model. Each has a different timeline and risk profile. Each requires different competencies. None guarantees success. Across the industry, firms of all sizes and types are on one of these paths—typically (but not always) on a solo journey. The big question over the next five years is if one or more of these initiatives will combine to remake the AE industry or if industry disruption will come from some outside entity, such as a vendor. Look out for a future issue of Word on the Street that will cover this question.
If you're interested in how technology is at the intersection of industry M&A, strategy, and innovation, then join us in San Francisco this June for our Western States M&A, Strategy and Innovation Symposium where leaders from industry innovators Borton-Lawson, Trinnex, and ESA are all featured panelists.
Congratulations to our client CHA Consulting (Albany, NY) (ENR #53): This week this industry-leading firm announced its acquisition of A&P Engineers (A&P) (Doral, FL), a 100-plus employee, multi-disciplinary consultant in South Florida with expertise in civil engineering, transportation, water resources, and CEI. We're happy that we were able to assist CHA with this acquisition that brings the firm's presence in Florida to over 150 employees.
Pace of industry consolidation gathers steam: Industry M&A is now up a jaw-dropping 43% over the past 12 months. This week saw 11 new AE and environmental transactions announced.
Consolidation nation? If you're thinking there seems to be a lot of M&A activity this year, you're right! Here are the 12 transactions announced since the beginning of the year that Morrissey Goodale's M&A team has helped make happen. For more on our sell-side practice, email Brendon Cussio, Vice President, at bcussio@morrisseygoodale.com. Or if you're interested in our buy-side services, contact Jon Escobar, Vice President, at jescobar@morrisseygoodale.com.
Questions? Insights? How are you remaking your business through technology? Email Mick Morrissey at mmorrissey@morrisseygoodale.com or call him at 508.380.1868.
Taking The Reins—a Case Study
After navigating through the economic depths of the Great Recession and standing tall through the initial shock waves of the Coronavirus pandemic, more and more AE firm leaders are finally stepping aside to start a new chapter in their lives. And so it is at Balzer & Associates, a 160-person, Virginia-based AE and environmental consulting firm, where the company's president, Jim McAden, will officially transition the president's role to president-elect, Sean Horne, on June 1.
How is Sean preparing to successfully lead the firm through the increasingly volatile and challenging times that lie ahead?
I caught up with Sean the other day, and we talked about just that.
MG: How did you become president-elect? How was that decision made?
Sean: We've gone through our own process that seems to work for us. It was a deliberate process that took a year of planning. We had a transition team, a selection committee, specific parameters, a formal interview process—there was a whole framework to it.
MG: How was the decision made public in the organization? How was the message delivered?
Sean: When communications first came out, it was Jim saying, "Here is your guy. I support the decision and so does the Board." It was a direct message. The big unveiling will be in June, but ahead of that, we did an office tour with Jim and updated everyone in the company on the strategic plan and our overall year-end performance, including how we did financially. We talked about the progress we made in the HR and accounting realms, and that we hired a new director of operations. We basically reintroduced ourselves and how the transition would work. We visited every office and had multiple bullpen conversations. In the past six months, Jim has been reinforcing the decision, and that's been an important part of the communication and the process.
MG: Once the cat was out of the bag, how did you start "showing up" as a leader in the company? Did you take over certain tasks, present information on your own at firm-wide meetings, and essentially phase into the role?
Sean: From last June until the end of 2021, I was eager to jump in and do things. I was chomping at the bit to get started and really dig into the role.
MG: I get the feeling you are about to tell me you had to pump the brakes.
Sean: In a way, yes. I didn't know what I didn't know, so out of the gate, I was working with the Board, focusing on the strategic plan, framing various policies, and getting other things done to help us lay the groundwork for when the transition would officially happen.
MG: What things did you work on?
Sean: There were several. One was figuring out the director of operations position. Another was making a few shifts in the organization, like converting some office managers to regional directors. We increased focus on budgeting. We addressed department manager autonomy. We shored up remote access. And we discussed the development of the Board and its focus. There was plenty to keep me busy.
MG: What happens now through the end of May?
Sean: Now that the infrastructure in place, whatever changes are made will be modest, so we don't upset the apple cart. Then it will be aligning people with their strengths and getting more intentional about growth.
MG: You mentioned you wanted to dive into the role with both feet. How have you stayed patient through such a methodical process?
Sean: While it seems like a long time to make the transition, it was intentional. A third of the time I'm in Jim's shadow, a third of the time we are working together, and a third of the time Jim's in my shadow. The relationship between us has been key to me staying on a good path.
MG: So you and Jim are on good terms, but what about the other candidates who weren't chosen for the position? Did going through the selection process damage your relationship with them?
Sean: If the selection was contested, I could see where that would have been a problem. My two best friends in life were in competition for the job. But we talked and agreed we would play key roles no matter who took on the role of president. There were no egos in the room. We agreed that the decision was made in the spirit of what's best for the firm, not what's best for each of us.
MG: Will Jim be involved with the firm for a period of time after June, or will he completely disappear from view?
Sean: Jim will be here another six months as a resource. We are setting priorities, like mentoring, but it's really about identifying the many value-adds Jim has brought to the firm over the last 40-plus years and figuring out how to carry them forward. We want to document and share those things appropriately. The firm will certainly get a lot out of it, and as long as Jim is enjoying it, it will work out well for everyone.
MG: When shareholders depart, it isn't always a smooth ride. How do you avoid the potholes?
Sean: That's true. We had one instance where a shareholder sold his stock, but he wanted to continue to work. Out respect for him, we allowed it, but if we did that again, the departing shareholder would have to leave for six months, then at that point, if there was a role for that person, we'd work up a contract.
MG: The president's role isn't the only one transitioning. You're leaving a role, too.
Sean: My group continues to be successful without my direct involvement. We have backfilled well. We had to.
MG: What is your first order of business when you officially take the reins?
Sean: Building buy-in. Our partners are true, invested partners, and there is a lot of trust that comes with that. Any of the three of us who went for the job would have done it a little bit differently, but any of those ways would have been fine. We have more leaders beyond the three of us that could have done it, too, and maybe even better. We have plenty of capable leaders, and getting their buy-in from the ground up is where I'll be focused for the first few years as president.
If your firm is planning a leadership transition, you could do a lot worse than to borrow a page or two from the Balzer & Associates playbook.
To learn more about ownership and leadership transition, call Mark Goodale at 508.254.3914 or send an email to mgoodale@morrisseygoodale.com.
50 in 50: Arizona
50 states in 50 weeks: U.S. states economic and infrastructure highlights.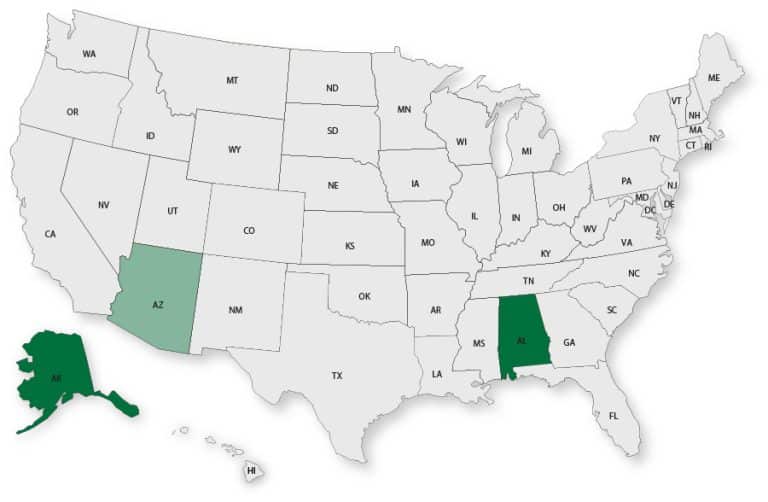 Key Economic Indicators
GDP: $335.3 billion
GDP 5-year growth rate (2017-2021): 2.6% (U.S: 1.6%)
GDP per capita: $46,074 (U.S.: $58,154)
Population: 7.3 million
Population 5-year growth rate (2017-2021): 0.8% (U.S.: 0.5%)
Unemployment: 4.1% (U.S.: 3.9%)
Economic health ranking: #38 out of 50
Fiscal health ranking: #18 out 50
Overall tax climate ranking: #24 out of 50
Key Sectors and Metro Areas
Top five industry sectors by 2021 GDP:
Sector
GDP ($ billions)
% of total GDP
Real estate and rental and leasing
$49.0
14.6%
Manufacturing
$32.6
9.7%
Health care and social assistance
$29.2
8.7%
State and local
$26.9
8.0%
Retail trade
$25.7
7.7%
Top three industry sectors by GDP 5-year CAGR (2017-2021):
Sector
GDP 5-year CAGR
Information
8.1%
Management of companies and enterprises
8.0%
Nondurable goods manufacturing
7.0%
Top three metro areas by GDP:
Top three areas by population 5-year CAGR (2016-2020):
Phoenix-Mesa-Chandler
Prescott Valley-Prescott
Laka Havasu City-Kingman
Infrastructure Highlights
Infrastructure: ASCE Infrastructure Grade (2020): C
Arizona was the third ranked state in net population growth from 2020 to 2021 and the Grand Canyon State's GDP has also been experiencing healthy growth rates. According to the ASCE, the areas in need of most infrastructure improvement are Roads, Drinking Water, Wastewater, Dams and Levees. The IIJA will make the following funds available over the next five years:
Funds
Improvement Area
$5.4 billion
Build, repair, and maintain roads and highways
$884 million
Public transportation systems
$547 million
Land ports of entry
$348 million
Airports – runways, taxiways, towers, terminals
$290 million
Water and wastewater projects
$225 million
Bridge replacement and repair
$100 million
Broadband
$76 million
Expansion of an electric vehicle (EV) charging network
$54 million
Replacement of lead pipes
Construction spending (Value of Construction Put in Place – CPiP):
Private Nonresidential CPiP: $9.4 billion in 2020; 23.6% compounded annual growth rate (2016-2020), above overall U.S. growth rate of 2%
State & Local CPiP: $5.0 billion in 2020; 15.6% compounded annual growth rate (2016-2020), above overall U.S. growth rate of 4.8%
AE Industry
ENR 500 firm headquarters (2021): 1
M&A activity since 2018:
10 deals with AZ buyers
19 deals with AZ sellers
For customized market research, contact Rafael Barbosa at rbarbosa@morrisseygoodale.com or 972.266.4955. Connect with him on LinkedIn.
Subscribe to our Newsletters
Stay up-to-date in real-time.