We've taken what was GREAT about our Western States M&A Symposium and made it even BETTER!
You still get all of the great M&A education (trend information, up-to-date deal pricing data, lively best practice panel discussions) AND the #1 West Coast and Western States networking forum for AE & environmental industry executives, buyers, sellers, and investors.
PLUS
You'll learn about the trends that are converging to reshape the AE industry, hear from industry-leading firms on how they are approaching strategy and strategic planning, and engage with AE and environmental firm leaders whose firms are trailblazing innovators.
Over two information-packed days, leaders from AE firms across the country will come together to discuss how to advance their firms and drive growth. The Western States M&A, Strategy and Innovation Symposium is the only opportunity like this on the West Coast to sharpen your skills, grow your network, and inform the strategies that will propel your firm into the future.

Three top-of-mind topics for every AE executive in one Symposium – M&A, Strategy and Innovation

Hear from experts about current trends in AE industry M&A and what the outlook is for M&A nationally and in the West.
Understand the market for AE and environmental firms and what prices are reasonable to expect in the 2022 economy.
Take in lively and informative discussions with deal-makers, buyers, and sellers.
Participate in deep-dive panel discussions on Strategy and Innovation with executives from industry leading firms.
THE West Coast networking event for AE industry executives, buyers, sellers and investors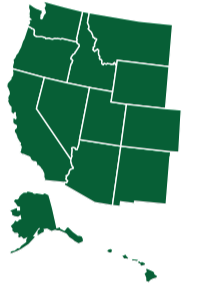 Connect with decision-makers from both national and regional firms that are interested in expanding in the West. Meet presidents and principals from Western States firms who want to learn more about M&A, Strategy and Innovation, and increase their connections with national and global firms.
PRICING
Registration fee ………. $1,595
Your registration fee includes the June 8th networking lunch, cocktail reception and the full day of events and materials on June 9th, as well as breakfast, lunch, and a post-symposium cocktail reception.
Registration rates for industry vendors, consultants and advisors
Posted registration fees are exclusively for (a) principals and employees of AE and environmental consulting firms and (b) principals and employees of private equity funds or family offices. Registration fees for industry vendors and consultants may be obtained by contacting our Events Director Corinne McCanse at [email protected].
"The M&A Symposium was a great and informative event."
Pat Moyer, Chief Financial Officer
Garcia and Associates, San Anselmo, CA
Read What Past Attendees Have To Say
This symposium exceeded my expectations by not only including experts in the field of M&A, but by also including firms who shared all aspects of their merger or acquisition in panel sessions.

Dawn Antonucci

Dawn Antonucci, Vice President, Towill, Inc.

I thought both the content of the seminar and the quality of the attendees was top-notch.

John Kissinger

President & CEO, GRAEF (ENR #366)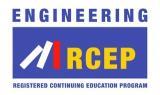 ENGINEERING REGISTERED CONTINUING EDUCATION PROGRAM
Earn up to 8.00 Professional Development Hours
Morrissey Goodale has met the standards and requirements of the Registered Continuing Education Program. Credit earned on completion of this program will be reported to RCEP. Certificates of Completion will be issued to all participants. Complaints regarding registered providers may be sent to RCEP at www.RCEP.net.