Word on the street > Here's Who's Running the AE Industry—By the Numbers
Word on the Street: Issue 124
Weekly real-time market and industry intelligence from Morrissey Goodale firm leaders.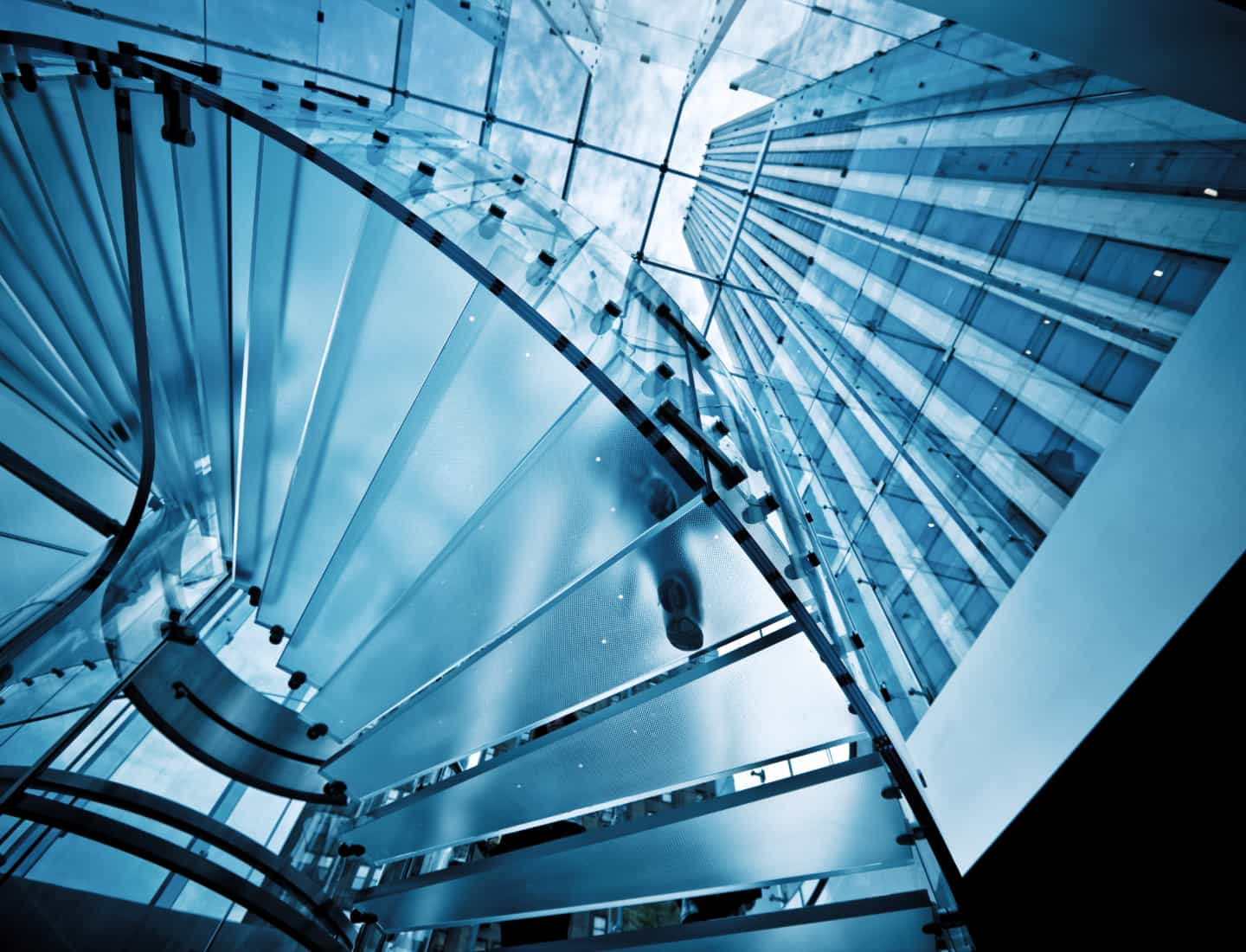 Here's Who's Running the AE Industry—By the Numbers
A couple of weeks ago we asked you to share your thoughts as to "Who Exactly is Running the AE Industry." (Spoiler alert—you're an optimistic bunch.) Today, we share the results of our research on CEO demographics of the ENR Top 500 Design Firms and match them up with what you all were thinking. Let's take a look at the numbers.
400: Thank you to the over 400 readers who took a swing at the survey. We'll be sharing your collective guess for each CEO stat here. (Speaking of 400, I saw Jason Isbell and the 400 Unit play the beautiful Ryman Auditorium in Nashville last week. Phenomenal.)
57: That's the average age of an industry CEO. Readers thought it was 55. Optimistically close! The most senior (literally and figuratively) CEO in the ENR Top 500 is a ripe old mid-eighties. The youngest clocks in at an optimistically youthful early thirties. Fifty-seven falls right along the fault line of the baby boomer and Gen X generations and is pretty consistent across all tranches of the ENR Top 500. This stat begs the most obvious question: What sort of music is on the average AE CEO's Spotify playlist? (I'm thinking we need to do some research on that.) For comparison's sake, 57 is also the average age of a Fortune 500 CEO, and 58 is the average age of CEOs in the S&P 500. What's on the minds of most 57-year-old CEOs? Who's going to fill my shoes 'cause I've maybe five good years left in me before I move from leadership asset to leadership liability. That's what (although they may not say it out loud).
24: That's the average number of years an AE industry CEO has been with their firm. Readers guessed 17 years—envisioning maybe a more recently arrived group of CEOs? The longest-tenured CEO has been with his firm 55 years (started working pre-fax, pre-PTO, pre-401k). Shortest time a CEO has been employed at a firm? Less than a year. (Hopefully they'll last longer than Liz Truss.)
10: That's how many years on average a CEO has been at the helm of their AE firm. Readers guessed seven years. The average CEO was not running the show during the Great Recession. However, given an average tenure with their firm of 24 years, they witnessed their predecessor in action during that awful time for our industry. What lessons they learned from that recession and how they will apply them as we likely head into the next one in 2023, we have yet to see. The average CEO was in charge when the pandemic hit and so knows more than a thing or two about resilience and how to navigate rapid change. At the extremes, the shortest-serving CEO has been in the job less than a year (still likely meeting with everyone in every office for the first time). The longest-serving CEO has been doing the job for 50 years —and probably has terrific material for the great unwritten AE industry novel. Interestingly, the average time on the job for ENR Top 100 CEOs is just under 7.5 years, while in the ENR 400 to 500 tranche, it's closer to 13. This speaks to more professional management and governance among the largest firms in the industry.
29%: That's the percentage of CEOs who have been with their current firm for their entire professional career. Think about that. Almost one-third of the industry's leaders have no professional, full-time work experience beyond the firm that they are leading today. This is one of the reasons why formal and informal "CEO Groups" in this industry are so important—they provide a much-needed opportunity for CEOs who may have zero or very limited experience beyond time spent at their own firms to learn from others. Related, I got to spend a glorious day on the golf course last week with industry legend and true gentleman Rob Barrick, former chairman and CEO of SSR, Inc. (Nashville, TN) (ENR #200). Rob and a few of his CEO peers took it on themselves back in the '90s to establish and curate an incredibly powerful CEO group. That group continues today. The three fundamental rules of engagement were (a) you must share your experiences with your peer CEOs; (b) you must try to help your peer CEOs when they bring a problem or crisis to the discussion; and (c) everything discussed was to remain confidential. Over the years, numerous CEOs (and thus their firms) benefitted enormously from the shared experiences of this CEO group.
9%: That's the percentage of female CEOs in the ENR Top 500. Readers guessed 14%. For comparison's sake, female CEOs make up 8.8% of the Fortune 500 and just over 6% of the S&P 500. The percentage of women holding leadership roles drops to 6% in the ENR 100 to 200 cohort.
50%: That's the percentage of CEOs who have a graduate degree. Readers guessed 49%.
11%: That's the percentage of industry CEOs who hold a non-AE degree (e.g., business administration, finance, law, marketing, psychology, communications—you know, the skill sets that come in handy when you're running a firm). Readers guessed (hoped for?) 25%. It's not surprising that 16% of the ENR Top 100 firms have CEOs who hold non-AE undergraduate degrees—again speaking to more professional management among the largest industry players.
Do any of these stats surprise you? Encourage you? Dismay you? Email, text, or call me at mmorrissey@morrisseygoodale.com or 508.380.1868.
Open Your Books
Find any person's face online and cover half of it. Your brain will automatically envision the entire face. When you uncover the picture, the full image will be different than what your mind's eye envisioned.
The same kind of thing happens in every AE firm that doesn't share financial performance information with their staff. In the absence of data, when your firm is doing well, your people think it's doing much better than it really is. They wonder, "Why haven't I gotten a raise?" and, "Where's my bonus?" And when your firm hits a dry patch, they think, "Are we in real trouble? Should I look for another job?" That's just the way the human brain works—you can take it to the bank.
Your people make assessments about your company every day, whether you share information with them or not. But wouldn't you rather they make grounded assessments instead of ungrounded ones? Their assessments lead to decision—sometimes about technical issues, sometimes about strategic alternatives, and sometimes about career options. The more information they have, the better decisions they will make for clients, the firm, and themselves.
Open book management is a great opportunity for AE firms to build trust, engage staff, and teach them about what it takes to run and grow an AE firm.
For starters, share as much information about the internal workings of the firm as possible with the entire staff (not just a select group of managers) to keep employees connected and to prepare the next generation of leaders. At least quarterly, issue to every person in the firm a streamlined one- or two-page company status report. The memo should present a concise narrative analysis of the firm's quarterly and year-to-date financial performance, how the firm performed in the past quarter, what is important for the staff to focus on this quarter, and your thoughts and concerns for the short- and long-term. A copy of the memo should be sent to everyone in the company as soon as the quarterly financial results are available.
We have complete conviction, and know from experience, that tracking and reporting this data to all employees, along with a concise narrative interpretation from leadership of what it means to the company, will help open communication lines throughout the firm, build trust, and increase engagement.
Accompanying the memo should be the following key performance indicators:
Sales— recognized when a contract is signed and notice to proceed received.
Net service revenue— gross revenue less subconsultants and reimbursables.
Cash in— what the firm collected in fees and reimbursables.
Cash out— all cash expenses paid by the firm, including fees and subs/reimbursables.
Staff utilization— direct labor divided by total labor.
Profits— both on an accrual and cash basis.
Net multiplier— net service revenue divided by direct labor.
Revenue factor— net service revenue divided by total labor.
Backlog— work under contract, not yet performed, expressed in number of months of workload (based on previous year's gross annual revenue).
Average collection period— average number of days it takes to collect accounts receivable from clients, measured from the time an invoice is entered in accounts receivable to the time it is credited against accounts receivable.
Additionally, schedule and lead a firm-wide meeting each quarter (connect through Teams, if necessary) to inform everyone how the firm is doing, pump them up about the future, address their concerns, and get their input on how things are progressing—these meetings shouldn't be solely focused on financial performance— but this information will help to put all other communication in its proper context.
The typical objections to sharing financial information firm-wide include things like, "What happens if our competitors get a hold of this information?" and, "It won't make sense to a lot of our people—it will just confuse them." First of all, staff should be informed that the information is strictly confidential. And they should be trusted to keep it that way. If they cannot be trusted, you have a different issue to address. Second, don't worry about the people who won't get it and don't care. Worry about the risers who would love to see that information. They put the majority of their lives into your firm and they want to know how its performing. If they have trouble grasping the information, help them out. Afterall, they are your firm's future leaders.
A few years ago, I was working with an AE firm that had a dysfunctional leadership team and a great, big trust issue throughout the firm. A year after our strategic planning session, the firm's CFO called me and said these exact words: "Mark, of all the great things we implemented in the last 12 months, sharing financial information has had the single biggest impact on our culture. If we only could do one thing from our plan, it would have been that."
If you're not practicing open book management, think about it. It could be just what your firm needs.
For help with making your firm the best it can be, call Mark Goodale at 508.254.3914 or send an email to mgoodale@morrisseygoodale.com.
50 in 50: Missouri
50 states in 50 weeks: U.S. states economic and infrastructure highlights.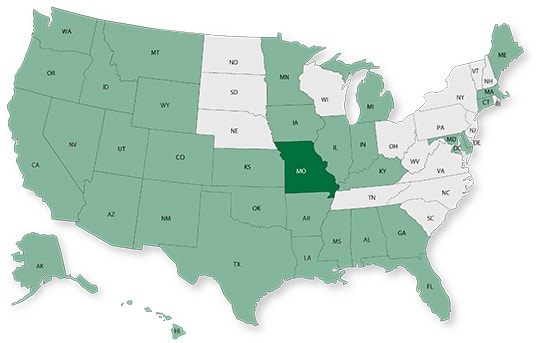 GDP: $297.7 billion
GDP 5-year compounded annual growth rate (CAGR) (2017-2021): 1.2% (U.S.: 1.6%)
GDP per capita: $48,502 (U.S.: $58,154)
Population: 6.2 million
Population 5-year CAGR (2017-2021): 0.2% (U.S.: 0.5%)
Unemployment: 2.4% (U.S.: 3.9%)
Economic outlook ranking: #29 out of 50
Fiscal health ranking: #24 out 50
Overall tax climate ranking: #13 out of 50
Key Sectors and Metro Areas
Top five industry sectors by 2021 GDP:
Sector
GDP ($ billions)
% of total GDP
Manufacturing
36.2
12.3%
Real estate and rental and leasing
26.9
9.1%
Health care and social assistance
26.9
9.1%
Professional, scientific, and technical services
23.1
7.8%
State and local
22.9
7.7%
Top three industry sectors by GDP 5-year CAGR (2017-2021):
Sector
GDP 5-year CAGR
Agriculture, forestry, fishing and hunting
11.0%
Administrative and support and waste management and remediation services
4.0%
Finance and insurance
3.6%
Top three metro areas by GDP:
St. Louis
Kansas City
Springfield
Top three metro areas by population percentage increase in 2021 vs. 2020:
Springfield
Columbia
Joplin
Infrastructure Highlights
Infrastructure: ASCE Infrastructure Grade (2018): C-
As part of the bipartisan infrastructure bill (BIL), the U.S. DOT just released $1.4 billion for Missouri for fiscal year 2023. The funds are meant for roads, bridges, tunnels, carbon emission reduction, and safety improvements. Outside of surface transportation, infrastructure for levees, dams, and waterways in the state need attention in order to minimize risk of flooding and improve navigation flow for shippers in the upper Mississippi.
The Missouri Highways and Transportation Commission (MHTC) recently approved funding for work that will be starting in 2023. Contractors have been assigned for work on Interstate 70 in Callaway County as well as rural road work in many other mid-Missouri counties. Across the state, officials are looking forward to seeing continued bidding competition for projects. Over the next five years, Missouri's BIL funds will address the following categories of projects (additional funds may be deployed as federal grants get awarded to states):
Funds
Improvement Area
$6.5 billion
Roads and highways
$866 million
Water infrastructure
$674 million
Public transportation
$484 million
Bridges replacement and repair
$246 million
Airports
$100 million
Broadband (minimum allocation)
$99 million
Electric vehicle (EV) charging network
$21 million
Wildfires protection
$17 million
Cyberattacks protection
Construction spending (Value of Construction Put in Place – CPiP):
Private Nonresidential 2021 CPiP: $5.4 billion; 1.2% 5-year CAGR (2017-2021), slightly below overall U.S. CAGR of 1.4%
State & Local 2021 CPiP: $4.0 billion; -0.8% 5-year CAGR (2017-2021), below overall U.S. CAGR of 4.0%
AE Industry
ENR 500 firm headquarters (2022): 15
M&A activity since 2018:
29 deals with buyers from Missouri
35 deals with sellers from Missouri
For customized market research, contact Rafael Barbosa at rbarbosa@morrisseygoodale.com or 972.266.4955. Connect with him on LinkedIn.
Weekly M&A Round Up
Congratulations to Thomas & Hutton (Savannah, GA): The consulting, planning, and engineering design firm with offices across the Southeast acquired Coulter Jewell Thames (Durham, NC), a consulting, engineering, land planning, landscape architecture, surveying, and construction administration services firm. The acquisition increases Thomas & Hutton's presence in the Raleigh-Durham area. We feel privileged that the Thomas & Hutton team trusted us to initiate and advise them with this strategic initiative.
Another congrats to Sambatek (Minnetonka, MN): The Minnesota-based civil engineering, surveying, planning, and environmental firm acquired Commercial Site Design (Raleigh, NC), a civil engineering and land surveying firm with a special emphasis on projects for quick-serve restaurants, fast-casual diners, and retail stores. We're thankful that the Sambatek team trusted us to initiate and advise them on this transaction.
Industry M&A is up 20% over the past 12 months: Last week we saw strong industry consolidation with 15 new domestic transactions, including the two featured deals in North Carolina. Overseas there were five new transactions announced in the UK, Australia, and Canada. You can check all the week's M&A news here.
If you'd like to know more about our M&A services, and how we can help you either confidentially sell your firm or grow through acquisition then please contact Nick Belitz, Principal, at nbelitz@morrisseygoodale.com or 303.656.6151.
June 7-9, 2023 Las Vegas, NV
Western States M&A, Strategy, and Innovation Symposium
Over two plus information-packed days, come together to discuss strategy, innovation, and M&A trends while networking with AE industry executives.
Register Now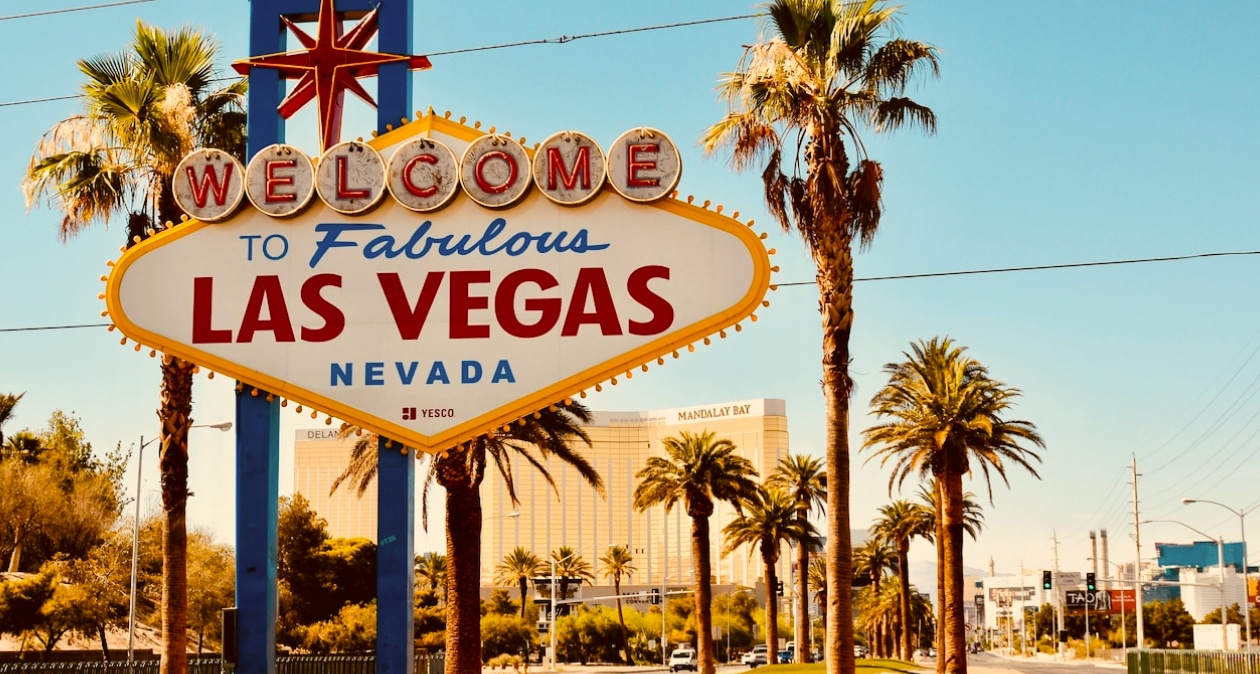 Subscribe to our Newsletters
Stay up-to-date in real-time.