Word on the street > Issue 106
Word on the Street: Issue 106
Weekly real-time market and industry intelligence from Morrissey Goodale firm leaders.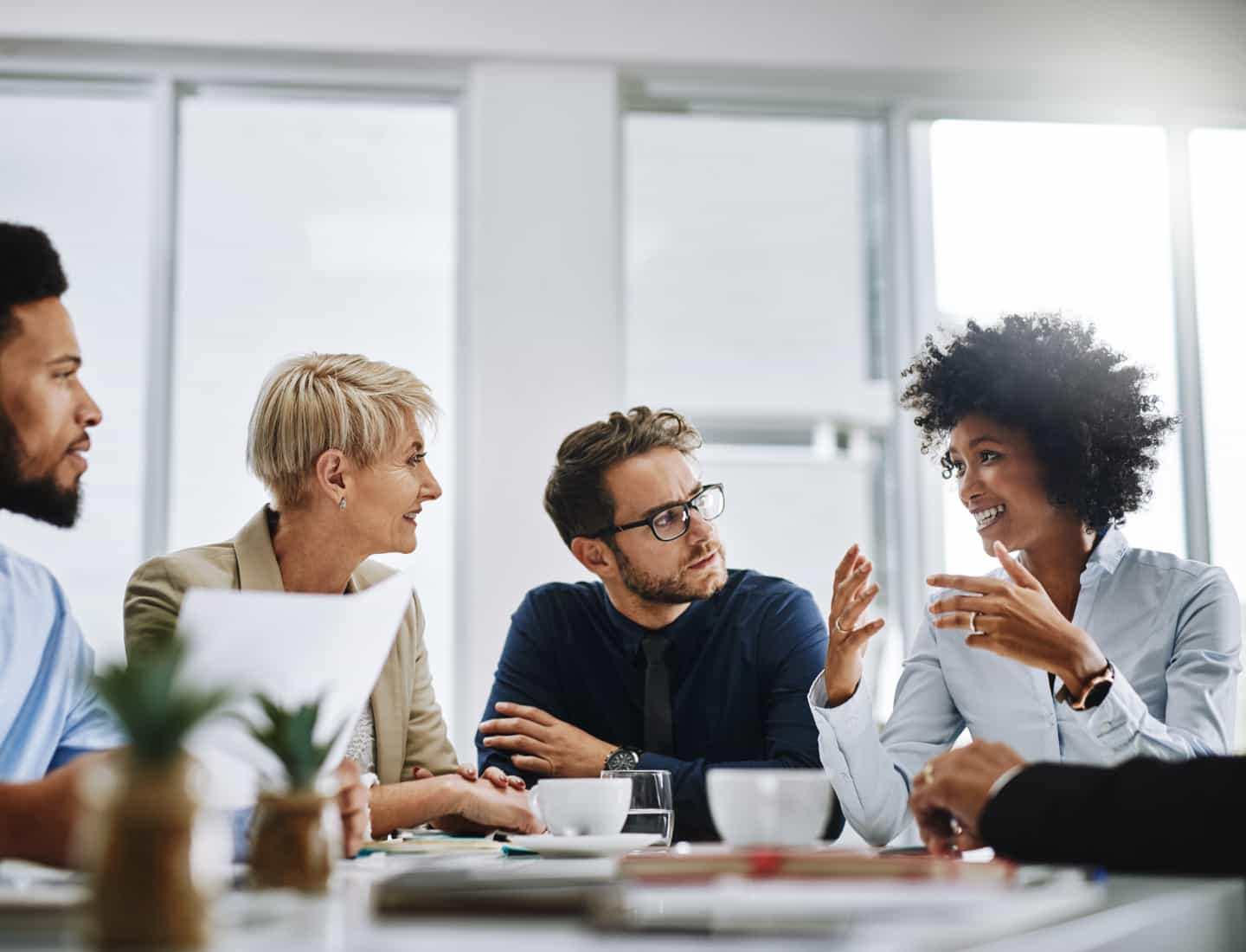 Irrational Exuberance?
Inflation's so high, it's got everyone low (and it's resulting in construction bids being triple what designers estimated they would be just 90 days ago). The S&P is down 15% year-to-date. (And with it, your dreams of retiring early. Also, you're going to have to set your sights on a smaller boat.) "Tanking" barely does justice to what's happening with small business and consumer confidence. Gallup's Economic Confidence Index just registered its lowest reading since the tail end of the Great Recession in early 2009. Hard landing or soft landing? Place your bets. The chief economist for Moody's Analytics last Tuesday said there was a 1 in 3 chance of a recession this year and "even odds" for one within two years. U.S. new-car sales dipped below an annualized 13 million vehicles in May, prompting analysts at RBC to say they are at "recessionary levels." Jamie Dimon, CEO of JPMorgan Chase, says he is preparing the bank for an "economic hurricane" on the horizon. Anxiety abounds. Doom and gloom are the watch words. Except—apparently—in the AE industry.
What, me worry? February saw the publication of the Q1 2022 Engineering Business Sentiment study—yet another excellent product by the pioneering ACEC Research Institute. Six hundred-plus respondents representing engineering firms of all sizes and disciplines from around the country participated. The survey uses a "Net Ratings" system in which the negative responses are subtracted from positive responses. A positive Net Rating indicates optimism, and a negative one indicates pessimism. The higher the number, the stronger the sentiment. The overwhelming majority of firm leaders are "extremely optimistic" about the current state of their firms and the engineering industry. The Net Rating for the current state of firms' overall finances is a staggering +88 and +82 for the engineering and design services industry today. As a comparison, in the first sentiment survey conducted in October 2021, those numbers were +83 for firm finances and +74 for the industry. This sense of optimism was palpable at last month's ACEC Annual Convention in Washington D.C. Not only were attendees thrilled to connect in-person with peers at one of the industry's most important events, they were also more than happy to discuss how great 2021 was for their firms and how there was no slowdown in sight. (There was no sighting of Jamie Dimon at this year's conference.)
A more informed view, surely: But the ACEC Research Institute's Engineering Business Sentiment study gathered its data in mid-January. Maybe that's why the sentiment about the future was so upbeat. Possibly the participants were doing their best to honor their New Year's resolutions to "be more optimistic" when they completed the survey. Or maybe the flashing economic warning signs were too distant, too faint to be factored fully (or at all?) into forecasts. A more recent survey of industry decision-makers would likely yield more conservative forecasts. Right? Nope. Last month saw the publication of the 43rd annual Deltek Clarity Architecture & Engineering Industry Report. The optimism of the almost 550 architecture and engineering firms participating in the survey practically leaped off the pages like a greeter at Disney World. The median net revenue growth forecast from the survey was 17.6%! This was not only the highest forecast recorded in the survey in over a decade, but it was almost three times the highest annual forecast from any of the prior 10 years. Of note, medium-sized and architectural firms were especially bullish on the future, forecasting 21.6% and 18.8% increases in growth, respectively. Take THAT, pessimists!
Squaring the circle: So, what gives? Why, in the face such immediate short-term economic turbulence (inflation, stock and bond markets simultaneously roiled) and longer-term headwinds and concerns (rising interest rates), do firm leaders in our industry feel so optimistic? I see four reasons why the optimism maybe overstated.
Feds to the rescue: Driving the optimism for many engineering firms is the passage of the Infrastructure Investment and Jobs Act (IIJA) and its promise of future infrastructure funding. Industry firms will undoubtedly benefit directly and indirectly. However, with IIJA there are two critical questions in terms of industry economics. The first is timing. Moving quickly is manifestly not a core competency of government. Recessions, on the other hand, don't wait around. They operate on their own destructive timetables. If a recession hits prior to IIJA funds flowing, things could get dicey for more than a few firms. The second question is that with rising inflation, IIJA funds are able to purchase less and less bang for the buck meaning monies are directed to a smaller number of larger, better-placed design firms. For sure, the IIJA will help mitigate the effects of a more challenging economic environment on our industry, but it won't fully protect it.
"Youth is wasted on the young": While the last "economic"—as opposed to "pandemic-driven"—recession was a doozy, it's almost ancient history in the minds of many of today's firm leaders and business line managers. Many of them have forgotten the direct and painful coupling between recessions and our industry. Regardless of the trigger (2001's bursting of the dot-com bubble or 1992's savings and loan crisis), the design industry is typically one of the first sectors to feel the impacts of a recession and one of the last to recover. Related, it's worth noting that the most recent AIA Architecture Billings Index indicated that, while conditions remained strong in April for designers, "scores for both new project inquiries and design contracts moderated slightly."
It's not just a river in Egypt: Denial, that is. I remember running strategy engagements for multiple ENR 500 clients in early 2009. The economy was already in free-fall. The housing market had collapsed. Credit had evaporated. Everything pointed to months of sharp, painful contraction (with no real way back then to figure out the bottom) and a long, slow recovery. Despite all of this, clients were seemingly hard-wired to project and plan for growth—starting in 2009! Why? An unhealthy—but not necessarily unexpected—blend of denial and inertia. "Denial" because it was hard for those leadership teams to face the world for what it was—that the good times were over—especially after such an extraordinary economic expansion before the crash of 2008 when many firms were doubling in size every five years—whether by design or not. "Inertia" because leadership teams knew that the only tool available to them to manage the new recessionary environment was to cut costs—which meant layoffs. Firms had been running full bore up to the crash; employees were working 50-plus hours a week regularly; and the sense of camaraderie and spirit of teamwork—that "we're like a family here" culture—abounded in the industry. Leadership knew the only way to navigate the economic crisis was to break up the family.
Straight-line strategy: Far too many strategic plans in our industry are based on teams taking the "here and now" and straight-lining it five years out. Regardless of how much trend analysis, inputs from "futurists," or scenario planning, most leadership teams are content to take the environment that they find themselves in and assume it will continue. So, when times are super-good (like now), that tends to be the forecast.
The boy who cried wolf: Nobody wants to be this kid. (I'll bet he grew up to be a really successful risk manager.) And nobody wants the good times to end. But leaders need to factor the larger economic outlook into their strategic plans and business models. What goes up…
Questions? Insights? Email Mick at [email protected] or text him at 508.380.1868.
There's No Time To Waste
As I write this article, I am working with yet another AE client that has accrued an historic level of backlog—and they are struggling to figure out how they will process their ever-growing mountain of work. It's a common refrain in our industry—companies simply don't have any slack left. There's no time to train. There's no time to learn new skills. There's no time to transition client relationships. There's no time to market new clients. There's no time to take care of the golden goose.
So, what's the plan? Let our firms decay as we burn out our people? Of course not. In fact, I have some great news for you. Your firms are filled with much more waste than you think! Yeah, I know—that's probably not the kind of great news you had in mind. Yet therein lies our industry's big opportunity to create some badly needed breathing room.
To explain, I'll draw some inspiration from our book, Mastering Lean Leadership, by Hal Macomber and Calayde Davey. In our experience in working with AE firms, we know architects, engineers, and environmental consultants assume that they are doing everything necessary to produce value for their clients. And they don't notice the difficulties in performing their work. For example, it is usual to have a soul-crushing Monday morning staffing meeting where everyone focuses solely on what tasks they are going to report to the group. It is usual to have work-in-process (WIP) meetings to discuss work that currently isn't being performed. Yes, it's usual. But no, it's not work. It's just wasted motion.
Most AE firms do not deliberately cultivate the ability to find waste. But by making good distinctions between "movement" and work, we are better able to identify waste. So create the opportunity to practice making that distinction:
Where you've done the work before
When you think you know everything about the work already
Even after you see waste everywhere
In other words, get religious about it. You don't even need to be at work to hone your waste-finding skills. You can practice anywhere—in your kitchen, doing laundry, mowing your lawn, at the local pizza joint, or at the airport (talk about a target-rich environment). The idea is to watch work. Identify actions that don't advance value. Identify 30 wasted actions, then do it again at least five times to fully cultivate the skill.
Perhaps the greatest waste is the waste we don't see. Every time we introduce small group improvement activities or group problem-solving, we see a flurry of improvements made to eliminate waste that had gone unseen—perhaps unseen for years. There was a construction project in the Midwest United States where tradespeople were trained on Quick 'n Easy Kaizen. In the matter of a few weeks, 30 people were recording more than 60 or more adopted improvements per month. They were eliminating all that waste with little or no supervision, no investment in tools or equipment, and no slow-down in their productivity. They transformed into an army of creative waste investigators and eliminators. Months later, the problem-finding team swelled to 100 people and were improving the construction project at a rate of 150 adopted improvements per month.
To practice seeing waste that has previously gone unnoticed:
Find a partner who is open to examining his or her own work with you. Spend some time observing what the person is doing. Look for small ways that the work could be faster, easier, or more interesting for the person. Explore that with the person by examining:
The problem the person had
What the person did about it
What, if anything, improved
Then expand your group of learning partners.
Improvements are there for the taking if you are willing to look for them. What are you waiting for? There's no time to waste!
To learn more about how to create slack in your firm, call Mark Goodale at 508.254.3914 or send an email to [email protected].
50 in 50: Hawaii
50 states in 50 weeks: U.S. states economic and infrastructure highlights.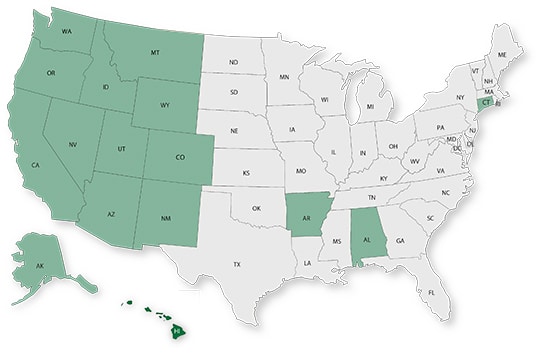 Key Economic Indicators
GDP: $73.9 billion
GDP 5-year compounded annual growth rate (CAGR) (2017-2021): -1.6% (U.S: 1.6%)
GDP per capita: $52,708 (U.S.: $58,154)
Population: 1.4 million
Population 5-year CAGR (2017-2021): 0.3% (U.S.: 0.5%)
Unemployment: 4.2% (U.S.: 3.9%)
Economic outlook ranking: #43 out of 50
Fiscal health ranking: #46 out of 50
Overall tax climate ranking: #41 out of 50
Key Sectors and Metro Areas
Top five industry sectors by 2021 GDP:
Sector
GDP ($ billions)
% of total GDP
Real estate and rental and leasing
13.0
17.6%
State and local
7.0
9.6%
Accommodation and food services
6.1
8.3%
Health care and social assistance
6.0
8.2%
Retail trade
5.3
7.1%
Top three industry sectors by GDP 5-year CAGR (2017-2021):
Sector
GDP 5-year CAGR
Finance and insurance
4.2%
Information
3.6%
Health care and social assistance
2.1%
Top metro areas by GDP:
Urban Honolulu
Kahului-Wailuku-Lahaina
Top three areas by population 5-year CAGR (2016-2020):
Hilo (Micropolitan Statistical Area)
Kahului-Wailuku-Lahaina
Kapaa (Micropolitan Statistical Area)
Infrastructure Highlights
Infrastructure: ASCE Infrastructure Grade (2019): D+
According to the ASCE, the infrastructure for stormwater, drinking water, wastewater, roads, schools, and dams in Hawaii is considered mediocre or poor. The state has also a relatively high rate of power outages. As it relates to transportation infrastructure, Hawaii is among the U.S. states with the least percentage of roads and bridges in good condition, having each motorist pay an average $818 per year in costs due to driving on roads in need of repair. One of the priorities for the Bipartisan Infrastructure Law (BIL) in the state will be the Honoapiilani Highway, which is planned to be moved inland due to coastal erosion and sea level rise. Many other projects have been identified and a few are underway.
Hawaii will receive at least $2.6 billion from the BIL over the next five years, divided into the following categories of projects (additional funds may be deployed as federal grants get awarded to states):
Funds
Improvement Area
$1.2 billion
Roads and highways
$390 million
Water infrastructure
$339 million
Bridges replacement and repair
$312 million
Public transportation
$246 million
Airports
$100 million
Broadband (minimum allocation)
$18 million
Electric vehicle (EV) charging network
$11 million
Cyberattacks protection
$4 million
Wildfires protection
Construction spending (Value of Construction Put in Place – CPiP):
Private Nonresidential 2020 CPiP: $895 million; -15.3% 5-year CAGR (2016-2020), below overall U.S. CAGR of 2.0%
State & Local 2020 CPiP: $3.3 billion; 10.9% 5-year CAGR (2016-2020), above overall U.S. CAGR of 4.8%
AE Industry
ENR 500 firm headquarters (2022): One
M&A activity since 2018:
One deal with buyer from Hawaii
Three deals with sellers from Hawaii
For customized market research, contact Rafael Barbosa at [email protected] or 972.266.4955. Connect with him on LinkedIn.
Weekly M&A Round Up
Industry M&A is up 37% over the past 12 months: Last week saw new transactions announced in TX, FL, and AZ.
If you'd like to know more about our M&A services, and how we can help you either confidentially sell your firm or grow through acquisition then please contact Nick Belitz, Principal, at [email protected] or 303.656.6151.
Subscribe to our Newsletters
Stay up-to-date in real-time.