Word on the street > AE Industry Intelligence: Issue 88
AE Industry Intelligence: Issue 88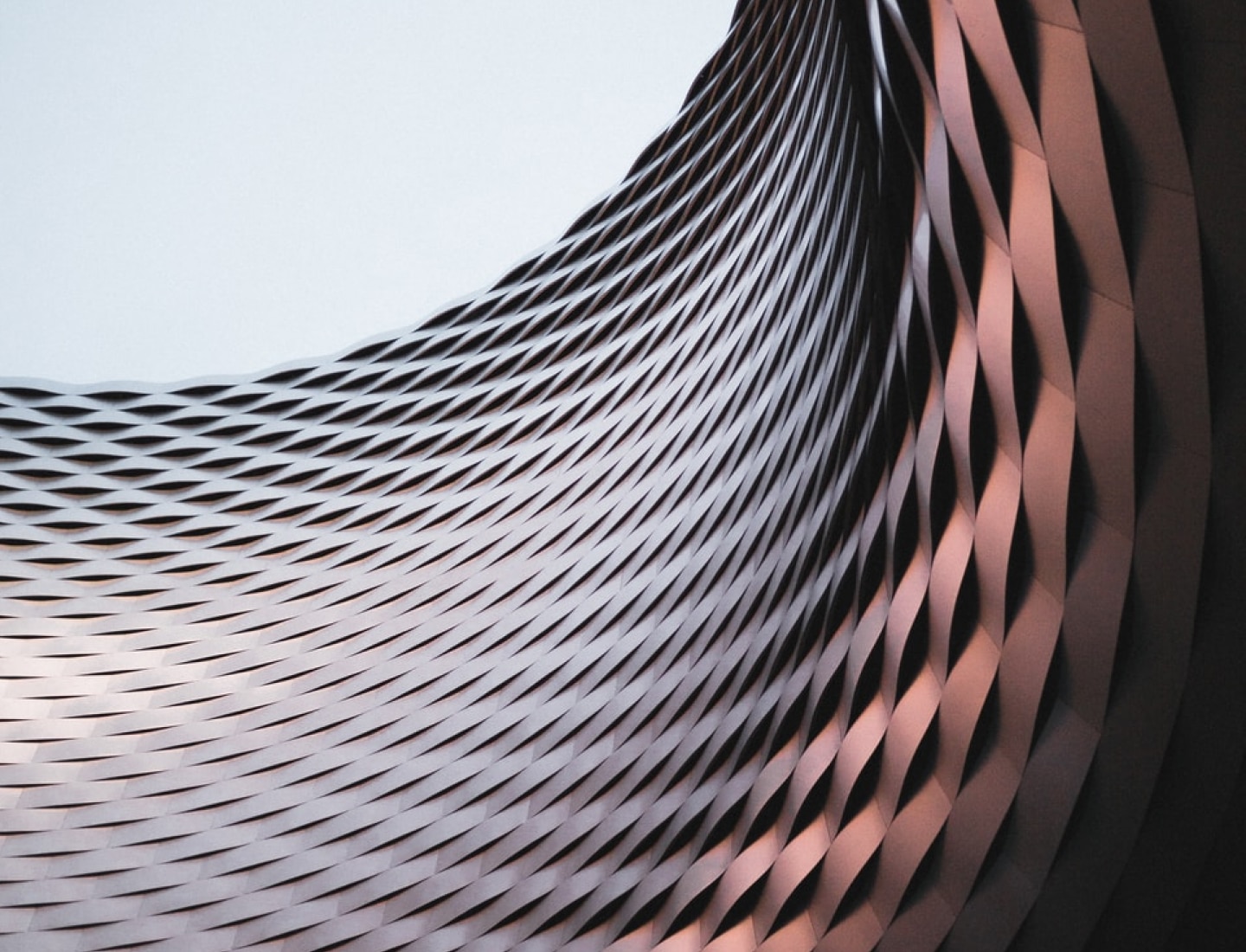 Your CFO And CMO — Innovation Killers or Innovation Champions?
Not all AE and environmental firms have a strategic plan. But those that do have one thing in common: They each contain a commitment to improve the business through "innovation." For the most part this is code for the development or deployment of technologies to get closer to clients, deliver better client service, improve operations, and increase profits—or some combination of all four.
Most of these commitments to innovation will fail. Either they will not see the light of day, or they will flounder in the marketplace. They'll end up victims of two of your firm's senior leaders—your chief financial officer (aka "King Sunshine") and chief marketing officer. Innovation won't fail because of a lack of ideas. Across the industry, talent is surfacing multiple early-stage and beta proposals ready for corporate funding and support. Nor will innovation fail because of a lack of brainpower. The cohort of tech-savvy AE and environmental professionals positions our industry better than most to make a great tech leap forward.
No, most innovations will fail because one or both of the firm's finance and marketing functions will fail to lead and instead will just manage. They'll play defense instead of offense. Here's how your CFO and CMO combine to destroy innovation at your firm and how they can change to be the champions of innovation.
Innovation Killer #1—"We don't have the money": This is typically the first obstacle raised. More often than not this objection comes from the office of the CFO. It's easy to see why. Invest a ton of cash for no immediate return? Borrow money to fund "research" led by 20- and 30-somethings—many of whom have tattoos and piercings and are not even firm owners? In a famously leverage-averse industry (median debt-to-equity ratio of 0.85 per the always useful 42nd Deltek Clarity Architecture & Engineering Industry Study) where the Holy Trinity of KPIs is utilization, multipliers, and monthly profits, these initiatives usually go down like a lead balloon with the firm's CFO, who usually caucuses with the firm's more risk-reluctant shareholders. Typically, after the strategic plan moves from the dopamine-hit, feel-good "we are so visionary" phase, it's more often than not followed by the "look, we have limited resources kid, maybe next year" phase.
Antidote for #1: The capital options available to AE and environmental firms have never been more plentiful. At the cheapest end of the spectrum are the buckets of cash that firms have on their balance sheets at the start of 2022. At the other more expensive, more Selling Sunset end of the spectrum are a cadre of financial sponsors (private equity, family office) that are only too eager to explore investments and partnerships in our highly attractive industry. And somewhere in the middle are multiple affordable debt instruments. Leadership teams (with CFOs playing a lead role) need to recognize that their balance sheets must evolve to realize the business benefits of sustained innovation. For innovation to be successfully monetized, CFOs need to understand—and stand behind—the financial elements of any innovation that the firm commits to support—including cash burn, opportunity costs, and future cash flows. The CFO needs to recommend what funding is required to support the initiative, recommend the preferred option, and make clear the impacts to the firm's balance sheet. The typical AE firm balance sheet cannot support sustained innovation. The CFO must be the guide to how it should adapt. This way the CFO goes from being an innovation killer to an innovation champion.
NOT an antidote for #1 (it sounds like one, but it's a cop out): Many firms try the approach of "Let's wait for a client to ask us for this technology or innovation, that way we can get paid to innovate!" Always sounds like genius. But it's not. It's just an abdication wrapped in a strategy to kick the can down the road. We see this all the time—where "corporate" claims lofty goals for innovation—but places the financial burden on the company's P&Ls. But the P&L leaders don't want to self-fund innovation as it hits their bonus pool. So, everyone waits for the right "opportunity." It's a recipe for business as usual. What's worse, it indicates a willingness or preference to learn on the client's dime.
Innovation Killer #2—Marketing misses the mark: AE and environmental industry marketing 101 is "Listen to clients, understand them, and deliver what they want (or think they want)." This is how practically every firm's marketing department is set up. It's largely reactive and passive. It places the client in the driver's seat. It's driven by KPIs of monthly and annual sales and hit rates on proposals. And it's completely useless in terms of marketing and selling innovative tech solutions.
Antidote for #2: Marketing 102 is to anticipate what clients will need (even though they may not know it yet!) and deliver it. This is how you market tech and innovative solutions. It's a totally different marketing approach. Instead of listening to your clients about what they want, it's more telling your clients what they need. This is a scary proposition for most CMOs. Indeed, it's an approach more suited to marketing consumer tech products (think Apple's iPhone) and business tech products (How did you even function before Outlook?). It is the preferred marketing approach for consumer and business tech subscription services (Ever stop to think how much your family pays monthly for iTunes or your firm pays monthly for Office 365?). Taking your innovation from the "idea" stage to market will require your CMO to approach marketing (and sales) in a completely different way. It may require a separate brand. It certainly will require different packaging and pricing than how the firm currently markets its services. Embracing Marketing 102 requires a totally different mindset, but it's what your CMO needs to do to go from being an innovation killer using the old Marketing 101 toolkit to an innovation champion deploying the Marketing 102 bag of tricks.
One more piece of advice for CMOs: Most AE industry marketing is a set of strategies and tactics that work well in the context of a mature industry. In this type of environment most clients have a good understanding of the services that they are purchasing, the pricing of those services, and the service providers in the market. Essentially, there's nothing new under the sun in a mature industry. However, bringing a new tech-enabled solution into this mix requires a completely different marketing approach (Marketing 102) that recognizes the characteristics of the "Introduction" phase of the product life cycle, shown in Figure 1.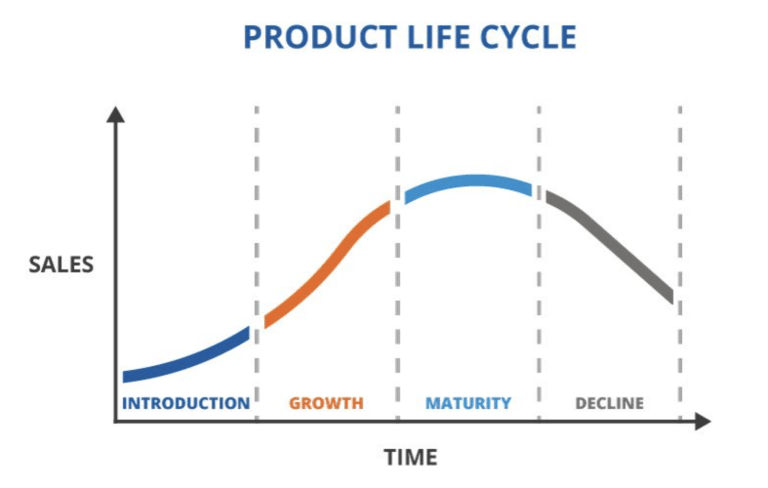 In the Introduction phase there is little, if any, understanding by clients about the product being offered, let alone its benefits or features. So, there is minimal (if any) demand. Critical success factors to monetize the product include a massive, attention-getting education campaign (via social media, e-marketing, and trade shows) and direct technical sales meetings with prospects. These both require the CMO to advocate for changes to the firm's existing corporate marketing structure and resource allocation. You're going to be spending closer to 7% of revenues instead of 5% if you're going to take those innovations to market and successfully monetize them.
The upshot: Your CFO and CMO play key roles in taking your team's innovations from just ideas to money-making products in the market. They can either be innovation killers or innovation champions. To be champions, they need to change their mindsets from managers to leaders.
We're turning up the heat in Miami this March! Our Southeast States M&A Symposium is taking place at the luxurious Mandarin Oriental Miami on March 23 and 24. Soak up the sun with over 120 AE industry executives, buyers, sellers, and investors in the nation's most exciting city. The M&A market in the Southeast is so hot that we've had to increase the meeting space not once but twice and added outdoor networking and dining options. Register today to reserve your cabana in the sun. All this plus continuing education credits!
Industry consolidation continues at a torrid pace in January: Nine new deals were announced in the U.S. this week. The pace of industry consolidation is up 31% over the past 12 months with no slowdown in sight.
Congrats to our friends at Environmental Science Associates (ESA) (San Francisco, CA): The leadership team at this leading environmental firm announced it has merged Sitka Technology Group (Portland, OR) into its operations. Sitka, founded in 2008, develops and manages knowledge infrastructures for conservation, restoration, and sustainable development. We're thankful ESA trusted us to advise them on this exciting combination.
Congratulations also to our friends at EnSafe (Memphis, TN) (ENR #279): This week the firm's leadership announced its acquisition of Progressive Engineering & Construction (Tampa, FL), an environmental and engineering firm specializing in remediation, plant operations, and waste minimization. We're privileged that the team at EnSafe chose us to assist them with this important growth initiative.
Snapshot of what we've been posting on LinkedIn: Once an industry innovator ALWAYS an industry innovator. We were excited about the announcement of the launch of Trinnex, a new venture created by our client and industry leader CDM Smith (Boston, MA) (ENR #25). Trinnex—a SaaS and digital strategy subsidiary of CDM Smith—will help utilities and infrastructure owners embark on their digital journeys.
Questions? Insights? What do you see as critical success factors in bringing your firm's innovative ideas to market? Email Mick Morrissey at mmorrissey@morrisseygoodale.com or call him at 508.380.1868.
Want To Accelerate Innovation? Have An Outward Mindset
Whenever the word "mindset" is used in a strategic planning meeting, it never fails to elicit knowing head-nods and murmurs of approval. But what does it mean? Quite simply, it's how the world shows up to us through our own lens. It's the driver of what we do and how we go about doing it.
And the difference between an "outward" mindset and an "inward" mindset is the difference between AE firms that innovate and those that cut and paste.
First, let's define inward mindset. When we are in the inward mindset, our focus is on protecting and advancing our own personal agendas, goals, and objectives—and we exhibit behaviors that help us maintain that focus. Instead of seeing others as people like us who have their own challenges, aspirations, and needs, we see people as objects—vehicles to be used to accomplish a personal goal, obstacles in our way or disrupting our agendas, or irrelevant bystanders.
Professional sports are a target-rich environment for this kind of mindset. More than once (way more than once) I've shouted at the TV when someone on "my" football team takes a dumb penalty because he couldn't help himself from taking his frustrations out on the other team's quarterback, or when the forward on "my" basketball team launches one failed three after another when his teammate is wide open under the basket. In both cases, individual agendas drown out the cries of the team.
With an inward mindset, we are indifferent (or even blind) to what teammates need to successfully contribute to a group goal. We might think we're the only ones pulling our own weight and even point fingers at our teammates for our own dissatisfactions.
Now, for the outward mindset. When we are in an outward mindset, people matter to us—enough so to be helpful to others. We focus on behaviors that advance collective results, such as:
Being considerate, helpful, and attentive.
Being intellectually curious and listening to teammates rather than relentlessly making cases for why our own assessments are always "right."
Owning up to our impact on others.
Taking care of our own concerns while we take care of the concerns of others.
Thinking and acting in terms of "our" work as opposed to "your work" and "my work."
We are responsible for our own performance, and we carry out our roles in ways that support others in their roles—we understand our collective success is critical to the success of our firms. Rather than blaming others for our own plight, we see new opportunities, possibilities, and solutions—for our clients and our own organizations.
Which mindset is needed for innovation and transformation?
If you're struggling to figure it out at this point, I don't know what to tell you! Suffice it to say that the only way AE firms can achieve breakthrough results and innovate is by getting as many of their employees as they can to work with an outward mindset—accounting for their effect on others and putting the firm's agenda ahead of their own.
But understand that an outward mindset isn't just being "nice." It means other people matter like we matter, and by looking at work as "our" work, we can innovate and achieve outcomes for ourselves and others that would otherwise be impossible to produce.
By choosing an outward mindset, we not only accelerate innovation, but we also take better overall care of ourselves, each other, our clients, and our firms.
For more information on how to bring the outward mindset to your AE firm, call Mark Goodale at 508.254.3914 or send an email to mgoodale@morrisseygoodale.com.
Four Factors to Watch
1. Inflation
The consumer price index (CPI) rose 7% on an annual basis in December 2021 and 0.4% from November. With gasoline and natural gas prices declining, the energy index fell 0.4%, ending a long series of increases. Shelter, cars, and food contributed the most for the overall CPI increase. As cash rolls through the economy and drives up demand, the shortage of goods and workers could continue longer supported by the Omicron surge. For the medium-term, as inflation persists and continues to eat into wage gains, the Fed is planning on rate hikes and shrinking the size of the balance sheet by tapering bond purchases.
2. Consumer Economics
U.S. retail spending decreased by 1.9% in December but in 2021 consumers spent 19% more than in the year prior. The University of Michigan's preliminary consumer sentiment index dropped 2.5% from December to 68.8. The decline in confidence and spending can be linked to the recent Omicron surge as well as ongoing inflation. The Sentiment Index has averaged just 70.3 in the past six months, whereas in the first six months of 2021 it averaged 82.9.
3. Supply Chain: Industrial Production and Capacity Utilization
The Fed released December numbers on industrial production and capacity utilization. These metrics focus on manufacturing, mining, and electric and gas utilities productivity. They also serve as a measure of how fully firms are using their resources. Manufacturing, which accounts for 12% of the U.S. economy, declined 0.3%, but was up 5% for the quarter. The mining sector, which includes oil and gas production, fell 2%. Utility production was down 1.5%. Industrial capacity utilization, which serves as a gauge for "slack" or room for growth in the economy, was down 0.1% and 3.1 points below its long-run average of 79.6 (1972-2020).
4. Transportation Infrastructure
The Infrastructure Investment and Jobs Act (IIJA) authorized up to $108 billion for public transit over the next five years. New grant programs include: Rail Vehicle Replacement Program, All Station Accessibility Program, Electric or Low-Emitting Ferry Pilot Program, and Ferry Service for Rural Communities. A webinar held by the Federal Transit Administration (FTA) on January 7, presented how the law will be implemented through FTA's programs. Click this link to view the presentation.
Subscribe to our Newsletters
Stay up-to-date in real-time.