Word on the street > AE Industry Intelligence: Issue 39
AE Industry Intelligence: Issue 39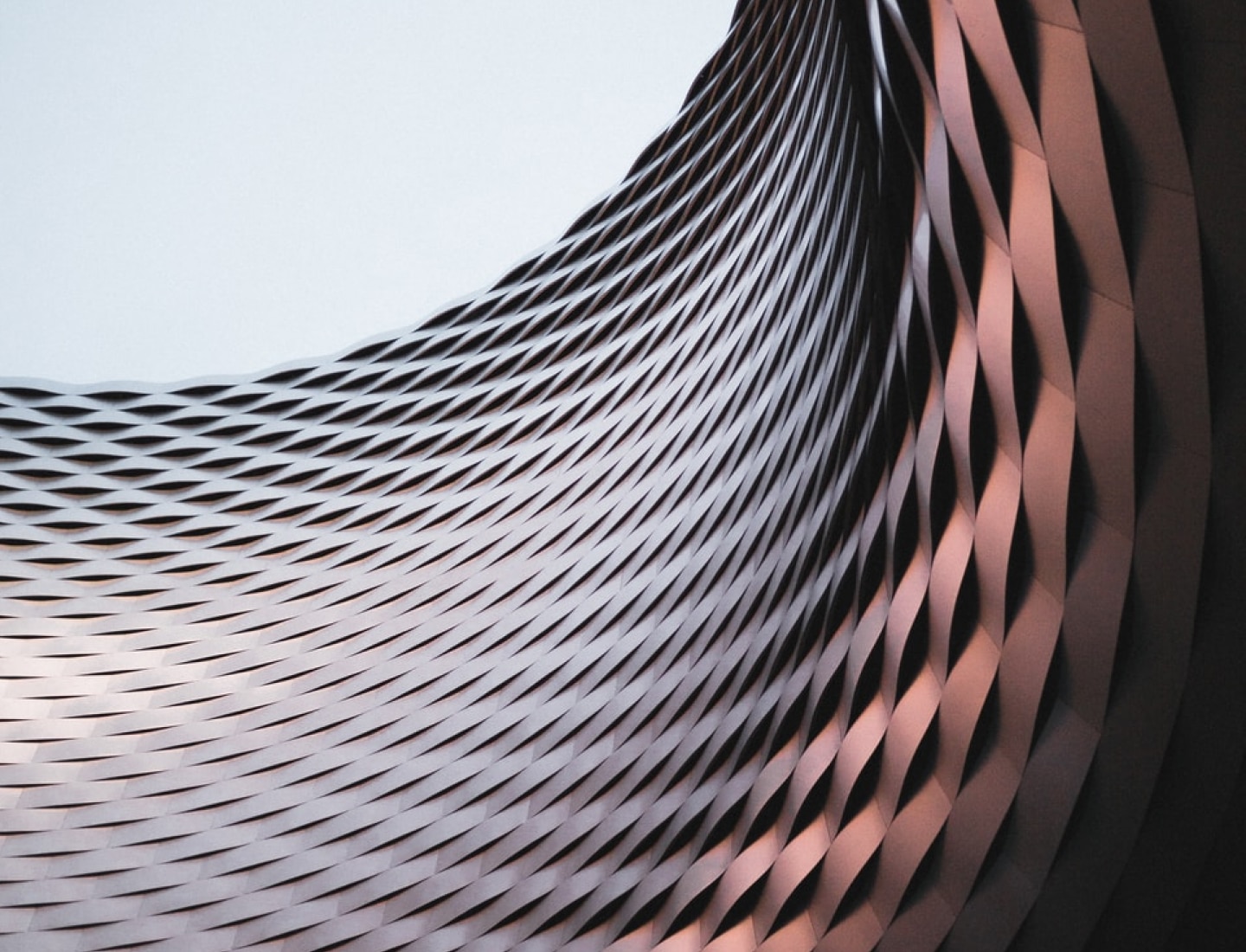 A/E CEO Interview Series
As we bid good riddance to 2020, hopes are high that better days are ahead in 2021 with the rollout of the new COVID-19 vaccines. In last week's edition of the Word on the Street, leaders of four of the industry's top firms looked back at the unanticipated challenges that they confronted in 2020. This week, they look ahead and tell us what they are watching for in 2021 and share their thoughts about how the pandemic might permanently alter how A/E firms do business in the future—from business development to remote workforces.
This week's edition features excerpts from conversations with:
Morrissey Goodale: The next six months could be the most important ones that you face in the next five years. What are you watching for?
Don Manhard: We are focusing on the markets we are working in that ended 2020 really strong. We are keeping in touch with clients and watching indicators in those markets that would show any softening, but fortunately all those market indicators are really strong for 2021. Our backlog in every office is among the best that we've ever had. We are expanding work for private developers and into places like Colorado. In the last four to five years, we've moved into Texas with offices in Dallas, Austin, and Houston. They are some of the best markets in the country. We are looking at others where our clients are going, such as Florida and the Carolinas.
Kevin Fitzpatrick: In the next six months, we are just really trying to continue what we've been doing for the last six months. I don't see a big change near term. We've told all of our employees that our offices are open, but they absolutely do not need to go if they are not comfortable. Everyone has their own personal situations—whether caring for elders or young children or having spouses working as well. We know that our employees have all had their own personal challenges through this time, and we're very appreciative of the great work they've been able to accomplish while juggling these other challenges. We've let them know that if they choose to work from the office, we are following all the safety protocols recommended by the CDC.
We're also hoping the new administration in Washington will work toward a new surface transportation bill. That would certainly be a nice shot in the arm for the transportation industry. Our backlog continues to grow across all of our service lines, and we are staying cautiously optimistic that our clients will continue to move their programs forward in 2021.
Michael Olson: I'm really looking for direction from the federal government. There are still a lot of unknowns about what they may do in the next six months. Our primary market sector is transportation, so we are definitely keeping an eye on that. Those clients have done surprisingly well when you look at the impact the pandemic has had on transportation. There are not as many vehicle miles being traveled on the passenger side, but it seems that the freight side is carrying things right now.
Michael Scipione: From a regulatory and political standpoint, we are watching to see what will happen with the next administration. There's talk again about an infrastructure bill as part of a future stimulus package, and we'll keep a close eye to see if it might come out to kickstart the economy. Internally, we are watching all the KPIs and keeping a close eye on backlog and new business opportunities. We are staying close with clients to see what work is coming out to keep the bin filled and everyone happy.
We are pretty diversified compared to 10 or 15 years ago, but water and wastewater is still the bulk of our work. It stayed robust through the whole period of 2020 except for some hiccups when the country switched to remote work. We also got caught in the North Carolina transportation shutdown, so that hurt a bit of the transportation business, but other than that it's been pretty good. We do some renewable and gas line work in the energy market, and that has been consistent. We are fortunate to be in some of the best markets.
MG: What do you think business development will look like in a post-vaccine environment?
DM: Business development is pretty tough when you can't meet people face-to-face. We are not a widget company selling to the masses. We are individuals selling relationships and trust to other individuals, so getting face-to-face is far better. We're doing the best we can through COVID, but it's difficult when you can't see people in person. We have obviously been doing Zoom calls with clients, but before they trust someone with millions of dollars of their money, they want to build a relationship, and that's much easier when they can see you face-to-face.
KF: I think we've all seen that you are able to connect with clients through Zoom meetings. I think for checking in on opportunities with existing clients, they will also say that they are fine with a Zoom meeting instead of traveling to meet them in their offices. I think with new or prospective clients, you are still going to have to try and develop those relationships, which is difficult to do in a remote environment. So I think it will likely be a hybrid situation for our BD moving forward. There's no substitute, though, for going to conferences and seeing clients, teaming partners, and peers. I don't think conferences are going to stay virtual after the vaccine and people are feeling safe. There are lots of people in our industry who are very much looking forward to getting back on the conference circuit.
MO: We've all adapted because we haven't been able to interact face-to-face. But after what will be a year without the personal contact, I think we are going to go back at least 75% to that, especially here in the Midwest because we really do enjoy the interaction. Working with clients is an important part of the satisfaction we get out of the job. I think we will integrate technology in many ways, but I think we will get back to enjoying the company of our clients.
MS: I think that's going to be our biggest hurdle. You can't develop the same relationships online as face-to-face. We will have to find ways to connect through client seminars, information programs, and process marketing to get information out for potential clients to get to know us better. People have gotten comfortable with remote meetings, and that will likely make it harder to make a strong connection with them, particularly with people you do not have relationships with. Our existing client base will remain solid. A huge portion of our work is repeat business with existing clients, but meeting new clients in a world that is likely at least partly remote will be more challenging. In the short term, once a vaccine is widely distributed, people will be happy to see each other face-to-face and so we will need to spend quality time with our clients, but over time that may slow down in the new normal.
MG: What will work from home arrangements look like in a post-vaccine environment?
DM: We were actually already doing some work from home before the pandemic, so I don't see it differing greatly. There will just be more of it. I think we'll probably see employees work from home an average of one to two days a week in the future. One thing we learned through this is that it's particularly important to make sure people working from home are efficient and you are putting in controls. That's easy to do when you can walk down the hall. It's more difficult to measure when people are working from home, so we need to make sure people are efficient and getting their jobs done. With the tight margins in this business, you can't afford for someone to be 20% less efficient.
KF: We are going to have to adapt to a new environment. We still think there's value being face-to-face, and we've talked to employees quite a bit about it. We've done a few employee surveys and have 78% of employees who said they would like to work from home at least one day a week. For the most part, working remotely two to three days a week seems to be the sweet spot for the whole group, which we think is very manageable. There may be times when certain teams will need to meet in the office on certain days. We are also trying to make the best sense of our space and whether to have more shared areas or possibly downsize offices. We're not necessarily looking at cutting offices right now. We're going to welcome people back to the office, but we are certainly going to accommodate them if they want to spend more time at home.
MO: I think we'll be more open-minded to it than we had been before the pandemic. It's been proven to us that it does work and that it has great potential to improve the quality of life for our employees in certain circumstances. We will be open-minded when it's appropriate, and it might even help open doors to a part of the workforce that has a need to be at home.
MS: I think it is likely to be a hybrid in which a portion of our people will want to be in the office all the time and some others will want to work from home all the time. However, the majority will want to have a mix, and that will lead to less need for office space and lower costs. That should help to lower our overhead rate and allow us to be more competitive, but it does pose a challenge. We've completed a number of employee surveys over the last eight months, and most want to stay working from home part of the time. However, people don't necessarily want to give up their personal workspaces even though they don't want to be there all the time, so it will take some work to make sense of the office of the future. Keeping the company culture is so important to us and may be a little more difficult. We may have to find some new ways to pump up the culture.
Look for the next Word on the Street on January 11. Happy Holidays!
If you have questions about this week's "Word on the Street," or need help planning for or navigating the New Reality, call Mark Goodale @ 508.254.3914 or email him at [email protected].
Subscribe to our Newsletters
Stay up-to-date in real-time.