M&A Update > featured Transaction in OH; Deals in IL, FL, CA, NV, and MI
M&A Update: Featured Transaction in OH; Deals in IL, FL, CA, NV, and MI
The AE industry's weekly go-to source for the latest information on M&A deals and trends.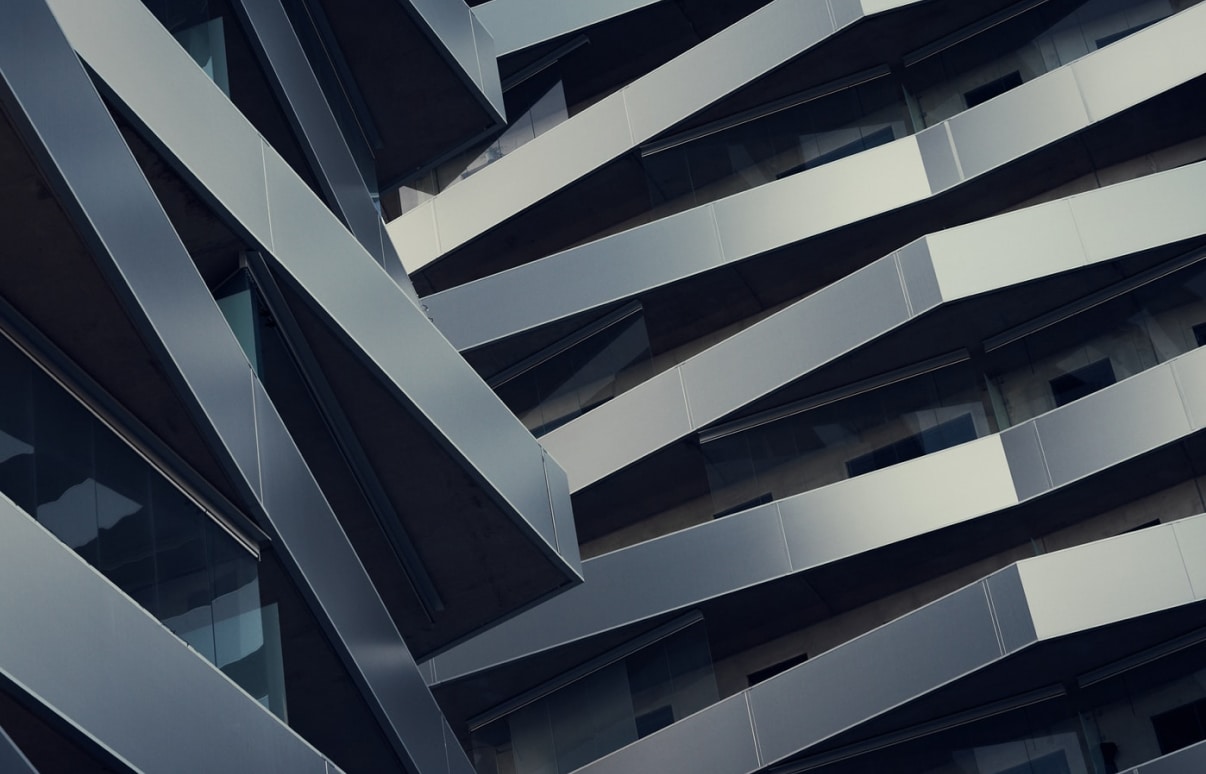 463 U.S. DEALS
LATEST 12 MONTHS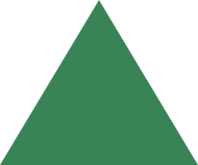 6%
701* GLOBAL DEALS
LATEST 12 MONTHS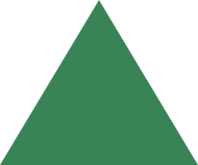 8%
*Including U.S. deals
Percentages represent latest twelve months year-over-year increase or decrease in deal activity.
Featured Transaction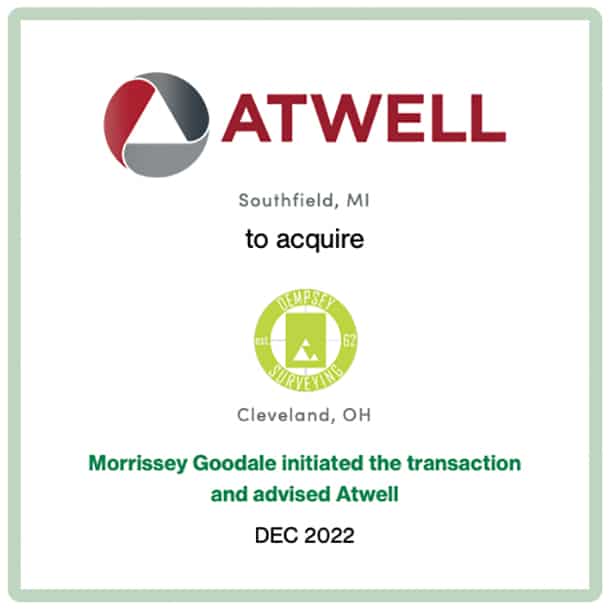 12/28/2022
Fast-growing consulting, engineering, and construction services firm (and Morrissey Goodale client) Atwell (Southfield, MI) (ENR #81) entered into a definitive agreement to acquire Dempsey Surveying Company (Cleveland, OH), a land surveying firm. Morrissey Goodale initiated the transaction and advised Atwell. Learn more >
Commentary & Insight
All of us here at Morrissey Goodale wish you and yours a safe and very happy New Year and look forward to seeing you in 2023! We will be back on our regular schedule next week the first M&A Update of the new year coming on Friday, January 6th.
Domestic Transactions
12/21/2022
TYLin (San Francisco, CA) (ENR #31), a full-service infrastructure consulting firm, acquired Greeley and Hansen (Chicago, IL) (ENR #201), a multidisciplinary global engineering firm solely dedicated to serving the needs of the water sector. Link to details >
12/22/2022
Industry leader NV5 (Hollywood, FL) (ENR #24) entered into a definitive purchase agreement to acquire L3Harris Technologies' Visual Information Solutions commercial geospatial technology and software business (Melbourne, FL). Link to details >
12/21/2022
Leading transportation, infrastructure, planning, and engineering firm Lochner (Chicago, IL) (ENR #125) acquired KOA Corporation (Monterey Park, CA), a transportation engineering, mobility planning, and construction management firm. Link to details >
12/21/2022
K2 (Boulder, CO), an audiovisual, acoustics, and technology design firm, joined fast-growing facilities planning and design firm Salas O'Brien (Santa Ana, CA) (ENR #78). Link to details >
12/22/2022
Qualus (Cincinnati, OH) acquired Tri Sage Consulting (Reno, NV), a provider of power engineering and project management services for renewable and power system development. Qualus is a power engineering, project management, and technical field services provider that supports the modernization of electric power infrastructure and the broader energy transition. Link to details >
12/28/2022
Engineering, survey, and environmental firm Holland Engineering (Holland, MI) and OMM Engineering (Grand Rapids, MI), a civil and municipal engineering firm, announced the intent to merge. Link to details >
Global Transactions
12/21/2022
Environmental consultancy Ecus (Sheffield, UK) acquired Naturally Wild (Stockton-on-Tees, UK), a firm that delivers environmental services such as ecology, habitat creation, and protected species licensing for infrastructure and development projects. Link to details >
October 25-27, 2023 Houston, TX
Texas and Southern States M&A, Strategy, and Innovation Symposium
Over two information-packed days, come together to discuss strategy, innovation, and M&A trends while networking with AE industry executives.
View Details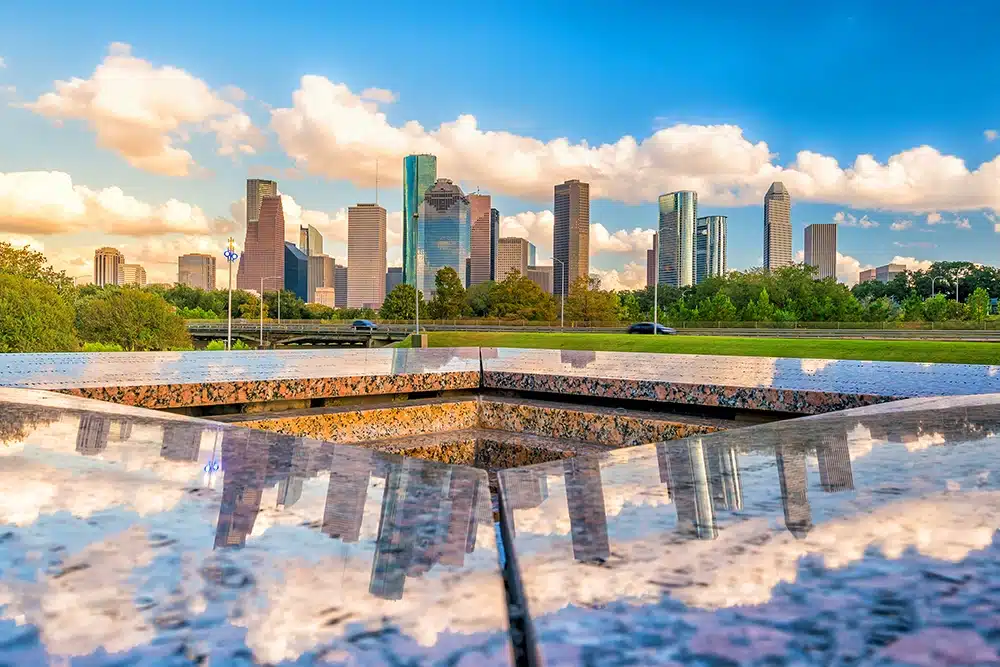 Subscribe to our Newsletters
Stay up-to-date in real-time.