M&A Update > Featured deals in NY and PA; domestic deals in TX, FL, NM, IN, NC, MI, and PA
M&A Update: Featured deals in NY and PA; Domestic deals in TX, FL, NM, IN, NC, MI, and PA
The AE industry's weekly go-to source for the latest information on M&A deals and trends.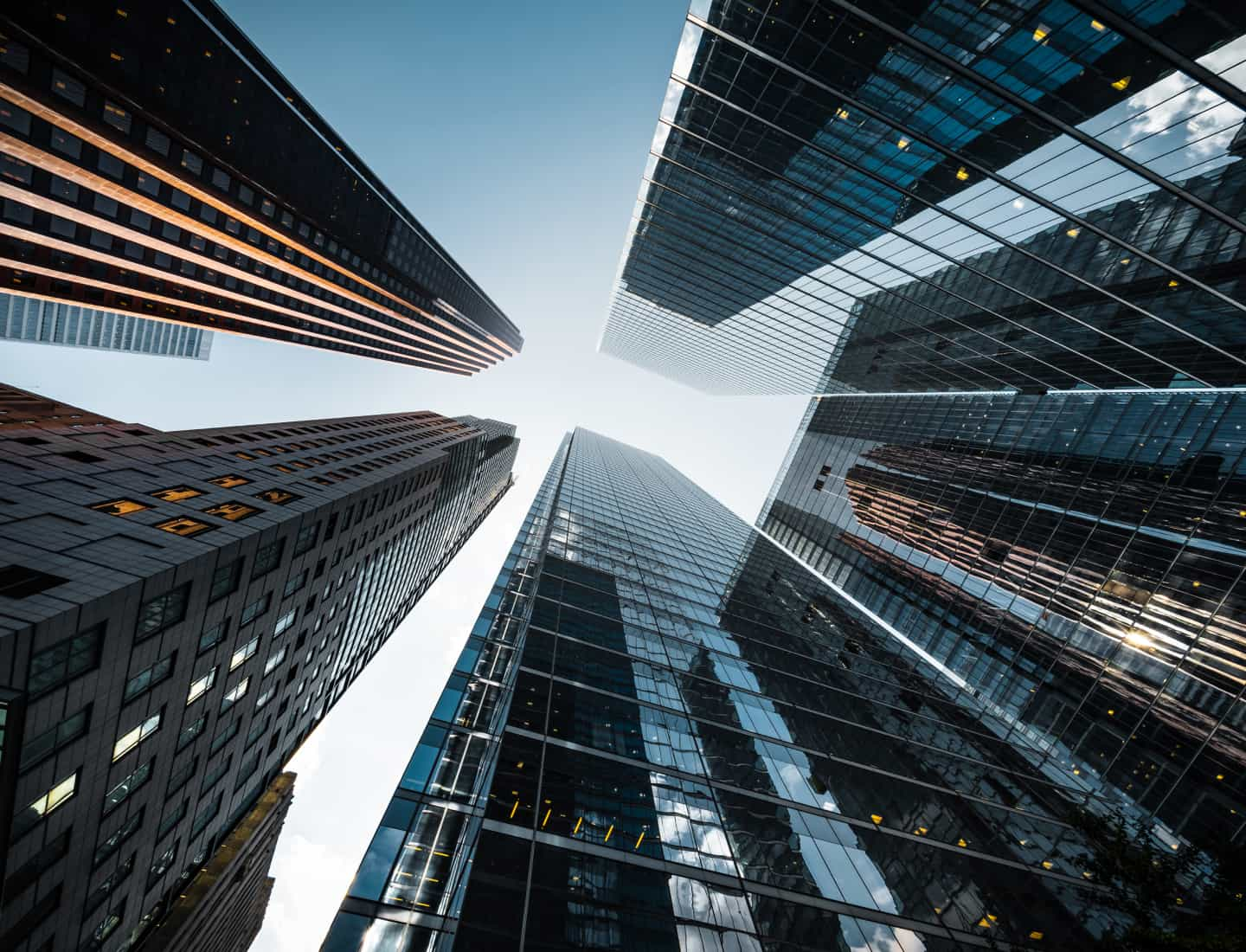 433 U.S. DEALS
LATEST 12 MONTHS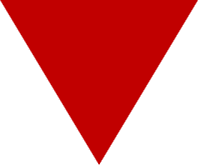 11%
676* GLOBAL DEALS
LATEST 12 MONTHS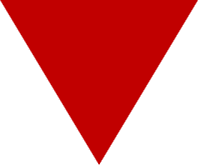 4%
*Including U.S. deals
Percentages represent latest twelve months year-over-year increase or decrease in deal activity.
Featured Transactions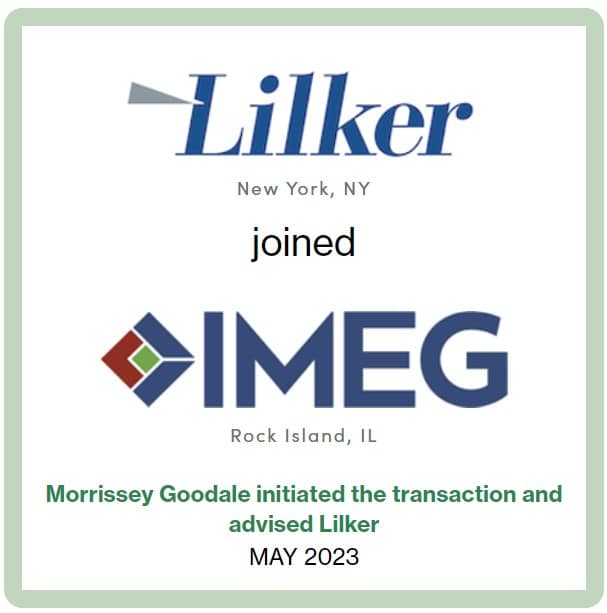 5/2/2023
Lilker Associates (New York, NY), one of New York's leading MEP and fire protection engineering design firms, joined IMEG (Rock Island, IL) (ENR #57). The acquisition expands IMEG's footprint in the State of New York and along the East Coast. Morrissey Goodale initiated the transaction and advised Lilker.
Learn more >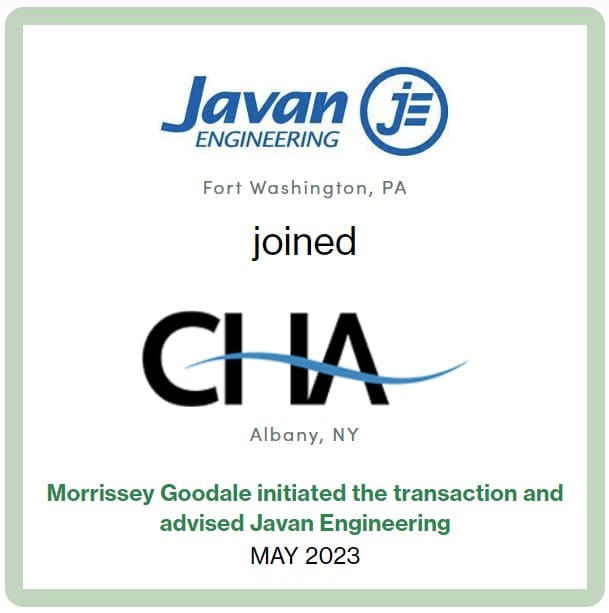 5/4/2023
Javan Engineering (Fort Washington, PA), an engineering firm serving the growing industrial, chemical, pharmaceutical, biotech, healthcare, and university markets, joined industry leader and full-service engineering consulting firm CHA (Albany, NY) (ENR #69). Morrissey Goodale initiated the transaction and advised Javan.
Learn more >
Commentary & Insight
You can hear from one of this week's headline dealmakers at our upcoming M&A, Strategy, and Innovation Symposium in Las Vegas next month. Dan Huntington, IMEG's VP of M&A Synergy, will be sharing his knowledge and experience during the Buyers Best Practices panel. (IMEG is this year's recipient of the industry's Most Proficient and Prolific Acquirer Award as part of our Excellence in Acquisitive Growth Awards Series.) Register today to join industry executives, dealmakers, and investors in Las Vegas on June 7-9.
Domestic Transactions
5/1/2023
Geotechnical, environmental, ecological, water, and CM services firm GZA GeoEnvironmental (Norwood, MA) (ENR #143) acquired Glorieta Geoscience (Santa Fe, NM), a firm specialized in groundwater development, water rights, agricultural science, litigation support, and environmental science. Link to details >
5/4/2023
Employee-owned engineering, procurement, consulting, and construction firm Black & Veatch (Overland Park, KS) (ENR #14) expanded its construction solutions with the acquisition of Bird Electric Enterprises and Bird Electric Properties both part of BASElectric Holdings (Eastland, TX). Link to details >
5/1/2023
Employee-owned firm LJA Engineering (Houston, TX) (ENR #64) acquired R.J. Rhodes Engineering (Sarasota, FL), a professional surveying and civil engineering firm. Link to details >
5/1/2023
In its second deal of the week, LJA Engineering (Houston, TX) (ENR #64) continued its expansion in Florida by welcoming engineering and land surveying firm Carter Associates (Vero Beach, FL) to the company. Link to details >
5/2/2023
Engineering and energy services firm CMTA (Louisville, KY) (ENR #165) joined forces with MEP engineering firm Genesis Engineering Group (Zionsville, IN). Link to details >
5/5/2023 
Barton Associates (York, PA), an employee-owned engineering firm that offers mechanical, electrical, plumbing, fire protection, and architectural lighting design services, acquired MEP firm Maple Engineering (Raleigh, NC). Link to details >
5/1/2023
Architecture and design firm Studio+ (Fort Myers, FL) acquired Assemble Design (Traverse City, MI), a full-service architectural, brand development, and interior design firm. Link to details >
5/3/2023
Applied Technical Services (Marietta, GA), a critical testing, inspection, certification, and compliance services firm, expanded its metrology lab offerings with the following three acquisitions: Process Instruments (Pittsburgh, PA), Instrumentation Technical Services (West Chester, PA), and Accu-Chek (Corydon, IN). Link to details >
Global Transactions
5/3/2023
ENR's #6 ranked global design firm, WSP (Montreal, Canada), acquired lgt (Sainte-Foy, Canada), a firm that offers mechanical engineering, electricity, sustainable development, structural, and civil engineering. Link to details >
5/2/2023
Colliers Engineering & Design Australia (Sydney, Australia) acquired Craig & Rhodes (Rhodes, Australia), a civil and structural engineering design, surveying, planning, project management, water and wastewater design, and land development advisory firm. Link to details >
5/2/2023
ENR's #27 ranked global design firm, Hatch (Mississauga, Canada), announced the integration of Küttner (Essen, Germany) into its group of companies. Together, the organization is Europe's leading provider of complex engineering and technology services for the metals, energy, and infrastructure market sectors. Link to details >
5/3/2023
ENR's #38 ranked environmental firm, Montrose Environmental Group (North Little Rock, AR), entered into an agreement to acquire all of the issued and outstanding shares of environmental and engineering firm Matrix Solutions (Calgary, Canada). Link to details >
5/1/2023
Project management firm TSA Management (Sydney, Australia) acquired project management and quantity surveying firm Henry Riley (Croydon, UK). Link to details >
5/2/2023
Aegion (St. Louis, MO), an infrastructure maintenance, rehabilitation, and technology-enabled water solutions firm, acquired Infraspec Services (Laval, Canada), a firm that specializes in trenchless water rehabilitation services. Link to details >
4/27/2023
ADP Architecture (Birmingham, UK) acquired Ethos Design and Architecture (London, UK). The acquisition further expands ADP's experience in the mixed-use residential, hospitality, and infrastructure sectors. Link to details >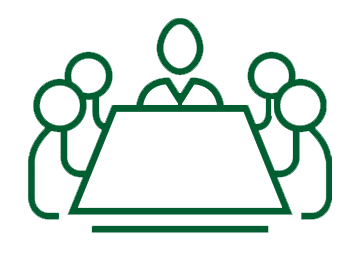 Are you interested in serving on an AE firm Board of Directors? 
We have numerous clients that are seeking qualified industry executives to serve on their boards. If you're interested, please upload your resume here.
March 20-22, 2024 Miami, FL
Southeast M&A and Business Symposium
Over two information-packed days, come together to discuss strategy, innovation, and M&A trends while networking with AE industry executives.
View Details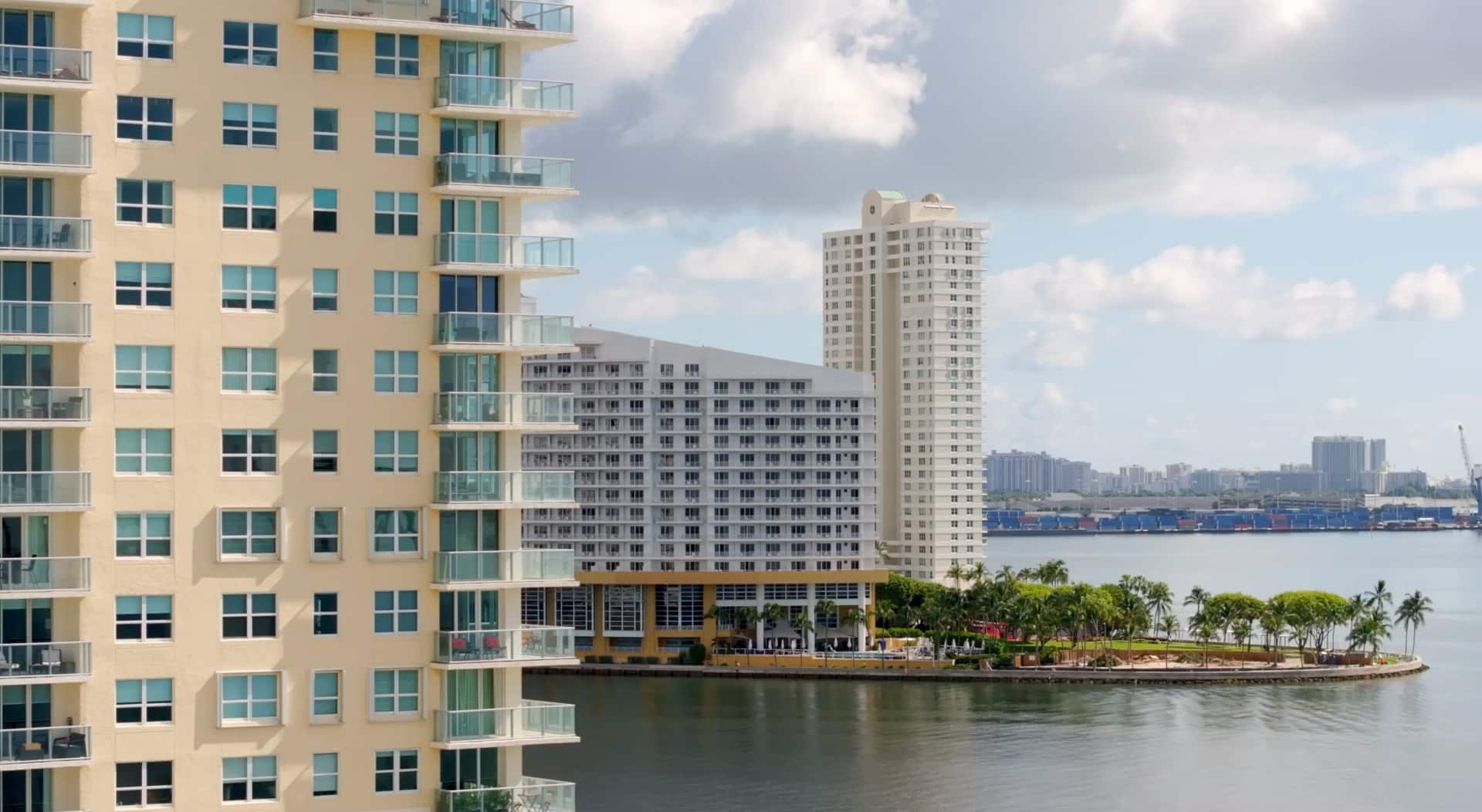 Subscribe to our Newsletters
Stay up-to-date in real-time.