AE Industry Dashboard > Volume 12 issue 3
AE Industry Dashboard: Volume 12, Issue 3
Bringing you snapshots of key market sectors, business management ideas, and must-know information for managing and leading your firm.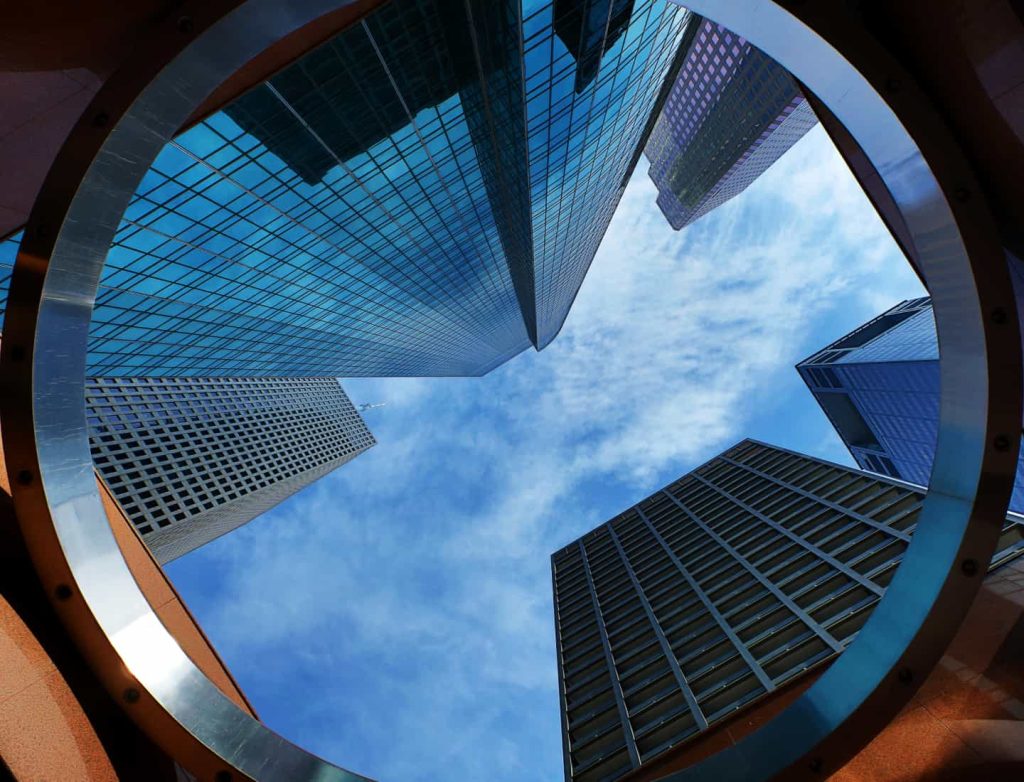 In This Issue
Market Watch
Technology Corner
The New Workplace
Market Watch
Pandemic Fueled Suburban Migration
Falling down
Newly released U.S. Census Bureau data reveal that the first year of the COVID-19 pandemic triggered unprecedented population downturns in America's biggest cities. Between July 2020 and July 2021, New York City lost more than 300,000 people followed by San Francisco, Chicago, and Los Angeles, which all shed over 40,000 people. According to the Brookings Institution, 51 of the country's 88 largest cities lost residents. In percentage terms, 6 of the 15 fastest-declining municipalities were in California with San Francisco suffering the largest drop at 6.3%.
To the 'burbs
Many city-dwellers departed for suburbia, a population shift that will likely spur projects. An analysis of change-of-address data by commercial real estate company CBRE found that as remote work proliferated, people left denser neighborhoods for suburbs in the same metropolitan area. For example, while the city of Dallas lost 15,000 people, the Dallas metropolitan area gained 97,000 people with much of the growth in suburbs such as Frisco and Plano.
Sun spots
The pandemic didn't slow migration to the Sun Belt. San Antonio and Phoenix were the only U.S. cities among the 10 largest to grow in the pandemic's first year. Austin, Fort Worth, Jacksonville, and Charlotte also posted modest gains. In addition, the country's fastest-growing municipalities in the pandemic's first year were the Austin suburbs of Georgetown and Leander, both topping 10%, followed by the Phoenix suburbs of Queen Creek and Buckeye.
Know vacancy
Of course, COVID-19 changed not just where people live but where they work. A May 2022 Wall Street Journal analysis found that cities with the largest office occupancy drops are the ones where workers have the longest commutes. According to data from Kastle Systems, August 2022 office occupancies were 34% of pre-pandemic levels in San Jose, 38% in San Francisco and Philadelphia, and 41% in New York City. Manhattan's office vacancy rate is at a record high, but so is the island's average apartment rent, driven in part by newly untethered remote workers who don't work in Manhattan but want to live there. Cities with stubbornly low office-occupancy rates may need to invest in transportation projects to lure back commuters or re-develop business districts into mixed-use neighborhoods with conversions of office space to housing, creating AE industry project opportunities.
Technology Corner
The Revenue Potential of Untapped Data
Data entry
One major driver of private equity's growing investment in the AE industry is that venture capital firms believe many AE firms are sitting on untapped revenue sources—their data. "The fundamental constraint of consulting is that revenue is restricted by how many billable hours can be produced," says Morrissey Goodale Principal Advisor Stafford Palmieri. There's no such constraint in the case of products, however, and Palmieri has worked with forward-thinking AE firms that are packaging their data into digital products that are enhancing their revenue streams and significantly expanding their customer base beyond the classic industry clients.
Mind expansion
AE and environmental firms that provide services such as soil sampling, GIS, mapping, and environmental remediation harvest considerable volumes of data, and Palmieri says particular untapped opportunities exist for firms that offer asset inspection and resiliency services to compile data to inform 30,000-foot advisory services or sell as a separate product. To cash in on those opportunities, firms will need to shift their conventional mindsets. "I've worked with some companies taking all their GIS data across 50 years of projects and figuring out how to repackage and sell it," Palmieri says, "but they are still doing it from a services framework as opposed to thinking beyond that to sell licenses to databases where they build dashboards and visualization maps and now have a new revenue stream not dependent on billable hours."
Access granted
Firms seeking to monetize their data will need to develop intuitive interfaces for end users to access through software or an app. "If you don't have an interface that people know how to use, it's a lot harder to productize it and sell as a stand-alone thing," Palmieri says. Some firms have relied on employees who know how to code to build interfaces, while others have purchased software companies to acquire in-house expertise.
Hats off
Palmieri says AE firms interested in these opportunities should conduct an audit of the data they possess and talk to clients about implementing smart monitoring systems to collect and analyze data. She says firm leaders should also use a different lens to spot market opportunities. "Stop being an engineer and be a citizen of the place you live to think about other uses beyond classic applications," Palmieri advises. For example, firms with data on mobility patterns could sell the information to advertisers that spend large sums to learn how many people drive past billboard locations. One Nashville engineering firm sells data to musical performers wanting to know where to hold outdoor concerts to draw the largest audiences. "Companies that take their engineering hats off and think bigger than classic AE customers are the ones who are going to win," Palmieri says.
The New Workplace
Four-Day Work Week Being Put to the Test
Pilot training
Last century saw the advent of the five-day work week. Could this century bring the four-day work week? It's unlikely to be the norm anytime soon, but several large-scale pilot programs are putting the concept to the test. Advocates say a 32-hour work week would improve the family lives and physical and mental health of workers, help the environment, and improve corporate efficiency.
100-80-100
Nonprofit 4 Day Week Global has launched six-month trial programs this year in Ireland, Australia, New Zealand, Canada, and the United States along with the world's biggest pilot in the United Kingdom that started in June with 70 companies and 3,300 workers, mostly in professional services firms. Workers receive 100% of pay for 80% of hours worked with a pledge to maintain 100% of their output. Participants attend efficiency workshops and are paired with mentor companies that have implemented abbreviated work weeks. Government-sponsored trials are also planned in Scotland and Spain in the coming months.
Talent shows
Companies that have implemented a shorter work week tout it as a differentiator in the war for talent, appealing to workers seeking greater flexibility since the COVID-19 pandemic. A 2021 Henley Business School study found that 68% of leaders of British companies that implemented a four-day work week reported it helped them attract and retain employees and 78% reported employees felt less stress at work. Outdoor travel technology company The Wanderlust Group reported that revenue increased 61% and job applications soared 800% in the first year after implementing a four-day work week.
Time takers
Meetings and e-mails are the primary time-wasting targets of companies implementing four-day work weeks. Unity, a London public relations firm, has banned all internal meetings longer than five minutes and limited client meetings to a half-hour. Workers set lights on their desks to green if they are free to talk and red if they don't wish to be interrupted. Other companies have set aside specific hours when employees are not to check e-mails or take phone calls in order to focus on project work. A cultural shift would be needed for four-day work weeks to make a dent in the American business landscape, given that office workers already struggle to stay unplugged on two-day weekends. Whether productivity improvements can be sustained beyond pilot program timeframes is also an open question.
Subscribe to our Newsletters
Stay up-to-date in real-time.