AE Industry Dashboard > Volume 12 issue 2
AE Industry Dashboard: Volume 12, Issue 2
Bringing you snapshots of key market sectors, business management ideas, and must-know information for managing and leading your firm.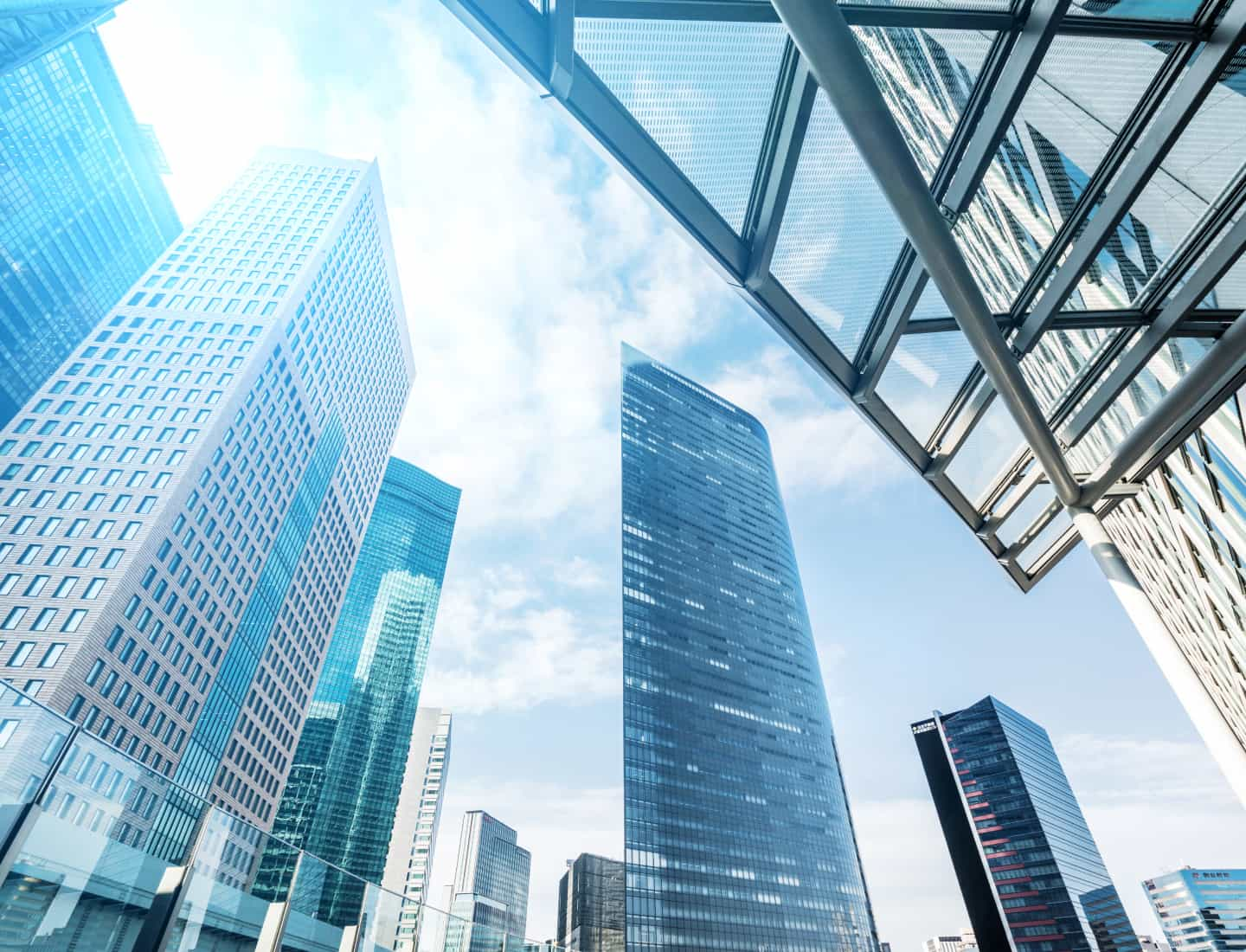 In This Issue
Market Watch
Technology Corner
The New Workplace
Market Watch
Online Shopping Spree Drives Warehouse Boom
Broken records
A pandemic-driven surge in e-commerce has fueled a cascade of warehouse and distribution center projects in the last two years. Real estate research firm CBRE reported that 2021 was a record-breaking year for warehouse occupancy rates, leasing activity, and construction spending. Dodge Data & Analytics forecasts that warehouse and distribution center construction starts will total $53 billion in 2022 and account for more than one-third of total commercial construction. Hot spots identified by CBRE: Louisville, Kansas City, Phoenix, Las Vegas, Salt Lake City, central Florida, and Greenville, South Carolina.
Out of the box
No longer are warehouses simple, boxy structures. They are becoming taller, greener, and more sophisticated. With a third of the U.S. warehouse inventory more than 50 years old, according to commercial real estate advisory firm Newmark, there's demand for retrofitting existing warehouses to incorporate increasing automation and energy-efficient elements such as solar farms on rooftops.
Reaching new heights
Demand is rising for smaller, last-mile distribution facilities to facilitate two-hour and same-day e-commerce deliveries near major metropolitan cores. Due to the shrinking availability and soaring prices of industrial-zoned parcels near urban centers, developers are repurposing buildings such as shuttered shopping centers and, increasingly, office spaces left empty by the transition to remote working. With land at a premium, developers are starting to add capacity by building two- and even three-story facilities. Projects in this growing niche are complicated to design and very expensive to build due to the need for added structural supports, vehicle ramps, and concrete construction or heavy steel framing.
Potential dampers
As warehouses and distribution centers encroach on neighborhoods, they are facing increasing community opposition because of truck noise and air pollution. A bill filed in the California legislature would impose a 1,000-foot buffer between warehouses and homes, schools, and health care centers. Other brakes on market activity could come from supply chain slowdowns and material cost inflation, which has been caused in part by the market's biggest player. According to TheRealDeal.com, Amazon's expanding real-estate footprint, which has more than quadrupled since 2016, has "crushed the building materials supply chain."
Technology Corner
Labor Market Tightens for IT Staff
High and tight
It's a tight labor market for AE and environmental services professionals, and it's no easier for firms looking to hire information technology staff. Already in high demand, IT workers became even more vital to industry firms during the pandemic as the hybrid workforce exploded, cybersecurity threats proliferated, and automation in the design and construction process increased. While the unemployment rate for tech jobs fell to 1.3% in March 2022, IT trade association CompTIA reported that the number of technology jobs posted by U.S. employers increased 43% from the first quarter of 2021 to the first quarter of 2022 to surpass 1.1. million openings.
Pay daze
AE and environmental firms are competing for IT pros with all other industries, including big-tech companies that offer high salaries, big bonuses, and plenty of perks. Amazon announced earlier this year that it was doubling its maximum base pay for tech employees to $350,000, while the Wall Street Journal reported in April 2022 that technology workers are receiving compensation increases of 20% or more with cloud computing architects, data scientists and modelers, and machine learning experts in the greatest demand. According to the InformationWeek 2022 U.S. IT Salary Report, median total compensation for all IT workers is $125,000. More than three-quarters (76%) of IT professionals currently job-hunting told InformationWeek that money was the motivating factor.
Remote chances
While most industry firms can't compete with big-tech companies on salaries, companies with hybrid workforces might have lifestyle benefits enticing to IT professionals. IT trade group Tecna reported that remote tech jobs increased more than 400% between January 2020 and April 2022, and IT professionals surveyed by InformationWeek said that they most value work-life balance (cited by 46%) vacation time/paid time off (42%), having their opinion and knowledge valued (40%), and telecommuting/working from home (40%).
Stock answers
April was the worst month for the tech-heavy Nasdaq stock exchange since April 2008. Microsoft, Amazon, Tesla, and Alphabet all lost more than 20% of stock value through the first third of 2022, according to the Washington Post. Big tech's loss—and that of employees with stock-based compensation—could be the AE industry's gain. Layoffs have hit some Silicon Valley companies. Facebook is freezing hiring for mid-level and junior engineers. Still, job-posting website ZipRecruiter reported that tech industry job listings increased in the first quarter of 2022.
The New Workplace
Pay Compression Threat on the Rise
Sky's the limit
The tightest labor market in recent history and a 40-year high in inflation has sent starting salary offers to job candidates skywards. According to research by payroll provider ADP, employees in professional and business services companies received an average wage increase of 6.2% in 2021, while job hoppers saw their wages rise at nearly double that rate (12.2%). A February 2022 survey by the Conference Board found that nearly one-third of workers (29%) who changed jobs during the pandemic increased their salaries by more than 30%.
Rough seas
The danger for firm leaders is that the ripples from those large starting salaries offered to the pool of new recruits could swell into damaging waves by upending internal salary scales and causing tenured staff to leave. The most common reason employees look for another job, according to a survey of British workers by recruitment company LHH, is that new hires in the same positions were paid higher salaries.
The balancing act
Firms face the delicate balance of offering competitive salaries to new recruits without upsetting the internal pay scales necessary to retain staff. An April 2022 survey by staffing agency Robert Half found that 56% of C-suite executives reported that their companies experienced pay compression, which occurs when firm veterans make the same or only minimally more than new hires in the same role, during the prior 12 months.
De-compressing
New pay-transparency laws in some cities and states that require employers to include salary ranges in job advertisements could offer further complications. More than one-quarter (26%) of employees surveyed by LHH said they would initiate a job search if they saw their company advertising an opening for their job at a higher salary than they received. Nearly two-thirds (62%) of executives surveyed by Robert Half said that they had addressed pay compression by increasing staff salaries to align with current market rates. Other solutions are to offer new recruits incentive compensation or one-time bonuses that don't upend a firm's salary structure or to undertake a compensation analysis to uncover internal pay disparities.
Subscribe to our Newsletters
Stay up-to-date in real-time.