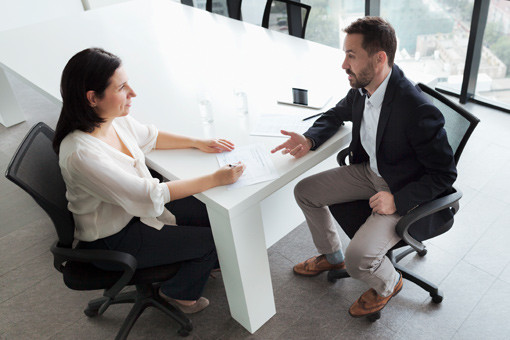 Earlier this week, New England Patriots offensive coordinator, Josh McDaniels, recently decided to decline an offer to become the next head coach of the Indianapolis Colts.  McDaniels apparently had verbally accepted an offer and the Colts thought they had a deal.  In fact, the veteran offensive coordinator was planning to clean out his office when he arrived at Gillette stadium just after the Patriots lost Super Bowl LII.  But that's not what happened.
Instead of cleaning out his office, McDaniels met with the team's owner, Robert Kraft, and the head coach, Bill Belichick.  After meeting with the two Principals, McDaniels called the Indianapolis Colts, and informed them that he would not be joining their organization.  Belichick and Kraft convinced him to stay in New England.  The team Principals probably offered their coordinator a raise along with perhaps a whole bunch of other perks.
It's called a counter offer and employers offer them every day.  It's very frustrating and expensive to court recruits all the way through the identification, screening, and offer process, only to see the process conclude without a successful hire.  Can all recruits be talked out of accepting counter offers?  Nope, but many of them can, and it's usually in the candidate's best interest NOT to accept one.
Let's look at McDaniels. Most teams will probably not think highly of him after watching him go back on his word. He verbally committed to the job, and then backed out. The entire league was able to see what this coach's move did to the Colts. Indianapolis must now start a new search to find a head coach.  This cost the team a lot financially, and puts them at an extreme disadvantage. If he's willing to do this to the Colts, what would stop him from it to another team in the future? Can he be trusted going forward?
Given that the Patriots probably had to pay a lot more money to keep him, my guess is that their expectations for the offensive coordinator will be a lot higher than they were in the past. My guess is that he'll be the highest paid offensive coordinator in the league. Guess what? The Patriots could start to resent overpaying him if the offense unexpectedly sputters. He's taking a risk. Will it pay off? Maybe, but he might have been better off taking the Colts head coaching job.
And shame on the Colts if they didn't caution McDaniels about the possibility that the Patriots could run hard at keeping him. If the Colts had talked to him about the consequences of accepting a counter offer i.e. how others in the community will perceive him, how staying put is not in his best interest, perhaps they'd have their new head coach today.
Counter offers are often accepted out of guilt. People who've worked for the same place for 10-20 years have usually developed many friendships, and feel bad about leaving. Going from a "known" situation to an "unknown" is stressful, and if people can avoid that stress by staying in their comfort zone, they might do it. They might be talked into accepting a counter offer as a result.
It's often not in their best interest to stay in that comfort zone when it comes to their career. If your firm is trying to hire a person away from another firm, it's important to understand that it's in your interest and the "recruits" best interest to talk about why accepting a counter offer from their present firm is probably not a good idea.