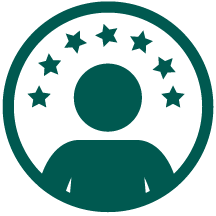 These individuals are not actively seeking a job, but they are open to hearing about opportunities. Contact us today for more information on these AE professionals!
---
Chief Marketing Officer, Open to relocation
20+ years of experience in A/E/C industry strategy, sales, marketing, and business development. Diverse client portfolio including public sector and private sector clients. Acts as a partner to senior leadership on strategic initiatives. Involved in key industry organizations.
---
Mechanical Engineer, Greater Detroit Area
20+ years of experience. Commercial, retail, hi-rise, institutional, and industrial HVAC project experience. Has served as a mechanical department manager, overseeing engineers and designers. (PE)
---
Operations Manager, Sacramento, CA Area
20+ years of experience in environmental assessment and remediation. Highly experienced in technical and financial management of high-profile, multi-million dollar projects. Has held several leadership roles and has proven mentoring abilities.
---
Structural Engineer, Houston, Texas
10+ years of experience. Experienced with steel structures such as industrial buildings, offshore platforms, industrial bridges, equipment supports. (PE)
---
Land Development Senior Project Manager, Austin, TX Area
20+ years of land development engineering experience. Projects include public works & municipal, residential, education, healthcare, retail & commercial. Interacts with clients regularly. (PE)