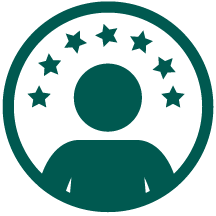 These individuals are not actively seeking a job, but they are open to hearing about opportunities. Contact us today for more information on these AE professionals!
---
Human Resources Director, Tampa Area
20+ years of experience. Ability to deliver business results with a systems approach to human resources, create data-driven people strategies, and elevate the employee-employer relationship.
---
Chief Marketing Officer/ Director of Marketing, Open to relocation
20+ years of experience in the A/E industry. Experience includes strategic growth, business development, training and mentoring seller/doers, and acting as a member of the senior leadership team.
---
Structural Engineer, Houston Area
10+ years of experience in management, design, optimization, modular construction and inspection for structural steel and light gauge buildings. Project experience includes commercial, office, hotel,s, multi-family residential, and industrial. (PE)
---