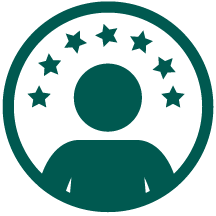 These individuals are not actively seeking a job, but they are open to hearing about opportunities. Contact us today for more information on these environmental professionals!
---
Environmental Project Manager, San Diego, CA Area
Environmental scientist with 10+ years of experience. Highly skilled in soil and groundwater investigation/remediation, environmental permitting, partakes in business development and marketing activities.
---
Environmental Senior Project Manager, Boston, MA Area
20+ years of experience. Manages environmental assessment and remediation projects throughout New England. Acts as team leader and Emergency Response Program Manager. (PG, LSP)
---
Senior Project Manager, Environmental Program Manager, Nashville, TN Area
20+ years of experience with site investigations, due diligence assessments, remediation, permitting, compliance, health & safety, mold assessments, and asbestos abatement. (PG)
---