Presenters & Panelists
Check back here often as we add more panelists to the Symposium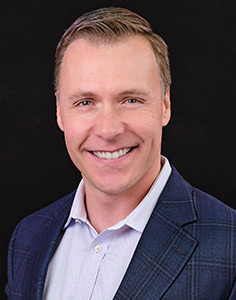 Nick Belitz, CVA
Principal, Morrissey Goodale
Nick heads Morrissey Goodale's merger and acquisition practice, and is also involved in the firm's sell-side engagements, financial advisory, and strategic business planning projects. His expertise lies in financial analysis, forecasting, reporting, deal structure and strategic business analysis. Previously, Nick worked as an analyst for Encana Oil & Gas. Prior to that, he developed and oversaw construction of light industrial projects in the Western United States while at Ascendant Development Corporation.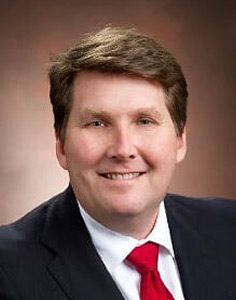 Kurt Bergman
Chief Executive Officer, NewHold AEC
Kurt lead's the AEC platform of NewHold Enterprises. NewHold is a long-term investment holding company supporting middle market firms through capital investment and industry experience. In November of 2019, NewHold announced that it had entered into a strategic partnership with PRIME AE Group Inc. (Baltimore, MD) (ENR #236) to provide investment in PRIME AE's long-term growth and success in the AE industry. An accomplished industry executive with over thirty years of experience, Kurt offers guidance in the identification of acquisition targets, valuation, due diligence through closing, integration of firms, and driving cultural performance and growth.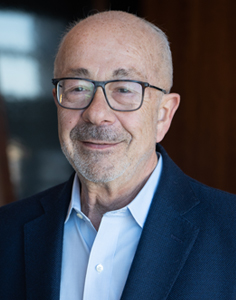 George E. Christodoulo
Partner, Lawson & Weitzen, LLP
George E. Christodoulo is a corporate lawyer who has spent over forty years in private practice. He has extensive experience in providing legal services to a/e/c firms on a national basis, with an emphasis on ownership transition, mergers and acquisitions, fiduciary duties of directors, professional licensure and termination of principals. He has completed over 285 transactions among AEC firms in the US and Canada, representing both buyers and sellers.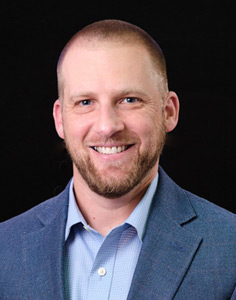 Brendon Cussio
Vice President, Morrissey Goodale
Brendon specializes in strategy and sell-side M&A engagements for our clients. He has also served in several executive leadership roles spanning across multiple industries including, finance, technology, compliance and energy.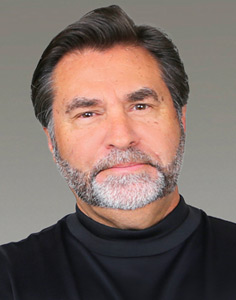 Michael Davis
SVP, Chief Strategy Officer, WGI
As a Senior Vice President and Chief Strategy Officer, and as a member of the Executive Leadership Team, Michael assists in the overall management of WGI and leads the development and implementation of WGI's strategic planning and annual business planning activities. In addition, he leads and coordinates WGI's and merger and acquisition initiatives and Chairs the Crisis Management Team. With his strategic planning and policy skills and extensive knowledge of state and national water and environmental policy, wetlands regulations, and legislation, Michael helps lead WGI in its federal, environmental, planning, and infrastructure markets.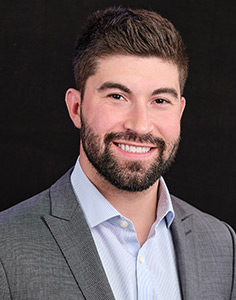 Jon Escobar, CM&AA
Vice President, Morrissey Goodale
Jon is a Vice President with Morrissey Goodale and specializes in merger and acquisition advisory consulting, business planning, and valuation. As a consultant to the AE and environmental industry, Jon has worked hand-in-hand with firms of nearly every type and size, to develop and execute buy- and sell-side M&A strategies that are visionary, focused, and achievable. Jon earned his bachelors degree in Economics and Psychology from the College of the Holy Cross in Worcester, MA. Jon also holds the Certified Merger and Acquisition Advisor ("CM&AA") designation from the Alliance of Merger & Acquisition Advisors.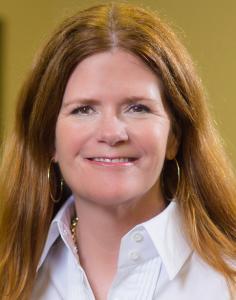 Jill Wells Heath, LEED AP
Executive Vice President of Integration, NV5
Jill joined NV5 in 2018 with its acquisition of CALYX Engineers and Consultants, a Southeastern civil engineering and consulting firm at which Jill served as CEO. In her 25 years with CALYX, Jill applied her experience in operations management and strategic planning to establish the company as a regional leader in the industry. Now, as NV5's Executive Vice President of Integration, Jill uses her own experience integrating CALYX into NV5 to guide newly acquired companies through the NV5 integration process while coordinating human resources, IT, legal/risk management, finance, and brand integration efforts.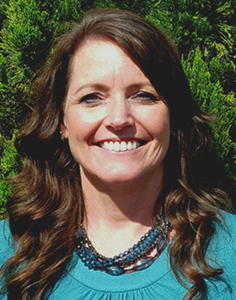 Leslie Hernandez
CFO and Vice President, Miller Legg
Leslie Hernandez, Chief Financial Officer and Vice President of Miller Legg, has worked for the firm for 27 years. Leslie is responsible for providing a framework and metrics by which the company's achievement of its corporate strategies can be measured, as well as playing a leading role in building and executing such strategies. She is a member of Miller Legg's Leadership Council and Board of Directors and is the firm's Survey Department Principal. She is a native of South Florida and loves that she gets to "Improve Communities and Create Environments" with amazing people every day. Miller Legg joined The HFW Companies as a member firm in November 2021.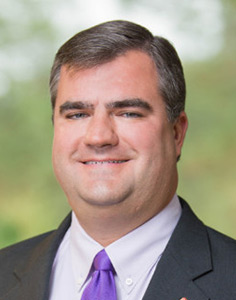 David Maxwell
Executive Vice President, Dewberry
David oversees a diverse staff of more than 500 throughout over 20 office locations in the Southeast, including locations in Virginia, North Carolina, Georgia, Florida, Alabama, and Louisiana. David works closely with the firm's local leadership to set operational and growth strategies that are market focused. David also provides regional leadership for Dewberry's Water Service Line in the Southeast and has been an integral part of the firm's growth over the past 17 years. David earned his bachelor's degree in civil engineering from the University of Virginia.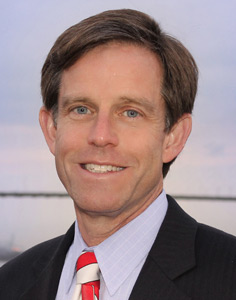 Sam McCachern
President & CEO, Thomas & Hutton
Sam is responsible for the company's strategic plan, which has led to our expansion to Greenville, South Carolina, Charlotte, North Carolina, and Nashville, Tennessee. Sam began his career with Thomas & Hutton in July 1985 upon graduation from North Carolina State University with a Bachelor's of Science in Civil Engineering. He was elected President in 2013 and later as Chief Executive Officer in 2015. A dedicated business and community leader, Sam serves organizations including Isle of Hope Methodist Church, Savannah Area Chamber of Commerce, Rotary Club of Savannah, NC State Engineering Foundation, and the Savannah Technical College Foundation.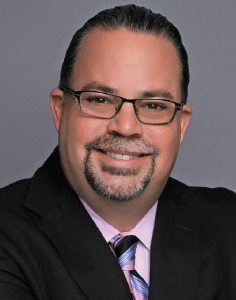 Peter M. Moore, P.E., F.ASCE, FACEC
President and CEO, Chen Moore and Associates
As the President of Chen Moore and Associates for over a decade, Peter has helped to grow the firm from three staff when he joined in 1999 to over 100 staff today. Peter has served in numerous leadership positions in engineering organizations, including President of the Florida Engineering Society, President of the American Council of Engineering Companies (ACEC) of Florida and the Region 5 Director for the American Society of Civil Engineers. Peter received his Master of Engineering degree in Civil Engineering and Bachelor of Science degree in Civil Engineering from the University of Florida.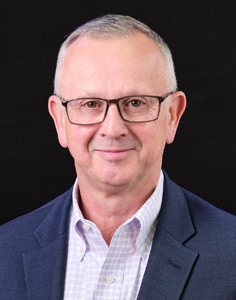 Mick Morrissey
Managing Principal, Morrissey Goodale
For over 25 years Mick has been advising AE and environmental firm CEOs on strategy, M&A and industry disruption. He is the author of the firm's weekly Word on the Street newsletter.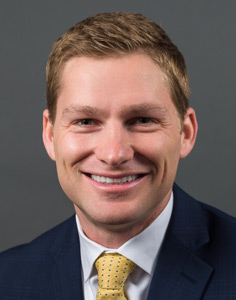 Jonathan Parnell
Chief Strategy Officer, Atlas
Jonathan is responsible for M&A strategy and execution for Atlas, a leading provider of professional testing, inspection, environmental, engineering and consulting services with more than 100 offices in 40 states and 3,500+ employees. Prior to joining Atlas, Jonathan served as Director of M&A and Integration for ATC Group Services. Over his career, Jonathan has served in a number of roles including M&A, integration, finance, operations and sales—almost exclusively with engineering and consulting firms. Jonathan holds a BBA from Louisiana State University and a MBA from the University of Texas.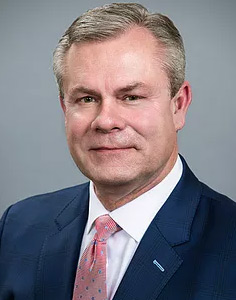 Darrell Rochester, PE

President and CEO, Rochester & Associates
Darrell coordinates the strategy and day-to-day operations of Rochester & Associates. He is responsible for client development and coordination of highly visible projects of the firm, including infrastructure for federal, state, and municipal projects. In August of this year, Rochester & Associates announced its partnership with DCCM, a provider of design, consulting, and program and construction management professional services focusing on infrastructure marketplaces. DCCM is backed by White Wolf Capital, an investment firm based in Miami, FL. Darrell is currently on both the Board of Governors and the Board of Directors of the Georgia Chamber of Commerce.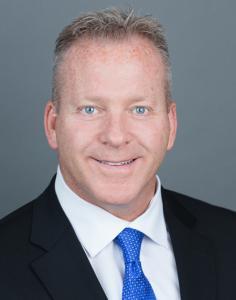 David M. Sullivan, Jr., CPA
Partner, DGC, a division of PKF O'Connor Davies
David leads DGC's Architecture & Engineering practice and represents firms across the country. David has over 30 years of experience providing tax and financial advisory services to his clients. He and his team have advised on over 100 M&A transactions of AE & environmental consulting firms.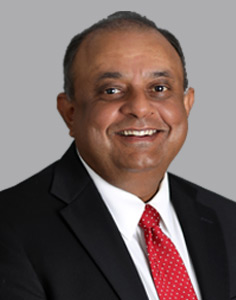 Kart Vaith, PE
Chief Strategy Officer, Ardurra
Kart has more than 30 years of experience in water, wastewater, and conveyance system projects. He has worked for global consulting firms in technical and marketing roles including strategy development, marketing, and sales. Kart has overseen more than $500 million in design-build projects and billions of dollars in construction for water and wastewater projects. He holds a Bachelor's Degree in Chemical Engineering with a specialization in Environmental Engineering from the Indian Institute of Technology in India, and a Master's Degree in Chemical Engineering from Michigan Technological University.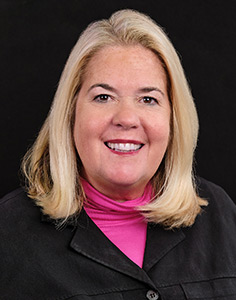 Tricia Washington
Vice President, Morrissey Goodale
Tricia Washington has over 25 years of experience as a market research & marketing communications professional working with hundreds of companies covering a broad spectrum of B2B professional service industries including AEC, leadership development, technology, management consulting, and financial services. Prior to joining Morrissey Goodale, Tricia worked as a consultant designing and executing marketing and business development solutions for AEC firms.
PRICING
Registration fee ………. $1,295
Registration closed
Your registration fee includes the welcome reception on March 23rd, the full day of events and materials on March 24th, as well as breakfast, lunch, and a post-conference cocktail reception.
EVENT RECORDING
Symposium recording ……. $250
A recording of the Southeast States M&A Symposium will be available for purchase post-event. The recording will include all event sessions and will be available for download within 30 business days of the conclusion of the event.
Registration rates for industry vendors, consultants and advisors
Posted registration fees are exclusively for (a) principals and employees of A/E and environmental consulting firms and (b) principals and employees of private equity funds or family offices. Registration fees for industry vendors and consultants may be obtained by contacting our Events Director Corinne McCanse at [email protected].
"Kleinfelder has benefited by sending several of our executive team members to various regional symposiums. The knowledge gained and networking are extraordinary."
Jay Clare
Senior VP, Strategic Growth, Kleinfelder (ENR # 46)
"Morrissey Goodale's symposiums continue to have outstanding content with current M&A trends on valuations, taxation and legal structures. The quality of the presenters and information is exceptional"
Dan Huntington
Vice President, M&A, IMEG Corporation (ENR # 77)
"Great program and content on the state of the industry regarding M&A's"
Joe Viscuso
SVP, Director of Strategic Growth, Pennoni (ENR # 91)
"I thoroughly enjoyed Morrissey Goodale's SE States M&A Symposium. It was an informative, concise summary of M&A trends in the industry."
Julie Kasper
CFO, Hull & Associates, Inc. (ENR # 256)
"Great speakers and presentations with timely insights into industry trends. Must attend to anyone considering M&A as part of their succession planning."
John Bologna
President/CEO, Coastal Engineering Company
"Terrific program, well worth the time. I learned more than I expected, and more than I usually do at conferences."
Kurt Rockstroh
President/CEO, SBA Global
"The symposium was very well structured and executed. The subject information was very useful and on-point to my expectations."
David Ford
Managing Principal, AMA Group
What People Say
This symposium exceeded my expectations by not only including experts in the field of M&A, but by also including firms who shared all aspects of their merger or acquisition in panel sessions.

Dawn Antonucci

Dawn Antonucci, Vice President, Towill, Inc.

I thought both the content of the seminar and the quality of the attendees was top-notch.

John Kissinger

President & CEO, GRAEF (ENR #366)

The Morrissey Goodale symposium was a thorough and detailed presentation into subject of M&A and the options available should an ownership transition be on the horizon.  Time well spent from my perspective.

Fraser Smith

Principal and Co-founder, Mendenhall Smith Structural Engineers

Best networking Event I have ever attended. All decision makers of the top firms in our industry.

Jim Tull

Chief Financial Officer, Crafton Tull (ENR #434)

I thoroughly enjoyed the symposium. It had just the right balance of presentations, panel discussions, and opportunities for networking. The hosts did an excellent job developing and delivering the program.

Cortney Brand

President/CEO, Leonard Rice Engineers

The symposium was a great opportunity for both the beginner and the veteran M&A professional in the A&E field to get updated on current trends, market activity and the specifics of the deal. I learned a lot.

Dina Rochford

Principal, Leighton (ENR #410)