Morrissey Goodale M&A symposia agendas always are packed with relevant in-depth information for AE leadership teams and investors interested in the consolidation of the AEC industry. The Southeast States M&A Symposium panel discussions and open forums focus on interests in Florida, Georgia, North and South Carolina, Alabama, Tennessee or Mississippi.
Check back here for additional agenda details and updates as we near the meeting date.
Opening Reception
Brickell Beach, the hotel's luxurious private beach, features uninterrupted views of the city skyline and Key Biscayne.
Breakfast
Mandarin Oriental Ballroom Salon I and Ballroom Terrace
Overview of M&A Trends
Mandarin Oriental Ballroom Salons 2 and 3
Learn what's driving M&A activity today. What are buyers looking for? What's motivating sellers? How is consolidation playing out in the Southeast? What's the outlook for M&A in the U.S?
Deal pricing and deal multiples
Mandarin Oriental Ballroom Salons 2 and 3
Leveraging the MG proprietary deal database with the details of over 250 AE and environmental firm transactions, this session provides potential buyers and sellers with the latest deal multiples and pricing. What multiples are in play in the market today? Are valuations increasing? What types of firms are seeing higher prices? How does firm size affect price? What about firm performance? This session answers these questions and a whole lot more.
The 500 Club:  How deals are getting done in 2022
Mandarin Oriental Ballroom Salons 2 and 3
Join Brendon Cussio, George Christodoulo and David Sullivan—who collectively have closed over 500 AE and environmental firm M&A transactions—for a lively panel discussion. They'll discuss the deal-making trends that they are seeing, flag common deal-making mistakes to avoid, and share their individual top five critical success factors for a stress free transaction.
Lunch
Mandarin Oriental Ballroom Salon 1 and Ballroom Terrace
Buyers Best Practices Panel
Mandarin Oriental Ballroom Salons 2 and 3
In this moderated panel, buyers discuss how they originate deals, analyze transactions, and integrate acquisitions successfully.
Sellers Best Practices Panel
Mandarin Oriental Ballroom Salons 2 and 3
Hear from sellers on what they learned through the firm sale process, what advice they have for potential sellers, what they would have done differently, and what life is like after the deal is done.
Integration Best Practices Panel
Mandarin Oriental Ballroom Salons 2 and 3
Integration is a blend of management science, art and hard work.  Learn what it takes for a successful integration from industry professionals and experts.
Closing Cocktail Reception
Mandarin Oriental Ballroom Terrace
Continue your deal-making and networking at the post event cocktail reception.
PRICING
Registration fee ………. $1,295
Registration closed
Your registration fee includes the welcome reception on March 23rd, the full day of events and materials on March 24th, as well as breakfast, lunch, and a post-conference cocktail reception.
EVENT RECORDING
Symposium recording ……. $250
A recording of the Southeast States M&A Symposium will be available for purchase post-event. The recording will include all event sessions and will be available for download within 30 business days of the conclusion of the event.
Registration rates for industry vendors, consultants and advisors
Posted registration fees are exclusively for (a) principals and employees of A/E and environmental consulting firms and (b) principals and employees of private equity funds or family offices. Registration fees for industry vendors and consultants may be obtained by contacting our Events Director Corinne McCanse at [email protected].
"The MG Team always does a great job in bringing together leaders in the industry who have relevant and timely information to share as it relates to what is going on in the M&A space. They are always up to date on the latest trend and what is happening as it relates to transactions that are taking place."
Bill Sloan
CFO, POND (ENR # 80), Peachtree Corners, GA
"The overview of M&A Trends and presentations on Deal Pricing and Valuations, Deal Structuring and Deal Closing were excellent. They provided great detail while still being entertaining. Excellent speakers! "
John Carrato
CEO, Alfred Benesch & Company (ENR # 112)
"I found the presented content relevant, specific and supported by real data. I also found value in the real life stories of the afternoon panels. The one-day format and ample networking time was well done."
Dan Holte
Chief Development Officer, Braun Intertec (ENR # 114)
"As always the conference was first class and lots of great attendees. Very informative and even though I have been involved in M&A for 20+ years I learned 2 new trends that we will use in future transactions. So many opportunities built in for networking was a plus also."
Jim Tull
Chief Financial Officer, Crafton Tull (ENR # 434)
What People Say
This symposium exceeded my expectations by not only including experts in the field of M&A, but by also including firms who shared all aspects of their merger or acquisition in panel sessions.

Dawn Antonucci

Dawn Antonucci, Vice President, Towill, Inc.

I thought both the content of the seminar and the quality of the attendees was top-notch.

John Kissinger

President & CEO, GRAEF (ENR #366)

The Morrissey Goodale symposium was a thorough and detailed presentation into subject of M&A and the options available should an ownership transition be on the horizon.  Time well spent from my perspective.

Fraser Smith

Principal and Co-founder, Mendenhall Smith Structural Engineers

Best networking Event I have ever attended. All decision makers of the top firms in our industry.

Jim Tull

Chief Financial Officer, Crafton Tull (ENR #434)

I thoroughly enjoyed the symposium. It had just the right balance of presentations, panel discussions, and opportunities for networking. The hosts did an excellent job developing and delivering the program.

Cortney Brand

President/CEO, Leonard Rice Engineers

The symposium was a great opportunity for both the beginner and the veteran M&A professional in the A&E field to get updated on current trends, market activity and the specifics of the deal. I learned a lot.

Dina Rochford

Principal, Leighton (ENR #410)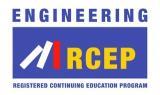 ENGINEERING REGISTERED CONTINUING EDUCATION PROGRAM
Earn 5.25 Professional Development Hours for Florida Licensed Engineers
Earn 6.50 Professional Development Hours for Non-Florida Residents
Morrissey Goodale has met the standards and requirements of the Registered Continuing Education Program. Credit earned on completion of this program will be reported to RCEP. Certificates of Completion will be issued to all participants. Complaints regarding registered providers may be sent to RCEP at www.RCEP.net.