GET BETTER!
Morrissey Goodale can help you prepare your firm's leadership for an increasingly complex business world with a variety of customized services. Take a look… Find Out More >

Groundbreaking Study Identifies "Culture Champions"
They are the champions. Corporate culture is difficult enough to define—let alone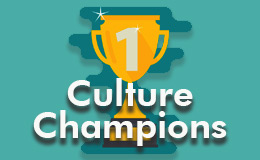 quantify—but MIT Sloan School of Management researchers have released a groundbreaking ranking of more than 500 of America's largest companies based on nine components of culture—collaboration, integrity, agility, diversity, customer orientation, execution, innovation, performance, and respect. Employing artificial intelligence to analyze 1.4 million employee reviews posted on Glassdoor, researchers identified 21 companies as "Culture Champions."
Greatest common factors. What do companies topping the rankings have in common? In addition to superior financial performance—average share prices of publicly traded Culture Champions increased at twice the rate of the Nasdaq and nearly four times that of the S&P 500 over a five-year period—Culture Champions are more than twice as likely to have female leadership than the typical Fortune 500 company. While 24% of Culture Champions have either a female CEO or chairwoman, only 7% of Fortune 500 companies have female CEOs and only 5% of Fortune 500 board chairs are women.
Permission to speak freely. Researchers report that the biggest differentiator that sets apart companies with the strongest cultures is that they foster "psychologically safe environments" by "cultivating cultures where employees are free to speak candidly and raise their ideas and concerns without fear of reprisal." Employees in Culture Champions favorably mention their companies' facilitation of honest discussions 1.7 standard deviations more than the overall sample.
Earning high marks. MIT researchers also found that employees in the analyzed companies are giving their employers high marks for not only maintaining, but enhancing, corporate culture during the coronavirus pandemic. During the pandemic's first five months, employers posted the highest average culture and values ratings of the preceding five years. In particular, employees give companies higher marks for honest communication and transparency—with employees nearly twice as likely to speak positively about how well firm leaders have communicated during the first six months of the pandemic compared with the year prior.

Mentoring in a Virtual Workplace
Challenge flagged. In addition to grooming future firm leaders, robust mentorship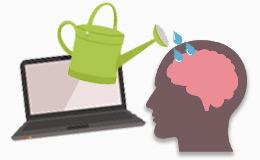 programs can lower turnover by building loyalty among workers who see their employers investing in their career development. Under the best of circumstances, many firms struggle with mentoring, but the challenge has only grown with the coronavirus pandemic forcing a shift to a remote workforce. With mentors unable to have lunch with their mentees or drop by their desks for quick check-ins, mentorship must be done virtually.
The disconnect. While it may be tempting to put mentorship programs on hold during the pandemic, many employees believe that they are more important than ever. Half (50%) of workers surveyed by online scheduling technology provider Doodle said that the pandemic has made mentorship from their managers more important to them. At the same time, though, 56% reported that they weren't currently receiving any form of mentorship or coaching from their managers. In addition, 41% of respondents said that their career development has stalled during the pandemic, and 9% even said their careers had regressed since its start.
Constant contact. Remote workers may fear that if they are out of sight, they are out of mind. Employees who feel isolated will be more willing to jump ship, which makes it critical that mentors maintain constant communications with their mentees to offer motivation and support. According to the Doodle survey, however, two-thirds (66%) of employees reported their bosses haven't scheduled more one-on-one meetings with them since the start of the pandemic. 
Run the reverse. The pandemic could actually be an ideal time to start a reverse mentorship program, if one doesn't exist in your firm. Not only might veteran employees also feel unmoored and in need of support in a remote environment, but younger employees could also help them become more comfortable with the new technology being used to connect remote workforces.

Preventing Burnout in Your Firm
Making it work. With the coronavirus pandemic forcing many to work from home, work-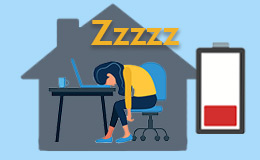 life balance has never been harder. A study published in July by the National Bureau of Economic Relations found that the average workday for remote workers increased by 48.5 minutes during the pandemic while the number of meetings and after-hours emails rose by 13% and 8%, respectively. For those caring for and teaching children at home, work-life balance has been a particular struggle with a standard workday pockmarked with stops and starts.
On the brink. Beyond just Zoom fatigue, workers are suffering from burnout in a year of continuous crisis. More than one-third (34%) of employees surveyed by global staffing firm Robert Half in October reported increased burnout compared to a year ago. Women (38%) were more likely to report burnout than men (30%), and workers aged 25 to 40 had the highest rate of burnout at 37%. Nearly half (47%) of senior managers surveyed reported that they were concerned about employees being on the brink of burnout with heavy workloads. 
No getting away. At a time when workers are most in need of a break, they are taking less time off than normal because of restrictions on domestic and foreign travel, increased workloads, and anxiety about keeping their jobs in a recession. A July survey by online employment website Monster found that 59% of workers are taking less time off than usual, and 42% are not planning to take any time off to recharge. Firm leaders should urge employees to use their available vacation time and model it themselves by doing the same. Some companies have also responded by offering bonus self-care days to their staffs 
Sign spotting. Companies such as Accenture are responding by providing managers with virtual training to spot burnout, while others are offering virtual support groups. At a minimum, managers should be phoning—not e-mailing—their remote workers to check in on their well-being and discuss obstacles they are confronting both inside and outside the firm. Be sure they are practicing attentive listening, validating workers' feelings, and directing them to counseling resources if necessary. 
AEC Industry Events
Morrissey Goodale Events
Morrissey Goodale's AEC event attendees have the chance to learn proven strategies and tactics, recharge their batteries, network with their peers, and return to the office with new ideas and best practices for leading their firms into the future.
A fully immersive 3-D Virtual Reality event exclusively for A/E CEOs and presidents.
VR CEO & C-suite Conference
June 9-10, 2021
Virtual Reality Event
If you're a Texas A/E or environmental consulting firm leader—or if your firm wants to grow in the Texas market—then this event is for you.
Texas M&A Symposium 2021
October 21-22, 2021
Houston, TX
If you are an A/E firm leader interested in expanding into the Southeast through acquisition, or you are based in the Southeast and considering a sale or merger, this is the event for you.
Southeast States M&A Symposium 2021
January 19-20, 2022
Miami, FL
THE event for Western states firm leaders considering a sale or merger and leaders of A/E firms looking to grow through acquisition in the West.
Western States M&A Symposium 2022
June 8-9, 2022
San Francisco, CA