M&A Update > Featured transactions in FL and PA; eleven other deals in IL, HI, NJ, and abroad
M&A Update: Featured transactions in FL and PA; Eleven other deals in IL, HI, NJ, and abroad
The AE industry's weekly go-to source for the latest information on M&A deals and trends.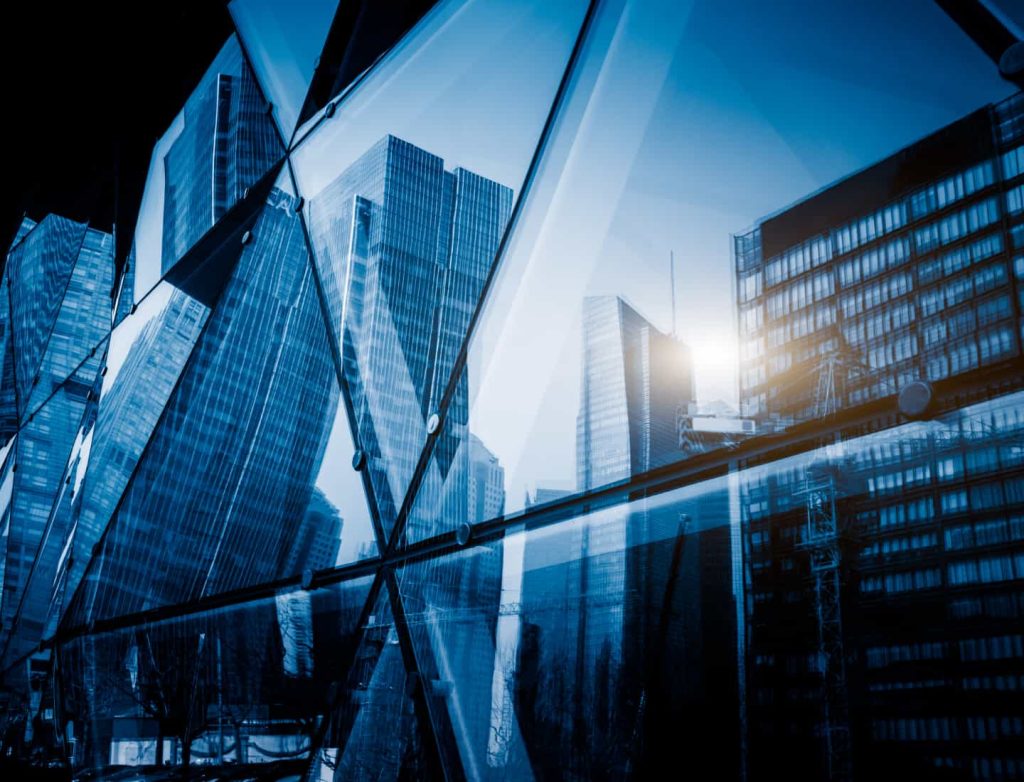 465 U.S. DEALS
LATEST 12 MONTHS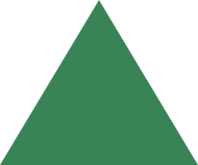 15%
703* GLOBAL DEALS
LATEST 12 MONTHS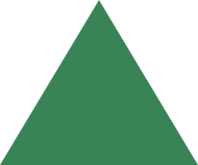 17%
*Including U.S. deals
Percentages represent latest twelve months year-over-year increase or decrease in deal activity.
Featured Transactions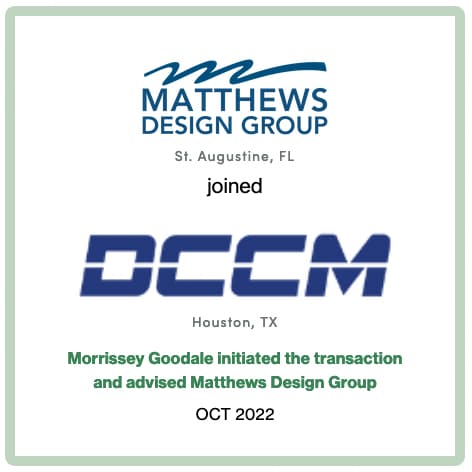 Fast-growing design, consulting, and PM/CM firm DCCM (Houston, TX) (ENR #174) acquired Matthews Design Group (St. Augustine, FL), a full-service civil engineering, roadway design, land development, landscape architecture, and consulting firm serving public and private clients throughout the Southeast. Morrissey Goodale initiated the transaction and advised Matthews Design Group. Learn more >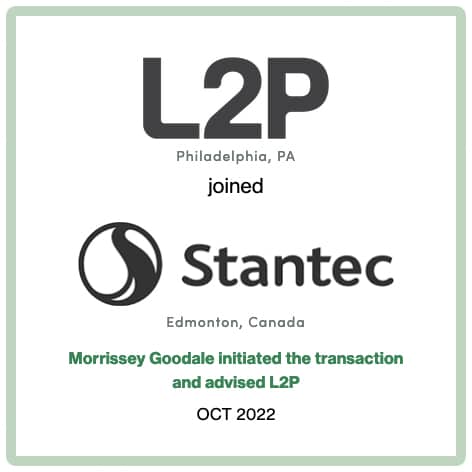 Architecture, interior design, and planning firm L2P (Philadelphia, PA) is joining ENR's #12 ranked global design firm, Stantec (Edmonton, Canada). The acquisition will bolster Stantec's science and technology and commercial workplace offerings in greater Philadelphia and beyond. Morrissey Goodale initiated the transaction and advised L2P. Learn more >
Commentary & Insight
This week we're reporting six deals announced in Florida, Pennsylvania, Illinois, Hawaii, New Jersey, and North Carolina. Seven new international transactions were announced in Belgium, Hong Kong, Singapore, Canada, Australia, and the UK.
Domestic Transactions
10/11/2022
TRC Companies (Windsor, CT) (ENR #17) expanded its technology solutions with the acquisition of MagikMinds (Warrenville, IL), a firm that offers geospatial information systems (GIS) consulting and implementation services to the utilities and telecom industries. Link to details >
10/10/2022
Structural engineering firm Shigemura, Lau, Sakanashi, Higuchi and Associates (Honolulu, HI) executed a letter of intent to join Coffman Engineers (Seattle, WA) (ENR #157). Link to details >
10/13/2022
Innovative, full-service engineering consulting and CM firm CHA Consulting (Albany, NY) (ENR #61) acquired Frazier Engineering (Charlotte, NC), a civil engineering firm focused on sanitary sewer system assessments, design, and rehabilitation. Link to details >
10/3/2022
Planning, architecture, and interior design firm Michael Graves Architecture & Design (Princeton, NJ) acquired architecture firm Jose Carballo Architectural Group (Hackensack, NJ). Link to details >
Global Transactions
10/12/2022
ENR's #16 ranked global design firm, Sweco (Stockholm, Sweden), concluded a share purchase agreement with Vibrations Engineering & Acoustics Consulting (Anderlecht, Belgium), a firm providing services in building acoustics, room acoustics, sound levels of technical installations, environmental acoustics, and vibration control. Link to details >
10/11/2022
Global Infrastructure Solutions (GISI) (New York, NY), a family of companies serving the built and social environments, agreed to acquire the Arcadis Hong Kong Design and Engineering business (Hong Kong, China) and the Arcadis Singapore business (Singapore). The two acquisitions will double GISI's presence in Asia. Link to details >
10/10/2022
Handley House (Newark-on-Trent, UK), the parent company of architecture and master planning firm Benoy (Newark-on-Trent, UK), acquired design firm GH+A (Montreal, Canada). Link to details >
10/11/2022
Middle market private equity firm One Equity Partners (New York, NY), in partnership with investment firm Buckthorn Partners (London, UK), entered into an agreement to acquire Amey Group (London, UK), an infrastructure services and consulting engineering firm. Link to details >
10/11/2022
Property development and construction services firm Bennett + Bennett (Bundall, Australia) merged with surveying firm Skyline Surveyors (Warana, Australia). Link to details >
10/6/2022
Origin Enterprises (Dublin, Ireland), a specialist in on-farm agronomy services, digital agricultural services, and crop technologies, acquired Keystone Environmental (Tetbury, UK), a firm specialized in the design, planning, and delivery of ecological solutions. Link to details >
October 25-27, 2023 Houston, TX
Texas and Southern States M&A, Strategy, and Innovation Symposium
Over two information-packed days, come together to discuss strategy, innovation, and M&A trends while networking with AE industry executives.
View Details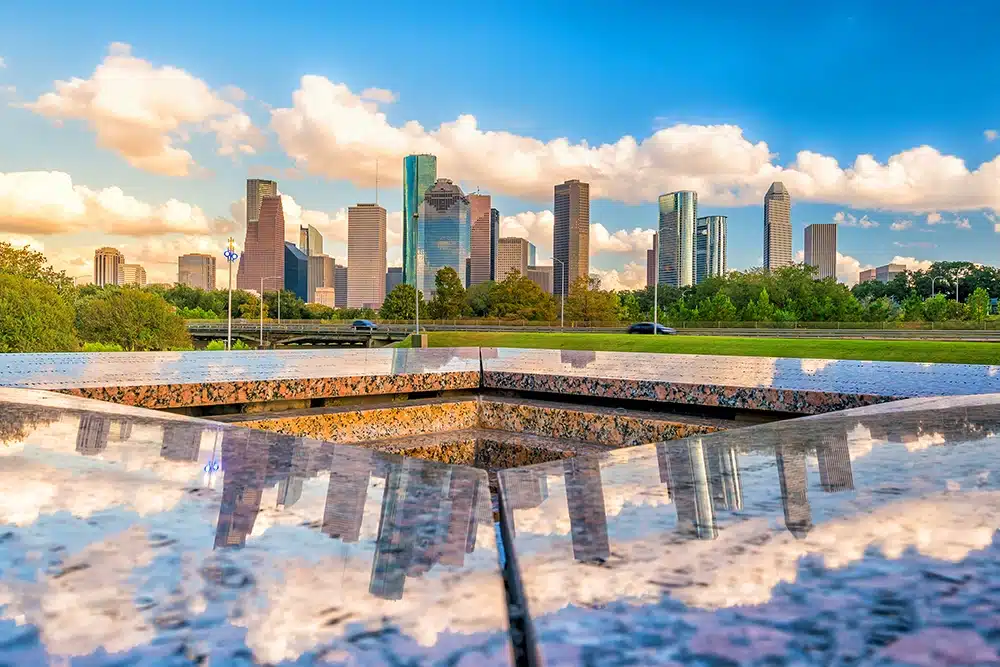 Subscribe to our Newsletters
Stay up-to-date in real-time.