September 21-25, 2020 • An Immersive Virtual & Augmented Reality Event
The first VR & AR forum exclusively for A/E CEOs
to share best practices, discuss challenges and understand the industry disruptors during these unprecedented times
CEO Week is designed exclusively for CEOs, presidents and managing partners. Your valuable time will be spent with that most elusive peer group – the leaders of successful AEC & environmental firms from around the country.
Benefit from their experience and perspectives
Use the knowledge gained from these peers to help you be more effective in your role
Expand your professional network nationally with an unmatched peer group of industry executives
Five 90-minute curated discussions over five days
The AEC industry is at a tipping point. The future belongs to those who can innovate AND execute. We've designed CEO Week to provide you with a unique opportunity to explore those topics most important to the future of your business, including:
How to be successful in this New Reality>
Innovative leadership and management practices to improve your firm's performance
The evolving role of the CEO in the rapidly changing AEC space during a time of COVID
The massive changes that are sweeping our industry
Note: Each CEO Week session is scheduled with your time zone in mind  
An immersive Virtual Reality (VR) & Augmented Reality (AR) platform
allows CEOs to interact and engage like never before 
It's been a long time since you've had the chance to mingle. After each session, safely meet and chat face-to-face with your peers in our fantastic virtual halls – and feel like you are really there!
Engage in valuable discussions with your CEO peers in immersive, inspiring  virtual break-out rooms
Share virtual, hands-on tools like white boards, sticky notes, markers, and keyboards to spur conversation and ideas

This is an immersive Virtual Reality (VR) & Augmented Reality (AR) platform. It's not another one-way seminar – and definitely not another Zoom conference call!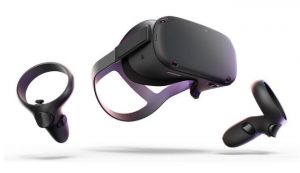 Built on the popular "Lean Coffee" format of our A/E CEO Innovation Forum
Collaborate with your peers to set the agenda for your deep dive discussions
Decide which topics require more time and more exploration
Move topics using the Lean Coffee model that CEOs love
CEO Week Support Pack
all the equiptment, guidance, and supplies you need to make your experience truly unforgettable
State-of-the-art Oculus Quest all-in-one VR Headset (yours to keep!)
MG utility pack including MG coffee mug and lunchbox as well as snacks and beverages to enjoy "with each other" at breaks
Brief orientation prior to CEO Week to prepare you for interacting in the virtual world!
24/7 access to a virtual "practice room" prior to your session(s) so you can hone your VR & AR skills!

REGISTRATION FEE
CEO Week FULL PASS
all 5 sessions
For the best deal, register for the FULL PASS
$2500
$2000
Early Bird Pricing Runs Through Aug 28
Registration is Sold Out!
CEO Week DAY PASSES
individual sessions
Select DAY PASSES to fit interests and schedule
$750/each
$500/each
Early Bird Pricing Runs Through Aug 28
Registration is Sold Out!

10% off for all Morrissey Goodale PLUS
 All-Access Members.
Hurry! Sessions limited to 50 CEOs!
"Great event! Always nice to meet other CEOs, discuss common issues, and realize we face similar challenges. Morrissey Goodale always facilitates good discussions and is an excellent host!"
Tom Stoneburner, President/CEO
TKDA (St. Paul, MN) ENR #285
"The seminar was very well managed by Mick and Mark, which allowed all CEOs and other leaders to freely exchange ideas and trends in their respective industries and learn from each other. I made several valuable connections at the event."
Sanjay Agrawal, President
AG&E Structural Engenuity (Addison, TX)
Brought to you in partnership with…
Past attendee firms include
AHA Consulting Engineers (Lexington, MA)
AKF (New York, NY)
Alfred Benesch & Company (Chicago, IL) ENR #119
Ardurra – King (Tampa, FL) ENR #263
Bala Consulting Engineers (King of Prussia, PA) ENR #369
Barge Design Solutions (Nashville, TN) ENR #161
Baxter & Woodman (Crystal Lake, IL) ENR #326
BRPH (Melbourne, FL) ENR #231
Buro Happold (New York, NY)
CHA Consulting Inc. (Albany, NY) ENR #50
Clark Nexsen Inc. (Virginia Beach, VA) ENR #179
CME Associates, Inc. (Mansfield, CT)
Coastal Engineering Co. (Orleans, MA)
Connelly & Wicker, Inc. (Jacksonville, FL)
CSRS (Baton Rouge, LA)
Cuhaci & Peterson (Orlando, FL) ENR #437
Dewberry (Fairfax, VA) ENR #36
EnSafe (Memphis, TN) ENR #259
Gannett Fleming (Camp Hill, PA) ENR #33
GEI Consultants (Woburn, MA) ENR #88
Ghafari Associates (Dearborn, MI) ENR #146
GRAEF (Milwaukee, WI) ENR #374
Greenman-Pedersen (Albany, NY) ENR #64
Guernsey (Oklahoma City, OK) ENR #485
H.W. Lochner (Chicago, IL) ENR #126
IA Interior Architects (San Francisco, CA)
Interface Engineering (Portland, OR)
JCJ Architecture (Hartford, CT) ENR #283
Kadrmas Lee & Jackson (Bismarck, ND) ENR #160
Keller Associates (Meridian, ID)
Kirkham Michael (Omaha, NE)
Landrum & Brown Inc. (Cincinnati, OH) ENR #349
LJB Inc. (Miamisburg, OH)
Maser Consulting, PA (Red Bank, NJ) ENR #108
Merrick & Company (Greenwood Village, CO)
ENR #143
Michael Baker International (Pittsburgh, PA)
ENR #31
NV5 (Hollywood, FL) ENR #27
OBG (Syracuse, NY)
Pond & Company, Inc. (Peachtree, GA) ENR #78
Power Engineers (Hailey, ID) ENR #20
RDK Engineers (Andover, MA)
Schnabel Engineering Inc. (Glen Allen, VA)
ENR #222
S&ME, Inc. (Raleigh, NC) ENR #105
Simpson Gumpertz & Heger (Waltham, MA) ENR #113
Smith Seckman Reid (Nashville,TN) ENR #198
Steffian Bradley Architects (Boston, MA)
Syska Hennessy Group (New York, NY) ENR #156
Terracon Consultants, Inc. (Olathe, KS) ENR #22
Thomas & Hutton (Savannah, GA)
Tighe & Bond (Westfield, MA) ENR #224
TLC Engineering for Architecture (Orlando, FL)
ENR #244
T.Y. Lin International (San Francisco, CA) ENR #38
Ulteig Engineers (Fargo, ND) ENR #163
VOA Associates, Inc. (Chicago, IL)
WGI Inc. (West Palm Beach, FL)
ENR #187
West Yost Associates (Davis, CA)
Weston & Sampson (Reading, MA) ENR #131
Woodard & Curran (Portland, ME) ENR #68
Woolpert, Inc. (Dayton, OH) ENR #72
What People Say
"Another well organized and informative CEO Forum put on by Morrissey Goodale. I was able to connect with peers having similar issues and develop a long-lasting network. Thank you."

Christer Ericsson

President/CEO GPI (Babylon, NY) ENR # 66

"Great opportunity for networking and exchanging ideas with other CEOs."

Ernesto Aguilar

President & CEO, Ardurra (Tampa, FL) ENR #263

"This was a relaxing and open environment for CEOs of firms large and small to get together and discuss common challenges and opportunities they each confront. The number of attendees, the setting and facilitation made for some great, candid conversation—great job."

Chuck Padera

President/CEO (former), Kleinschmidt Associates (Pittsfield, ME)

"Mick and Mark consistently assemble a diverse group of highly engaged leaders for the annual CEO event.  It is time well spent at a unique venue discussing today's relevant topics with other CEO's and creating meaningful friendships within our A/E/C industry."

Brian Curtin

President & CEO, Chairman, BRPH Architects & Engineers (Melbourne, FL) ENR #231

"The whole event was refreshingly different, right from the start with the reception hosted by Mick Morrissey and Mark Goodale the evening prior to the actual seminar. It allowed for the CEOs of various organizations—along with their spouses—to mingle in an informal setting to set the stage for a more structured seminar the following day. The seminar itself was very…

Sanjay Agrawal

President AG&E Structural Engenuity (Addison, TX)

"The open dialogue and exchange of ideas is good for our industry. I appreciate the way Mick and Mark facilitate the session."

Sam McCachern

CEO & President Thomas & Hutton, (Savannah, GA)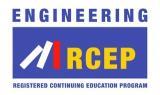 ENGINEERING REGISTERED CONTINUING EDUCATION PROGRAM
Earn 7.00 Professional Development Hours
Morrissey Goodale has met the standards and requirements of the Registered Continuing Education Program. Credit earned on completion of this program will be reported to RCEP. Certificates of Completion will be issued to all participants. Complaints regarding registered providers may be sent to RCEP at www.RCEP.net.