Sign up here to receive updates on the agenda – including announcements about new panelists, speakers and sponsors!
Wednesday, June 8
Hotel Nikko
Networking lunch and opening remarks
Nikko Ballroom Salon III

Network with AE industry executives and investors from the Western States and across the U.S.
Welcome and opening remarks by Mick Morrissey, Managing Principal, Morrissey Goodale
Strategy for the modern AE and environmental firm
Nikko Ballroom
In this panel discussion, executives from three of the industry's leading firms share insights on critical business strategies for the next five years. Learn how they set a company-wide vision, built the strategic roadmap for achieving it, and aligned their organizations during these turbulent times.
PANELISTS
James (Jim) Brady, President & CEO, Wilson & Company (Albuquerque, NM) (ENR #189)
Leslie Moulton-Post, President & CEO, ESA (San Francisco, CA) (ENR Top 200 Environmental Firms #100)
Kevin Fitzpatrick, President & CEO, Benesch, (Chicago, IL) (ENR #112)
MODERATORS
Mark Goodale, Principal, Morrissey Goodale
Karen Erger, Senior Vice President & Director of Practice Risk Management, Lockton
Innovation – from concept to market
Nikko Ballroom
In this panel discussion, executives from three of the industry's most innovative firms discuss how they foster innovation, decide which new ideas to advance and which to shut down, and how they bring new products and services to market.
PANELISTS
Javier A. Baldor, Chief Executive Officer, BST Global (Tampa, FL)
Eoin Howlett, Vice President, Digital Products, Trinnex (Manchester, NH)
Frank Joanlanne, President & CEO, Borton Lawson (Wilkes-Barre, PA) (ENR #468)
Jennifer Prescott, CIO and Head of Innovation, Kleinfelder (San Diego, CA) (ENR #46)
MODERATOR
Brendon Cussio, Vice President, Morrissey Goodale
Cocktail Reception
Golden Gate Room, 25th Floor
Enjoy sweeping views of San Francisco Bay and the city while networking with AE industry executives and investors from around the nation.
Thursday, June 9
Hotel Nikko
Breakfast
Nikko Ballroom Salon III, 3rd Floor
2022 M&A Trends  
Nikko Ballroom Salon II, 3rd Floor
Jon Escobar shares the most current M&A trends.
2022 M&A Valuations and Deal Prices
Nikko Ballroom Salon II, 3rd Floor
Nick Belitz presents the most up-to-date 2022 deal-pricing data. He'll explore why are some firms are worth more than others and why some buyers value M&A opportunities differently. He'll also discuss how valuations of firms in the Western States compare with other parts of the country and where firm prices are headed.
Buyers Best Practices – from deal sourcing to integration
Nikko Ballroom Salon II, 3rd Floor
In this moderated panel discussion, some of the industry's most prolific and skilled acquirers share how they originate deals, analyze transactions, and integrate acquisitions successfully.
PANELISTS:
Michelle Willis, VP Human Resources / M&A Integration Leader, David Evans and Associates, Inc., (Portland, OR) (ENR #90)
Neil Churman, Chief Corporate Development Officer, Woolpert (Dayton, OH) (ENR #59)
Grant Reindl, VP, Corporate Development, Financial Planning & Analysis, Salas O'Brien (Santa Ana, CA) (ENR #118)
MODERATOR:
Tricia Washington, Vice President, Morrissey Goodale
Lunch
Nikko Ballroom Salon III, 3rd Floor
The 500 Club: Advice for buyers in 2022
Nikko Ballroom Salon II, 3rd Floor
In this lively panel discussion, Brendon Cussio, George Christodoulo and Dave Sullivan—who collectively have closed over 500 AE and environmental transactions—share their perspectives on what's important for buyers to prioritize to get deals done in 2022 and answer any and all questions.
Sellers Best Practices Panel
Nikko Ballroom Salon II, 3rd Floor
Hear from CEOs who have recently sold their firms about what they learned through the firm sale process, what advice they have for potential sellers, what they would have done differently, and what life is like on the other side.
PANELISTS:
Jill Wells Heath, Executive Vice President of Integration, NV5 (Hollywood, FL) (ENR #27)
Karl Knapp, Director, Land Division Colorado, Westwood Professional Services (Minnetonka, MN) (ENR #122)
Kelly Leffler, Local Operations at The Leffler Group, A Salas O'Brien Company (Lakewood, CO)
Gen Oraa, Partner, CohnReznick (New York, NY)
MODERATOR:
Nate Wentworth, Consultant, Morrissey Goodale
The 500 Club: Advice for sellers in 2022
Nikko Ballroom Salon II, 3rd Floor
Brendon, George and Dave take center stage again share their perspectives what's important for sellers to focus on to get deals done in 2022. They'll discuss best practices for deal structuring and deal closing and their top tips for structuring the best deal for any seller.
Closing Cocktail Reception
Nikko Ballroom Foyer, 3rd Floor
Continue your deal-making and networking at the always-fun Morrissey Goodale post-event cocktail reception.
PRICING
Registration fee ………. $1,595
Your registration fee includes the June 8th networking lunch, cocktail reception and the full day of events and materials on June 9th, as well as breakfast, lunch, and a post-symposium cocktail reception.
Registration rates for industry vendors, consultants and advisors
Posted registration fees are exclusively for (a) principals and employees of AE and environmental consulting firms and (b) principals and employees of private equity funds or family offices. Registration fees for industry vendors and consultants may be obtained by contacting our Events Director Corinne McCanse at [email protected].
"A very efficient way to catch up on national M&A trends in the A/E/C industry. I encourage anyone considering buying or selling a firm to spend a day with these experts."
Michael Davis, Sr. VP/Chief Strategy Officer
WGI (ENR #250)
"Great program and content on the State of the Industry regarding M&A's."
Joe Viscuso, Sr. VP, Director of Strategic Growth
Pennoni (ENR #78)
"As an active buyer, the information presented by the Morrissey Goodale staff was invaluable data I can use today. A very productive event."
Christopher Sherry, President
Merrick & Company (ENR #122), Greenwood Village, CO
"An unparalleled event with a perfect balance of education and networking. The insight from experienced A/E buyers, sellers and a well rounded range of M&A transaction experts was invaluable"
Joe Voss, Chief Financial Officer
Hastings + Chivetta Architects
"The Morrissey Goodale Western States Symposium was fantastic. The knowledge that was shared gave me a much better understanding of what the M&A process is - and some of the things to look out for along the way. I walked away a much more informed business owner."
Hollice Stone, President
Stone Security Engineering
Read What Past Attendees Have to Say
This symposium exceeded my expectations by not only including experts in the field of M&A, but by also including firms who shared all aspects of their merger or acquisition in panel sessions.

Dawn Antonucci

Dawn Antonucci, Vice President, Towill, Inc.

I thought both the content of the seminar and the quality of the attendees was top-notch.

John Kissinger

President & CEO, GRAEF (ENR #366)

The Morrissey Goodale symposium was a thorough and detailed presentation into subject of M&A and the options available should an ownership transition be on the horizon.  Time well spent from my perspective.

Fraser Smith

Principal and Co-founder, Mendenhall Smith Structural Engineers

Best networking Event I have ever attended. All decision makers of the top firms in our industry.

Jim Tull

Chief Financial Officer, Crafton Tull (ENR #434)

I thoroughly enjoyed the symposium. It had just the right balance of presentations, panel discussions, and opportunities for networking. The hosts did an excellent job developing and delivering the program.

Cortney Brand

President/CEO, Leonard Rice Engineers

The symposium was a great opportunity for both the beginner and the veteran M&A professional in the A&E field to get updated on current trends, market activity and the specifics of the deal. I learned a lot.

Dina Rochford

Principal, Leighton (ENR #410)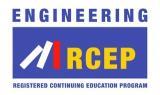 ENGINEERING REGISTERED CONTINUING EDUCATION PROGRAM
Earn up to 8.00 Professional Development Hours
Morrissey Goodale has met the standards and requirements of the Registered Continuing Education Program. Credit earned on completion of this program will be reported to RCEP. Certificates of Completion will be issued to all participants. Complaints regarding registered providers may be sent to RCEP at www.RCEP.net.