August 10, 2020
THE ONE QUESTION EVERYONE GOT WRONG
Was from 2015 when they were asked, "Where do you see yourself in five years' time?" Nobody got it right. Not even close. No one envisioned themselves in the middle of a pandemic, working remotely and wearing a mask in public. None of us anticipated the pandemic (even those of us who saw the 2011 Paltrow/Damon movie, Contagion).
And any five-year strategic plans put in place before March of this year "missed" the pandemic, also. They did not envision the New Reality for their firms specifically or the A/E and environmental industry overall. The pandemic exposed the weakness of the simple five-year plan. Everyone has had to recalibrate. Now, with greater volatility and socio-economic uncertainty, it makes zero sense for CEOs and their teams to base their strategic or business plans around a specific date or year in the future.
Instead, CEOs and their teams need to plan for two phases of the New Reality. Each phase is characterized by a distinct set of conditions– (a) global and national socio-economic, (b) A/E industry, (c) relative competitive position, and (d) firm-specific (in terms of performance and capitalization). Each phase will present a different set of opportunities and challenges.
Phase 1 of the New Reality is here and now. It's the pre-vaccine environment. Planning for this phase is immediate, urgent, and short-term in a world that is still in turmoil. As an industry that's deemed essential, we've thrived and shown remarkable resiliency thus far in this phase. But as the industry burns through record backlog and project owners wrestle with their own new fiscal realities, the second part of this phase, beginning in 2021, is going to be more challenging for many firms.
Growth opportunities in this phase will be driven by the pandemic itself and related market disruptions. For example, with state and local budgets being slashed, there will be an accelerated move on their part to outsource services. A/E and environmental firms that anticipate and plan for these outsource opportunities will thrive relative to the competition that does not.
Phase 2 of the New Reality is the period post-vaccine. The current conventional wisdom is a vaccine release is sometime in 2021 (can someone please move this up on the schedule?). Instead of certainty and a return to "normal", this phase will be characterized by even more socio-economic confusion and flux. Is the vaccine working? What are its implications? When will industries and end markets return to pre-pandemic levels? When will it be "safe" for our workforce go back to our offices and will they even want to? A vaccine will not signal a return to "normal". Instead, it will usher in a new era of questions and uncertainties. To make planning more challenging, this phase will not have definitive start or end dates, but is likely to overlap with some challenging fiscal conditions in 2021 and 2022.
Growth opportunities in this phase will be driven by post-pandemic realities. Almost every existing facility type will need to be redesigned and every new facility will need to be reimagined in a post-vaccine world. This phase will favor those design firms that plan and invest in being market leaders or subject matter experts. They will achieve and then exploit a first-mover advantage in this era of redesign and reimagining the built environment.
Planning for your firm's New Reality will be neither simple nor easy, but it's necessary. Too many firms are still stuck in the past, hoping for a return to normal. But hope is not a strategy. The starting point in planning for the New Reality is not to ask, "Where will our firm be in five (or three or even one) years' time?" Instead, the questions to be answered are "How will we be successful in a pre-vaccine New Reality and post-vaccine New Reality?"
Virtual Reality and Augmented Reality (VR+AR) will become a preferred methodology for leadership teams to engage with clients, employees, and peers in the New Reality. That's why we've created CEO Week, the first-of-its kind VR+AR event exclusively for industry CEOs and presidents. In five curated 90-minute VR+AR sessions this September, industry CEOs and presidents from around the country will come together to discuss the most important and pressing challenges for their firms and our industry. CEO Week provides a unique forum for CEOs and presidents to network safely while reimagining the future of their firms. If you're a CEO who wants to lean into your firm's New Reality, register for CEO week today.
The pace of industry consolidation ticked up in August. After spending much of the summer tracking down 19%, the 12-month rolling average of design and environmental firm deals ended the week down just 14% after robust deal-making in the dog days of summer. We saw an impressive number of deals in all service sectors, including architecture, infrastructure engineering, facilities design, and environmental services. To learn how industry M&A is rebounding in the second half of the year and to connect virtually with buyers, sellers and investors, join us for our livestream 4th Quarter U.S. M&A Symposium on October 22nd and 23rd.
If you have questions about this week's WORD ON THE STREET or if you need help navigating the New Reality call Mick Morrissey @ 508.380.1868 or email him at [email protected].
To see the last WORD ON THE STREET report click here>
A CONCRETE WAY TO START DIVERSITY AND INCLUSION DIALOGUE 
Understanding and embracing differences is what brings out the best in people and improves the companies they work in. If you would like to start dialogue at your firm about diversity and inclusion but don't know where to start, you are not alone. Much has been written and said about how this topic is difficult to discuss. But it's not— nor is it easy, for that matter. Instead, individuals and teams struggle to talk openly about the subject because they are not practiced at doing so. And like just about anything else in life, the more you practice something, the better you will get at doing it— and the more you will benefit from it.
So here's a concrete way to get started (read carefully):
Direct participants to find an article related to the topic of diversity and inclusion that they believe the team can learn from and send it to the discussion organizer along with a sentence or two describing what the article is about. Include another sentence or two describing why you think the article is worthy of discussion. Set a deadline for articles and summaries.
After the deadline, the discussion organizer arranges all of the submissions in a single email and sends them back to the participants for their consideration.  Each submission should be blinded.
Vote. Each participant gets two votes. The votes can be distributed any way the participant wants.  Once vote could be cast for one article, and other vote for another article, both votes can be applied to the same article. The voting system can be set up easily enough in Survey Monkey, using the check-the-box feature.  Set a deadline for voting.
Once the voting is done, the discussion organizer sends the participants the article that got the most votes to discuss at their next "Study Action Team" meeting. For the next few weeks, work through the articles that garnered the most votes using this format (see below).
Study Action Team Format
To prepare for and participate in each discussion, follow the steps below:
Direct each participant to read the article and highlight the most important passages (i.e., what the author wants people to learn).
 During the session, each participant is asked to read to the group what he or she highlighted.  Stick to highlighting specifically to what was actually written in the article.
Next, ask participants to talk about what they saw as being relevant and not relevant in the article.  The reason to ask for nonrelevance is this: one might see relevance where another does not, and vice versa…so in this way, participants learn with and from each other.
Reflect— discuss how what was learned collectively could change your world going forward.
At the end of the series of discussions, explore if there are any actions you could/should take as individuals and an organization that will help you take better care of yourselves and each other, your clients, your company, and the communities in which you live and work.
We have heard from some industry firms who are already taking action, such as making investments in the National Society for Black Engineers (NSBE) and diversity programs at the university level, and bringing on specialized staff (e.g., head of diversity) to advance the cause in their organizations.
Until your team gets practiced, you may observe people being careful. That's natural. Let them know you don't expect them to suddenly be experts at discussing and resolving diversity and inclusion issues just because you opened the forum— and they shouldn't expect it of each other, either. It's about opening the dialogue and taking positive steps.
A lot of people aren't used to discussing diversity and inclusion in a company setting, but if you put some structure around the dialogue, people will tend to feel a bit more comfortable out of the gate and the discussion can be better kept on a productive path.
– MARK GOODALE
REMEMBERING WALTER CHIANG OF CP&Y
Wen-Jo "Walter" Chiang was born in China and grew up in Hong Kong and Taiwan. A pillar in his community, Walter was a recognized leader in the improvement of the water environment throughout a distinguished career in wastewater treatment that spanned 50 years.

Walter was a superb engineer, and an even better person.  I remember meeting Walter many years ago during our first of many consulting engagements and instantly thinking he was one of the kindest, most good-hearted people I had ever met.  He always had a smile and was quick to encourage. He fashioned himself a bit of a photog, too, and any time he traveled, he'd send me a few snapshots. I kept them all. Walter wasn't without a sense of humor. He knew my allegiance to the New England Patriots, and during their championship run of 2014 (highlighted by "Deflate-Gate"), he sent me the picture below with the caption, "Properly Adjusted Football for the Super Bowl!  Go Patriots!" (Note:  Now that Tom Brady is with the Tampa Bay Buccaneers, I fully endorse this photo.)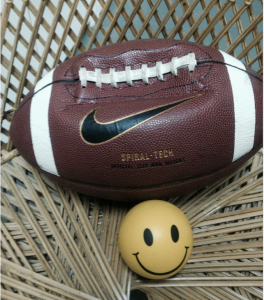 Walter passed away Friday after a courageous battle with cancer. Our condolences to Walter's family and the entire CP&Y organization.
– MARK GOODALE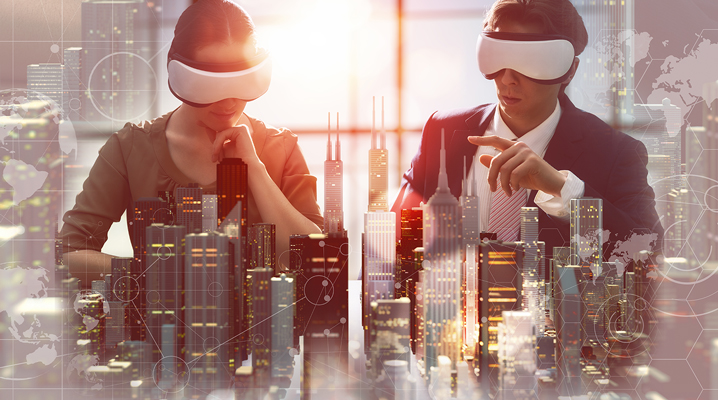 CEO Week
Virtual & Augmented Reality
Sept 21-25, 2020 • VR & AR Event
A unique Virtual & Augmented Reality event exclusively for A/E CEOs and presidents.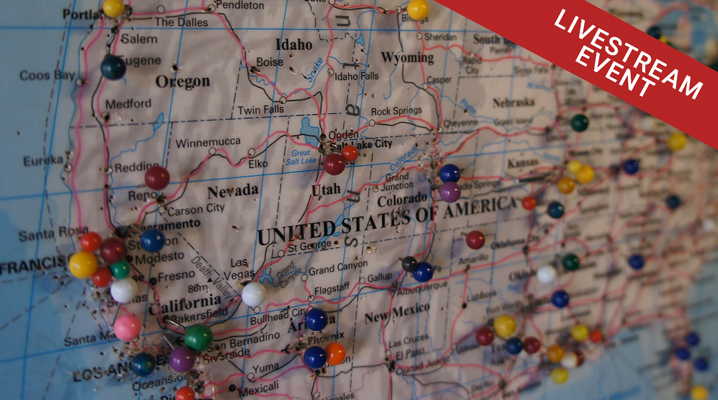 Fourth Quarter U.S.
M&A Symposium
Oct 22-23, 2020 • Livestream Event
Deal-making in turbulent times:
For A/E and environmental buyers, sellers and investors navigating the new normal.

+ INTELLIGENCE
Build your knowledge with Morrissey Goodale's leading industry e-publications and also receive The Morrissey Goodale Quarterly.
+ PREMIUM
Stream Morrissey Goodale's NEW REALITY quarterly webinars + Think with the best minds in the industry at Morrissey Goodale's virtual THINK-TANK with top A/E firm principals + INTELLIGENCE publications.
+ ALL ACCESS
An hour of one-on-one consultation per quarter with a Morrissey Goodale senior consultant + 10% off of all Morrissey Goodale events + PREMIUM + INTELLIGENCE publications.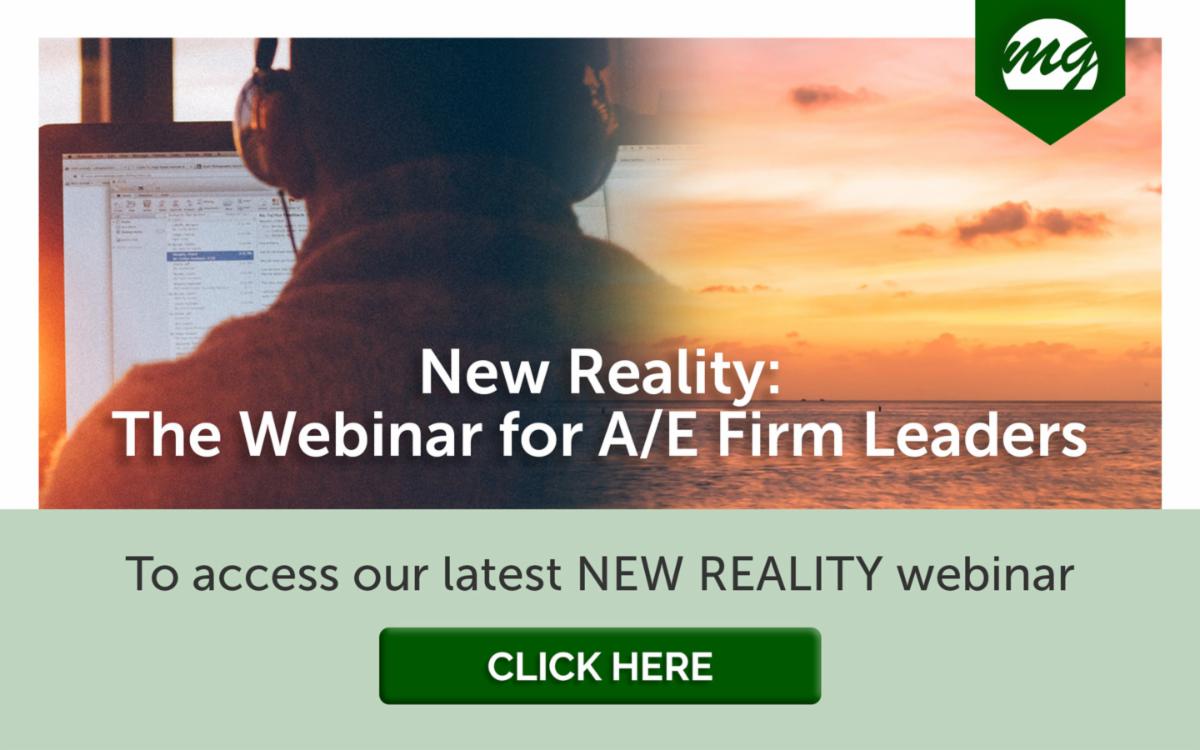 With a Morrissey Goodale PLUS annual PREMIUM or ALL-ACCESS membership you will be able to livestream our quarterly NEW REALITY webinars and have access to other features, such as our quarterly virtual THINK TANK where A/E leaders gather to talk about best practices and preparing for the future.