July 20, 2020
NEVER LET A CRISIS GO TO WASTE – WHY FORCED INNOVATION IS BETTER THAN NONE
Regardless of whether it was Winston Churchill or Rahm Emmanuel who coined the phrase, this crisis has created the conditions for change and innovation in all areas of the A/E industry. Here are just some of the changes and innovations that we have seen over the past five months.
The firm becomes the virtual village. A number of larger firms have transformed their internal knowledge sharing systems into a virtual village where employees and their families proactively help each other navigate the New Reality. Need someone to read to your kids while you are on another endless Zoom call in the attic? Schedule it via the virtual village and have the teenage daughter of a colleague in the Columbus office read, sing, and play games virtually with your kids in your Los Angeles living room.
Wait, what? You WANT me to stop working!?! Folks just are not taking their vacations. There's nowhere to go. They are too darn busy (industry utilization rates are still WAY up). And it's taking a toll. Our workforce is slowly approaching a Zombie-like state. Quality is beginning to slip; more mistakes are being made. It's unsustainable and draining – and it's highly probable that it will continue in some form into the fall should schools not go back. So many firms are requiring (read forcing) employees to break from work this summer to rest and rejuvenate.
"You Can't Handle The Truth!" Around the country, the crisis has laid bare the deficiencies in leadership teams. As one CEO told me, one of her top managers became like a "deer in the headlights" in March and April. He couldn't or wouldn't sell work or make changes to his team or systems or demonstrate the hustle required to navigate the New Reality. She removed him from the leadership team by the end of April. As Warren Buffett said, "It's only when the tide goes out that you learn who has been swimming naked."
The end of Boomer skepticism (and leadership). What a difference five months makes. All those 60-something presidents, CEOs and managing principals who scoffed at working remotely (largely because they had never bothered to figure out how to use MS Teams themselves even though their firms were spending a boatload on the technology) have finally got religion. It would be funny except that they, as a group, had been made aware of this trend five years ago – but collectively were unable, or unwilling to lead their firms forward. Instead, we had to wait for a pandemic.
The end of Human Resources management is nigh. Five months ago, there was no way any firm in this industry would hire management or difference-making talent without a physical face-to-face series of meetings. (As an aside, for an industry that has woefully low EQ we tend to delude ourselves that we are experts at getting to know people when we meet in person. The same fallacy applies to mergers and acquisitions – but I digress.) But thousands of employees have been recruited and on-boarded virtually in the industry since March. In a world where talent moves smoothly from potential via Linkedin to full-time employee via MS Teams, HR managers and internal recruiters are being challenged to justify their value.
Using PPP loans to strengthen communities. A number of firms have figured out a higher calling for their PPP loans. They are directing their underutilized employees – in business units that are soft or have slowed down – who cannot be reassigned to billable or non-billable work – to volunteer in their communities. They are working in food banks, driving for Meals on Wheels, shopping for shut-ins, or fixing or maintaining properties. Engineers, architects, and environmental scientists – we make a difference.
VDI to the rescue. For most A/E professionals, their 10-hour-plus day is a non-stop bouillabaisse of technology brand names like AutoCAD, Civil3D, ArcGIS, FlowMaster, Bluebeam Revu, and a CRM/Accounting package (with the last being the software most likely to induce cries of "what the fork?!"). We've heard from countless firms that their pre- or in-pandemic investment in a powerful Virtual Desktop Infrastructure (VDI) has been critical in helping them to continue to serve their clients in this New Reality. It's similar to the 2008-2010 recession. Firms that didn't invest in BIM withered on the vine. Lesson to be learned? Don't be cheap – invest in your future.
Capitalism is alive and well as buyers and sellers have figured out how to make mergers and acquisitions happen in the New Reality. Consider this – through the first 13 days of July we reported 13 acquisitions in the U.S. – right on pace with the 15 deals we reported for the same period last year. Buyers have figured out how move the buying process to an almost 100% virtual model of meetings, due diligence, deal closing, and integration.
Has M&A bottomed out? The U.S. 12-month rolling average pace of A/E deals is inching back. A/E M&A was down 18% compared with 19% last week. There are plenty of good deals to be had now and buyers are proactively pursuing them.
If you have questions about this week's WORD ON THE STREET report or need help planning for or navigating the New Reality, call Mick Morrissey @ 508.380.1868 or send an email to [email protected].
To see last week's WORD ON THE STREET report click here>.
UPDATE ON ALL 50 STATE OPENINGS AND RECLOSINGS
Alabama


Gov. Kay Ivey, began reopening businesses May 1. Since May 22, Alabama has been in the  second stage of "Safer at Home," which limits capacities on businesses and some gatherings. Those guidelines have been extended until the end of July, and last week, the governor amended the order to include a mask requirement through the end of the month.

Alaska


Alaska became one of the first states to make a nearly complete reopening, with all businesses allowed to open at full capacity on May 22. The state flattened its coronavirus curve by May, with single-digit daily increases if any, but cases began started rising again in June and July after most pandemic restrictions lifted for businesses. New cases jolted upward in recent weeks reaching a record on Sunday, with 116 new cases reported in a single day.

Arizona


Gov. Doug Ducy extended a moratorium on residential evictions in Arizona from July 25 to October 31. The moratorium was initially put in place to ensure people wouldn't lose their homes if they got COVID-19 or lost their jobs during pandemic restrictions.

Arkansas


Governor Asa Hutchinson's mask mandate takes effect today. The order is in response to rising numbers of COVID-19 cases and hospitalizations and in light of schools reopening this fall.
California


Last week, Gov. Gavin Newsom recently statewide closures of bars and indoor activities in several sectors, like restaurants and bars. The state keeps a watchlist of counties where the virus is spiking, and counties that stay on that list for three days will be ordered to shut down additional businesses, such as gyms, personal care services, and houses of worship.

Colorado


Last week, Gov. Jared Polis issued a statewide mask mandate as the number of COVID-19 cases increase.  The state had already closed bars ahead of the July 4th weekend.

Connecticut


Earlier in the month, Gov. Ned Lamont announced that Connecticut will pause Phase 3 reopening due to the spike in COVID-19 in other states.  Restaurant capacity has been capped at 50%.

Delaware


It was anticipated Delaware would move into Phase 3 of reopening in late June, but Gov. John Carney said the state isn't ready to do so because state residents and visitors are not following basic public health precautions.
District of Columbia


D.C. Mayor Muriel Bowser said she was going to extend the current public health emergency that's set to expire on July 24 to early October.

Florida


Florida has been in Stage 2 of reopening since the first week in June.  Since then, Gov. Ron DeSantis said he has no plans of moving to the third and final phase of reopening the Florida economy as the state continues to see a surge of new virus cases.

Georgia


Last week, Mayor Keisha Lance Bottoms of Atlanta said the city would immediately return to Phase 1 from Phase 2 and the city would require face masks be worn in public.  In response, the office of Gov. Brian Kemp stated the mayor's action is merely guidance – both non-binding and legally unenforceable – and then filed a lawsuit against the mayor and city council for their actions.

Hawaii


State health officials say children can return to classrooms as long as precautions are taken. But they expect to see an increase in coronavirus cases, too.

Idaho


The Idaho Department of Health and Welfare updated its most recent testing data for the week of July 5-11. During that span, there were 16,821 tests completed, with a positive percentage of 14.5% — the state's highest rate since the pandemic began. The previous high for a positive-test rate was 11.3%, set June 28-July 4.

Illinois


All of Illinois is currently in Phase 4 of the original plan, known as the "Revitalization" phase. New tiers were added last week which will provide the state a more precise way to deal with outbreaks within the state.  No region of Illinois is currently under any restrictions from the new tier system, according to the governor's office.

Indiana


Last week, Gov. Eric Holcomb announced most of the state would continue at its Stage 4.5 reopening plan through at least the end of July. This decision means a two-week pause on increasing capacity in restaurant dining rooms, bars, and entertainment venues that had been initially planned to start July 4. Indiana had been expected to advance to Stage 5, the final stage of the plan, on Friday.

Iowa


Gov. Kim Reynolds announced Friday she would override local school districts and require students to spend at least half of their education time in classrooms. Reynolds' decision will invalidate plans implemented by some districts to limit in-person classes to one day a week for most students with online learning on other days.

Kansas


Kansas is among at least 21 states (and the District of Columbia) that have issued statewide mandates to use masks or face coverings while in public. However, a Kansas law passed in June allows counties to opt out of statewide emergency orders issued by the Governor. As a result, 60% the state population live in a community with a mask order in place.

Kentucky


Last week, State Attorney General Daniel Cameron filed a motion in Boone County Circuit Court to overturn all of the orders Gov. Andy Beshear has instituted since March intended to protect against the spread of COVID-19, and to block Beshear from issuing or enforcing any future orders.

Louisiana


Last Thursday, Louisiana reported 2,284 new coronavirus cases for a statewide total of 86,411. Starting today, masks are required in the state and bars closed Sunday night.

Maine


Earlier this month, Maine entered Phase 3 of reopening the state, allowing water parks, overnight summer camps, and massage facilities to restart operations.

Maryland


In late June and early July, new daily case numbers, for the most part, hung around 300 and 400 new cases per day. Over the past several days, though, more than 600 cases have been reported daily.
Massachusetts


Last week, Boston joined the rest of the state in Phase 3 (of 4) of reopening.

Michigan


Michigan Gov. Gretchen Whitmer said if the current trajectory of coronavirus (COVID-19) cases continues, the state will be moved back to phase three of her reopening plan, meaning parts of the economy that reopened within the last month would be shut down once again. Earlier this month, indoor bar services throughout most of the state.

Minnesota


With virus cases on the rise again, state leaders are stressing personal responsibility when it comes to mask-wearing, social distancing, and hygiene. Gov. Tim Walz is considering a statewide mask mandate.

Mississippi


Earlier this month, Gov. Tate Reeves announced that the state would pause a full reopening. He later placed additional restrictions on 13 counties and mandated the use of masks in public and limiting social gatherings. But he stopped short of ordering businesses to close again.

Missouri


Last week, Gov. Mike Parson announced that Missouri plans to spend $15 million in federal coronavirus aid on promoting tourism in the state.

Montana


Earlier this month, Gov. Steve Bullock ordered Montanans in counties with four or more active cases to wear masks in many public settings due to rising cases.

Nebraska


Most of the state moved into Phase 3 of reopening late last month.

Nevada


Nevada has landed in the "red zone" for COVID-19 cases, according to the Center for Public Integrity citing an unpublished report meant for the White House Coronavirus Task Force.  A state in "red zone" status means there were more than 100 new cases per 100,000 people last week. Nevada had 173 new cases per 100,000 population in the past week, compared to a national average of 119 per 100,000.

New Hampshire


Last week, Gov. Chris Sununu announced $30 million in new funding for colleges and businesses to help them through the pandemic.

New Jersey


Rolling reopenings were set to continue into July, but after indefinitely delaying plans to reopen indoor dining early in the month, Gov. Phil Murphy announced last week that the state would pause in its current phase of reopening.

New Mexico


Gov. Michelle Lujan Grisham indefinitely delayed the next phase of the state's reopening.  Restrictions to indoor dining started up again last week

New York


Most New York is now in the fourth stage of reopening, and malls were allowed to open beginning July 10. New York City is in a modified third stage, where indoor dining at restaurants remains prohibited.

North Carolina


Late last month, Gov. Roy Cooper paused North Carolina's reopening plan and required residents to wear face coverings in public.  According to the Center for Public Integrity citing an unpublished report meant for the White House Coronavirus Task Force, North Carolina is listed being in the red zone for both its surge in COVID-19 cases and its positive test rates. North Carolina was determined to be in the red due to its performance of 107 new cases per 100,00 population and its positive test rates of 9.9 percent.

North Dakota


The state hit 800 active cases Friday, and hot spots in Fargo, Bismarck and Williams County continue to grow.

Ohio


Earlier this month, Gov. Mike DeWine asked 12 counties to limit activities as much as possible, though he did not order any closures. People in those counties are now required to wear face masks in public.

Oklahoma


Gov. Kevin Stitt announced last week that he had tested positive for SARS-CoV-2, the virus that causes COVID-19. He reports feeling good and is following CDC guidelines by quarantining.

Oregon


All but four counties in the state have entered the second phase of reopening, but Gov. Kate Brown said Phase 3 would not come until September at the earliest. Eight counties are on a watch list and could see businesses close if cases increase. Masks are now required in both outdoor and indoor spaces. Indoor gatherings of more than 10 people are prohibited.
Pennsylvania


Gov. Tom Wolf has released new statewide coronavirus restrictions, effective last week. He announced that all indoor dining will be reduced to 25% capacity and that bars are open for sit-down meals at tables only, with bar service prohibited. Telework must be mandated, if possible. Gatherings can have up to 25 people indoors and up to 250 outdoors.

Rhode Island


Rhode Island entered its second phase of reopening in June, with restaurants, gyms, salons, and beaches allowed to open. The third phase was set to begin at the end of last month, though Gov. Gina Ramondo decided to limit indoor social gatherings to 25 people.

South Carolina


With cases rising, Gov. Henry McMaster stated he would not allow movie theaters, concerts, racetracks, or nightclubs to open. Earlier this month, restaurants and bars were prohibited from selling alcoholic beverages after 11 p.m.

South Dakota


South Dakota did not shut down during the pandemic.

Tennessee


All counties are now in some phase of reopening, and restaurants and retail stores can operate in most counties with no restrictions. However, the White House coronavirus task force is recommending Tennessee and local "red zones," like Nashville, where virus cases are surging, to implement stricter restrictions such as mask mandates and closing businesses.

Texas


A document prepared for the White House Coronavirus Task Force has placed 123 Texas counties in a COVID-19 "red zone" (more than 100 new cases per 100,000 population last week) and suggests that more stringent safety measures should be taken to slow the spread of the virus.

Utah


According to the Center for Public Integrity citing an unpublished report meant for the White House Coronavirus Task Force, Utah is listed as being in the red zone (more than 100 new cases per 100,000 population last week). Gov. Gary Herbert stated he prefers to keep the wearing of masks on a voluntary basis at this time.

Vermont


Most of Vermont businesses remain open at this time.

Virginia


Earlier this month, all counties moved into Phase 3. Gov. Ralph Northam lifted capacity limits on retail stores, restaurants, and bars, but kept some restrictions on indoor seating in place.

Washington


Gov. Jay Inslee Thursday announced a limit of 10 people at social gatherings in Washington counties that are further along in the reopening process as the state sees a rise in COVID-19 cases.  The 10-person limit on social gatherings takes effective Monday for counties that are in the third phase of the governor's four-part coronavirus reopening plan.

West Virginia


Earlier this month, Gov. Jim Justice ordered that face coverings are required where social distance can't be maintained. The governor limited social gatherings to 25 people, and ordered the closure of fairs, festivals, and concerts statewide.

Wisconsin


Wisconsin remains largely open, but July has seen a steady influx of new cases, with over 10,000 by the middle of last week since the start of the month. The majority of counties in Wisconsin have high activity levels for disease spread, according to data from the state Department of Health Services.

Wyoming


Gov. Mark Gordon recently extended restrictions on restaurants, bars, and gyms until at least July 31.

Source for COVID 19 case charts: New York Times

+ INTELLIGENCE
Build your knowledge with Morrissey Goodale's leading industry e-publications and also receive The Morrissey Goodale Quarterly.
+ PREMIUM
Stream Morrissey Goodale's NEW REALITY quarterly webinars + Think with the best minds in the industry at Morrissey Goodale's virtual THINK-TANK with top A/E firm principals + INTELLIGENCE publications.
+ ALL ACCESS
An hour of one-on-one consultation per quarter with a Morrissey Goodale senior consultant + 10% off of all Morrissey Goodale events + PREMIUM + INTELLIGENCE publications.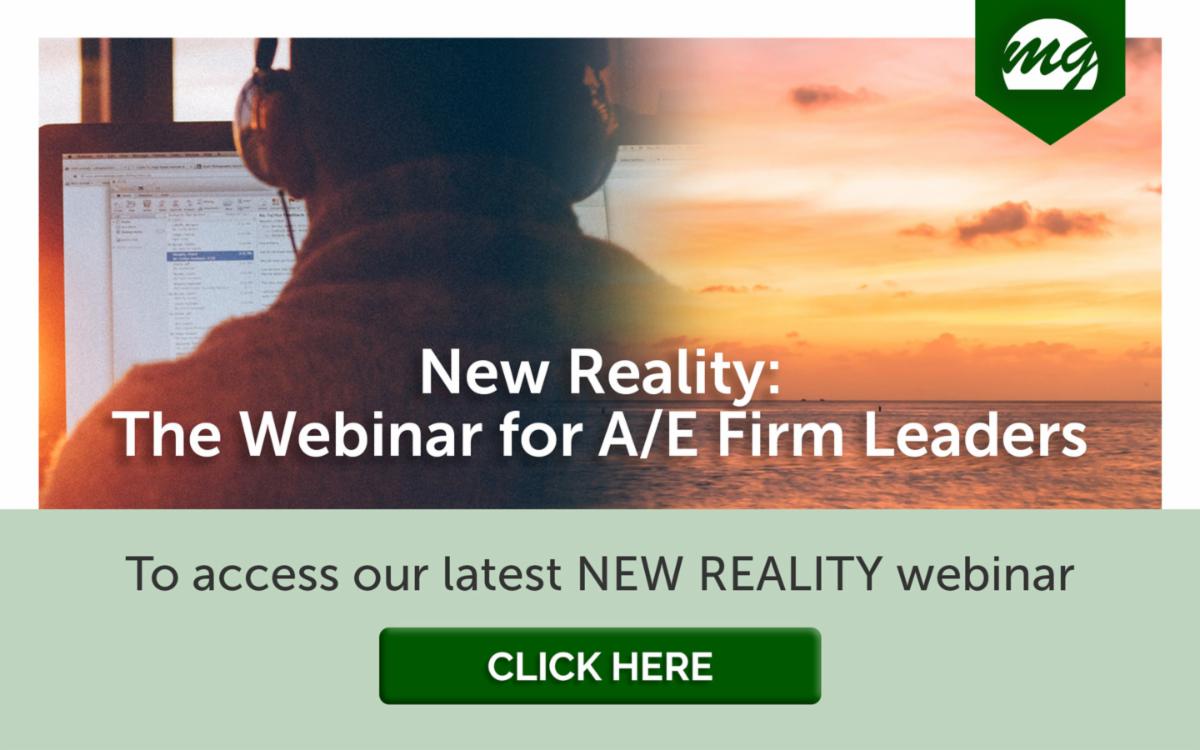 With a Morrissey Goodale PLUS annual PREMIUM or ALL-ACCESS membership you will be able to livestream our quarterly NEW REALITY webinars and have access to other features, such as our quarterly virtual THINK TANK where A/E leaders gather to talk about best practices and preparing for the future.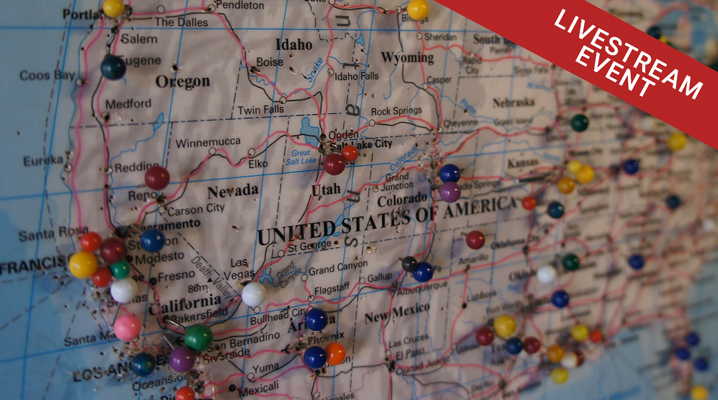 Fourth Quarter U.S.
M&A Symposium
Oct 22-23, 2020 • Livestream Event
Deal-making in turbulent times:
For A/E and environmental buyers, sellers and investors navigating the new normal.
Purchase recorded sessions from the
June 11, 2020 livestream event
Deal-making in turbulent times:
For A/E and environmental buyers, sellers and investors navigating the new normal.