November 9, 2020
5 Steps to Sustain Firm Culture in a Socially Distanced World
Sustaining firm culture during the pandemic.  This was the #1 discussion topic at our September VR CEO Week.
CEOs expressed their concerns about culture erosion.  With no end in sight to remote working practices and travel restrictions, they worried how to sustain core values, build trust, and strengthen social capital.
They questioned the quality of relationships that new hires would have with their firms.  Could employees recruited and onboarded exclusively via Zoom be as connected as those who were part of the team pre-pandemic? Would their turnover rates be higher long term? Would they be as connected?
However, some CEOs saw the pandemic as a catalyst for strengthening firm culture.  And between them, they outlined 5 steps to build a stronger firm culture through and beyond the crisis.
Step 1:  Embrace the remote working model.  Their firms are moving toward a model where working in an office is an option and not the default— during the pandemic and beyond. The starting point for their employees is remote working— with the firm providing all the technology and support to make it effective. Employees who need or want to work from an office can do so in a dedicated, company-branded— or shared— office suites space. Benefits of this approach are reduced office expenses and wasted commute time— with savings from both invested in measures to strengthen internal connections with employees and brand awareness with customers.
Step 2:  Forget culture, embrace values.  These leaders recognized that "culture" was far from homogenous within their firms pre-pandemic. It varied between offices and regions.  Different business units had different cultures and work practices largely driven by the clients they served.  Field teams had a different culture than team in offices. So instead of trying to strengthen culture or "that bottle of smoke" as one CEO described it— their focus was to ensure that their firm'score values were understood, embraced and lived every day by every employee no matter where they were or what they did.
Step 3:  Direct line of sight on the CEO.  They recognized that the CEO is THE role model for exemplifying the firm's values. So, they increased their cultural ROI from video technology investments by regularly having their CEOs proactively and directly connect with all employees via Teams or Zoom to report on progress, provide updates and discuss the future. They also made their CEO available for regularly scheduled video "coffee" or  "fireside" chats to answer questions in a relaxed non-agenda driven conversation format with employees. Combined, these initiatives allowed every employee more access to— and time with— the CEO than pre-pandemic. This communication channel provided the opportunity for the CEO to reinforce firmwide values and establish a firmwide culture – beyond the traditional silos of offices, business units, or field vs. office.
Step 4:  Living shared values through the agency of others. These firms created and promoted digital communities for their employees to help each other like never before, strengthen firm-wide culture and elevate the importance of empathy during these times. For example, through these digital communities PTO hours are being "donated" to employees who need extra PTO to help kids with remote learning.
Step 5: Convert formerly wasted commuting time to strengthen your firm-wide culture.  Many managers now have an additional 30 minutes to an hour or more in their day since they no longer have a commute. Firms are taking some or all of this time and ensuring that these managers invest it exclusively in the development of their teams and individual direct reports. They see these new-found hours as a massive opportunity to intentionally transform their culture during the pandemic.  A critical element in making this approach a success is training the people managers to develop their remote training and development skills— training the trainer is critical.
Our January Virtual Reality CEO Week is over 50% full already.  100 A/E and environmental firm CEOs and presidents will come together in game-changing VR to discuss industry changes, trends, and best practices. Attend for the week or pick the days that work for you. You have to experience VR to believe it.  Early-bird registration is available through the end of the month.
Be the VR Trailblazer for your firm.  Learn how you can use VR to get a competitive edge in 2021. Use VR to build and sustain your culture while your employees are working remotely. Deploy VR to take training and development to the next level.  Select either one of our CEO or Leadership Team VR Trailblazer packages to explore a whole new world of possibilities for your firm.
Industry M&A is on track for another record year.  Consolidation continues at an accelerated pace in the fourth quarter and is now down just 2%.
If you have questions about this week's "Word on the Street," or need help planning for or navigating the New Reality, call Mick Morrissey @ 508.380.1868 or email him at [email protected].
FOUR FACTORS TO WATCH
Infrastructure Stimulus  
The elusive infrastructure stimulus plan that many see as a no-brainer is nowhere in sight.  After some loud noises were made over the summer about trillions of dollars being invested in a massive and wide-ranging stimulus package that included infrastructure at its core, further discussion all but died off during the runup to the November elections. With a Democrat in the White House and a Republican-led Senate, the road to infrastructure spending won't be a straight one.
COVID-19 Case Numbers  

COVID cases are on the rise again. The middle of July had been the highpoint of the pandemic in the US, rising to over 75,000 daily cases. Those numbers dropped to just over 25,000 cases by early September.  But now daily cases are eclipsing 120,000, and the upward climb is steeper than any since the crisis began.  Some of the larger states like Texas, California, and Florida are seeing daily cases rise again, thought they are still below their summer peaks (at least for now).  But in the Midwest and Mountain states— regions that were relatively spared through the spring and summer— daily cases have spiked significantly since September.
Jobless Claims

First-time claims for unemployment insurance dropped again last week.  According to the US Labor Department, 751,000 U.S. workers filed for benefits, compared with 758,000 the previous week— the third straight week claims came in at under 800,000.  For context, the week ending September 19 saw 870,000 claims.  Continuing claims fell for the sixth straight week, this time by 538,000 to nearly 7.3 million.  A little over a month ago, the number of continuing claims was 11.8 million.

Vaccine Developments  

One of the three front-runners in the vaccine race now knows if its vaccine works and another is close to knowing. One hit the pause button. Moderna is in the midst of carrying out phase 3 trials of its Covid-19 vaccine, having enrolled 30,000 participants. The company should have enough data to determine whether its vaccine works or not by this month. The company stated that it would seek emergency approval from the FDA if the vaccine proves to be at least 70% effective. Johnson & Johnson is working on its single-dose vaccine but had to suspend trials in mid-October after a volunteer became ill. The company is gearing up to resume trials. Just this morning, the partnership of Pfizer and BioNTech announced its vaccine is over 90% effective cording to the first look at data from a late-stage U.S. trial involving nearly 44,000 participants. The company could supply about 40 million doses in the US before the end of the year if the data is positive and the vaccine meets regulators' approval.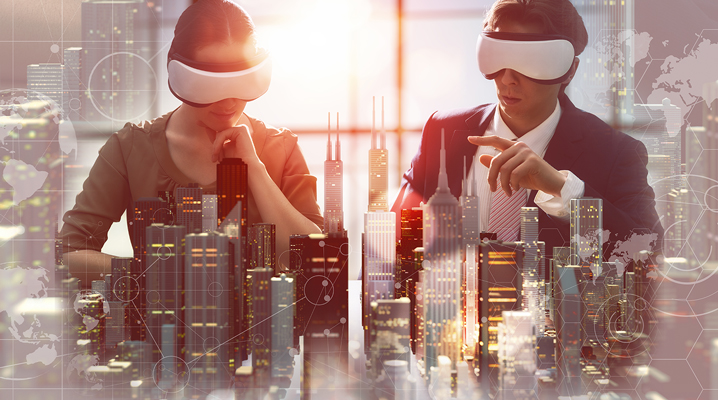 Q1 2021 CEO Week
Virtual Reality
January 25-29, 2021 • Virtual Reality Event
Connect with A/E CEOs from around the nation in fully immersive 3-D Virtual Reality.

Find, hire, onboard. Remotely!
Despite COVID-19, the shortage of capable A/E professionals remains the fundamental constraint to sustainable, profitable growth. And with a vaccine still months away, the challenge to find, hire, and onboard great people has only gotten tougher. One of the A/E industry's top recruiters, Lisa Elster, shares her secrets for remote recruiting in the New Reality in this timely, insightful, and COMPLIMENTARY webinar.
To learn more about Morrissey Goodale's business consulting services, including strategic planning, merger & acquisition advisory, valuation & ownership transition, recruiting, and more, click here.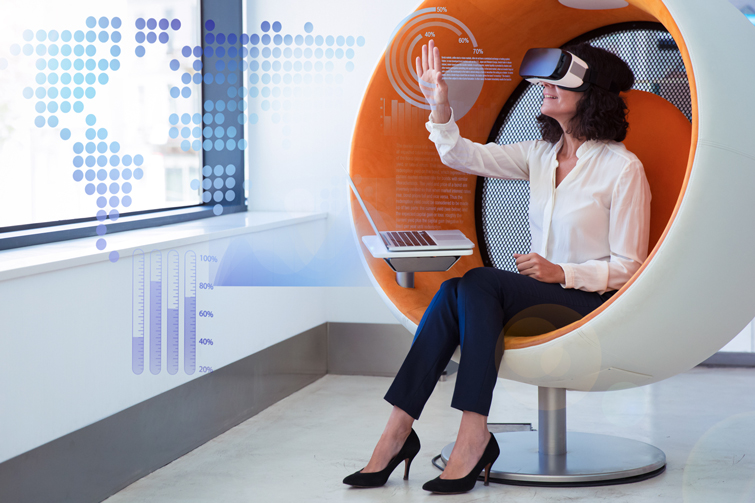 Virtual Reality (VR) + Augmented Reality (AR) Services

+ INTELLIGENCE
Build your knowledge with Morrissey Goodale's leading industry e-publications and also receive The Morrissey Goodale Quarterly.
+ PREMIUM
Stream Morrissey Goodale's NEW REALITY quarterly webinars + Think with the best minds in the industry at Morrissey Goodale's virtual THINK-TANK with top A/E firm principals + INTELLIGENCE publications.
+ ALL ACCESS
An hour of one-on-one consultation per quarter with a Morrissey Goodale senior consultant + 10% off of all Morrissey Goodale events + PREMIUM + INTELLIGENCE publications.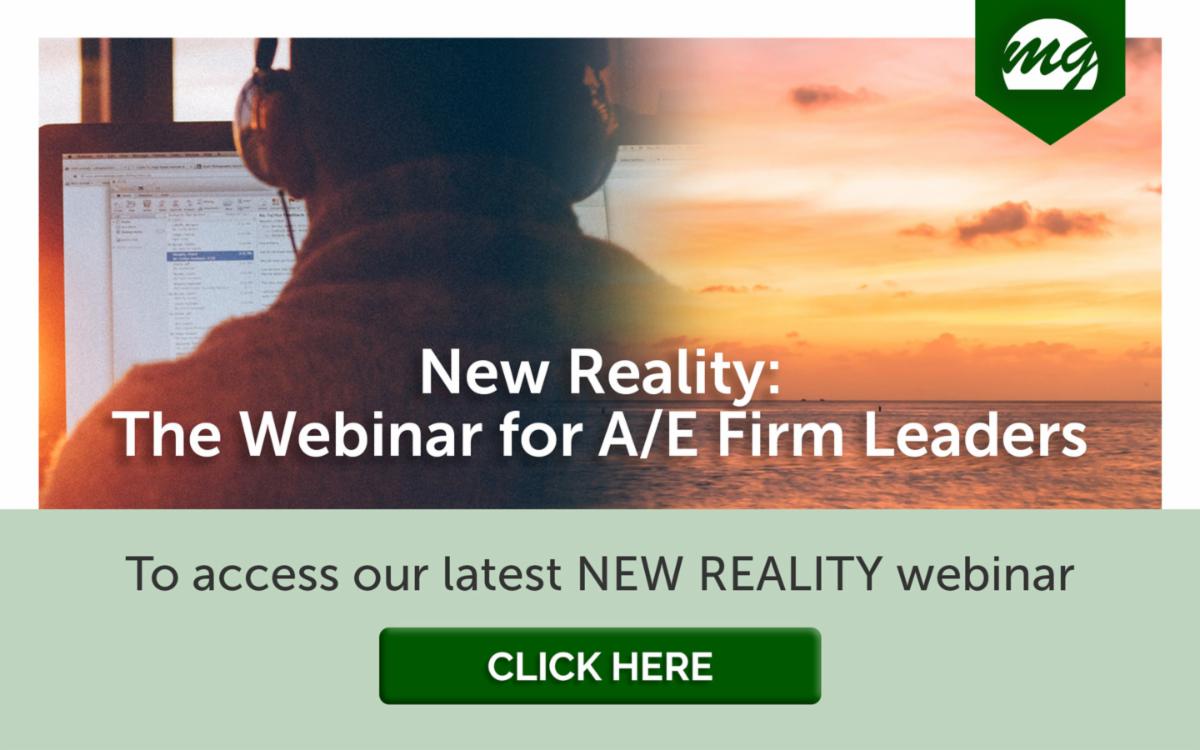 With a Morrissey Goodale PLUS annual PREMIUM or ALL-ACCESS membership you will be able to livestream our quarterly NEW REALITY webinars and have access to other features, such as our quarterly virtual THINK TANK where A/E leaders gather to talk about best practices and preparing for the future.