August 31, 2020
LITTLE PINK HOUSES: THE A/E INDUSTRY'S LOVE AFFAIR WITH THE RESIDENTIAL MARKET 
The performance of housing market is one of the BIG differences between this recession and last. The 2008-2009 Great Recession resulted from the credit crisis that followed the bursting of the housing bubble. Among its many casualties were thousands of A/E and environmental firms that plied their trade in residential development and the supporting infrastructure. Some went out of business while others took five or more years to recover. Some resolved never to work for residential developers again.
However, this 2020 recession is The Bizzaro Jerry episode from Seinfeld when it comes to the residential market. Instead of imploding, the residential market for A/E and environmental services is booming. Home-builder confidence jumped to a record high this month. The S&P's home-building stock index reached a 15-year record in August. New home sales are at their highest levels since 2006. Home prices just hit record highs. Home additions and remodels are surging. New product is being brought to market and existing product is being improved like never before.
Unlike a decade ago, the U.S. has a severe housing shortage. A combination of policy, demographics, and market forces led to this shortage. Not enough homes – affordable or otherwise – have been built. The nation needs dramatically more housing – and a combination of factors is combining to deliver it.
First, overall demand is being stoked by mortgage rates at or close to historic lows.This makes home ownership and home improvements more affordable to more folks nationwide. And messaging from the Federal Reserve last week suggest that rates will remain low for the next year or so, suggesting this boom has legs.
Second, the pandemic-induced exodus from cities is driving demand in the suburbs and beyond. Freed from having to commute to and from an office and seeking "safety" in less densely populated areas, office workers who can afford to are fleeing metro areas en masse. While major cities like New York and San Francisco make the headlines, the movement is taking place across the nation.
Combined, these factors are driving development in all housing segments. From affordable to multi-family to mixed-use to high-end markets – the demand for housing is both unexpected and welcomed. Similarly, with offices closed, the demand for home additions and renovations is expected to grow well into the first quarter of 2021.
Who are the greatest beneficiaries of this residential market boom? Regional and local A/E and environmental firms are the big winners. These tend to be founder- or employee-owned. They are typically smaller, maxing out at revenues of between $20 to $25 million – with most falling between $5 million and $10 million. Their core competency is knowing how to get things permitted and built in a particular geography. Importantly, they are nimble and responsive to demands of their developer clients.
In many ways, this is a "protected" or "hidden" market for these local and regional firms. The largest A/E firms carry too much overhead to compete for the business. Firms serving the public sector generally don't have the agility required or risk tolerance to work in residential development. Those serving commercial and institutional markets cannot pivot quickly enough to supplant the A/E firms already working in the residential space. This is a market where loyalty and service count.  Developers need to get their product to market fast and they are sticking with the A/E firms that have helped them in the past.
The fortunes of smaller A/E and environmental firms all over the country have been buoyed by this demand. Many residential design firms have work on the books well into 2021 as they convert summer homes into primary residences, design much needed workforce housing, redesign new multi-family developments to provide more work-from-home options, and remodel existing homes so that families can work, learn, and play in the same space at the same time.
Firms in regions traditionally seen as relatively low-growth are seeing strength in 2020 and well into next year. An example of this is Cape Cod, Massachusetts. Land is limited and development is tricky. The combined demand for new, high-end homes from folks relocating from Manhattan and Boston, much-needed affordable housing developments, summer home remodels for year-round living is off the charts. So architects, consulting engineers, and surveyors that know how to get housing product designed and built on Cape Cod are thriving and seeing their backlogs grow.
"Fantastic" and "crazy" are what we are hearing in the Rocky Mountain West region with respect to the residential market. Low interest rates have accelerated a trend already in place in the West pre-COVID: leaving high-cost coastal regions for more space and a less expensive living situation by moving to Colorado's Front Range. Residential builders from Fort Collins south through Denver to Colorado Springs are beating their sales goals for both single family and multifamily dwellings. While the sales climate is strong, actual construction is taking longer, driven both by social distancing requirements for workers and the various construction trades being booked solid.
The great retail/commercial real estate to residential conversion is on. Retail and commercial developers are rapidly converting land to residential development providing another source of revenue for smaller, regional consulting engineers in New England, upstate New York, and Pennsylvania.
The Mid-Atlantic and Southeast continues to see tremendous demand for single-family housing, especially in smaller cities that have lots of amenities but are definitely not major metro areas. This demand is benefitting firms in the Carolinas, Georgia, Virginia, and West Virginia. Many firms are having to push work to 2021; they are unable to meet immediate client demands.
In the Mid-West, residential markets are stronger than they have been in a decade in Illinois, Wisconsin, and Michigan. Again, a combination of pent-up demand in general combined with migration from the cities has created an environment where regional A/E firms can barely keep up with the work.
Everything is bigger in Texas, including the housing market trends. The residential sector in Texas is not only benefitting from the two major trends in play (low interest rates and movement from cities to suburbs), but it also continues to benefit from migration from other states – especially California. Combined, the residential market is booming. We know of more than a handful of firms that have doubled their size since the start of the year by primarily serving residential developers.
California has three broad housing markets – Southern, Northern, and The Inland Empire. Architects and engineers serving the various residential sectors in all three regions are reporting very strong years.
How long will the residential market remain strong? Who knows? Record levels of unemployment are a threat to the market for sure. However, with no end in sight to remote working, the Federal Reserve committed to keeping rates low, personal savings rate close to all-time highs, and capital continuing to move into the space it would be hard to bet against it lasting well into 2021.
Meanwhile, industry M&A continues to rebound. Driven by record deal-making activity in August, the pace of U.S. industry consolidation is now down just 11% over last year's record-setting pace.
Find out why M&A is rebounding, hear from the most prolific and skilled buyers, and  virtually network with buyers, sellers, and investors at Morrissey Goodale's second livestream U.S M&A Symposium on October 22nd and 23rd.
Morrissey Goodale's CEO Week – the first of its kind fully immersive VR+AR event exclusively for industry CEOs and presidents – is SOLD OUT. If you are a CEO, president, or managing partner, click here to be placed on the wait list for our next VR+AR CEO event in Q1 2021.
If you have questions about this week's WORD ON THE STREET or if you need help navigating the New Reality call or Mick Morrissey @ 508.380.1868 or email him at [email protected].
To see last week's WORD ON THE STREET report click here>
5 TIPS FOR RECRUITING IN THE NEW REALITY
Despite historic unemployment levels in the last several months, the A/E industry is still dealing with a formidable talent shortage. If you expect your firm to land key hires in the New Reality, rethink every aspect of your recruiting approach. Here are five tips to consider:
Tip #1:  Articulate unique, competitive advantages.
Convey what makes your firm special— and why it's a safe bet these days. Frame the legitimate competitive advantages your firm has over its rivals, whether it's an entrepreneurial culture where a dream and hard work will get you where you want to go, a brand that brings in the choice projects from a fiercely loyal client base, or the financial strength to withstand the hardest punches the economy can throw.
Tip #2:  Frame your firm's remote working strategy.
Before candidates make the leap in the New Reality, they'll want to know that your firm is fully equipped to operate remotely.  They will also want to know how communication works and how a healthy culture is maintained through the use of screens and speakers.  Perhaps your firm collaborates by using VR + AR technology, for example.  In any case, explain what your current remote working policies and strategies are, and what they will be in a post-vaccine environment.
Tip #3:  Be the brand.
In the New Reality, your shot at making a good impression with a candidate is primarily done online.  You can't easily walk them through your office, introduce them to staff, or take them to lunch.  Instead, you've got to translate that experience— and credibility— virtually. So brand your video call backgrounds with logos and unique office angles for each person who will have contact with candidates (and clients, for that matter) in your organization. And get facile with online tools so you can quickly show video walk throughs of your office and include other folks from your organization on a video call (and with branded but unique backgrounds for each participant, your graphics won't come off as a cheap trick). Stumbling about on a video call while trying to figure out various features may have been amusing at the start of the pandemic, but the bloom came off of that rose months ago. If this is you, get some training and coaching.
Tip #4:  Have something to say about diversity and inclusion.
This is a topic where you simply can't afford to be caught flat-footed.  Many folks who are seriously considering making a change will want to know their employer's stance on, and approach to, diversity and inclusion.  So whether your organization is creating discussion forums, developing action committees, hiring consultants, or onboarding dedicated specialists to advance the cause, get out in front of the issue with those you interview.
Tip #5:  Don't just stand there.  Move!
Get your head around the fact that progressive firms (read: "your competitors") are hiring candidates without meeting them even once in person!  We can tell you from experience that more and more, this dynamic is becoming a rule, not the exception, in the A/E industry (our recruiting team has placed four candidates in that last month alone without a single in-person interview taking place). Capable professionals are in high demand, and if you string out the process while waiting for things to "blow over," you will flat-out lose the opportunity to bring top performers into your organization.  When a recruiting process is laborious and bureaucratic, candidates will think life in the firm will be similar and remove themselves from contention. In the New Reality, it's not the big that eat the small, it's the fast that eat the slow.
If you need help filling key positions in your firm or developing successful recruiting strategies, contact: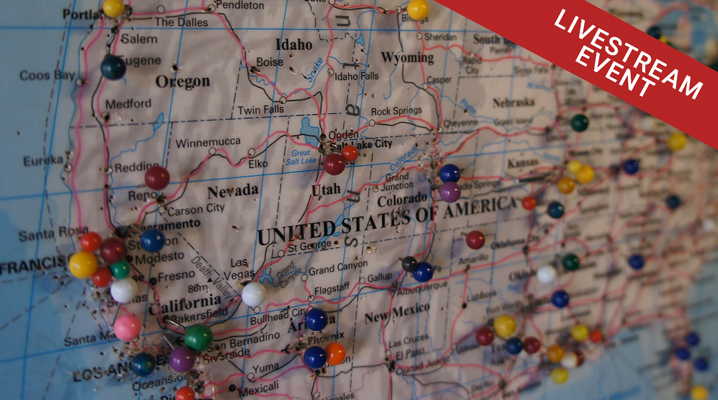 Fourth Quarter U.S.
M&A Symposium
Oct 22-23, 2020 • Livestream Event
Deal-making in turbulent times:
For A/E and environmental buyers, sellers and investors navigating the new normal.

Find, hire, onboard. Remotely!
Despite COVID-19, the shortage of capable A/E professionals remains the fundamental constraint to sustainable, profitable growth. And with a vaccine still months away, the challenge to find, hire, and onboard great people has only gotten tougher. One of the A/E industry's top recruiters, Lisa Elster, shares her secrets for remote recruiting in the New Reality in this timely, insightful, and COMPLIMENTARY webinar.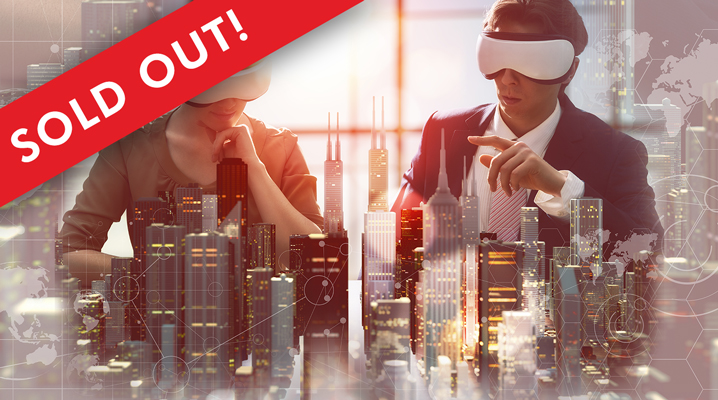 CEO Week
Virtual & Augmented Reality
Sept 21-25, 2020 • VR & AR Event
A unique Virtual & Augmented Reality event exclusively for A/E CEOs and presidents.
Registration is Sold Out!
To learn more about Morrissey Goodale's business consulting services, including strategic planning, merger & acquisition advisory, valuation & ownership transition, recruiting, and more, click here.

+ INTELLIGENCE
Build your knowledge with Morrissey Goodale's leading industry e-publications and also receive The Morrissey Goodale Quarterly.
+ PREMIUM
Stream Morrissey Goodale's NEW REALITY quarterly webinars + Think with the best minds in the industry at Morrissey Goodale's virtual THINK-TANK with top A/E firm principals + INTELLIGENCE publications.
+ ALL ACCESS
An hour of one-on-one consultation per quarter with a Morrissey Goodale senior consultant + 10% off of all Morrissey Goodale events + PREMIUM + INTELLIGENCE publications.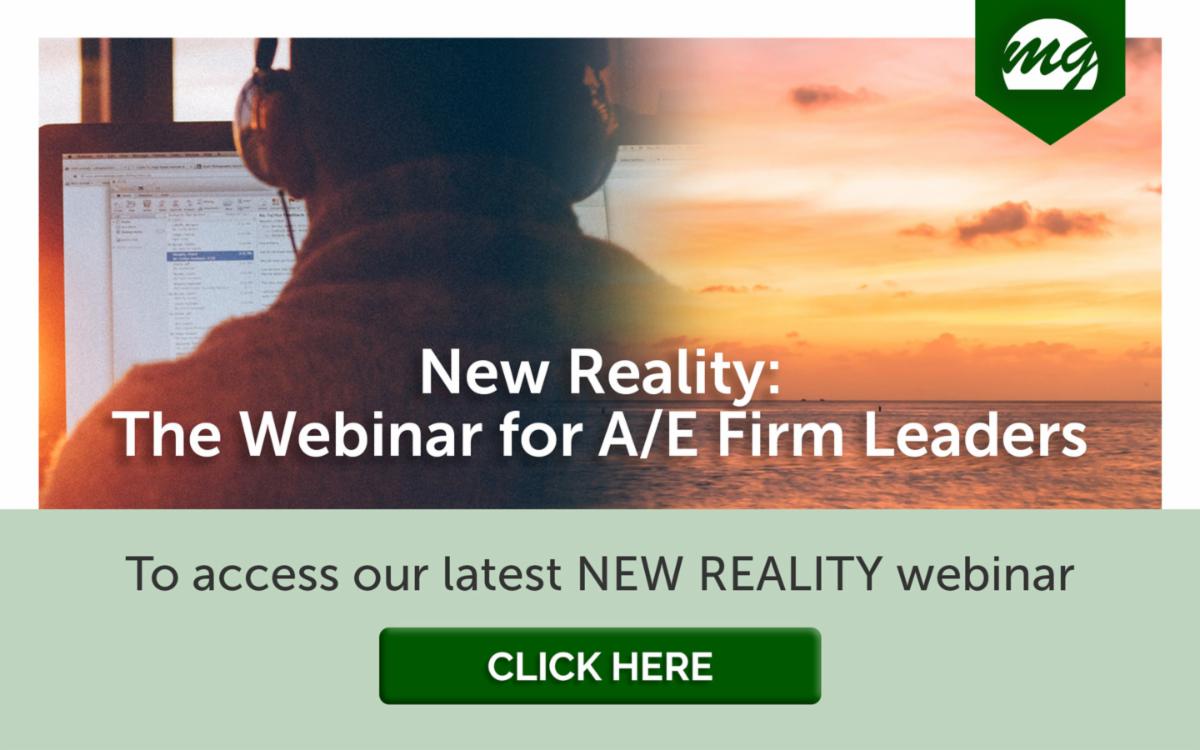 With a Morrissey Goodale PLUS annual PREMIUM or ALL-ACCESS membership you will be able to livestream our quarterly NEW REALITY webinars and have access to other features, such as our quarterly virtual THINK TANK where A/E leaders gather to talk about best practices and preparing for the future.