Oct 24-25, 2018 • Omni La Mansion del Rio • San Antonio

Conference Speakers & Panelists 
The Texas #AE Industry Conference brings together a deep roster of talent and expertise — to share learnings and provide insight that you can leverage immediately. Read about our speakers and panelists below. For information about pre-conference workshop presenters, please visit the Workshops page.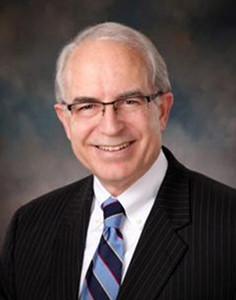 Jeff Moseley
CEO, Texas Association of Business
Jeff has four decades of public and private sector experience, particularly in the transportation industry and economic development. Currently, he serves as the Chief Executive Officer of the Texas Association of Business, the largest business association in Texas, the most influential voice for public policy issues affecting business not just in Texas, but nationally and internationally too. Most recently, he served as state Vice President of Government Affairs for Texas Central Partners LLC, a private company developing a new high-speed rail system between Houston and Dallas/Fort Worth.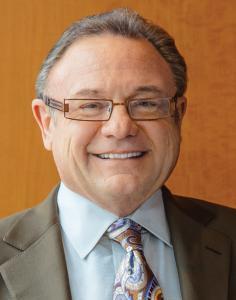 Dr. Ray Perryman
President and CEO, The Perryman Group
Widely regarded as one of the world's most influential and innovative economists and known as "the most quoted man in Texas", Dr. Perryman founded The Perryman Group (TPG), an economic and financial analysis firm headquartered in Waco, Texas. His complex modeling systems form a basis for corporate and governmental planning around the globe. His thousands of academic and trade articles and presentations span a wide variety of topics, gaining him international respect and acclaim. A popular speaker, he addresses hundreds of audiences throughout the world every year.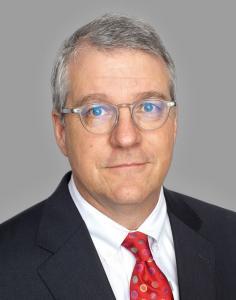 Ross Ramsey
Executive Editor and Co-Founder, The Texas Tribune
Ross writes regular columns on politics, government and public policy. Before joining the Tribune, he was editor and co-owner of Texas Weekly. He did a 28-month stint in government as associate deputy comptroller for policy and director of communications with the Texas Comptroller of Public Accounts. He has also reported for the Houston Chronicle and for the Dallas Times Herald, and worked freelance writing for regional and national magazines and newspapers.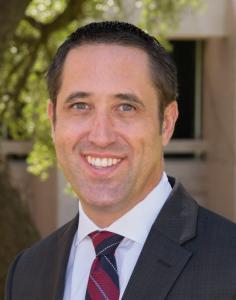 Glenn Hegar
Texas Comptroller
A sixth-generation Texan, who grew up farming land that has been in his family since the mid-1800s, Glenn was elected in 2014, and serves as Texas' treasurer, check writer, tax collector, procurement officer and revenue estimator. Before becoming Comptroller, he served in the Texas House of Representatives and the Texas Senate, and also served as chair of the Sunset Advisory Commission, which works to eliminate inefficiency in government agencies.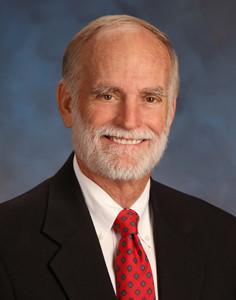 Greg Smith
Council Member, Corpus Christi City Council
Greg represents District Four on the Corpus Christi City Council. He is also the CEO of Pioneer Beach Resort in Port Aransas. Prior to this position Greg was involved in structural prestress concrete manufacturing and developed several residential subdivisions in Corpus Christi. Greg's focus on the Corpus Christi City Council are expanding the current water supply, infrastructure upgrades, airport improvements, long range planning and the financing necessary to achieve these goals.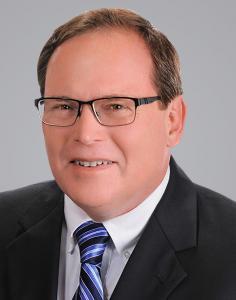 Vic Boyer
CEO, San Antonio Mobility Coalition (SAMCo)
Vic started at SAMCo in 2004, bringing senior level experience in chamber of commerce, economic development, and government relations work. He had organized and managed the San Antonio, Inc. economic development partnership—over 70 public and private sector entities working on economic strategies for San Antonio's future. He is presently on the Board of Directors for the Transportation Advocates of Texas, Inc., a statewide transportation funding advocacy group.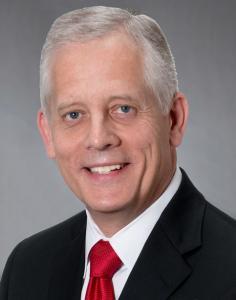 Dale D. Conger, PE
President, Cobb, Fendley & Associates, Inc.
Dale has been in civil engineering consulting for 42 years and currently leads Cobb, Fendley & Associates, a 380-person civil engineering firm with offices in Texas, Louisiana, New Mexico, Arizona and Utah. Dale has participated in ACEC for over 35 years, using his professional experience in executive leadership, project management, planning and design of public infrastructure projects to mentor staff and emerging leaders in the industry.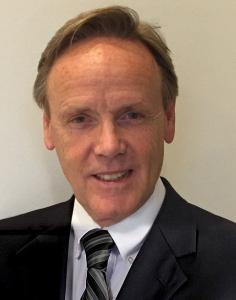 Peter Fearn
President and CEO, RPS North America
A geologist by profession, Peter is the chief executive of RPS in North America, a Division of RPS Group, a global multi-disciplinary consultancy with over 5,000 staff. Peter has overseen the development of RPS' business in North America from its start in 2004 to a $150m enterprise with over 500 people in over 20 offices across the US and Canada. RPS provides science and engineering consulting services in the built and natural environment, strategic infrastructure, energy, water and other resources.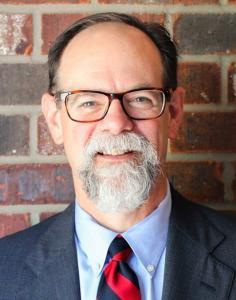 Mitch Fortner, PE
President, KSA
Mitch has had a widely varied career, which has included engineering design, construction administration, and project management on airports, water systems, wastewater systems, streets and drainage, parks, industrial facilities, and many other types of projects. He is interested in the trends affecting the A/E industry—consolidation, changes in the workforce and technology—and is leading the firm in addressing these trends for the benefit of KSA's employees and clients.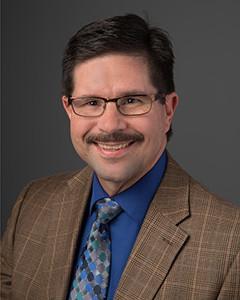 Mario Jorge
San Antonio District Engineer, TxDOT
For much of his career with the TxDOT, Mario worked in the Pharr District and Pharr Area Office. He served as project engineer for the US 83/281 interchange in Pharr. Then as area engineer, he managed an average of 30 construction contracts totaling more than $200 million. As the Pharr district engineer from 2002 to 2013, he led the efforts to expand US 77, US 83 and US 281 to interstate standards. Today he is the district engineer for San Antonio's 12 counties.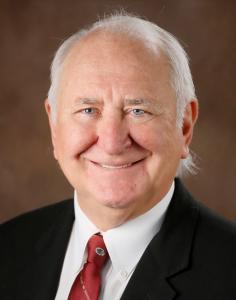 Charles Kaplan, PhD
Commercial Real Estate Advisor, Investment Realty Company
Dr. Kaplan works for urban, rural, and destination resort property "Buyers & Sellers". His transaction range includes listing, development scenarios, planning, negotiating agreements, entitlements, regulatory issues, expert witness testimony, and closing deals. Illustrative international and regional projects include Bayport Industrial Park (Houston), as well as retail and office sites throughout Texas. Career Board memberships include AICP, NAIOP, RECSA, CAE, and ULI.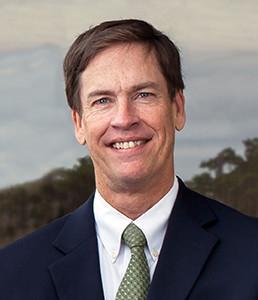 Pat Kunz, PE
President, Halff Associates
Pat currently oversees development and implementation of corporate strategy and is focused on Halff's continued growth. He is responsible for developing and implementing a long-term strategic plan for the firm centered around developing a strong sense of ownership by all employees and a clear focus to continue long-term sustained growth. Under his leadership in the past two years, the firm has grown by nearly 30% to 700 employees.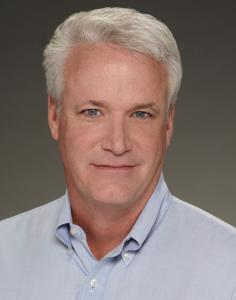 Rep. Lyle Larson
Chair, House Natural Resource Committee
Lyle was elected State Representative for District 122 in 2010, and he was reelected to a third term in 2014. He serves on the House Natural Resources Committee, and is committed to securing Texas's water future. Over the last 5 years, he has met with individuals involved in water policy and planning across the state, visiting 49 groundwater conservation districts, 12 river authorities, all large public utilities, and several other municipalities and water districts.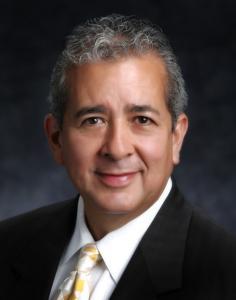 Robert R. Puente
President and CEO, San Antonio Water System
As chief executive of one of the nation's largest utilities, Robert provides leadership in delivering water and wastewater services to more than 1.8 million consumers, developing new water resources, continuing infrastructure upgrades throughout the community, and building regional partnerships. Since taking the helm Puente has led SAWS through many historic financial and operational successes and is often called on to share these successes throughout the US and abroad.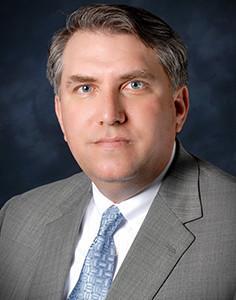 Michael Schoenbrun
San Antonio City Partner, Weitzman
Michael is City Partner in charge of development for the San Antonio office of Weitzman. In this position, Michael is responsible for overseeing Weitzman's San Antonio office's daily operations, including development, property management, asset management, acquisitions and new business development. Since joining Weitzman, Michael has been directly involved in the development, re-development and acquisition of more than 3 million square feet of retail properties.
Stay informed about the latest additions to the 2018 Texas #AE Industry Conference – sign up for email updates, and you'll receive announcements as we finalize the agenda and add speakers and panelists.
CONFERENCE REGISTRATION
PRICING
Registration fee……….. $950
ACEC TX members*….. $875
Contact ACEC TX for code.
ADD A HALF‑DAY
PRE‑CONFERENCE WORKSHOP
October 24, 2018

ENHANCE YOUR EXPERIENCE
Choose from 3 high-energy options!
Additional half-day workshop….. $495
* Code required for discounted ACEC TX member pricing.
Your Conference Registration fee includes all receptions and networking sessions, all conference day sessions, breakfast and lunch, and materials for each attendee. Please note: the Conference Registration fee does not include Pre-Conference Workshops.
"Whether you are new to Texas or have been here for years, the conference provides great information about where the A&E market is headed."
Mark Isaak
Vice President, Johnson, Mirmiran & Thompson, Inc.
"Great event. Well planned and executed with very knowledgeable and pertinent speakers that laid out the A/E opportunities in Texas."
Kenneth Smith
President & CEO, T Baker Smith, LLC
"The contents of presentation, networking and workshops were outstanding."
Ravi Yanamandala
President, Geotest Engineering, Inc
What People Say
I thought both the content of the seminar and the quality of the attendees was top-notch.

John Kissinger

President & CEO, GRAEF

I enjoyed the symposium.  The discussions on best practices and current trends was very timely information for us.

Marsh Lavenue

President & CEO, INTERA

The Morrissey Goodale symposium was a thorough and detailed presentation into subject of M&A and the options available should an ownership transition be on the horizon.  Time well spent from my perspective.

Fraser Smith

Principal and Co-founder, Mendenhall Smith Structural Engineers

Best networking Event I have ever attended. All decision makers of the top firms in our industry.

Jim Tull

Chief Financial Officer, Crafton Tull

I thoroughly enjoyed the symposium. It had just the right balance of presentations, panel discussions, and opportunities for networking. The hosts did an excellent job developing and delivering the program.

Cortney Brand

President/CEO, Leonard Rice Engineers

The symposium was a great opportunity for both the beginner and the veteran M&A professional in the A&E field to get updated on current trends, market activity and the specifics of the deal. I learned a lot.

Dina Rochford

Principal, Leighton